A Scottish plant hirer is the UK's first buyer of JCB's Stage V 150X tracked excavator with triple-articulated boom (TAB).
11/03/22-FR Bas de page
Een Schotse fabriekshuurder is de eerste Britse koper van JCB's Stage V 150X-rupsgraafmachine met driedubbele knikarm (TAB).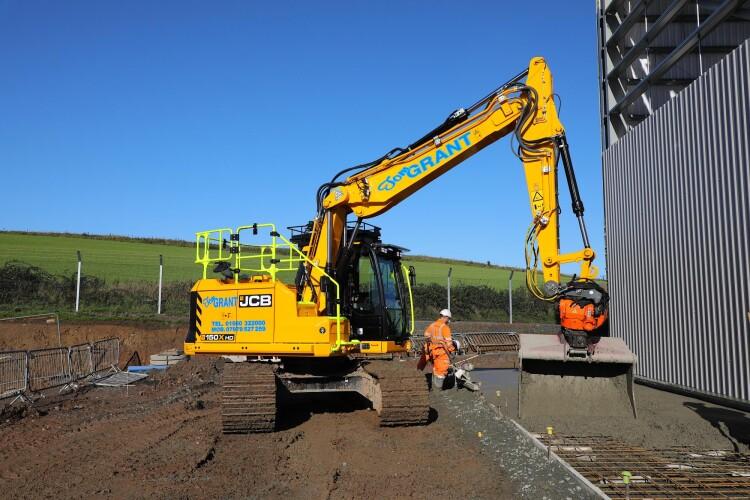 De graafmachine van Tom Grant Plant uit Ayrshire is ook uitgerust met een Kinshofer Nox TRF14 tilt-rotator voor verbeterde productiviteit en veelzijdigheid.
Eigenaar Tom Grant zei: "We hadden een JCB 150X HD bij de demonstratie, en de machinist en ik waren allebei erg onder de indruk van de prestaties. De extra stabiliteit en het graafvermogen van deze grote en krachtige machine is ongeëvenaard."
"We zijn altijd op zoek om onze klanten iets extra's te bieden om hen te helpen zo veilig en efficiënt mogelijk te werken en de 150X HD met de TAB-frontend en Kinshofer Nox tilt-rotator is een geweldige combinatie."
De machine, geleverd door dealer Scot JCB, heeft een Stage V, 4,8-liter JCB DieselMax 448-motor, die hetzelfde vermogen van 81 kW (108 pk) levert als het vorige model, maar met een koppel van 516 Nm, een stijging van 135 Nm.
NJC.© Info JCB
--------------------------------------------------------------------------------------------------------------------
11/03/22
Un loueur d'usine écossais est le premier acheteur au Royaume-Uni de la pelle sur chenilles Stage V 150X de JCB avec flèche à triple articulation (TAB).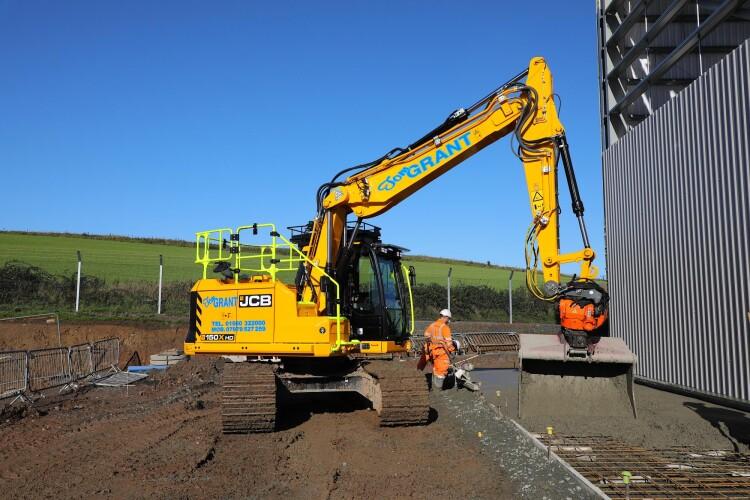 La pelle de Tom Grant Plant, basée à Ayrshire, a également été équipée d'un tiltrotateur Kinshofer Nox TRF14 pour une productivité et une polyvalence accrues.
Le propriétaire Tom Grant a déclaré : « Nous avions une JCB 150X HD en démonstration, et l'opérateur et moi-même avons été très impressionnés par ses performances. La stabilité supplémentaire et la capacité d'excavation qui accompagnent cette grosse et puissante machine sont inégalées.
"Nous cherchons toujours à offrir à nos clients quelque chose de plus afin de les aider à travailler de la manière la plus sûre et la plus efficace possible et le 150X HD avec l'avant TAB et le tiltrotateur Kinshofer Nox est une excellente combinaison."
La machine, qui a été fournie par le concessionnaire Scot JCB, est équipée d'un moteur JCB DieselMax 448 de 4,8 litres Stage V, délivrant la même puissance de 81 kW (108 ch) que le modèle précédent, mais avec un couple de 516 Nm, soit une augmentation de 135 Nm.
NJC.© Infos JCB
-------------------------------------------------------------------------------------------------------------------