A taste of Mercedes eActros 600

18/09/23-FR-English-NL-footer
Un avant-goût de Mercedes eActros 600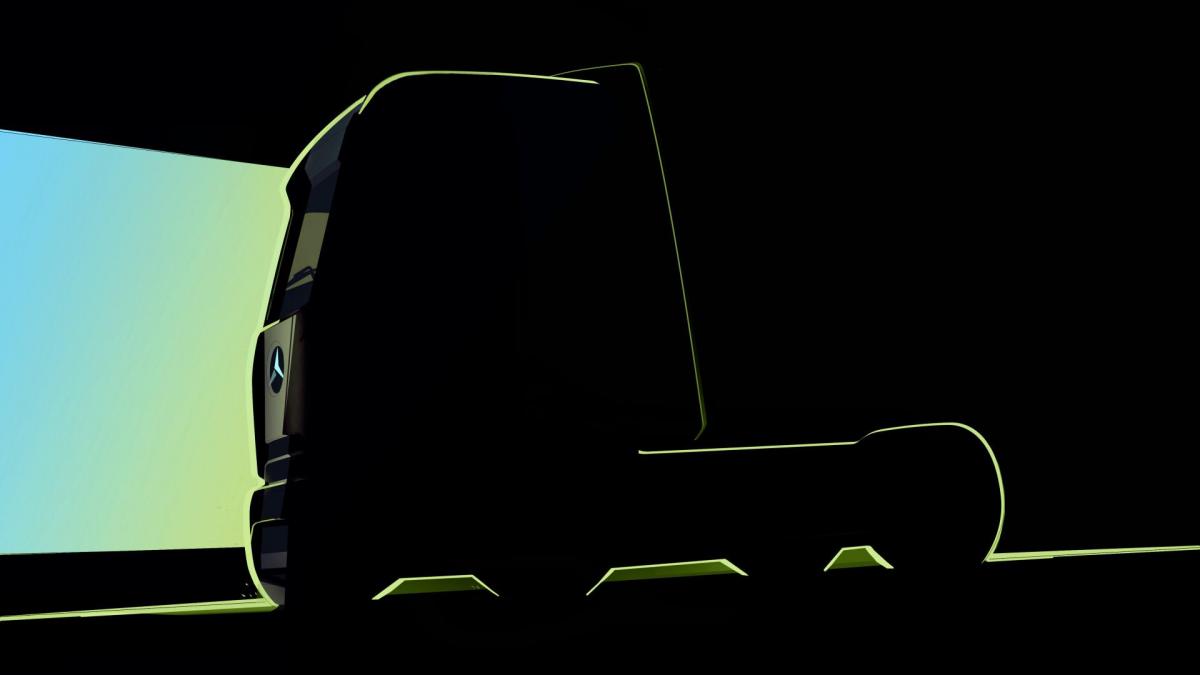 Image- Daimler Trucks
Leinfelden-Echterdingen – Le 10 octobre, Mercedes-Benz Trucks présentera en première mondiale l'eActros 600, un camion électrique à batterie destiné au transport de marchandises sur de longues distances. Le constructeur dévoile un premier aperçu de ce camion de série par le biais d'une nouvelle image. Le motif teaser montre que Mercedes-Benz Trucks innove en matière de design, soulignant ainsi visuellement l'importance du camion électrique dans le cadre de la transformation globale vers un transport neutre en CO2. Des lignes claires et un design aérodynamique caractérisent l'apparence de l'eActros 600.
L'eActros 600, qui se veut le bon choix pour les clients en termes de rentabilité, de durabilité et de fiabilité, aura une autonomie de 500 kilomètres sans charge intermédiaire et pourra également être rechargé par borne mégawatt.
NJC.© Info Daimler Trucks
-------------------------------------------------------------------------------------------------------------

18/09/23-English
A taste of Mercedes eActros 600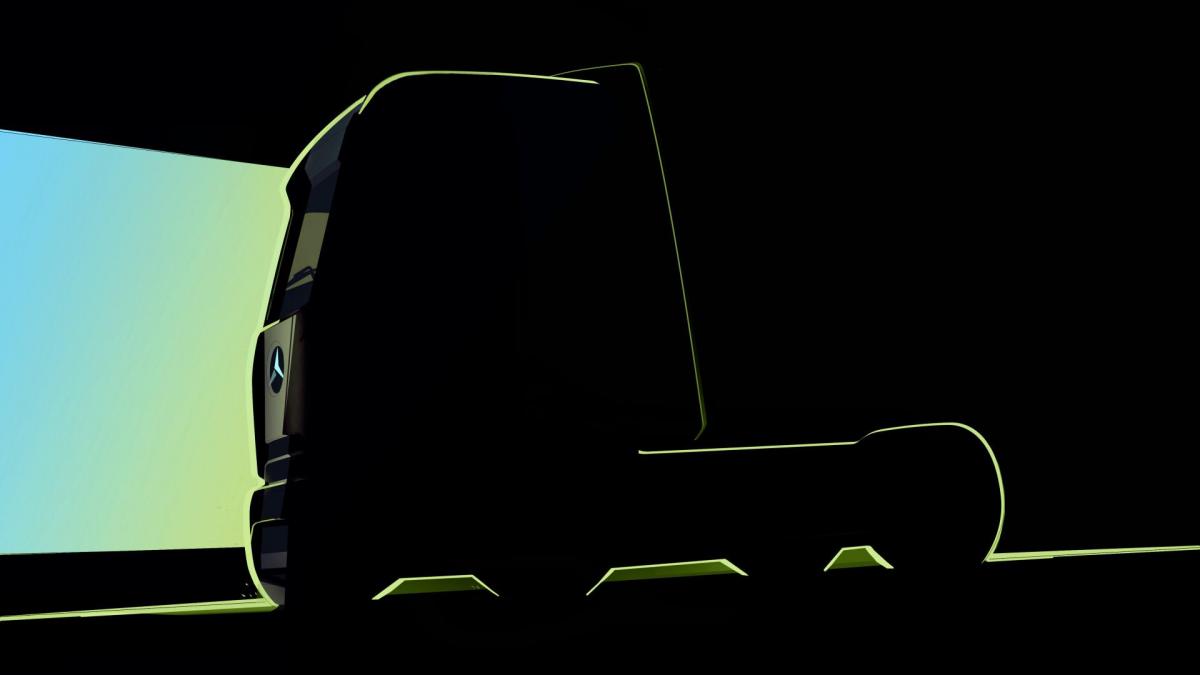 Image- Daimler Trucks
Leinfelden-Echterdingen – On October 10, Mercedes-Benz Trucks will present the world premiere of the eActros 600, a battery-electric truck for long-distance freight transport. The manufacturer reveals a first glimpse of this production truck through a new image. The teaser motif shows that Mercedes-Benz Trucks is innovating in design, thereby visually underlining the importance of the electric truck in the overall transformation towards CO2-neutral transport. Clear lines and aerodynamic design characterize the appearance of the eActros 600.
The eActros 600, which aims to be the right choice for customers in terms of cost-effectiveness, durability and reliability, will have a range of 500 kilometers without intermediate charging and can also be recharged via megawatt terminal.
NJC.© Info Daimler Trucks
---------------------------------------------------------------------------------------------------------------

18/09/23-NL
Een voorproefje van de Mercedes eActros 600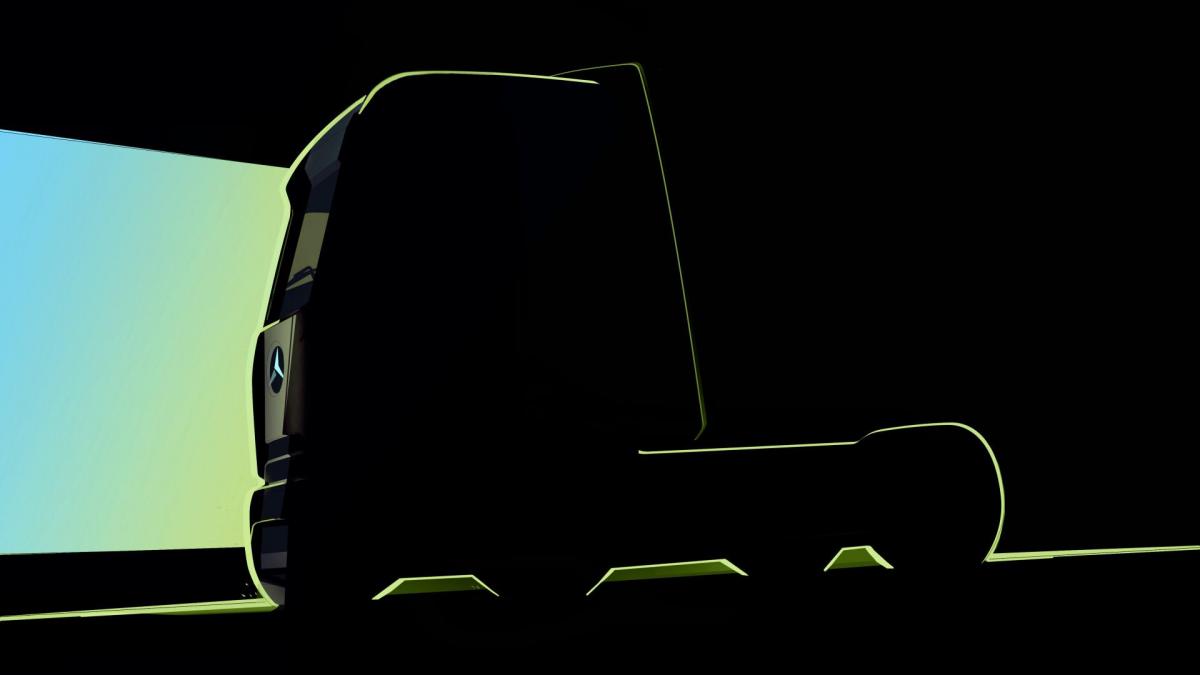 Image- Daimler Trucks
Leinfelden-Echterdingen – Op 10 oktober presenteert Mercedes-Benz Trucks de wereldpremière van de eActros 600, een batterij-elektrische vrachtwagen voor vrachtvervoer over lange afstanden. De fabrikant onthult een eerste glimp van deze productietruck via een nieuwe afbeelding. Het teasermotief laat zien dat Mercedes-Benz Trucks innoveert op het gebied van design en onderstreept daarmee visueel het belang van de elektrische vrachtwagen in de algehele transformatie naar CO2-neutraal transport. Duidelijke lijnen en aerodynamisch design kenmerken het uiterlijk van de eActros 600.
De eActros 600, die op het gebied van kosteneffectiviteit, duurzaamheid en betrouwbaarheid de juiste keuze voor klanten wil zijn, zal een bereik van 500 kilometer hebben zonder tussentijds opladen en kan ook worden opgeladen via een megawattterminal.
NJC.© Info Daimler Trucks
------------------------------------------------------------------------------------------------------------------
Date de dernière mise à jour : 15/09/2023