Affordable New Hyster® Pedestrian Pallet Truck
29/04/22-FR-English-NL-footer
Nouveau transpalette accompagnant Hyster® abordable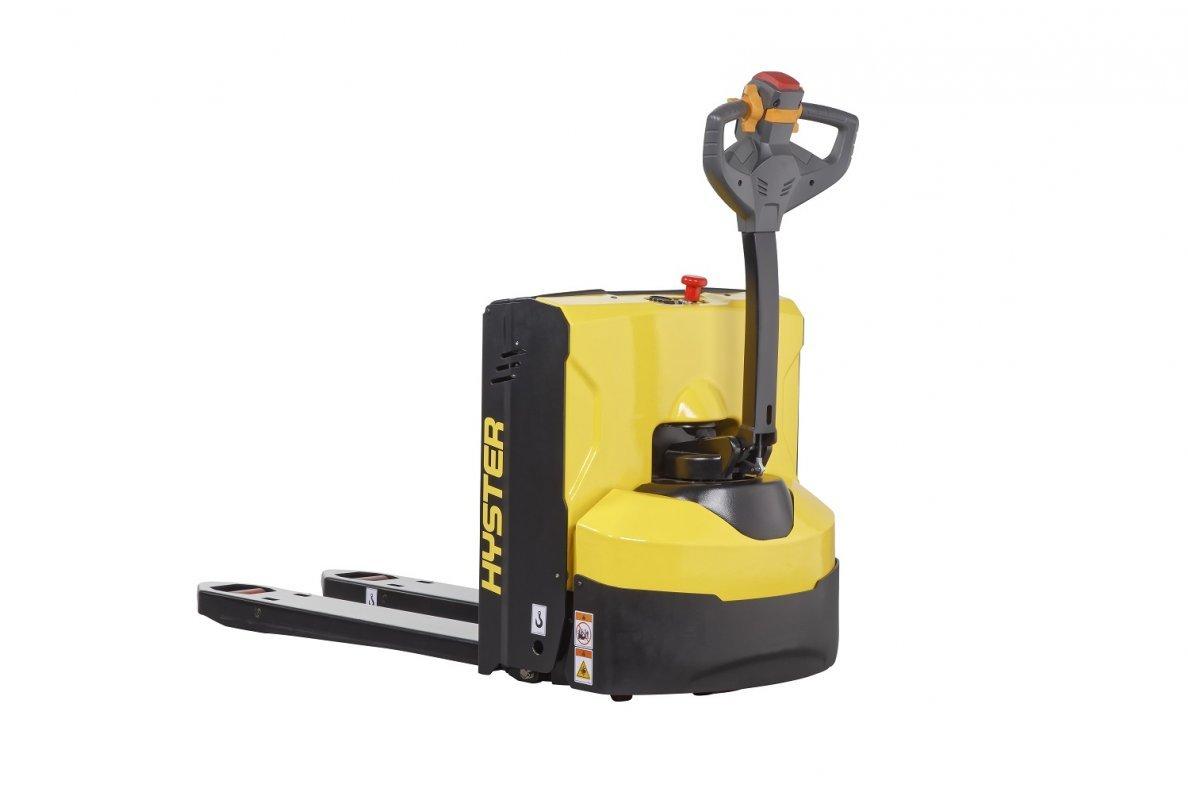 Affordable New Hyster Pedestrian Pallet Truck IMAGE SOURCE: Hyster
Hyster a élargi sa gamme d'équipements d'entrepôt avec le nouveau transpalette à conducteur accompagnant efficace P1.6UT.
Conçu pour être abordable, facile à entretenir et adapté à de nombreuses applications, le nouveau transpalette Hyster® peut soulever des charges allant jusqu'à 1,6 tonne.
Le modèle mince et léger est facile à manœuvrer et stable avec une bonne aptitude en pente, et possède toutes les fonctionnalités de base nécessaires pour des applications telles que les livraisons du dernier kilomètre ou l'utilisation en arrière-boutique.
En plus d'offrir un faible coût de fonctionnement, le transpalette accompagnant Hyster P1.6UT offre une consommation d'énergie compétitive avec une autonomie allant jusqu'à 12 heures grâce à la combinaison d'une batterie et d'un moteur puissants. La garantie standard et les intervalles d'entretien s'appliquent.
Le nouveau transpalette est simple à utiliser pour les opérateurs, avec les mêmes commandes que celles trouvées sur d'autres équipements d'entrepôt Hyster et dispose d'un long bras de timon et de commandes de direction d'accélérateur papillon.
Outre les caractéristiques optimales en standard, une gamme d'options permet aux applications d'adapter davantage le chariot à leurs besoins. Par exemple, les roues porteuses en tandem, le chargeur embarqué, l'arrêt automatique et la réduction de la vitesse de déplacement lorsque la charge de la batterie diminue.
« Avec le nouveau P1.6UT, les entreprises peuvent bénéficier d'un transpalette efficace qui répond aux besoins et se déplace », déclare Daniel McNeil, SPED and Solutions Manager, Hyster Europe. "Lorsqu'il est associé à la bonne intensité d'exploitation, que vous remplissiez les rayons des supermarchés, remplissiez un magasin ou déchargez les livraisons d'un camion, vous pouvez vous attendre à un faible coût de possession et à une efficacité abordable."
NJC.© Info MOLOKINI MARKETING LTD; Hyster Europe
------------------------------------------------------------------------------------------------------------------
29/04/22-English
Affordable New Hyster® Pedestrian Pallet Truck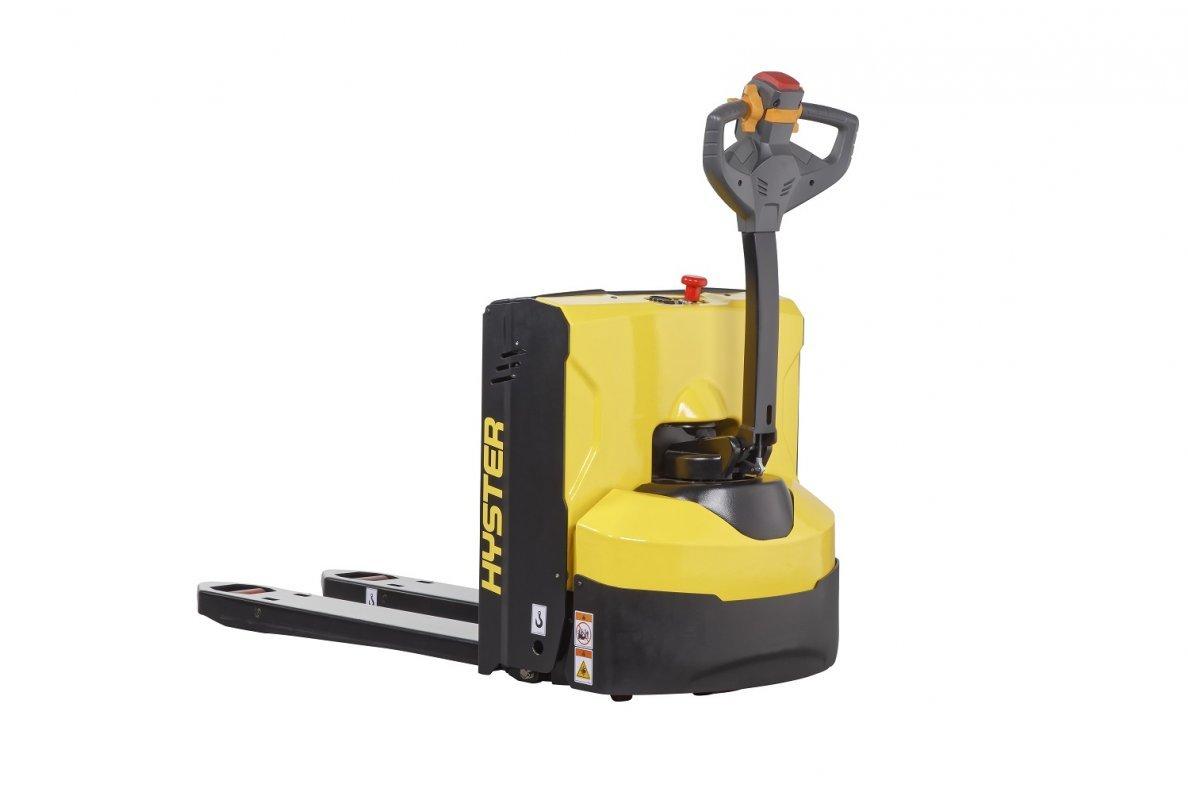 Affordable New Hyster Pedestrian Pallet Truck IMAGE SOURCE: Hyster
Hyster has expanded its range of warehouse equipment with the efficient new P1.6UT pedestrian pallet truck.
Designed to be affordable to own, easy to maintain and fit for many applications, the new Hyster® pallet truck can lift loads up to 1.6 tons.
The slimline and lightweight model is easy to maneuver, and stable with good gradeability, and has all the core functionality needed for applications such as last mile deliveries or back of store use.
As well as delivering a low cost of operation, the Hyster P1.6UT Pedestrian Pallet Truck offers competitive energy consumption with a shift life of up to 12 hours thanks to a combination of a powerful battery and motor. Standard warranty and service intervals apply.
The new Pallet Truck is simple to use for operators, with the same controls as found on other Hyster warehouse equipment and features a long tiller arm and butterfly accelerator direction controls.
Alongside the optimum features as standard, a range of options enable applications to tailor the truck further to their application needs. For instance, tandem load wheels, onboard charger, auto switch-off and travel speed reduction as battery charge decreases.
"With the new P1.6UT, businesses can benefit from an efficient pallet truck that meets the need and makes the move," says Daniel McNeil, SPED and Solutions Manager, Hyster Europe. "When matched with the right operating intensity, whether you're filling supermarket shelves, stocking a storeroom, or unloading deliveries from a lorry you can expect a low cost of ownership and affordable efficiency."
NJC.© Info MOLOKINI MARKETING LTD; Hyster Europe
-----------------------------------------------------------------------------------------------------------------
29/04/22-NL
Betaalbare nieuwe Hyster® meelooppallettruck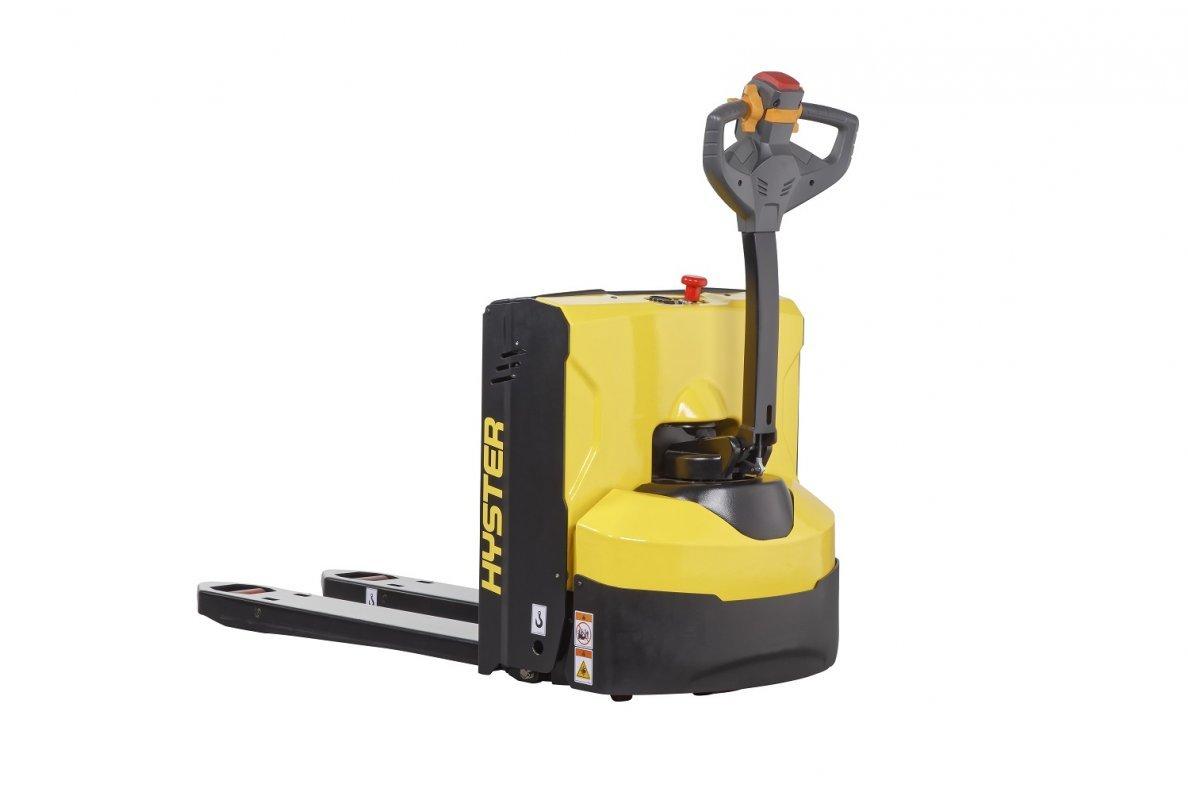 Affordable New Hyster Pedestrian Pallet Truck IMAGE SOURCE: Hyster
Hyster heeft zijn assortiment magazijnuitrusting uitgebreid met de efficiënte nieuwe P1.6UT meelooppallettruck.
De nieuwe Hyster®-pallettruck is ontworpen om betaalbaar in gebruik, onderhoudsvriendelijk en geschikt voor vele toepassingen te zijn en kan lasten tot 1,6 ton heffen.
Het slanke en lichtgewicht model is gemakkelijk te manoeuvreren, stabiel en goed klimvermogen, en heeft alle kernfunctionaliteit die nodig is voor toepassingen zoals leveringen op de laatste kilometer of gebruik in de winkel.
De Hyster P1.6UT meelooppallettruck levert niet alleen lage bedrijfskosten, maar biedt ook een concurrerend energieverbruik met een diensttijd van maximaal 12 uur dankzij een combinatie van een krachtige batterij en motor. Standaard garantie- en service-intervallen zijn van toepassing.
De nieuwe pallettruck is eenvoudig te gebruiken voor machinisten, met dezelfde bedieningselementen als op andere magazijnapparatuur van Hyster en is voorzien van een lange disselarm en vlinderbedieningshendels voor de richting van het gaspedaal.
Naast de standaard optimale functies, stelt een reeks opties toepassingen in staat om de truck verder af te stemmen op hun toepassingsbehoeften. Bijvoorbeeld tandemlastwielen, ingebouwde lader, automatische uitschakeling en verlaging van de rijsnelheid naarmate de batterijlading afneemt.
"Met de nieuwe P1.6UT kunnen bedrijven profiteren van een efficiënte pallettruck die aan de behoefte voldoet en de overstap maakt", zegt Daniel McNeil, SPED en Solutions Manager, Hyster Europe. "In combinatie met de juiste bedrijfsintensiteit, of u nu de schappen van supermarkten vult, een magazijn bevoorraadt of leveringen van een vrachtwagen lost, kunt u lage eigendomskosten en betaalbare efficiëntie verwachten."
NJC.© Info MOLOKINI MARKETING LTD; Hyster Europe
-----------------------------------------------------------------------------------------------------------------