Aggregate Industries building an ambitious sustainable future
20/04/22-FR-English-NL-footer
Aggregate Industries construisant un avenir durable ambitieux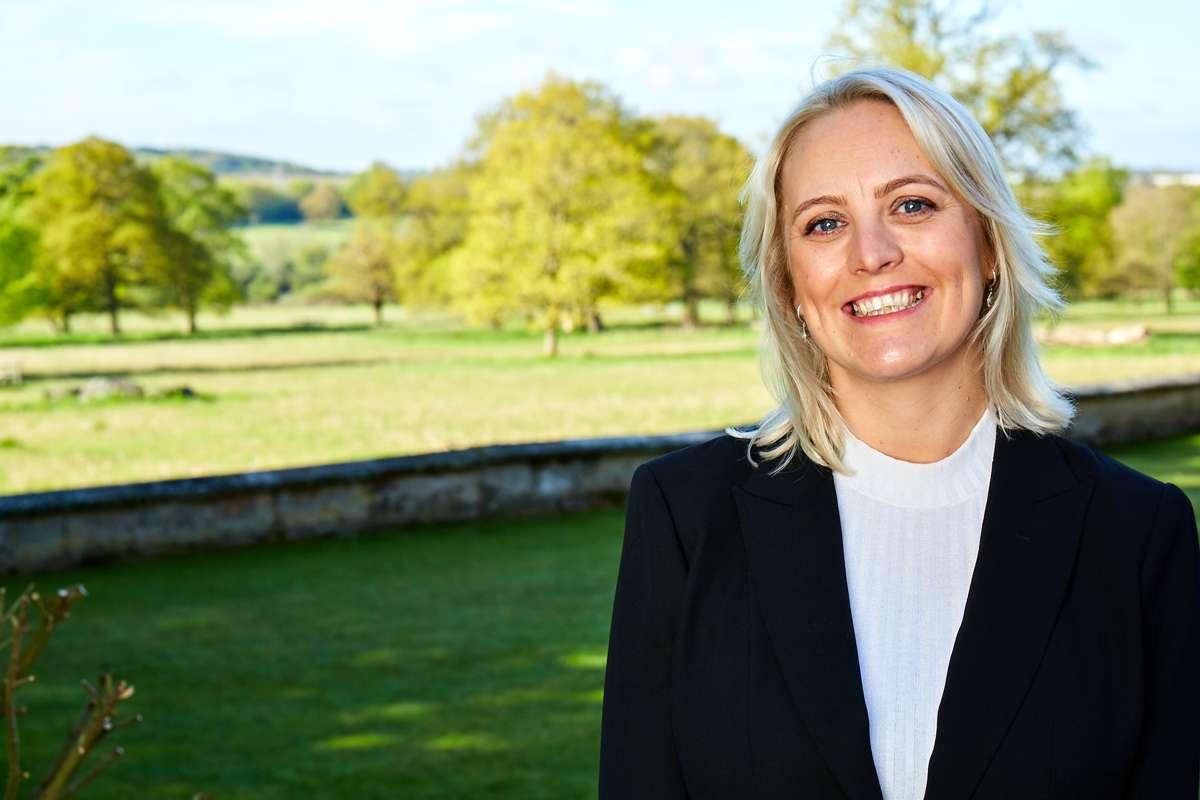 Image-Kirstin McCarthy, head of sustainability, Aggregate Industries
Aggregate Industries a lancé aujourd'hui sa stratégie de développement durable - Building Progress for a Sustainable Future. La nouvelle stratégie définit la vision de l'entreprise de devenir le leader britannique des solutions de construction innovantes et durables et son ambition d'intégrer la durabilité dans l'avenir de la construction.
S'appuyant sur les progrès significatifs réalisés par le fournisseur de matériaux de construction à ce jour, Building Progress for a Sustainable Future rassemble d'anciens plans et politiques de gestion dans une stratégie plus globale et ambitieuse visant à transformer l'entreprise d'ici 2030.
Au cœur de sa stratégie commerciale et de sa vision d'entreprise, le plan directeur se concentre sur cinq piliers clés alignés sur ses opérations commerciales : le climat, les personnes et les communautés, la nature et l'environnement, l'économie circulaire et les solutions durables.
Pour chaque pilier, Aggregate Industries a identifié des domaines d'intérêt clés, ainsi que des objectifs de performance spécifiques à atteindre d'ici 2025. L'entreprise s'est engagée à revoir ces objectifs chaque année.
Ceux-ci inclus:
Climat
Émissions nettes de CO2 : jusqu'à 500 kg de CO2 net/t de ciment
Transport aval CO2 réduit de 5%
Une électricité 100% zéro carbone
Évaluations des risques de résilience climatique à 100 %
Personnes
Maturité de la culture santé et sécurité pour être « proactive » ou « générative »
Améliorer de 25 % le taux de fréquence des blessures avec arrêt de travail
200 nouvelles opportunités d'apprentissage
33 % de femmes leaders et 30 % de représentation féminine globale dans l'entreprise
Tous les fournisseurs à haut risque évalués via un code de conduite
Communautés
Avoir un impact positif sur 50 000 personnes dans les communautés locales
Culture du service communautaire et 3 000 heures de bénévolat par an
Objectif de collecte de fonds de 50 000 £ par an
Tous les principaux sites doivent avoir un plan d'engagement communautaire
Nature et environnement
Réduire l'intensité des prélèvements d'eau douce de 30 % pour le ciment et de 12,5 % pour les granulats
100% des eaux rejetées pour répondre aux normes de qualité environnementale
100% des carrières auront des plans biodiversité
200 sites pour avoir une « place à la nature »
Établir une base de référence de la biodiversité en suivant le système de rapport sur les indicateurs de biodiversité (BIRS) pour toutes les terres gérées pour les sites de ciment et de granulats d'ici 2024
Économie circulaire
Augmenter l'utilisation de matériaux recyclés de 1,5 à 3 millions de tonnes
Réduire à zéro les déchets mis en décharge
Intégrer un réseau d'action de collaboration sur la circularité
Solutions durables
Fournir un outil de reporting pour fournir des informations carbone précises
25 % du chiffre d'affaires provenant de produits et solutions verts
Élargir notre portefeuille de produits et solutions durables
Kirstin McCarthy, directrice du développement durable chez Aggregate Industries, qui a dirigé l'examen du développement durable de l'entreprise, explique : « Nous devons transformer notre entreprise et nous avons déjà fait des progrès. Au cours des 12 derniers mois, nous avons livré le premier programme routier neutre en carbone au Royaume-Uni, investi plus de 13 millions de livres sterling dans une usine de recyclage de carburants alternatifs pour réduire les émissions annuelles de CO2 de 30 000 tonnes, recyclé près d'un million de tonnes de rabotage d'asphalte et vendu suffisamment d'ECOPact à faible béton carbone pour économiser plus de 142 000 tonnes de CO2.
« Cependant, il est important de reconnaître que même si nous avons notre propre chemin à parcourir, les problèmes auxquels notre planète est confrontée sont véritablement mondiaux. C'est pourquoi nous avons structuré notre stratégie autour des objectifs de développement durable (ODD) des Nations Unies ainsi que des principales politiques et normes du secteur au Royaume-Uni. Nous mettons nos efforts dans les domaines où nous pouvons faire une différence matérielle pour notre peuple et la planète.
"Nos priorités sont de réduire notre impact sur le climat, de protéger et d'améliorer la nature et l'environnement, de favoriser la transition vers une économie circulaire et de protéger et soutenir nos populations et nos communautés. Nous avons créé des objectifs solides et des indicateurs de performance clés mesurables pour chacun de ces piliers. Nous reconnaissons également que cette stratégie évoluera, c'est pourquoi nous nous engageons à examiner et à rendre compte de nos progrès chaque année. »
Dragan Maksimovic, directeur général d'Aggregate Industries, commente : « Aggregate Industries est une entreprise progressiste tournée vers l'avenir. Une entreprise intrinsèquement durable, digne de confiance et respectée par les parties prenantes et les communautés dans lesquelles nous opérons. Notre nouvelle stratégie de développement durable est essentielle à la transformation de notre entreprise. Cela accélérera notre transition vers le zéro net, en fournissant des jalons clairs et des résultats mesurables en cours de route.
« Le développement de la société dépend du secteur du bâtiment. En tant que fier membre du groupe Holcim - le leader mondial des solutions de construction innovantes et durables - nous reconnaissons notre responsabilité de jouer un rôle central dans la transition vers le net zéro, tout en construisant des progrès grâce à des produits et services durables. Nous comprenons que c'est dans ce que nous faisons aujourd'hui que se construit un avenir durable pour nos communautés, notre industrie et le monde. C'est mon engagement personnel de faire avancer cela à travers tout ce que nous faisons et comment nous le faisons.
NJC.© Info Aggregate Industries
--------------------------------------------------------------------------------------------------------------------
20/04/22-English
Aggregate Industries building an ambitious sustainable future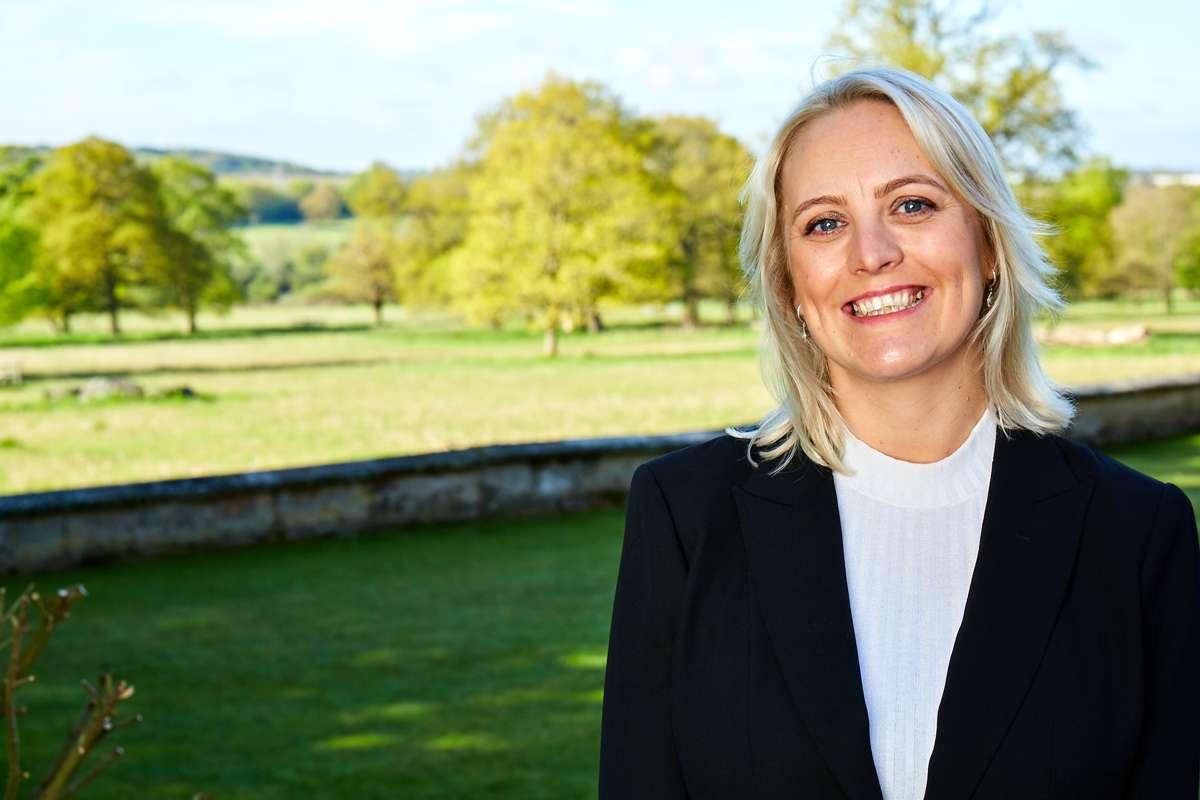 Image-Kirstin McCarthy, head of sustainability, Aggregate Industries
Aggregate Industries has today launched its sustainability strategy – Building Progress for a Sustainable Future. The new strategy sets out the business' vision to become the UK leader of innovative and sustainable building solutions and its ambition to embed sustainability in the future of construction.
Building on significant progress made by the building materials supplier to date, Building Progress for a Sustainable Future brings together former management plans and policies into a more holistic and ambitious strategy set to transform the business to 2030.
Central to its business strategy and corporate vision, the blueprint focuses on five key pillars that are aligned to its business operations: climate, people and communities, nature and environment, circular economy and sustainable solutions.
Against each pillar, Aggregate Industries has identified key areas of focus, alongside specific performance targets to be achieved by 2025. The business has committed to reviewing these targets annually.
These include:
Climate
Net CO2 emissions: down to 500 Kg CO2 net/t cementitious
Downstream transportation CO2 reduced by 5%
100% zero carbon electricity
Climate resilience risk assessments at 100%
People
Health & safety culture mature to be 'proactive' or 'generative'
Improve Lost Time Injury Frequency Rate by 25%
200 new opportunities for apprenticeships
33% female leaders, and 30% overall female representation in the business
All high-risk suppliers assessed via code of conduct
Communities
Positively impact 50,000 people in local communities
Culture of community service and 3,000 volunteer hours per year
£50,000 per year fundraising target
All major sites to have a community engagement plan
Nature and environment
Reduce freshwater withdrawal intensity by 30% for cement and 12.5% ​​for aggregates
100% of water discharged to meet environmental quality standards
100% of neighborhoods to have biodiversity plans
200 sites to have a 'place for nature'
Establish a biodiversity baseline following the Biodiversity Indicator Reporting System (BIRS) for all managed land for cement and aggregates sites by 2024
Circular economy
Increase use of recycled materials from 1.5m to 3m tons
Reduce waste to landfill to zero
Embed a circularity collaboration action network
Sustainable solutions
Deliver reporting tool to provide accurate carbon information
25% of revenue from green products and solutions
Expand our portfolio of sustainable products and solutions
Kirstin McCarthy, Sustainability Director at Aggregate Industries, who led the business' sustainability review, explains: "We need to transform our business and we have already made progress. Over the last 12 months we have delivered the UK's first carbon neutral road scheme, invested over £13m in an alternative fuels recycling plant to reduce annual CO2 emissions by 30,000 tonnes, recycled close to 1 million tonnes of asphalt planings, and sold enough ECOPact low carbon concrete to save CO2 over 142,000 tons.
"However, it's important to recognize that while we have our own journey to go on, the issues facing our planet are truly global. That's why we have structured our strategy around the United Nations Sustainable Development Goals (SDGs) as well as key UK policy and industry standards. We are putting our effort into the areas where we can make a material difference for our people and the planet.
"Our priorities are to reduce our impact on the climate, protect and enhance nature and the environment, drive the transition to a circular economy and protect and support our people and communities. We have created robust goals and measurable key performance indicators for each one of these pillars. We also recognize that this strategy will evolve, which is why we're committing to reviewing and reporting on our progress annually."
Dragan Maksimovic, Chief Executive Officer at Aggregate Industries, comments: "Aggregate Industries is a progressive, future-facing business. A company that is intrinsically sustainable, trusted and respected by stakeholders and the communities in which we operate. Our newly developed sustainability strategy is central to transforming our business. It will accelerate our transition to net zero, providing clear milestones and measurable results along the way.
"Society's development is dependent on the building sector. As a proud member of Holcim Group – the global leader in innovative and sustainable construction solutions – we recognize our responsibility to play a central role in the transition towards net zero, while building progress through sustainable products and services. We understand that it is in what we do today that builds a sustainable future for our communities, industry and world. It is my personal commitment to drive this forward through everything we do and how we do it."
NJC.© info Aggregate Industries
---------------------------------------------------------------------------------------------------------------------
20/04/22-NL
Aggregate Industries bouwt aan een ambitieuze duurzame toekomst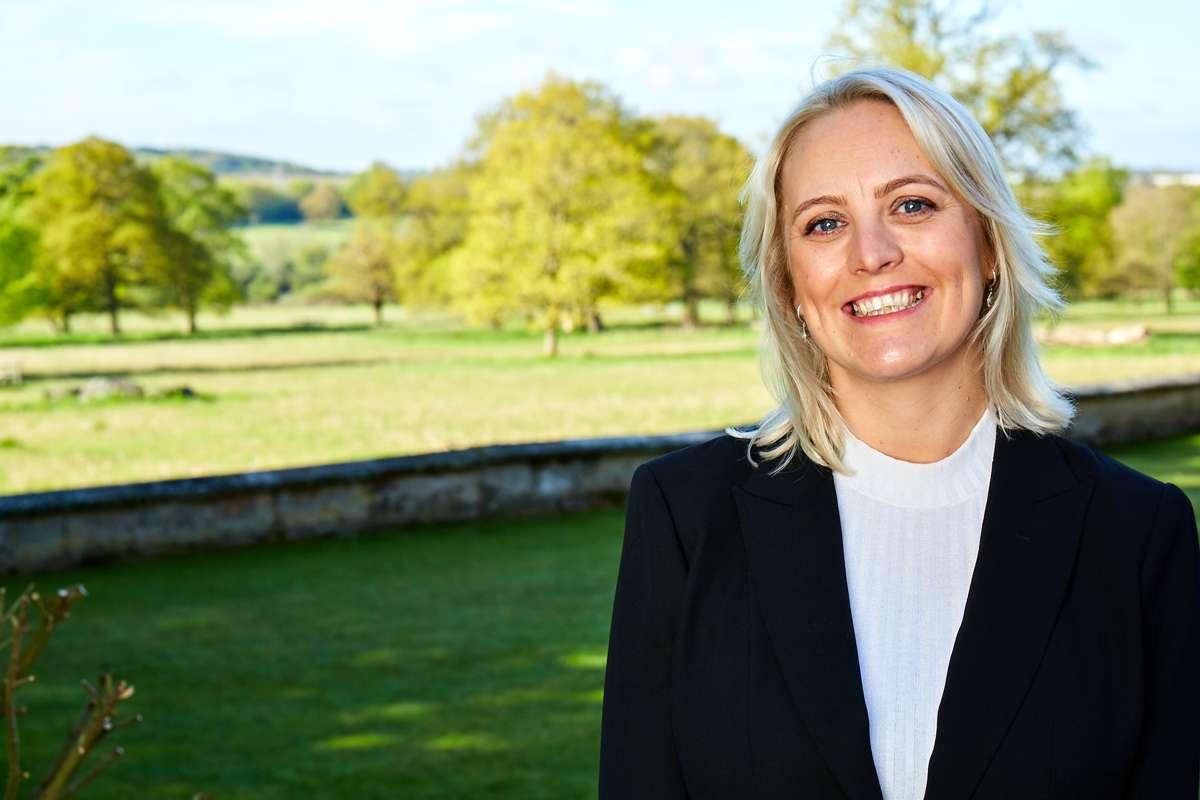 Image-Kirstin McCarthy, head of sustainability, Aggregate Industries
Aggregate Industries heeft vandaag zijn duurzaamheidsstrategie gelanceerd: Building Progress for a Sustainable Future. De nieuwe strategie beschrijft de visie van het bedrijf om de Britse leider te worden van innovatieve en duurzame bouwoplossingen en de ambitie om duurzaamheid te verankeren in de toekomst van de bouw.
Voortbouwend op de aanzienlijke vooruitgang die de leverancier van bouwmaterialen tot nu toe heeft geboekt, brengt Building Progress for a Sustainable Future eerdere managementplannen en -beleid samen in een meer holistische en ambitieuze strategie om het bedrijf te transformeren naar 2030.
Centraal in haar bedrijfsstrategie en bedrijfsvisie, richt de blauwdruk zich op vijf belangrijke pijlers die zijn afgestemd op haar bedrijfsvoering: klimaat, mensen en gemeenschappen, natuur en milieu, circulaire economie en duurzame oplossingen.
Voor elke pijler heeft Aggregate Industries belangrijke aandachtsgebieden geïdentificeerd, naast specifieke prestatiedoelstellingen die tegen 2025 moeten worden bereikt. Het bedrijf heeft toegezegd deze doelstellingen jaarlijks te herzien.
Waaronder:
Klimaat
Netto CO2-uitstoot: tot 500 Kg CO2 netto/t cementgebonden
Stroomafwaarts transport CO2 verminderd met 5%
100% koolstofvrije elektriciteit
Risicobeoordelingen van klimaatbestendigheid op 100%
Mensen
Gezondheids- en veiligheidscultuur volwassenheid om 'proactief' of 'generatief' te zijn
Verbeter de frequentie van letsel door verloren tijd met 25%
200 nieuwe mogelijkheden voor leerlingplaatsen
33% vrouwelijke leiders en 30% algemene vrouwelijke vertegenwoordiging in het bedrijf
Alle risicovolle leveranciers beoordeeld via gedragscode
Gemeenschappen
Positieve impact hebben op 50.000 mensen in lokale gemeenschappen
Cultuur van gemeenschapsdienst en 3.000 vrijwilligersuren per jaar
Doelstelling voor fondsenwerving van £ 50.000 per jaar
Alle belangrijke sites hebben een plan voor gemeenschapsbetrokkenheid
Natuur en milieu
Verminder de onttrekkingsintensiteit van zoet water met 30% voor cement en 12,5% voor toeslagstoffen
100% van het water geloosd om te voldoen aan de milieukwaliteitsnormen
100% van de steengroeven heeft plannen voor biodiversiteit
200 locaties voor een 'plek voor de natuur'
Opstellen van een biodiversiteitsbasislijn volgens het Biodiversity Indicator Reporting System (BIRS) voor alle beheerde gronden voor cement- en aggregaatlocaties tegen 2024
Circulaire economie
Verhoog het gebruik van gerecyclede materialen van 1,5 miljoen naar 3 miljoen ton
Afval naar stortplaatsen terugbrengen tot nul
Een circulaire samenwerkingsactienetwerk insluiten
Duurzame oplossingen
Lever een rapportagetool om nauwkeurige koolstofinformatie te verstrekken
25% van de omzet uit groene producten en oplossingen
Breid ons portfolio van duurzame producten en oplossingen uit
Kirstin McCarthy, Sustainability Director bij Aggregate Industries, die de duurzaamheidsbeoordeling van het bedrijf leidde, legt uit: "We moeten ons bedrijf transformeren en we hebben al vooruitgang geboekt. In de afgelopen 12 maanden hebben we het eerste CO2-neutrale wegenplan in het VK opgeleverd, meer dan £ 13 miljoen geïnvesteerd in een fabriek voor het recyclen van alternatieve brandstoffen om de jaarlijkse CO2-uitstoot met 30.000 ton te verminderen, bijna 1 miljoen ton asfaltschaafsel gerecycled en genoeg ECOPact laag verkocht koolstofbeton om meer dan 142.000 ton CO2 te besparen.
"Het is echter belangrijk om te erkennen dat hoewel we onze eigen reis moeten maken, de problemen waarmee onze planeet wordt geconfronteerd, echt wereldwijd zijn. Daarom hebben we onze strategie gestructureerd rond de Sustainable Development Goals (SDG's) van de Verenigde Naties, evenals de belangrijkste Britse beleids- en industrienormen. We spannen ons in op de gebieden waar we een materieel verschil kunnen maken voor onze mensen en de planeet.
"Onze prioriteiten zijn het verminderen van onze impact op het klimaat, het beschermen en verbeteren van de natuur en het milieu, het stimuleren van de transitie naar een circulaire economie en het beschermen en ondersteunen van onze mensen en gemeenschappen. Voor elk van deze pijlers hebben we robuuste doelen en meetbare prestatie-indicatoren opgesteld. We erkennen ook dat deze strategie zal evolueren, en daarom verbinden we ons ertoe onze vooruitgang jaarlijks te evalueren en erover te rapporteren."
Dragan Maksimovic, Chief Executive Officer bij Aggregate Industries, zegt: "Aggregate Industries is een vooruitstrevend, toekomstgericht bedrijf. Een bedrijf dat intrinsiek duurzaam is, vertrouwd en gerespecteerd door belanghebbenden en de gemeenschappen waarin we actief zijn. Onze nieuw ontwikkelde duurzaamheidsstrategie staat centraal in de transformatie van ons bedrijf. Het zal onze overgang naar netto nul versnellen, en onderweg duidelijke mijlpalen en meetbare resultaten opleveren.
"De ontwikkeling van de samenleving is afhankelijk van de bouwsector. Als trots lid van Holcim Group - de wereldleider in innovatieve en duurzame bouwoplossingen - erkennen we onze verantwoordelijkheid om een ​​centrale rol te spelen in de overgang naar netto nul, terwijl we vooruitgang boeken door middel van duurzame producten en diensten. We begrijpen dat het is in wat we vandaag doen, dat bouwt aan een duurzame toekomst voor onze gemeenschappen, industrie en wereld. Het is mijn persoonlijke inzet om dit te stimuleren door alles wat we doen en hoe we het doen."
NJC.© Info Aggregate Industries
-------------------------------------------------------------------------------------------------------------------
Date de dernière mise à jour : 20/04/2022