Altrad completes Sparrows acquisition
14/07/22-FR-English-NL-footer
Altrad finalise l'acquisition de Sparrows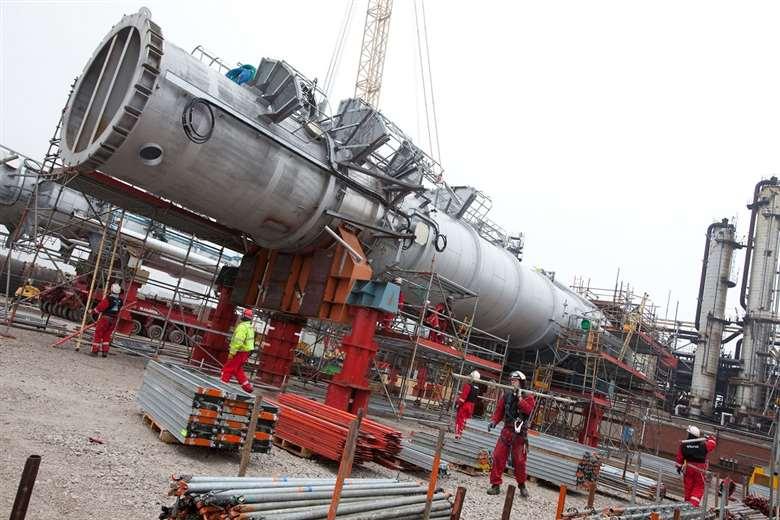 Altrad's international footprint is complemented by that of Sparrows. (Photo: Altrad.)
Altrad, spécialiste des services industriels, a finalisé l'acquisition du spécialiste international de la maintenance des grues et de l'ingénierie Sparrows Group, qui dessert les secteurs de l'énergie offshore, des énergies renouvelables et de l'industrie.
L'empreinte internationale d'Altrad est complétée par celle de Sparrows.
L'acquisition, annoncée plus tôt cette année et conclue le 11 juillet, comprend l'activité éolienne de Sparrows, Alpha.
Un communiqué d'Altrad a déclaré que cette décision renforcera son offre de services et diversifiera davantage sa présence dans de multiples secteurs, en particulier sur le marché des énergies renouvelables à forte croissance.
Altrad, dont le siège est en France, opère dans 50 pays d'Afrique, d'Asie, d'Australasie et d'Europe, et compte parmi ses principaux clients des sociétés de location et des distributeurs.
Sparrows opère à travers les Amériques, le Royaume-Uni et l'Europe, l'Afrique, le Moyen-Orient, la mer Caspienne, l'Inde, l'Asie-Pacifique et l'Australie ; sa présence sur le marché complétait la propre « vaste empreinte internationale » d'Altrad, ajoute le communiqué.
Pendant ce temps, dans le cadre du groupe Altrad plus large, Sparrows s'appuiera sur les réseaux d'Altrad "pour fournir des services supplémentaires dans davantage de zones géographiques".
Ran Oren, Co-CEO d'Altrad, a accueilli l'équipe de 2 000 personnes de Sparrows dans le Groupe.
« En tant que premier spécialiste mondial du levage et de la manutention, son niveau d'expertise technique et d'expérience est un ajout extrêmement précieux à nos capacités.
"Nous nous engageons à investir dans Sparrows pour soutenir sa croissance continue afin qu'ensemble nous puissions jouer notre rôle dans le soutien de l'industrie pour assurer la sécurité et la transition vers un avenir plus durable."
Au cours des 12 derniers mois, Altrad a réalisé un certain nombre d'acquisitions, ajoutant plus de 1,4 milliard d'euros à son chiffre d'affaires mondial.
NJC.© Infos ALTRAD
---------------------------------------------------------------------------------------------------------------
14/07/22-English
Altrad completes Sparrows acquisition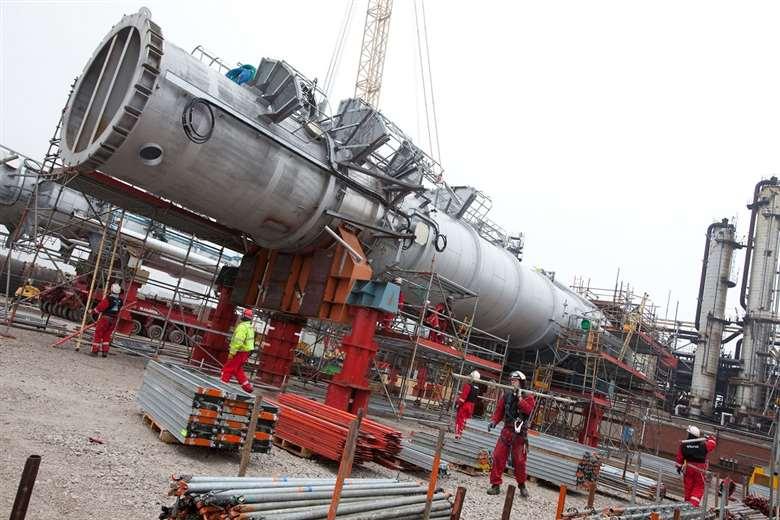 Altrad's international footprint is complemented by that of Sparrows. (Photo: Altrad.)
Industrial services specialist Altrad, has completed the acquisition of international crane and engineering maintenance specialist Sparrows Group, which services the offshore energy, renewables and industrial sectors.
Altrad's international footprint is complemented by that of Sparrows.
The acquisition, announced earlier this year and concluded on 11 July, includes Sparrows' wind energy business Alpha.
A statement from Altrad said the move will strengthen its service offering and further diversify its presence across multiple sectors, particularly in the high-growth renewables market.
France headquartered Altrad operates in 50 countries across Africa, Asia, Australasia and Europe, and includes rental companies and distributors among its key customers.
Sparrows operates across the Americas, UK and Europe, Africa, Middle East, Caspian, India, Asia Pacific and Australia; its market presence complemented Altrad's own "extensive international footprint," the statement added.
Meanwhile, as part of the wider Altrad Group, Sparrows will draw on Altrad's networks "to deliver additional services across more geographical locations."
Ran Oren, Altrad's Co-CEO welcomed Sparrows' 2,000 strong team into the Group.
"As the world's leading lifting and handling specialist, its level of technical expertise and experience is an extremely valuable addition to our capability.
"We are committed to investing in Sparrows to support its continued growth so together we can play our part in supporting industry to ensure safety and transition towards a more sustainable future."
Over the last 12 months, Altrad has completed a number of acquisitions, adding over €1.4 billion to its turnover worldwide.
NJC.© Info ALTRAD
-------------------------------------------------------------------------------------------------------------------
14/07/22-NL
Altrad voltooit overname Sparrows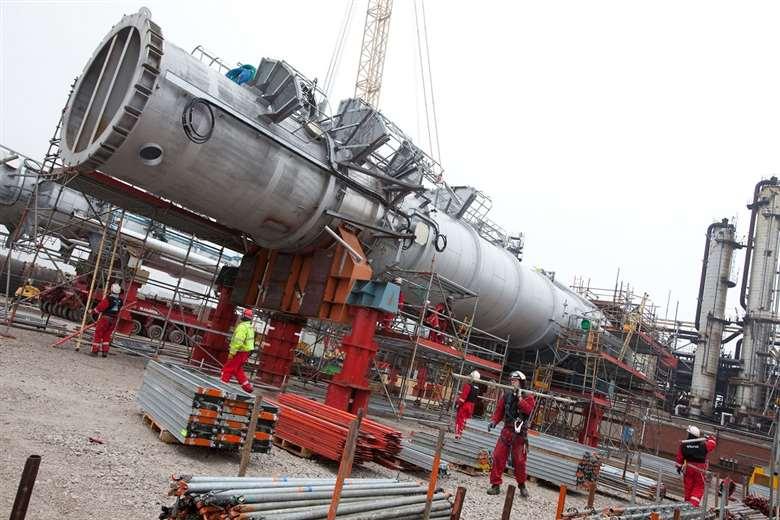 Altrad's international footprint is complemented by that of Sparrows. (Photo: Altrad.)
Altrad, specialist in industriële services, heeft de overname afgerond van de internationale kraan- en technisch onderhoudsspecialist Sparrows Group, die de offshore-energie, hernieuwbare energie en industriële sectoren bedient.
De internationale voetafdruk van Altrad wordt aangevuld met die van Sparrows.
De overname, die eerder dit jaar werd aangekondigd en op 11 juli werd afgerond, omvat Sparrows' windenergiebedrijf Alpha.
Een verklaring van Altrad zei dat de verhuizing zijn dienstenaanbod zal versterken en zijn aanwezigheid in meerdere sectoren verder zal diversifiëren, met name in de snelgroeiende markt voor hernieuwbare energie.
Altrad, met hoofdzetel in Frankrijk, is actief in 50 landen in Afrika, Azië, Australazië en Europa, en omvat verhuurbedrijven en distributeurs als belangrijkste klanten.
Sparrows is actief in Noord- en Zuid-Amerika, het VK en Europa, Afrika, het Midden-Oosten, de Kaspische Zee, India, Azië-Pacific en Australië; zijn aanwezigheid op de markt vormde een aanvulling op Altrad's eigen "uitgebreide internationale voetafdruk", voegde de verklaring eraan toe.
Ondertussen zal Sparrows, als onderdeel van de bredere Altrad Group, gebruik maken van Altrad's netwerken "om aanvullende diensten te leveren op meer geografische locaties."
Ran Oren, de co-CEO van Altrad, verwelkomde het 2000 man sterke team van Sparrows in de Groep.
"Als 's werelds toonaangevende specialist op het gebied van heffen en hanteren, is het niveau van technische expertise en ervaring een uiterst waardevolle aanvulling op onze capaciteiten.
"We zijn vastbesloten om in Sparrows te investeren om de aanhoudende groei te ondersteunen, zodat we samen onze rol kunnen spelen in het ondersteunen van de industrie om veiligheid en overgang naar een duurzamere toekomst te waarborgen."
In de afgelopen 12 maanden heeft Altrad een aantal overnames gedaan, waardoor de omzet wereldwijd met meer dan € 1,4 miljard is toegenomen.
NJC.© Info ALTRAD
---------------------------------------------------------------------------------------------------------------------
Date de dernière mise à jour : 14/07/2022