ArdmoAre signs £200m West Cromwell Road contract

15/03/23-FR-English-NL-footer
ArdmoAre signe un contrat de 200 millions de livres sterling avec West Cromwell Road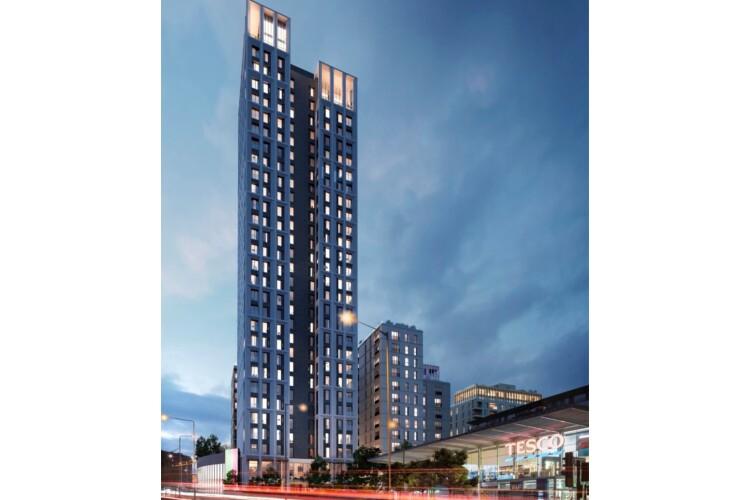 Image- Designed by Corstorphine & Wright, the tallest block will be 33 storeys
Ardmore a signé un contrat de 200 millions de livres sterling pour la construction d'un immeuble de grande hauteur à West Cromwell Road à Londres.
Conçu par Corstorphine & Wright, le bloc le plus haut sera de 33 étages
Le programme résidentiel à usage mixte est un développement en coentreprise par Mark et Seven Capital.
Le contrat d'Ardmore - signé après une longue période de pré-construction - comprend 462 appartements répartis dans sept nouveaux blocs conçus par Corstorphine & Wright.
Il devrait être achevé au quatrième trimestre 2026.
Les blocs de nouvelle construction sont fondés sur un parking à plusieurs étages existant qui restera opérationnel pendant les travaux de renforcement et de modification que la structure nécessite. Une stratégie de phasage complexe a été convenue avec un supermarché voisin.
En plus des nouvelles maisons, le projet de West Cromwell Road offrira des espaces commerciaux et de vente au détail ainsi que des améliorations du domaine public.
Damien Siviter, directeur général de Seven Capital Group, a déclaré : « Arriver à cette étape sur un site aussi complexe que West Cromwell Road est le résultat d'une longue relation de collaboration avec Ardmore, nos voisins et d'autres parties prenantes. Nous sommes impatients de voir le site se présenter et de faire de ces plans passionnants une réalité.
Le directeur général d'Ardmore, Cormac Byrne, a ajouté: «Il ne fait aucun doute qu'il s'agit de l'un des projets les plus difficiles actuellement en construction à Londres et nous avons travaillé en étroite collaboration avec Seven Capital Mark et les parties prenantes voisines pour apporter notre vaste expérience de travail dans et autour des bâtiments occupés existants. et à côté des actifs ferroviaires opérationnels.
NJC.© Info Ardmore directeur général Cormac Byrne
--------------------------------------------------------------------------------------------------------------------

15/03/23-English
ArdmoAre signs £200m West Cromwell Road contract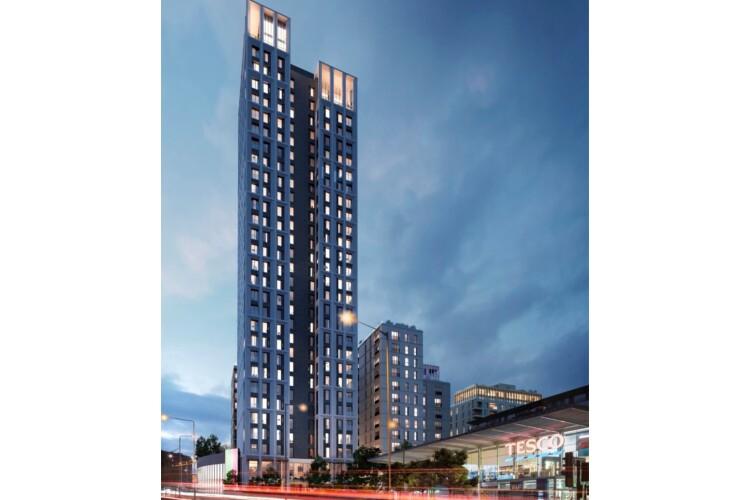 Image- Designed by Corstorphine & Wright, the tallest block will be 33 storeys
Ardmore has signed a £200m contract to build a high-rise development in London's West Cromwell Road.
Designed by Corstorphine & Wright, the tallest block will be 33 stores
The residential led mixed-use scheme is a joint-venture development by Mark and Seven Capital.
Ardmore's contract – signed after an extensive pre-construction period – includes 462 apartments across seven new blocks designed by Corstorphine & Wright.
It is set to be completed in the fourth quarter of 2026.
The new-build blocks are founded on top of an existing multi-storey car park that will remain operational during the strengthening and alteration works that the structure requires. A complex phasing strategy has been agreed with an adjoining supermarket.
In addition to the new homes, the West Cromwell Road scheme will deliver commercial and retail space along with public realm improvements.
Seven Capital Group managing director Damien Siviter said: "Getting to this stage on a site as complex as West Cromwell Road, has been the result of a long and collaborative relationship with Ardmore, our neighbors and other stakeholders. We are looking forward to seeing the site come forward and making these exciting plans a reality."
Ardmore managing director Cormac Byrne added: "There is no doubt this is one of the most challenging projects currently under construction in London and we have worked closely with Seven Capital Mark and neighboring stakeholders to bring our extensive experience of working in and around existing occupied buildings and next to operational rail assets."
NJC.© Info Ardmore managing director Cormac Byrne
--------------------------------------------------------------------------------------------------------------------

15/03/23-NL
ArdmoAre tekent £ 200 miljoen West Cromwell Road-contract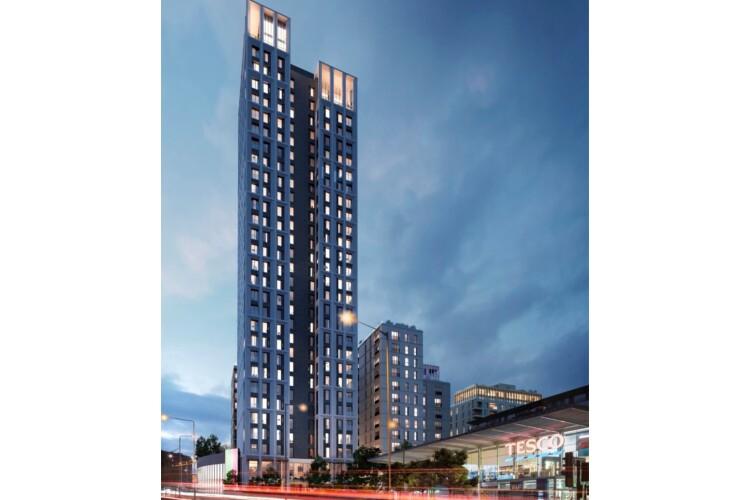 Image- Designed by Corstorphine & Wright, the tallest block will be 33 storeys
Ardmore heeft een contract van £ 200 miljoen getekend voor de bouw van hoogbouw in de Londense West Cromwell Road.
Ontworpen door Corstorphine & Wright, zal het hoogste blok 33 verdiepingen tellen
De door woningen geleide regeling voor gemengd gebruik is een joint venture-ontwikkeling door Mark en Seven Capital.
Het contract van Ardmore – ondertekend na een uitgebreide voorbereidingsperiode – omvat 462 appartementen verdeeld over zeven nieuwe blokken ontworpen door Corstorphine & Wright.
In het vierde kwartaal van 2026 moet het klaar zijn.
De nieuwbouwblokken worden gefundeerd bovenop een bestaande parkeergarage die operationeel blijft tijdens de versterkings- en verbouwingswerken die de structuur vereist. Met een aangrenzende supermarkt is een complexe faseringsstrategie afgesproken.
Naast de nieuwe woningen zal het West Cromwell Road-plan commerciële en winkelruimte opleveren, samen met verbeteringen in het openbare domein.
Damien Siviter, algemeen directeur van Seven Capital Group, zei: "Het bereiken van dit stadium op een site die zo complex is als West Cromwell Road, is het resultaat geweest van een lange samenwerkingsrelatie met Ardmore, onze buren en andere belanghebbenden. We kijken ernaar uit om de site naar voren te zien komen en deze opwindende plannen werkelijkheid te laten worden."
Cormac Byrne, algemeen directeur van Ardmore, voegde eraan toe: "Dit is ongetwijfeld een van de meer uitdagende projecten die momenteel in Londen in aanbouw zijn en we hebben nauw samengewerkt met Seven Capital Mark en naburige belanghebbenden om onze uitgebreide ervaring met werken in en rond bestaande bezette gebouwen in te brengen en naast operationele spoormiddelen."
NJC.© Info Ardmore directeur Cormac Byrne
------------------------------------------------------------------------------------------------------------------