Battery One:BAUMA2022- Universal, vendor-agnostic construction equipment battery
25/10/22-FR-English-NL-footer
Battery One : BAUMA2022 - Batterie universelle pour équipement de construction indépendante du fournisseur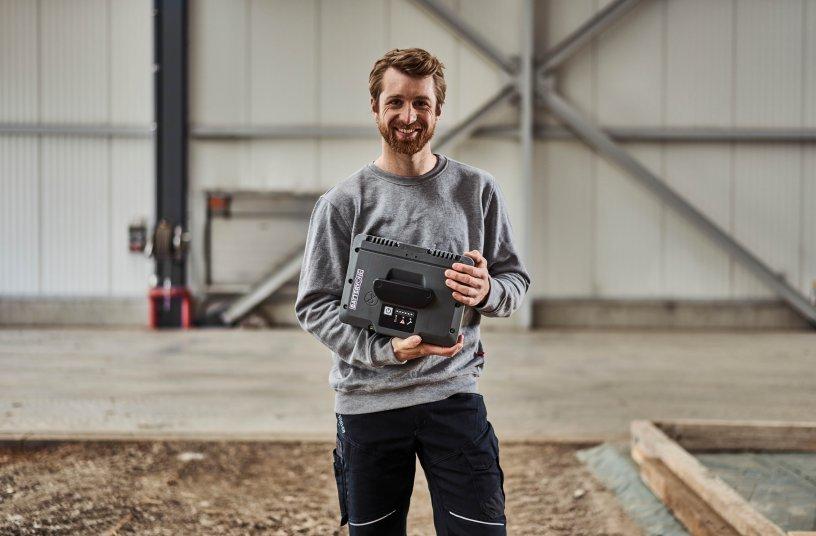 Image-Wacker Neuson SE
Wacker Neuson, BOMAG, Mikasa, Swepac et Enarco proposent désormais des batteries et des chargeurs interchangeables et compatibles entre eux pour les équipements de construction
Les batteries et les chargeurs sont commercialisés sous la marque Battery One
Les clients bénéficient de la compatibilité et de la disponibilité
Les équipements de construction alimentés par batterie deviennent une option de plus en plus attrayante pour les entreprises de construction, en particulier avec les investissements dans une batterie et un chargeur désormais compatibles avec une gamme croissante d'équipements de différents fournisseurs. Wacker Neuson utilise la batterie depuis 2014 et elle fonctionne désormais avec onze produits différents. Depuis 2021, cette batterie éprouvée sur le terrain est également déployée dans les pilonneuses électriques de BOMAG. Et maintenant, Mikasa, Swepac et Enarco ont décidé d'utiliser la même batterie dans leur équipement de compactage. Pour assurer une reconnaissance instantanée parmi les clients et les utilisateurs, ces batteries et chargeurs interopérables sont tous marqués de la marque Battery One.
"La disponibilité d'une batterie interchangeable multi-fournisseurs pour les équipements de construction est essentielle à l'adoption croissante de l'électromobilité sur les chantiers de construction", affirme Stefan Pfetsch, directeur général de Wacker Neuson Produktion GmbH & Co. KG. « La compatibilité offre d'énormes avantages aux clients. Nous constatons que la demande d'équipements fonctionnant sur batterie ne cesse de croître. Avec Battery One, nous permettons aux clients de passer plus facilement à l'électricité, en particulier de passer de produits qui étaient auparavant alimentés par des technologies d'entraînement conventionnelles.
« La compatibilité de Battery One entre différentes marques et produits augmentera encore la pénétration des équipements électriques et la durabilité de la gestion du cycle de vie des batteries sur les chantiers de construction », déclare Ralf Junker, président de BOMAG GmbH. "Avec nos clients, nous contribuons à rendre les chantiers de construction du monde entier plus respectueux de l'environnement."
Hironari Kyoya, président de Mikasa Sangyo Co., Ltd, ajoute : « Une batterie puissante et interchangeable résout un certain nombre de défis sur le chantier, tels que la nécessité de prolonger l'autonomie de la batterie, d'accélérer les temps de charge et de réduire les coûts d'équipement et d'infrastructure. Tout cela s'ajoute à une plus grande commodité pour nos clients.
Les produits interopérables de Wacker Neuson sont déjà identifiés par la marque Battery One. Bientôt, BOMAG, Mikasa, Swepac et Enarco ajouteront également le logo Battery One à leurs batteries compatibles. Ces fabricants devraient présenter leurs nouveaux produits de marque lors du prochain salon Bauma.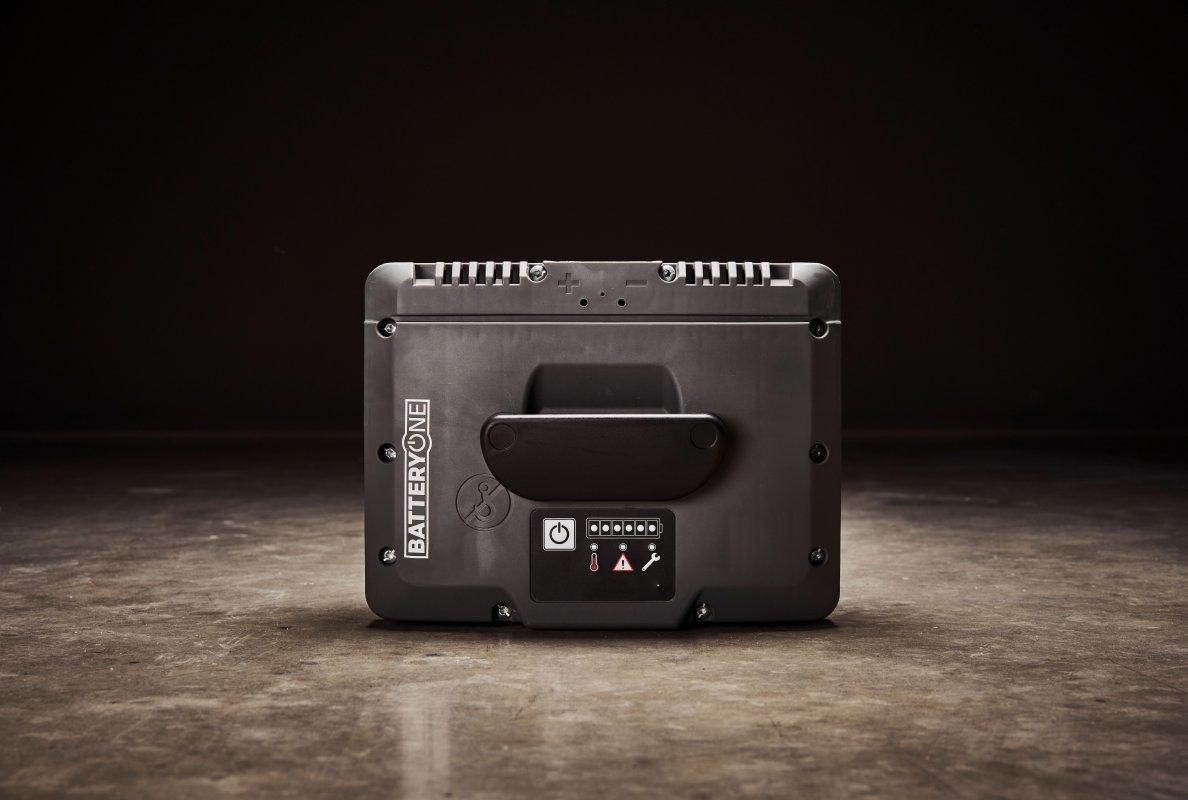 Wacker Neuson SE
La technologie de batterie d'avenir est un moteur clé pour le développement et l'incitation de produits durables qui résonneront fortement auprès des clients. S'appuyant sur les récentes expériences positives avec Battery One, Wacker Neuson a donc l'intention de collaborer avec les fabricants susmentionnés pour établir une norme ouverte pour les batteries d'équipements de construction. Pour discuter de l'éventualité d'une norme de batterie, les éditeurs engageront des négociations pour établir la nature exacte et le calendrier de mise en œuvre de ce concept tout en respectant notamment les exigences antitrust. Cette collaboration est inspirée par l'idée que les clients bénéficieraient d'économies de coûts lorsqu'ils investissent dans des produits alimentés par batterie, créant ainsi une forte dynamique pour l'adoption plus large d'équipements zéro émission sur les chantiers de construction. L'établissement d'une telle norme simplifierait également les flux de travail et la logistique des chantiers de construction en éliminant le besoin de gérer différents systèmes de batterie et de charge. L'objectif est de mettre le système de batterie à la disposition d'autres fabricants du secteur de la construction.
NJC.© Info Wacker Neuson SE
----------------------------------------------------------------------------------------------------------------
25/10/22-English
Battery One:BAUMA2022- Universal, vendor-agnostic construction equipment battery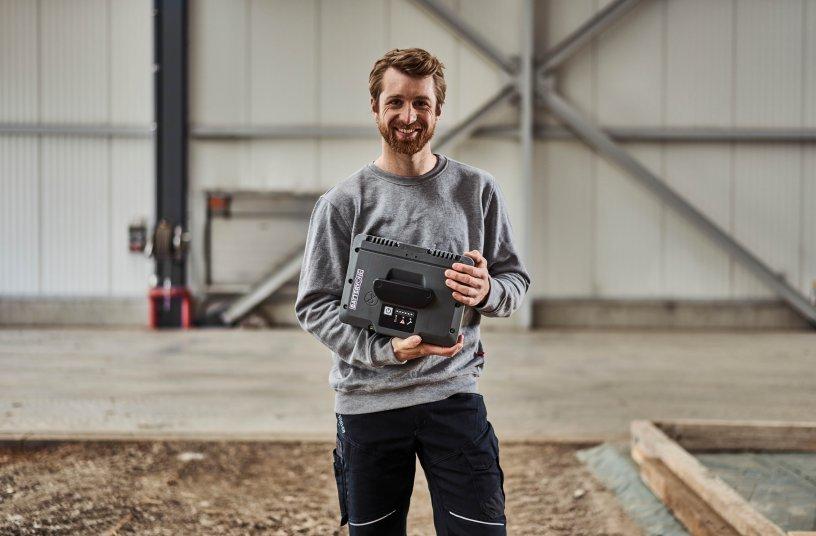 Wacker Neuson SE
Wacker Neuson, BOMAG, Mikasa, Swepac and Enarco now offering mutually compatible, interchangeable batteries and chargers for construction equipment
Batteries and chargers are being marketed under the Battery One brand
Customers benefit from compatibility and availability
Battery-powered construction equipment is becoming an increasingly attractive option for construction companies, especially with investments in a battery and charger now being compatible with a growing range of equipment from different vendors. Wacker Neuson has been using the battery since 2014 and it now works with eleven different products. Since 2021, this field-proven battery is also being deployed in BOMAG's electrically powered rammers. And now Mikasa, Swepac and Enarco have decided to use the same battery in their compaction equipment. To ensure instant recognizability among customers and users, these interoperable batteries and chargers are all marked with the Battery One branding.
"The availability of a multi-vendor interchangeable battery for construction equipment is key to the growing adoption of electromobility on building sites," maintains Stefan Pfetsch, Managing Director of Wacker Neuson Produktion GmbH & Co. KG. "Compatibility provides huge benefits for the customers. We see demand for battery-operated equipment growing all the time. With Battery One, we make it easier for customers to go electric – in particular to switch from products that were previously powered by conventional drive technologies."
"Battery One's compatibility across different brands and products will further increase the penetration of electric equipment and the sustainability of battery lifecycle management on construction sites," says Ralf Junker, President of BOMAG GmbH. "Together with our customers, we are helping to make construction sites around the world more environmentally friendly."
Hironari Kyoya, President of Mikasa Sangyo Co.,Ltd, adds: "A powerful and interchangeable battery solves a number of challenges on the building site, such as the need to extend battery runtimes, accelerate charging times and lower equipment and infrastructure costs. All of this adds up to greater convenience for our customers."
Wacker Neuson's interoperable products are already identified with the Battery One branding. Soon, BOMAG, Mikasa, Swepac and Enarco will also be adding the Battery One logo to their compatible batteries. These manufacturers are set to present their newly branded products at the upcoming Bauma trade show.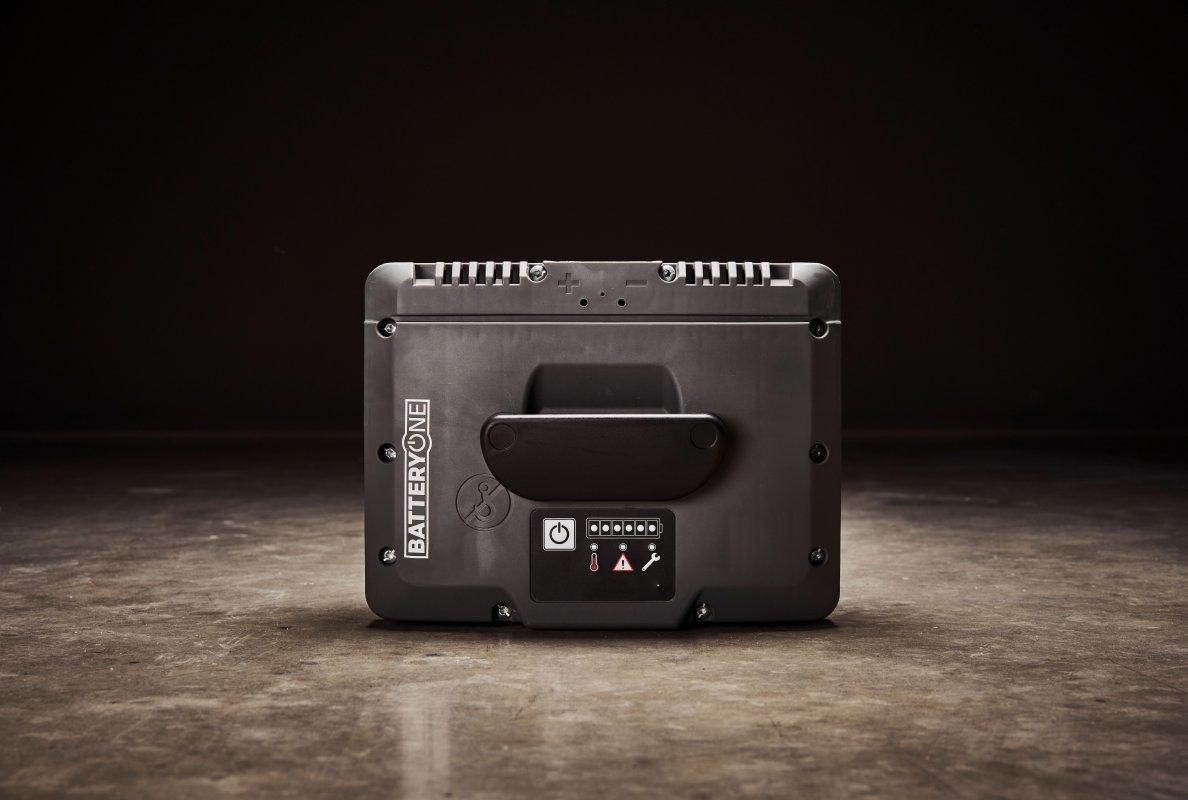 Wacker Neuson SE
Future-fit battery technology is a key driver for the development and incentivization of sustainable products that will resonate strongly with customers. Building on recent positive experiences with Battery One, Wacker Neuson thus intends to collaborate with the above-mentioned manufacturers to establish an open standard for construction equipment batteries. To discuss the possibility of a battery standard, the vendors will engage in negotiations to establish the exact nature and implementation timeline for this concept while respecting antitrust requirements in particular. This collaboration is inspired by the idea that customers would benefit from cost savings when they invest in battery-powered products, creating strong momentum for the wider uptake of zero emission equipment on construction sites. The establishment of such a standard would also simplify construction site workflows and logistics by eliminating the need to manage different battery and charging systems. The aim is to make the battery system available to further manufacturers in the construction sector.
NJC.© Info Wacker Neuson SE
-------------------------------------------------------------------------------------------------------------------
25/10/22-NL
Battery One: BAUMA2022- Universele, leverancieronafhankelijke accu voor bouwmachines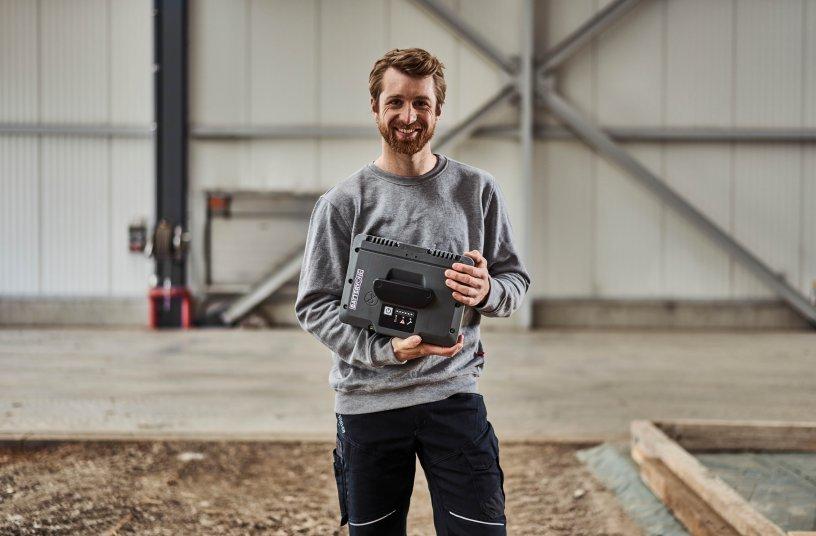 Wacker Neuson SE
Wacker Neuson, BOMAG, Mikasa, Swepac en Enarco bieden nu onderling compatibele, verwisselbare batterijen en opladers voor bouwmachines
Batterijen en opladers worden op de markt gebracht onder het merk Battery One
Klanten profiteren van compatibiliteit en beschikbaarheid
Bouwmachines op batterijen worden een steeds aantrekkelijkere optie voor bouwbedrijven, vooral nu investeringen in een batterij en oplader compatibel zijn met een groeiend assortiment materieel van verschillende leveranciers. Wacker Neuson gebruikt de batterij sinds 2014 en werkt nu met elf verschillende producten. Sinds 2021 wordt deze in de praktijk bewezen accu ook ingezet in de elektrisch aangedreven trilstampers van BOMAG. En nu hebben Mikasa, Swepac en Enarco besloten om dezelfde batterij te gebruiken in hun verdichtingsapparatuur. Om onmiddellijke herkenbaarheid bij klanten en gebruikers te garanderen, zijn deze interoperabele batterijen en opladers allemaal gemarkeerd met de Battery One-branding.
"De beschikbaarheid van een verwisselbare batterij van meerdere leveranciers voor bouwmachines is de sleutel tot de toenemende acceptatie van elektromobiliteit op bouwplaatsen", zegt Stefan Pfetsch, algemeen directeur van Wacker Neuson Produktion GmbH & Co. KG. "Compatibiliteit biedt enorme voordelen voor de klanten. We zien de vraag naar op batterijen werkende apparatuur voortdurend groeien. Met Battery One maken we het voor klanten gemakkelijker om elektrisch te gaan – met name om over te stappen van producten die voorheen werden aangedreven door conventionele aandrijftechnologieën."
"De compatibiliteit van Battery One met verschillende merken en producten zal de penetratie van elektrische apparatuur en de duurzaamheid van het beheer van de levenscyclus van batterijen op bouwplaatsen verder vergroten", zegt Ralf Junker, president van BOMAG GmbH. "Samen met onze klanten helpen we bouwplaatsen over de hele wereld milieuvriendelijker te maken."
Hironari Kyoya, President van Mikasa Sangyo Co., Ltd, voegt toe: "Een krachtige en verwisselbare batterij lost een aantal uitdagingen op de bouwplaats op, zoals de noodzaak om de batterijduur te verlengen, de oplaadtijden te versnellen en de apparatuur- en infrastructuurkosten te verlagen. Dit alles draagt ​​bij aan meer gemak voor onze klanten."
De interoperabele producten van Wacker Neuson zijn al geïdentificeerd met de Battery One-branding. Binnenkort voegen BOMAG, Mikasa, Swepac en Enarco ook het Battery One-logo toe aan hun compatibele batterijen. Deze fabrikanten zullen hun nieuwe merkproducten presenteren op de komende Bauma-beurs.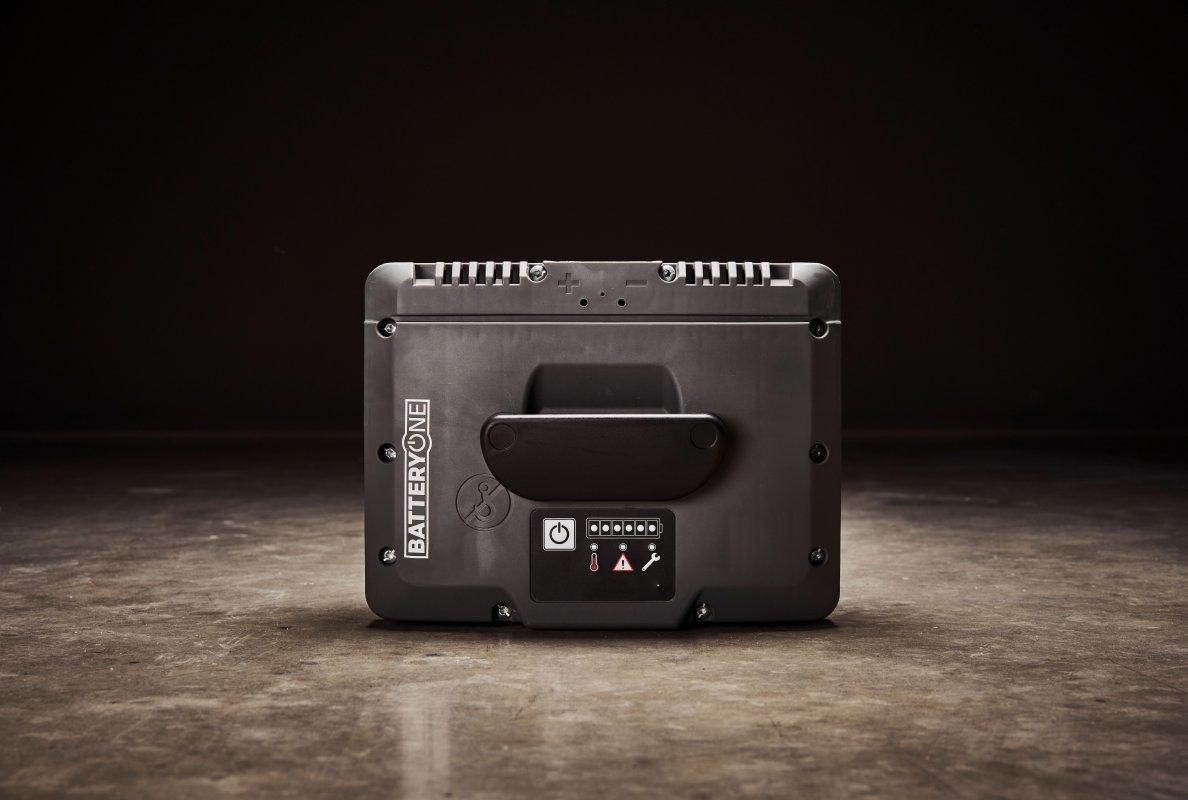 Wacker Neuson SE
Future-fit batterijtechnologie is een belangrijke drijfveer voor de ontwikkeling en stimulering van duurzame producten die sterk zullen aanslaan bij klanten. Voortbouwend op recente positieve ervaringen met Battery One, is Wacker Neuson daarom van plan samen te werken met de bovengenoemde fabrikanten om een ​​open standaard voor accu's voor bouwmachines vast te stellen. Om de mogelijkheid van een batterijstandaard te bespreken, zullen de leveranciers onderhandelingen aangaan om de exacte aard en implementatietijdlijn voor dit concept vast te stellen, met inachtneming van in het bijzonder de antitrustvereisten. Deze samenwerking is geïnspireerd op het idee dat klanten zouden profiteren van kostenbesparingen wanneer ze investeren in batterijgevoede producten, waardoor een sterk momentum ontstaat voor de bredere acceptatie van emissievrije apparatuur op bouwplaatsen. De vaststelling van een dergelijke norm zou ook de workflows en logistiek op de bouwplaats vereenvoudigen door de noodzaak om verschillende batterij- en laadsystemen te beheren te elimineren. Het doel is om het batterijsysteem beschikbaar te maken voor andere fabrikanten in de bouwsector.
NJC.© Info Wacker Neuson SE
--------------------------------------------------------------------------------------------------------------------