Bechtel on board for Queensland's Big-T hydro scheme
11/08/22-FR-English-NL-footer
Bechtel à bord pour le projet hydroélectrique Big-T du Queensland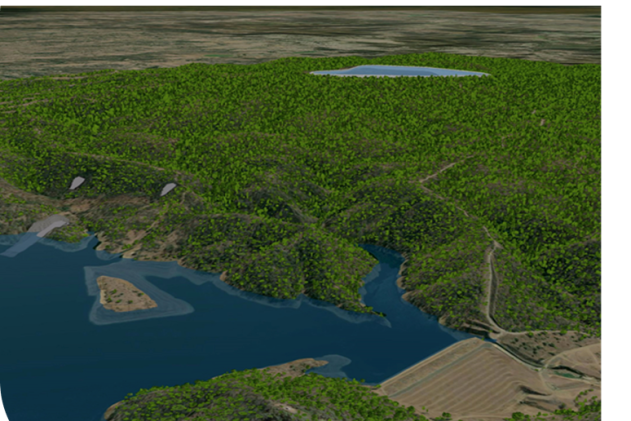 Image-Artist's impression of Lake Cressbrook hydro plant
Bechtel a remporté un contrat pour le développement de la conception et l'approvisionnement d'un nouveau système hydroélectrique de pompage-turbinage dans le sud-est du Queensland, en Australie.
Le projet, appelé Big-T, est conçu comme une extension du réseau électrique national en produisant et en stockant de l'électricité. Le client est BE Power et GE Renewable Energy, une division de General Electric.
BigT consistera en une installation de stockage d'énergie hydraulique par pompage (400 MW/10 heures) et une installation de stockage d'énergie par batterie (200 MW/1 heure) au lac Cressbrook. Il produira suffisamment d'électricité pour alimenter 288 000 foyers en énergie renouvelable.
Une fois opérationnel, Big-T devrait permettre de réaliser d'importantes économies sur les coûts d'électricité et d'améliorer la fiabilité de l'approvisionnement des consommateurs.
La centrale soutiendra la transition de la charge de base d'électricité de l'Australie loin de ses centrales électriques au charbon vieillissantes et contribuera à l'objectif du gouvernement du Queensland de produire 50 % d'énergie renouvelable d'ici 2030.
Bechtel fournira un soutien au développement du projet dans le cadre d'un accord de service qui comprendra l'avancement de la conception, la facilitation des premières économies de coûts et de la capacité de construction des entrepreneurs et des conseils sur la meilleure façon de structurer les contrats de base. Il initiera également l'engagement de la chaîne d'approvisionnement en vue de maximiser le contenu local et la participation autochtone.
"Nous sommes ravis d'avoir retenu les services de Bechtel", a déclaré Scott Walkem, directeur général de BE Power. « Bechtel possède une expertise considérable dans la fourniture d'infrastructures électriques, y compris l'hydroélectricité. De plus, Bechtel et GE travaillent depuis longtemps en collaboration pour réaliser des projets énergétiques. »
La contribution initiale de Bechtel contribuera à éclairer l'étude de faisabilité de Big-T, la décision finale d'investissement étant prévue pour la fin de 2023. Si elle est atteinte, Bechtel passera ensuite à l'ingénierie, à l'approvisionnement et à la construction du projet.
NJC.© Info BECHTEL
-------------------------------------------------------------------------------------------------------------------
11/08/22-English
Bechtel on board for Queensland's Big-T hydro scheme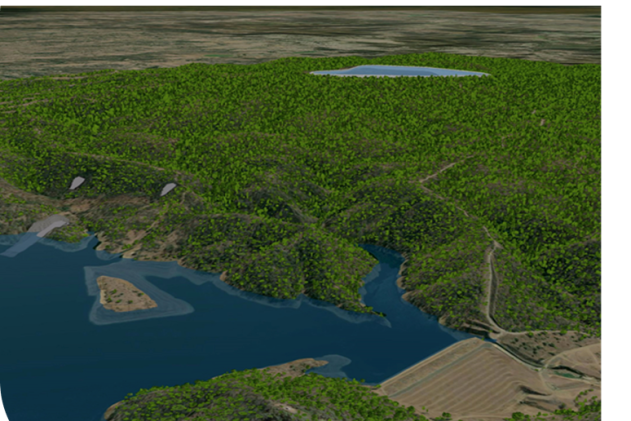 Image-Artist's impression of Lake Cressbrook hydro plant
Bechtel has won a contract for design development and procurement for a new pumped storage hydro scheme in south-east Queensland, Australia.
The project, called Big-T, is intended as an extension to the national power grid by both producing and storing electricity. The client is BE Power and GE Renewable Energy, a division of General Electric.
BigT will consist of a pumped hydro energy storage facility (400MW/10 hours) and a battery energy storage facility (200MW/1 hour) at Lake Cressbrook. It will generate enough power to supply 288,000 homes with renewable energy.
Once operational, Big-T is expected to deliver significant savings in electricity costs and improve the reliability of supply to consumers.
The plant will support the transition of Australia's baseload of electricity away from its aging coal generation power plants and it will contribute to the Queensland government's target of 50% renewable energy generation by 2030.
Bechtel will provide support to the project development under a service agreement that will include advancing the design, facilitating early contractor cost savings and buildability and advising how to best structure core contracts. It will also initiate supply chain engagement with a view to maximising local content and indigenous participation.
"We are pleased to secure the services of Bechtel," said Scott Walkem, BE Power's managing director. "Bechtel has significant expertise in the delivery of power infrastructure including hydropower. Further, Bechtel and GE have a long history of working collaboratively to deliver energy projects."
Bechtel's initial contribution will help inform Big-T's feasibility study, with the final investment decision scheduled for late 2023. If achieved, Bechtel will then go on to engineer, procure and build the project.
NJC.© Info BECHTEL
-------------------------------------------------------------------------------------------------------------------
11/08/22-NL
Bechtel aan boord voor Big-T waterkrachtcentrale in Queensland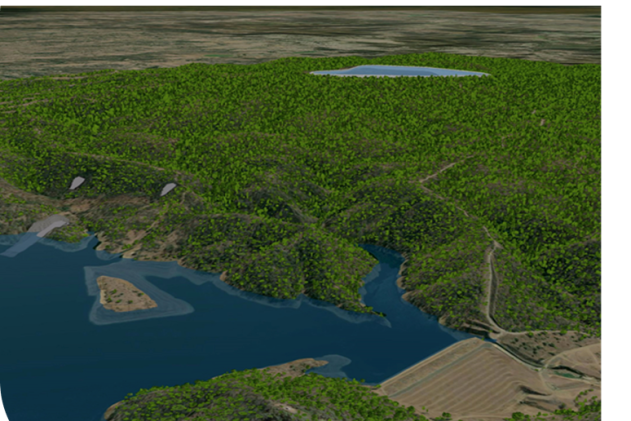 Image-Artist's impression of Lake Cressbrook hydro plant
Bechtel heeft een contract gewonnen voor ontwerpontwikkeling en inkoop voor een nieuw waterkrachtcentrale met pompopslag in het zuidoosten van Queensland, Australië.
Het project, Big-T genaamd, is bedoeld als uitbreiding van het landelijke elektriciteitsnet door zowel de productie als de opslag van elektriciteit. De opdrachtgever is BE Power en GE Renewable Energy, een divisie van General Electric.
BigT zal bestaan ​​uit een gepompte hydro-energieopslagfaciliteit (400MW/10 uur) en een batterij-energieopslagfaciliteit (200MW/1 uur) bij Lake Cressbrook. Het zal genoeg stroom opwekken om 288.000 huishoudens van duurzame energie te voorzien.
Eenmaal operationeel, zal Big-T naar verwachting aanzienlijke besparingen op elektriciteitskosten opleveren en de betrouwbaarheid van de levering aan consumenten verbeteren.
De fabriek zal de overgang van de Australische basislast van elektriciteit uit de verouderde kolencentrales ondersteunen en zal bijdragen aan de doelstelling van de regering van Queensland van 50% opwekking van hernieuwbare energie tegen 2030.
Bechtel zal ondersteuning bieden bij de projectontwikkeling in het kader van een serviceovereenkomst, waaronder het bevorderen van het ontwerp, het faciliteren van vroege kostenbesparingen en bouwbaarheid van de aannemer en het adviseren over de beste structuur van kerncontracten. Het zal ook de betrokkenheid bij de toeleveringsketen initiëren met het oog op het maximaliseren van lokale inhoud en inheemse participatie.
"We zijn verheugd om de diensten van Bechtel veilig te stellen", zegt Scott Walkem, algemeen directeur van BE Power. "Bechtel heeft aanzienlijke expertise in de levering van energie-infrastructuur, inclusief waterkracht. Verder hebben Bechtel en GE een lange geschiedenis van samenwerking om energieprojecten te realiseren."
De eerste bijdrage van Bechtel zal helpen bij het informeren van de haalbaarheidsstudie van Big-T, met de definitieve investeringsbeslissing gepland voor eind 2023. Als dit wordt bereikt, zal Bechtel doorgaan met het engineeren, aanschaffen en bouwen van het project.
NJC.© Info BECHTEL
--------------------------------------------------------------------------------------------------------------------
Date de dernière mise à jour : 10/08/2022