BELGIUM-CECE High-Level Groups met in Brussels
11/10/22-FR-English-NL-footer
BELGIQUE-Les groupes de haut niveau CECE se sont réunis à Bruxelles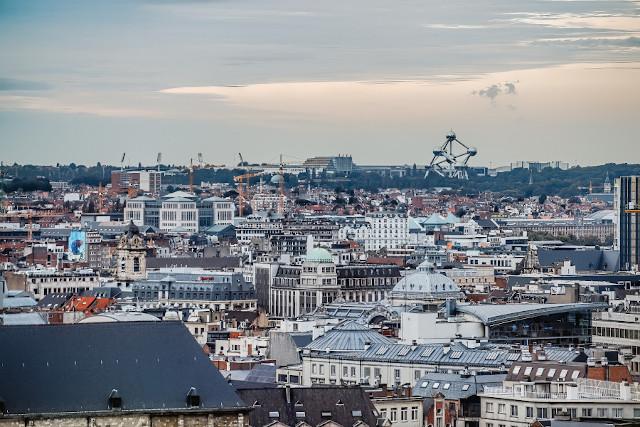 Image-NJC Brussels
Après deux ans de réunions virtuelles, la semaine dernière, les groupes de haut niveau du CECE se sont réunis pour la première fois à Bruxelles. Les Groupes de Haut Niveau du CECE se réunissent tous les six mois et ont pour rôle de conseiller sur le positionnement stratégique et de fixer les priorités sectorielles sur les sujets techniques et environnementaux.
Le 26 septembre, le groupe de haut niveau sur le CO2 (HLCO2) a échangé avec l'Association des constructeurs européens d'automobiles (ACEA) sur l'impact du paquet fit for 55 sur le secteur des poids lourds et avec l'Association européenne du machinisme agricole (CEMA ) sur les activités en cours concernant les émissions de gaz à effet de serre pour les deux associations. Le groupe de haut niveau du CECE sur le CO2 a également été informé des travaux en cours sur les carburants alternatifs et l'électrification.
Cette réunion a été suivie par la réunion du Groupe consultatif de politique technique de haut niveau (HLTPAG), qui s'est tenue le 27 septembre. Le HLTPAG a fourni des commentaires au secrétariat du CECE sur les différents projets et événements du CECE en cours, y compris la réunion de signatures pour l'année prochaine, le Congrès du CECE. Le HLTPAG a également reçu le rapport régulier du travail technique du CECE du président de la commission technique du CECE et a eu un échange détaillé sur l'effet de la proposition de loi européenne sur les données pour le secteur des machines de construction.
Enfin, Malte Lohan, directeur général d'Orgalim, a participé à la réunion HLTPAG pour discuter avec les membres de la relocalisation européenne et de l'autonomie stratégique. Malte Lohan a soutenu le débat avec un aperçu complet des principaux objectifs européens et des propositions législatives susceptibles d'avoir un impact potentiel profond sur l'industrie manufacturière européenne.
Les deux groupes se réuniront en mars 2023.
NJC.© Info CECE - Comité Européen des Matériels de Construction
--------------------------------------------------------------------------------------------------------------------
11/10/22-English
BELGIUM-CECE High-Level Groups met in Brussels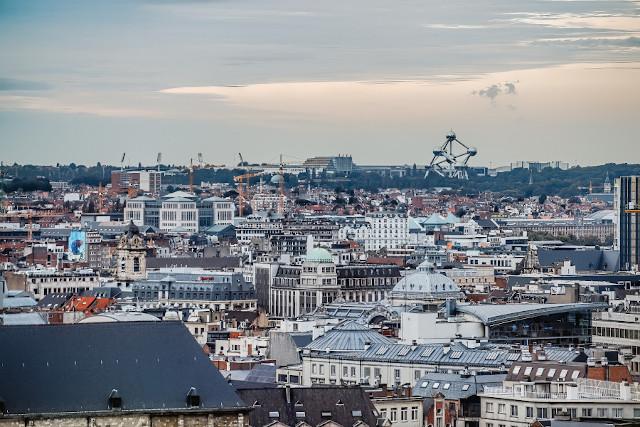 Image-NJC Brussels
After two years of virtual meetings, last week the CECE High-Level Groups met for the first time in Brussels. The CECE High-level Groups get together every six months, and their role is to advise on strategic positioning and set sector priorities on technical and environmental subjects.
On 26th September, the High-Level Group on CO2 (HLCO2) exchanged with the European Automobile Manufacturers' Association (ACEA) on the impact of the fit for 55 package on the heavy-duty vehicles sector and with the European Agricultural Machinery Association (CEMA) on the ongoing activities on greenhouse gas emissions for both associations. The CECE High-Level Group on CO2 was also reported on the work in progress for alternative fuels and electrification.
This meeting was followed by the High-Level Technical Policy Advisory Group (HLTPAG) meeting, which took place on 27th September. The HLTPAG provided feedback to the CECE secretariat on the different running CECE projects and events, including the signature gathering for next year, the CECE Congress. The HLTPAG also received the regular report of CECE's technical work from the Chair of the CECE Technical Commission and had a detailed exchange on the effect of the European Data Act proposal for the construction machinery sector.
Finally, Malte Lohan, Director General of Orgalim, participated in the HLTPAG meeting to discuss with members on the European re-shoring & strategic autonomy. Malte Lohan supported the debate with a comprehensive overview of the main European objectives and legislative proposals that could have a deep potential impact on European manufacturing.
Both groups will meet in March 2023.
NJC.© Info CECE - Committee for European Construction Equipment
---------------------------------------------------------------------------------------------------------------
11/10/22-NL
BELGIE-CECE Groepen op hoog niveau kwamen bijeen in Brussel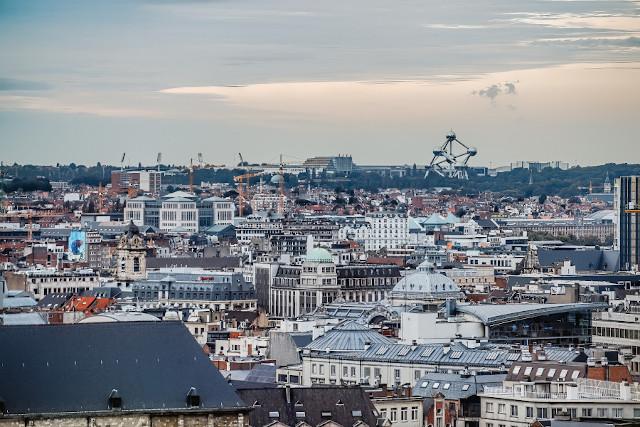 Image- NJC Brussels
Na twee jaar virtuele ontmoetingen kwamen de CECE High-Level Groups vorige week voor het eerst in Brussel bijeen. De CECE-groepen op hoog niveau komen om de zes maanden bij elkaar en hun rol is om te adviseren over strategische positionering en om sectorprioriteiten vast te stellen op technisch en milieugebied.
Op 26 september wisselde de High-Level Group on CO2 (HLCO2) met de European Automobile Manufacturers' Association (ACEA) uit over de impact van het fit for 55-pakket op de sector zware bedrijfsvoertuigen en met de European Agricultural Machinery Association (CEMA). ) over de lopende activiteiten op het gebied van broeikasgasemissies voor beide verenigingen. De CECE High-Level Group on CO2 werd ook gerapporteerd over het werk in uitvoering voor alternatieve brandstoffen en elektrificatie.
Deze bijeenkomst werd gevolgd door de bijeenkomst van de High-Level Technical Policy Advisory Group (HLTPAG), die op 27 september plaatsvond. De HLTPAG gaf feedback aan het CECE-secretariaat over de verschillende lopende CECE-projecten en evenementen, waaronder de handtekeningenbijeenkomst voor volgend jaar, het CECE-congres. De HLTPAG ontving ook het periodieke rapport van de technische werkzaamheden van CECE van de voorzitter van de technische commissie van CECE en had een gedetailleerde uitwisseling over het effect van het voorstel voor de Europese datawet voor de bouwmachinesector.
Ten slotte nam Malte Lohan, directeur-generaal van Orgalim, deel aan de HLTPAG-vergadering om met leden te discussiëren over de Europese herbevoorrading en strategische autonomie. Malte Lohan ondersteunde het debat met een uitgebreid overzicht van de belangrijkste Europese doelstellingen en wetgevingsvoorstellen die een grote potentiële impact op de Europese productie zouden kunnen hebben.
Beide groepen ontmoeten elkaar in maart 2023.
NJC.© Info CECE - Comité voor Europees bouwmaterieel
-------------------------------------------------------------------------------------------------------------------