Belgium-MATEXPO-40 ÉDITIONS: 1946-2023
02/12/22-FR-English-NL-footer
Belgium-MATEXPO-40 ÉDITIONS : 1946-2023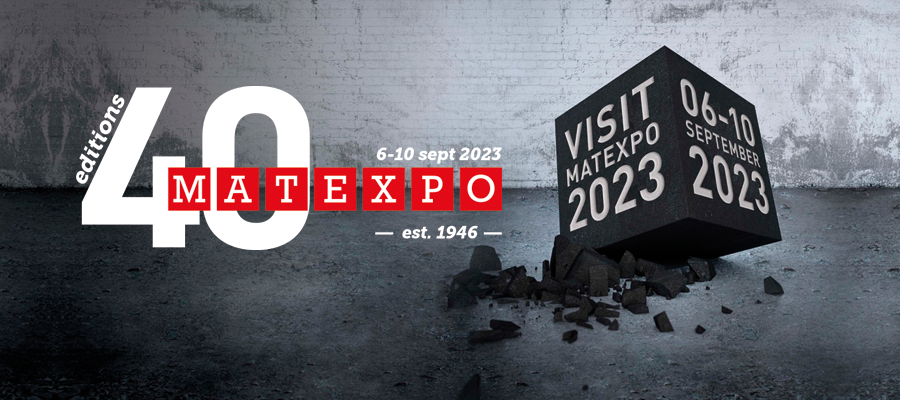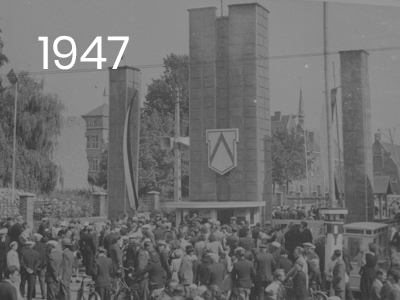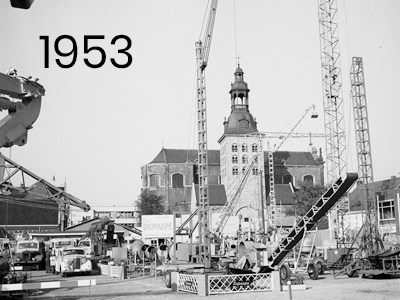 MATEXPO, le salon professionnel des équipements de construction, aura lieu l'année prochaine du 6 au 10 septembre à Kortrijk Xpo. Nous en ferons une véritable édition de fête, car MATEXPO célébrera alors sa 40ème édition. Cet anniversaire ne doit pas passer inaperçu, et nous nous occupons déjà des préparatifs de cette édition spéciale.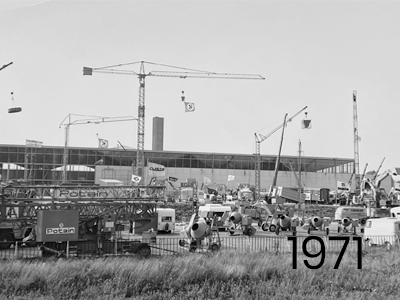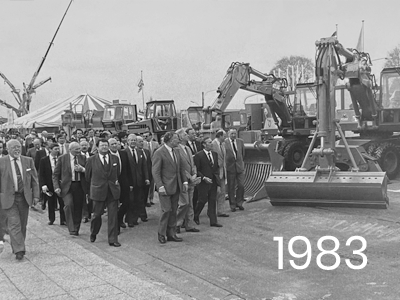 Ainsi, l'inauguration officielle sera l'occasion d'évoquer les éditions passées, mais aussi l'avenir de ce secteur fascinant. En outre, avant et pendant MATEXPO, nous tiendrons diverses activités au cours contenus nous reviendrons sur ces 40 éditions. Au sein du salon, nous voulons créer un parcours de machines anciennes. Nous avons déjà reçu de nombreuses candidatures intéressantes. De plus amples informations suivront.
MATEXPO FLASHBACK
MATEXPO, qui a vu le jour à Harelbeke en 1946, se déroule depuis 1969 à Kortrijk Xpo. Dans nos prochains bulletins d'information, nous vous ferons voyager dans le temps à travers un certain nombre de photos.
NJC.© Info MATEXPO https://www.matexpo.com/fr/contact
-------------------------------------------------------------------------------------------------------------------------
02/12/22-English
Belgium-MATEXPO-40 EDITIONS: 1946-2023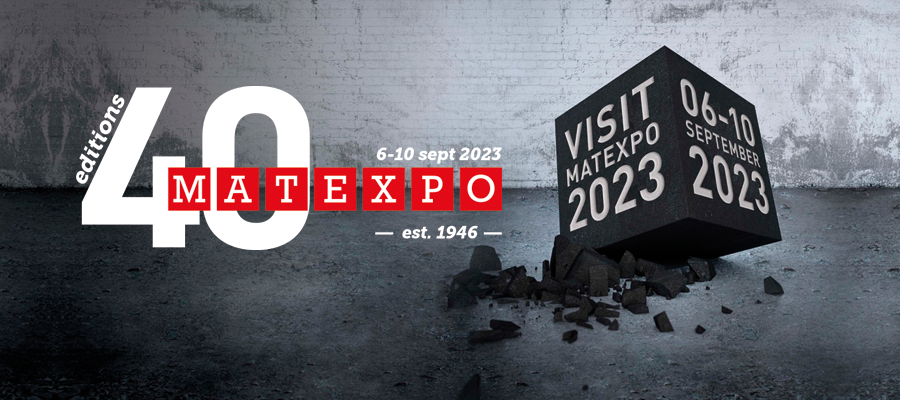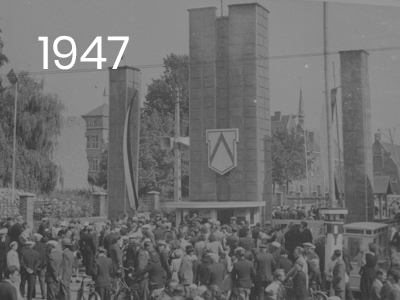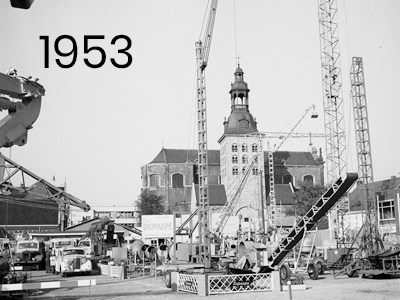 MATEXPO, the trade fair for construction equipment, will take place next year from September 6 to 10 at Kortrijk Xpo. We will make it a real party edition, because MATEXPO will then celebrate its 40th edition. This anniversary should not go unnoticed, and we are already actively preparing for this special edition.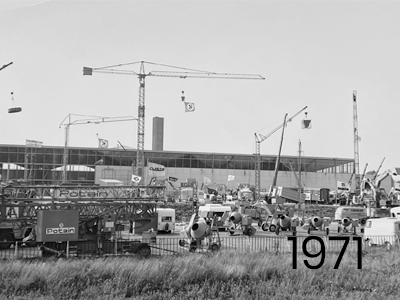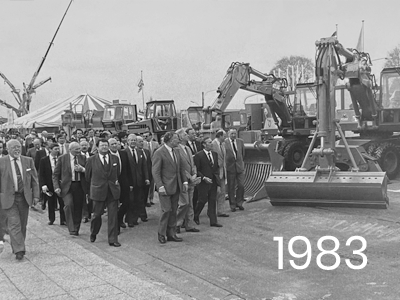 Thus, the official inauguration will be an opportunity to discuss past editions, but also the future of this fascinating sector. In addition, before and during MATEXPO, we will hold various activities during which we will look back on these 40 editions. Within the show, we want to create a route of old machines. We have already received many interesting applications. More information will follow.
MATEXPO FLASHBACK
MATEXPO, which was born in Harelbeke in 1946, has been taking place since 1969 in Kortrijk Xpo. In our next newsletters, we will take you back in time through a number of photos.
NJC.© Info MATEXPO https://www.matexpo.com/fr/contact
--------------------------------------------------------------------------------------------------------------
02/12/22-NL
Belgium-MATEXPO-40 EDITIES: 1946-2023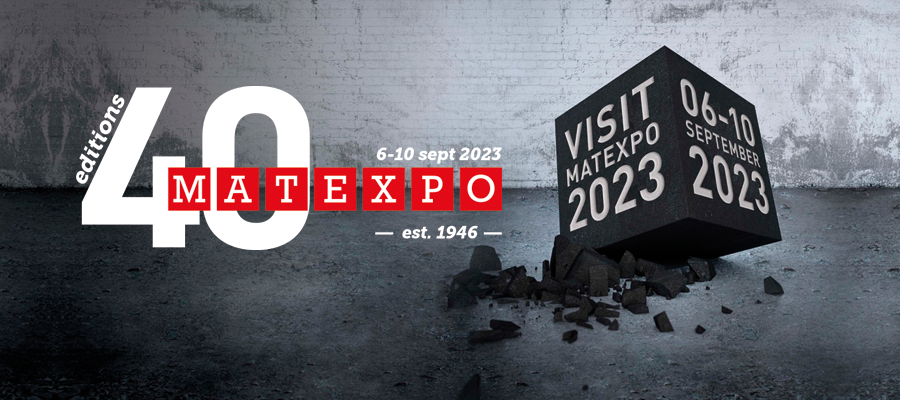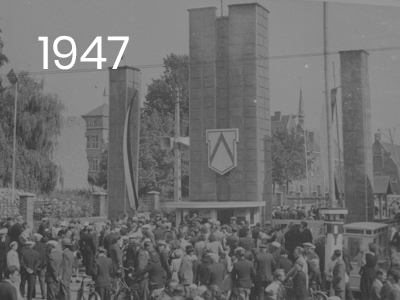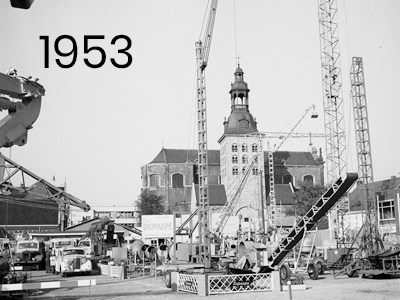 MATEXPO, de vakbeurs voor bouwmachines, vindt volgend jaar plaats van 6 tot 10 september in Kortrijk Xpo. We gaan er een echte feesteditie van maken, want dan viert MATEXPO zijn 40e editie. Dit jubileum mag niet onopgemerkt voorbij gaan en we zijn al actief bezig met de voorbereidingen voor deze speciale editie.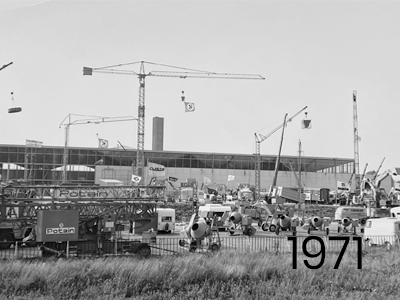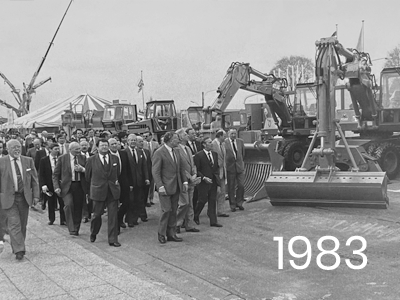 De officiële inhuldiging is dus een gelegenheid om voorbije edities te bespreken, maar ook de toekomst van deze fascinerende sector. Daarnaast zullen we voor en tijdens MATEXPO diverse activiteiten houden waarbij we terugblikken op deze 40 edities. Binnen de show willen we een route maken van oude machines. We hebben al veel interessante aanmeldingen ontvangen. Meer informatie volgt.
MATEXPO-FLASHBACK
MATEXPO, geboren in Harelbeke in 1946, vindt sinds 1969 plaats in Kortrijk Xpo. In onze volgende nieuwsbrieven nemen we u middels een aantal foto's mee terug in de tijd.
NJC.© Info MATEXPO https://www.matexpo.com/fr/contact
----------------------------------------------------------------------------------------------------------------
Date de dernière mise à jour : 01/12/2022