Belgium-Volvo Trucks opens battery plant in Belgium
19/05/22-FR-English-NL-footer
Volvo Trucks ouvre une usine de batteries en Belgique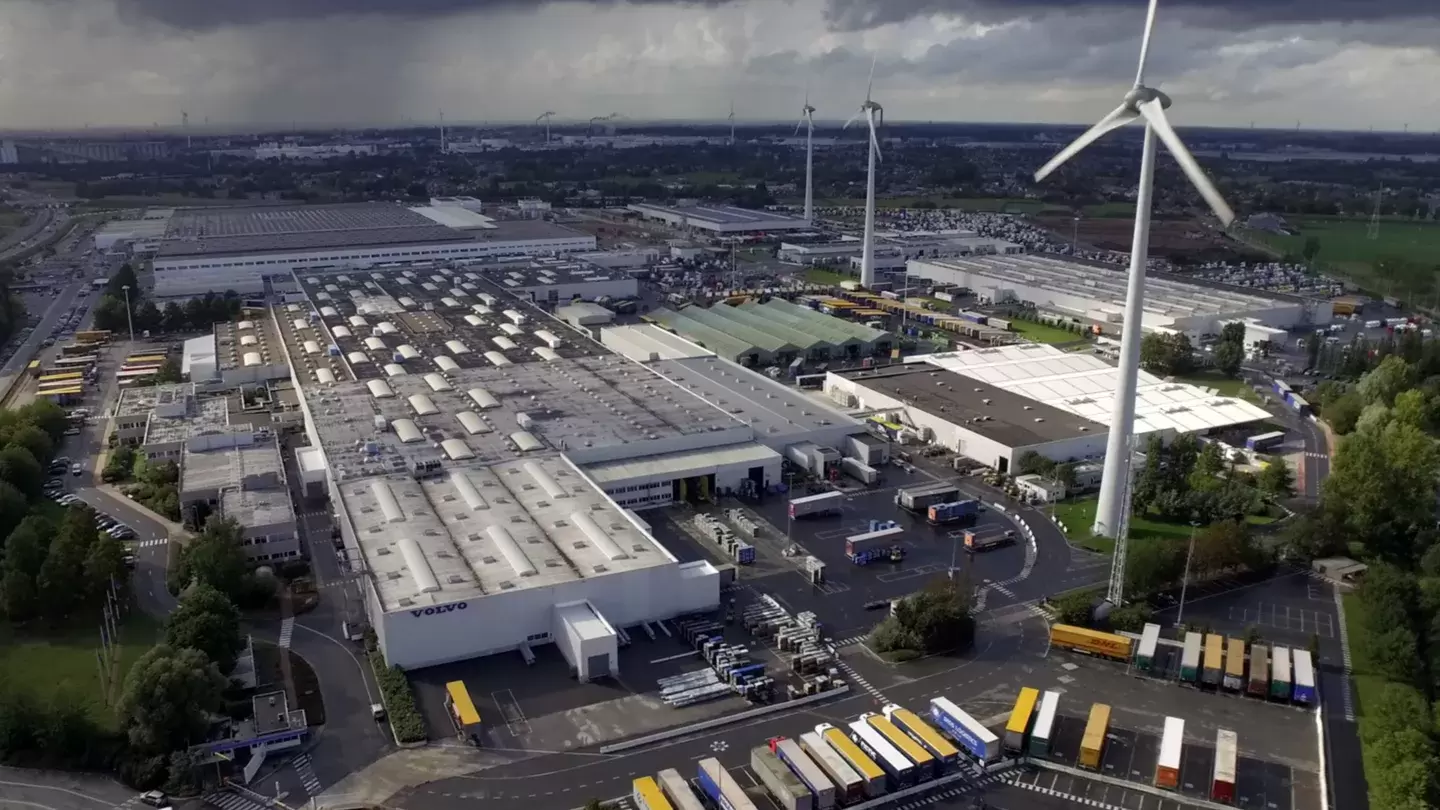 Volvo Trucks ouvre sa toute première usine d'assemblage de batteries. Située à Gand, en Belgique, l'usine fournira des batteries prêtes à installer pour les poids lourds entièrement électriques de Volvo Trucks.
La première usine d'assemblage de batteries de Volvo Trucks en Belgique fournira des batteries sur mesure pour les poids lourds électriques de l'entreprise.
« Cet investissement montre notre ferme engagement à électrifier le transport par camion. D'ici 2030, au moins 50 % de tous les camions que nous vendons dans le monde seront électriques et d'ici 2040, nous serons une entreprise neutre en carbone », a déclaré Roger Alm, président de Volvo Trucks.

Dans la nouvelle usine de batteries, les cellules et modules de Samsung SDI seront assemblés en packs de batteries conçus sur mesure pour la gamme électrique de poids lourds de Volvo Trucks : Volvo FH, Volvo FM et Volvo FMX. La production en série démarre au troisième trimestre de cette année.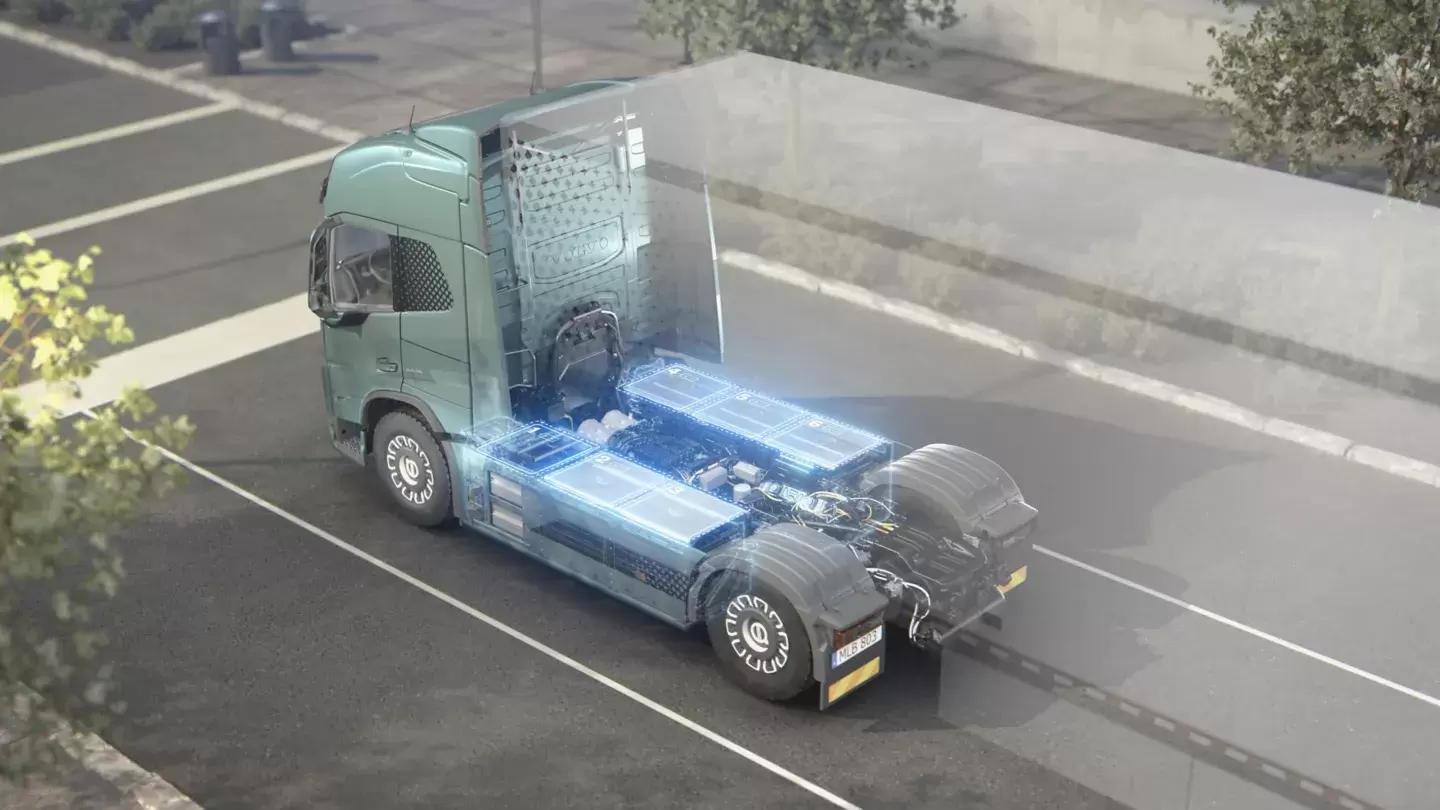 Délais plus courts et circularité accrue
Chaque pack de batteries a une capacité de 90 kWh et le client peut choisir d'avoir jusqu'à six packs de batteries (540 kWh) dans un camion. Le nombre de batteries dépend de la gamme spécifique de chaque client et des exigences de capacité de charge.

« En intégrant le processus d'assemblage des batteries dans notre flux de production, nous pouvons raccourcir les délais de livraison pour nos clients et garantir des batteries performantes, tout en augmentant la circularité », déclare Roger Alm.

Les batteries de Volvo Trucks sont conçues de manière à pouvoir ensuite être remises à neuf, remises à neuf et réutilisées. L'usine elle-même est alimentée à 100% par des énergies renouvelables.

Des solutions électriques pour la plupart des besoins de transport
Avec la production de trois modèles 100 % électriques lourds à partir de cette année en Europe, Volvo Trucks proposera un total de six modèles de camions électriques dans le monde, couvrant tout, de la distribution urbaine et de la manutention des ordures au transport régional et aux travaux de construction.
« Nous avons déjà commencé la production en série de chariots électriques en 2019 et sommes leader sur le marché en Europe et en Amérique du Nord. Avec le développement rapide des réseaux de recharge et les améliorations de la technologie des batteries, je suis convaincu que nous assisterons à une transformation rapide de l'ensemble de l'industrie du camion dans un avenir très proche », déclare Roger Alm.
NJC.© Info Trucks VOLVO
--------------------------------------------------------------------------------------------------------------
19/05/22-English
Volvo Trucks opens battery plant in Belgium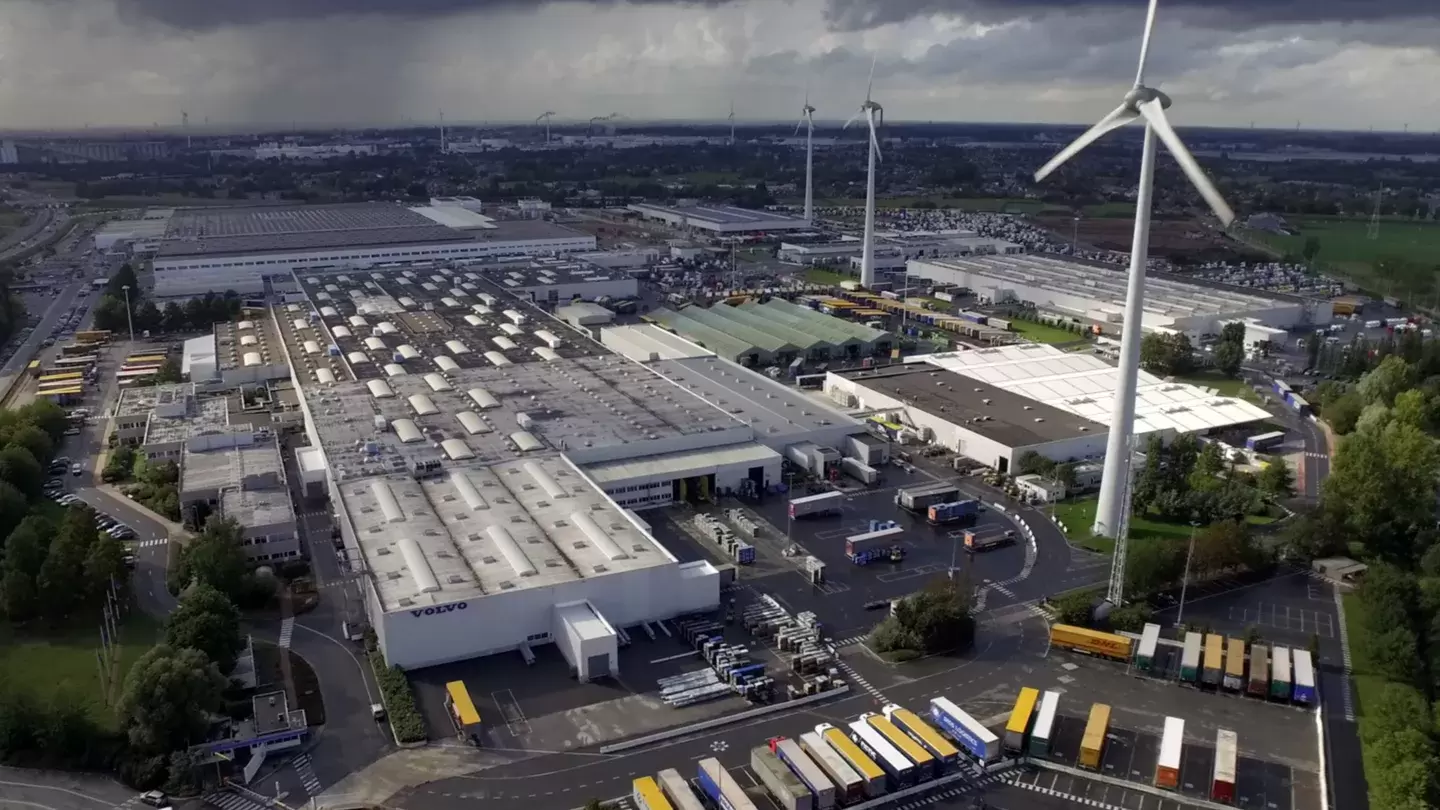 Volvo Trucks is opening its very first battery assembly plant. Located in Ghent, Belgium, the plant will supply ready-to-install batteries for Volvo Trucks' full electric heavy-duty trucks.
Volvo Trucks' first battery assembly plant in Belgium will supply tailor-made batteries for the company's heavy-duty electric trucks.
"This investment shows our strong commitment to electrifying truck transportation. By 2030, at least 50 percent of all trucks we sell globally will be electric and by 2040, we will be a carbon-neutral company," says Roger Alm, President of Volvo Trucks.

In the new battery plant, cells and modules from Samsung SDI will be assembled into battery packs that are tailor-made for Volvo Trucks´ heavy-duty electric range: Volvo FH, Volvo FM and Volvo FMX. Series production starts in the third quarter of this year.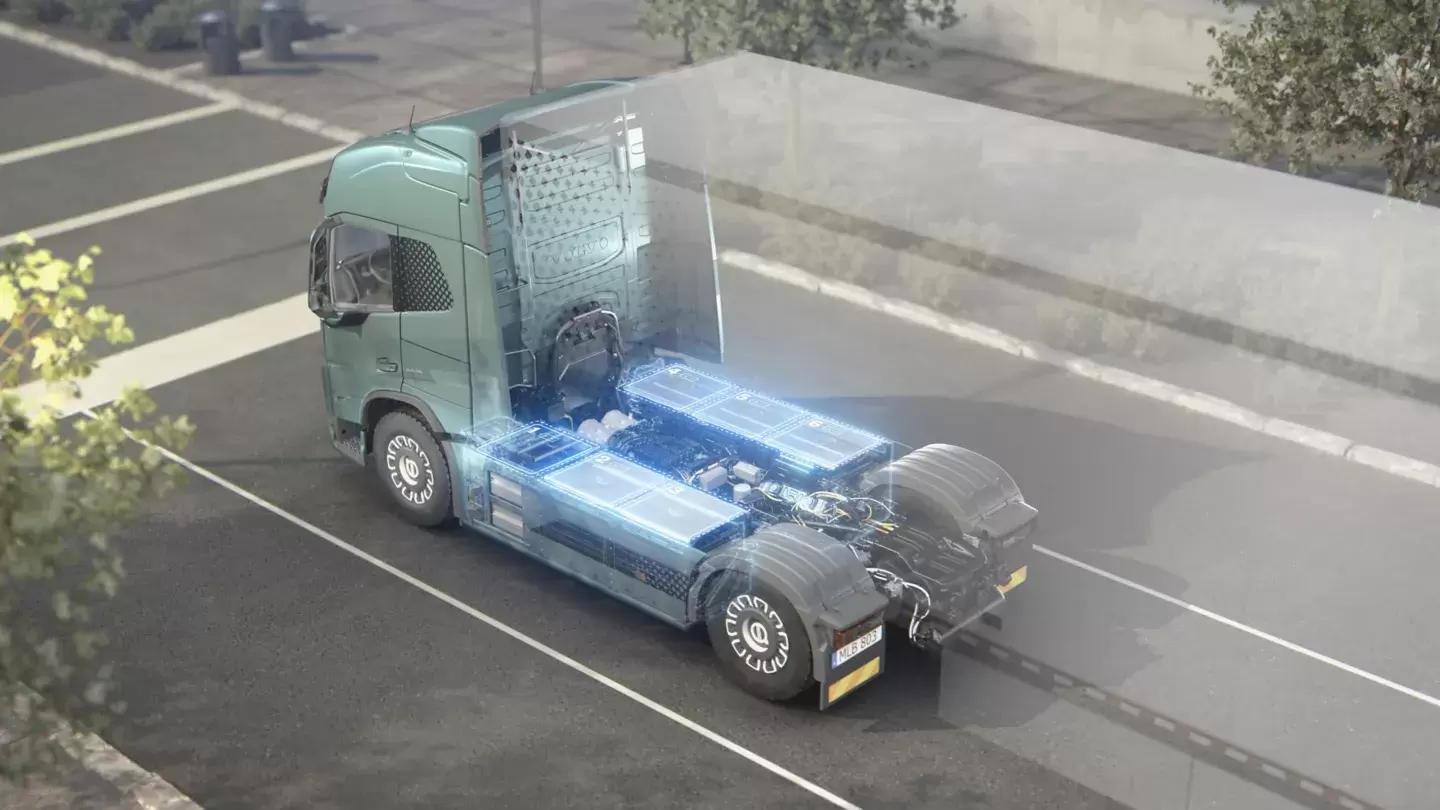 Shorter lead times and increased circularity
Each battery pack has a capacity of 90 kWh and the customer can choose to have up to six battery packs (540 kWh) in a truck. The number of batteries depends on each customer's specific range and load capacity demands.

"By integrating the battery assembly process in our production flow, we can shorten lead times for our customers and secure high-performing batteries, while at the same time increase circularity, " says Roger Alm.

Volvo Trucks´ batteries are designed so that they can later be remanufactured, refurbished and reused. The plant itself is powered by 100% renewable energy.

Electric solutions for most transport needs
With production of three heavy-duty full electric models starting this year in Europe, Volvo Trucks will offer a total of six electric truck models globally, covering everything from city distribution and refuse handling to regional transport and construction work.
"We started series-production of electric trucks already in 2019 and are leading the market both in Europe and North America. With the rapid development of charging networks, and improvements in battery technology, I am convinced that we will see a rapid transformation of the entire truck industry in the very near future," says Roger Alm.
NJC.© Info Trucks VOLVO
------------------------------------------------------------------------------------------------------------------
19/05/22-NL
Volvo Trucks opent batterijfabriek in België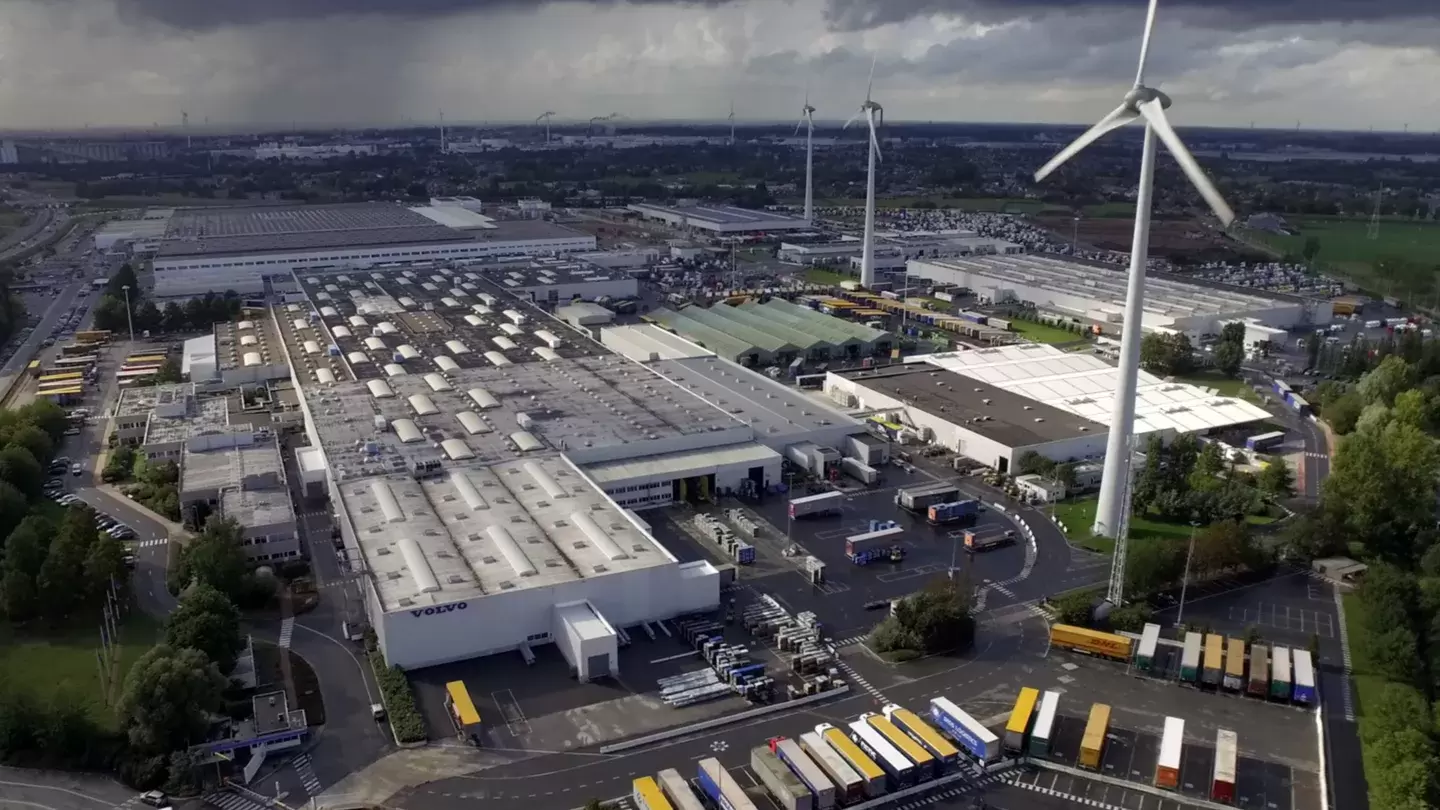 Volvo Trucks opent zijn allereerste batterijassemblagefabriek. De fabriek, gelegen in Gent, België, zal kant-en-klare batterijen leveren voor de volledig elektrische zware vrachtwagens van Volvo Trucks.
De eerste batterijassemblagefabriek van Volvo Trucks in België zal batterijen op maat leveren voor de zware elektrische vrachtwagens van het bedrijf.
"Deze investering toont onze sterke toewijding aan het elektrificeren van vrachtwagenvervoer. Tegen 2030 zal minstens 50 procent van alle vrachtwagens die we wereldwijd verkopen elektrisch zijn en tegen 2040 zullen we een koolstofneutraal bedrijf zijn", zegt Roger Alm, President van Volvo Trucks.

In de nieuwe batterijfabriek zullen cellen en modules van Samsung SDI worden geassembleerd tot batterijpakketten die op maat zijn gemaakt voor de heavy-duty elektrische serie van Volvo Trucks: Volvo FH, Volvo FM en Volvo FMX. De serieproductie start in het derde kwartaal van dit jaar.

Kortere doorlooptijden en meer circulariteit
Elk batterijpakket heeft een capaciteit van 90 kWh en de klant kan ervoor kiezen om maximaal zes batterijpakketten (540 kWh) in een vrachtwagen te hebben. Het aantal accu's is afhankelijk van het specifieke bereik en de laadcapaciteit van elke klant.

"Door het batterijassemblageproces in onze productiestroom te integreren, kunnen we de doorlooptijden voor onze klanten verkorten en hoogwaardige batterijen veiligstellen, terwijl we tegelijkertijd de circulariteit vergroten", zegt Roger Alm.

De accu's van Volvo Trucks zijn zo ontworpen dat ze later kunnen worden gereviseerd, opgeknapt en hergebruikt. De fabriek zelf wordt aangedreven door 100% hernieuwbare energie.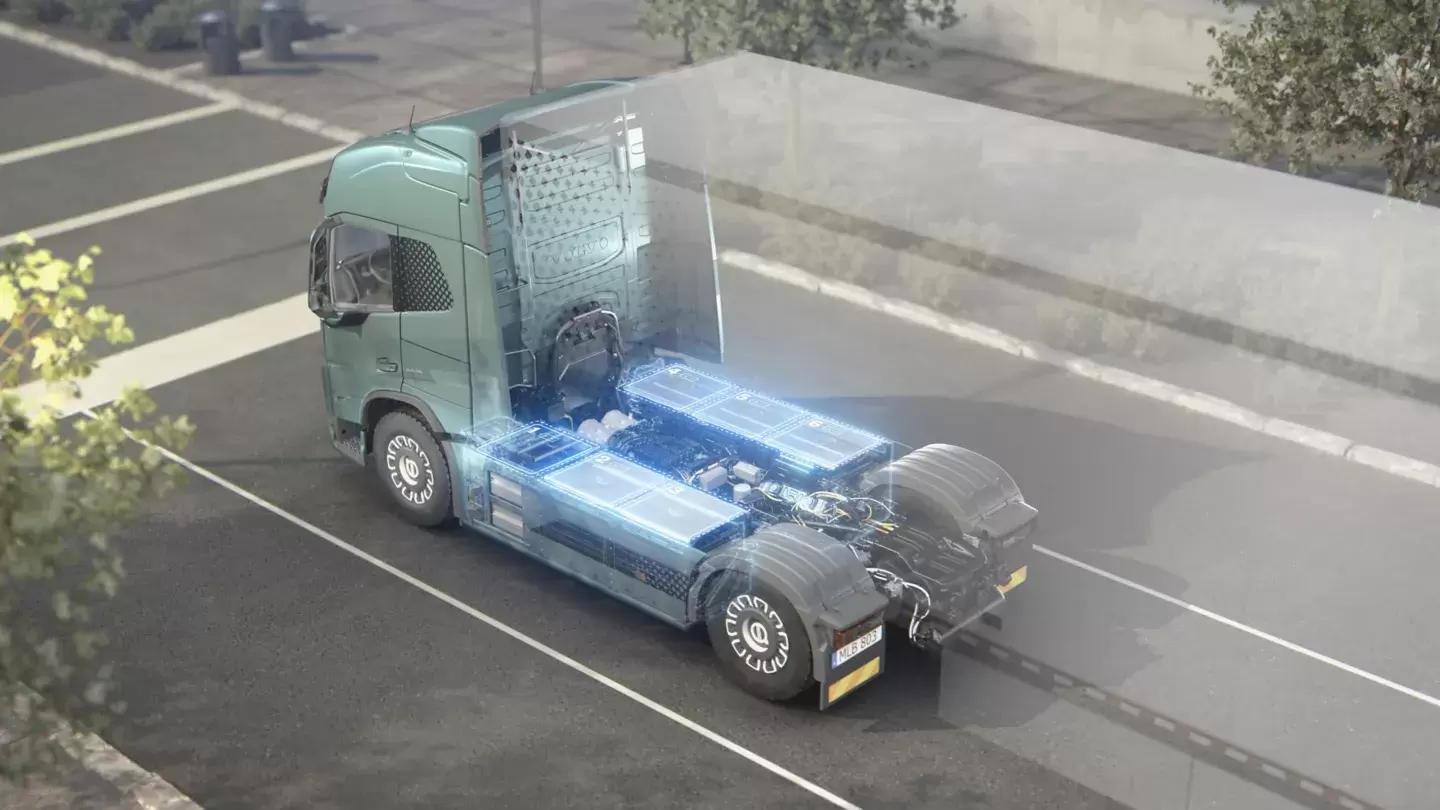 Elektrische oplossingen voor de meeste transportbehoeften
Met de productie van drie volledig elektrische modellen voor zwaar gebruik die dit jaar in Europa beginnen, zal Volvo Trucks wereldwijd in totaal zes elektrische vrachtwagenmodellen aanbieden, van stadsdistributie en afvalverwerking tot regionaal transport en bouwwerkzaamheden.
"We zijn al in 2019 begonnen met de serieproductie van elektrische vrachtwagens en zijn toonaangevend op de markt, zowel in Europa als in Noord-Amerika. Met de snelle ontwikkeling van laadnetwerken en verbeteringen in batterijtechnologie ben ik ervan overtuigd dat we in de zeer nabije toekomst een snelle transformatie van de hele vrachtwagenindustrie zullen zien", zegt Roger Alm.
NJC.© Info VOLVO Trucks
-----------------------------------------------------------------------------------------------------------------