Bio Bitumen promises Sustainable Asphalt Manufacturing

08/03/23-FR-English-NL-footer
Bio Bitumen promet une fabrication durable d'asphalte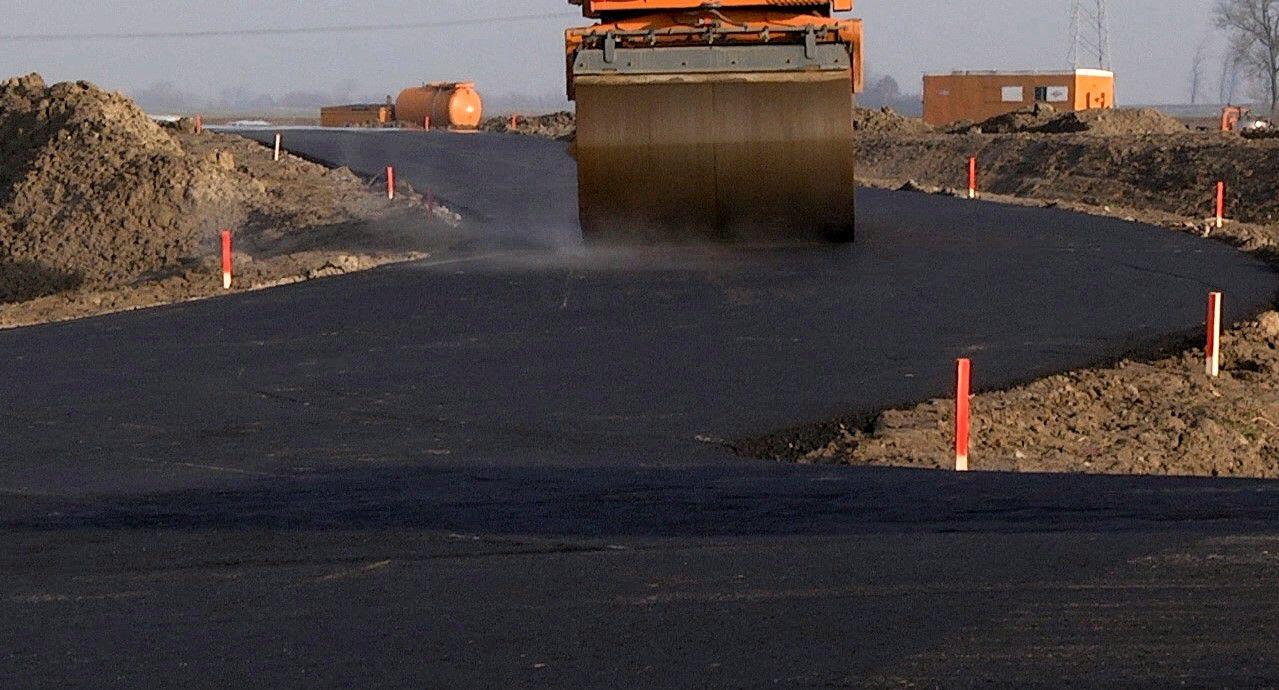 Image- QM Recycled Energy
QM Recycled Energy a été nommé distributeur exclusif au Royaume-Uni de Bio Bitumen de la société allemande B2 Square. Il s'agit d'une toute nouvelle méthode de fabrication d'asphalte - un processus plus sûr, plus économe en énergie et négatif en CO2.
Cet enrobé est composé à 95% de cailloux, de sable et de filler avec un apport de 5% de bio bitume, un liant synthétique négatif en CO2. Tous les matériaux constitutifs sont froids jusqu'à la centrale d'enrobage. Aucun bitume chaud n'est présent pendant tout le processus de production.
Comme aucun chauffage du bitume stocké n'est nécessaire, le processus est très économe en énergie avec des émissions de CO2 réduites et un risque d'accident considérablement réduit - 90% des accidents dans le processus du bitume se produisent dans les activités de transport, de logistique et de manutention.
Cette refonte complète de la façon de créer du bitume - une méthode de production décentralisée avec une construction instantanée et une logistique associée et avec deux éléments froids - la poudre et le liquide - signifie que le bitume bio peut être utilisé par tous les pays du monde.
L'utilisation par QMRE-B2 Square de composants naturels et durables signifie que le processus est négatif en CO2.
Le bitume bio est disponible dans une gamme complète de différents grades de viscosité, grades PG et divers UTI avec des grades et des volumes sur mesure. Des propriétés constantes à haute et basse température sont présentes grâce à une chimie unique.
Le bitume bio est idéal pour les taux d'ajout élevés de RAP. Plus besoin de régénérants et/ou de promoteurs d'adhérence.
De plus, QMRE-B2 Square offre un choix d'options écologiques pour l'ajout de polymères et le bitume fluxé.
NJC.© Info QM Recycled Energy
---------------------------------------------------------------------------------------------------------------

08/03/23-English
Bio Bitumen promises Sustainable Asphalt Manufacturing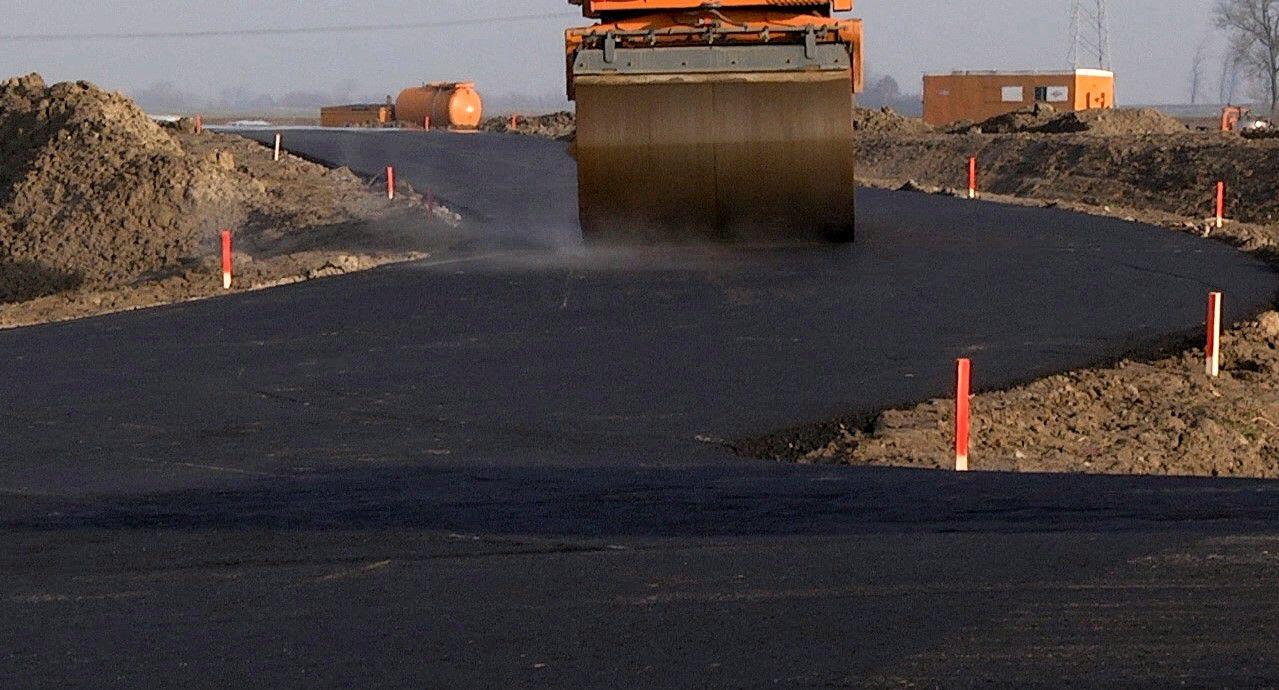 Image- QM Recycled Energy
QM Recycled Energy has been appointed the exclusive UK distributor of German company B2 Square's Bio Bitumen. This is a completely new method of manufacturing asphalt – a safer, more energy efficient and CO2 negative process.
This asphalt is 95% composed of stones, sand and filler with a 5% input of bio bitumen, a synthetic binding agent that is CO2 negative. All constituent materials are cold right up to the asphalt mixing plant. No hot bitumen is present during the entire production process.
As no heating of stored bitumen is needed the process is highly energy efficient with lower CO2 emissions and a greatly reduced risk of accidents – 90% of accidents within the bitumen process occur across transport, logistics and handling activities.
This complete rethink of how to create bitumen -a decentralised production method with instant construction and associated logistics and with two cold elements – the powder and the liquid – means bio bitumen can be utilised by every country in the world.
QMRE-B2 Square's use of natural, sustainable components means the process is CO2 negative.
Bio bitumen is available in a full range of different viscosity grades, PG grades and various UTI's with grades and volumes made to measure. Consistent properties at both high and low temperatures are present owing to unique chemistry.
Bio bitumen is ideal for high RAP addition rates. No need for rejuvenators and/or adhesion promoters anymore.
In addition, QMRE-B2 Square offers a choice of environmentally friendly options for polymer addition and fluxed bitumen.
NJC.© Info QM Recycled Energy
-----------------------------------------------------------------------------------------------------------------

08/03/23-NL
Bio Bitumen belooft duurzame asfaltproductie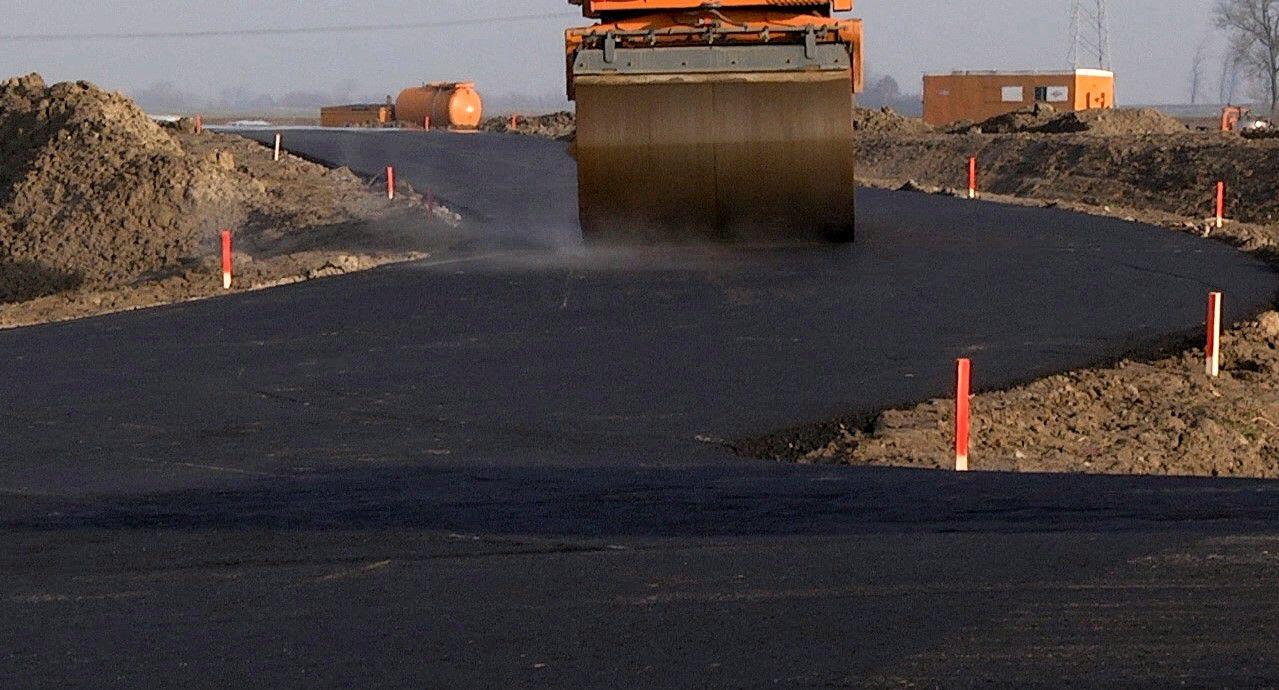 Image- QM Recycled Energy
QM Recycled Energy is aangesteld als exclusieve Britse distributeur van Bio Bitumen van het Duitse bedrijf B2 Square. Dit is een geheel nieuwe methode om asfalt te produceren – een veiliger, energiezuiniger en CO2-negatiever proces.
Dit asfalt bestaat voor 95% uit stenen, zand en plamuur met voor 5% biobitumen, een synthetisch bindmiddel dat CO2-negatief is. Alle samenstellende materialen zijn koud tot aan de asfaltmenginstallatie. Tijdens het gehele productieproces is er geen hete bitumen aanwezig.
Aangezien er geen verwarming van opgeslagen bitumen nodig is, is het proces zeer energie-efficiënt met lagere CO2-emissies en een sterk verminderd risico op ongevallen – 90% van de ongevallen binnen het bitumenproces vinden plaats tijdens transport, logistiek en afhandelingsactiviteiten.
Deze complete heroverweging van het maken van bitumen - een gedecentraliseerde productiemethode met directe constructie en bijbehorende logistiek en met twee koude elementen - het poeder en de vloeistof - betekent dat biobitumen door elk land ter wereld kan worden gebruikt.
Het gebruik van natuurlijke, duurzame componenten door QMRE-B2 Square betekent dat het proces CO2-negatief is.
Biobitumen is verkrijgbaar in een volledig assortiment van verschillende viscositeitsgraden, PG-graden en verschillende UTI's met kwaliteiten en volumes op maat gemaakt. Consistente eigenschappen bij zowel hoge als lage temperaturen zijn aanwezig dankzij de unieke chemie.
Biobitumen is ideaal voor hoge RAP-toevoegingspercentages. Geen verjongingsmiddelen en/of adhesiebevorderaars meer nodig.
Daarnaast biedt QMRE-B2 Square keuze uit milieuvriendelijke opties voor polymeeradditie en vloeibitumen.
NJC.© Info QM Recycled Energy
---------------------------------------------------------------------------------------------------------------