Bobcat launches 'Bobcat Certified': the company's new 'Approved Used Equipment' Program
20/05/22-FR-English-NL-footer
Bobcat lance « Bobcat Certified » : le nouveau programme « Approved Used Equipment » de la société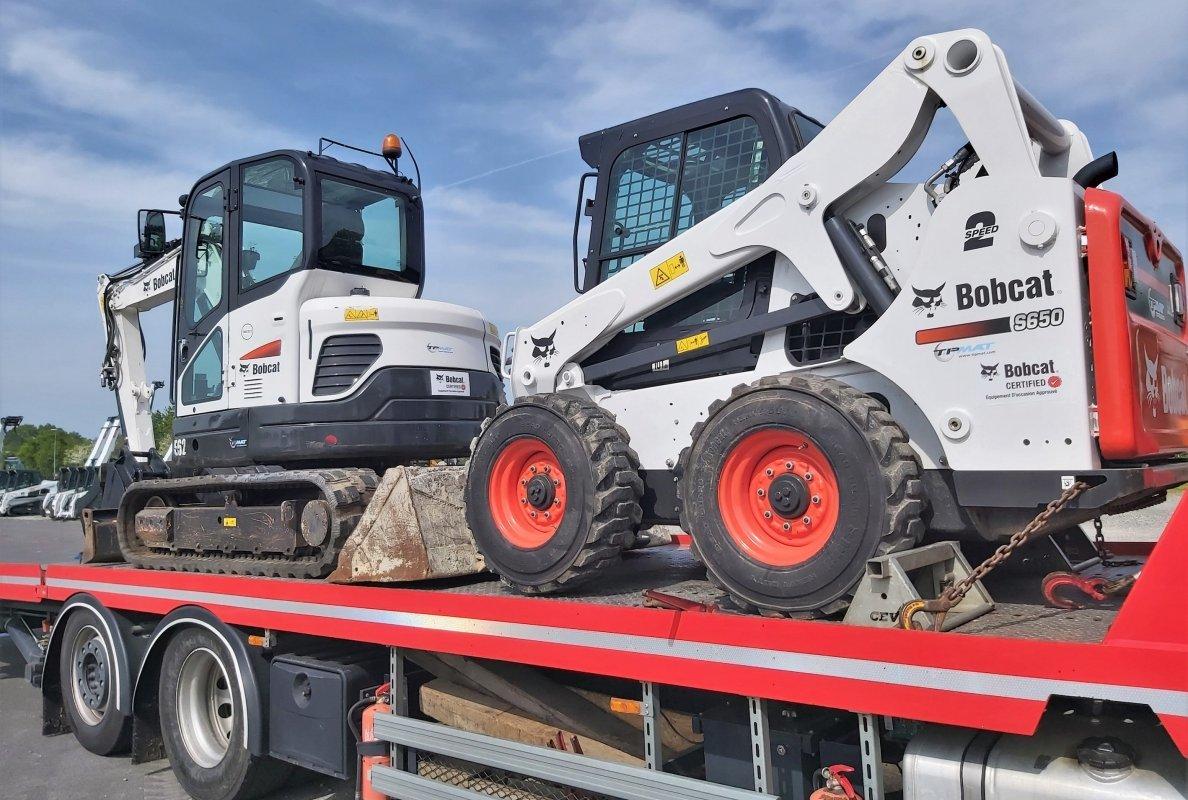 Bobcat Certified
IMAGE SOURCE: Doosan Bobcat EMEA
Suite à une introduction pilote réussie, Bobcat a lancé « Bobcat Certified » : le nouveau programme de véhicules d'occasion certifiés de l'entreprise, offrant aux clients un moyen fiable de se procurer une machine d'occasion de qualité, sur un marché où l'offre de machines de construction est rapidement dépassée par la demande. .
Le nouveau programme a d'abord été lancé au Royaume-Uni et en Irlande, en France et en Allemagne, avec des machines certifiées Bobcat disponibles auprès des concessionnaires agréés Bobcat dans ces pays. D'autres pays seront ajoutés courant 2022, à commencer par l'Italie, l'Espagne et la Suède. Le nouveau programme garantit que les clients se voient offrir des machines d'occasion certifiées de classe supérieure, soutenues par des contrôles d'état, de sécurité et de fonctionnement à jour effectués et certifiés par les concessionnaires Bobcat.
Bobcat Certified vise à fournir des machines de la plus haute qualité et fiabilité, offrant aux clients une expérience « comme neuve », tout en démontrant l'engagement de Bobcat à maintenir la valeur résiduelle la plus élevée pour l'ensemble de la gamme Bobcat.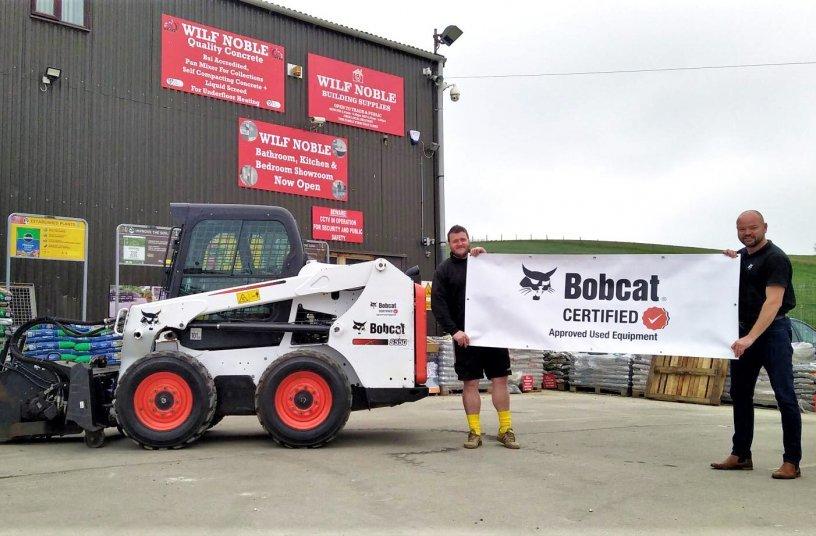 Bobcat Certified
IMAGE SOURCE: Doosan Bobcat EMEA
Les machines doivent répondre à une série de critères prédéfinis pour être éligibles. Ces machines sont ensuite inspectées et, si elles sont approuvées comme certifiées, sont ensuite mises à jour pour respecter les dernières normes de qualité et de sécurité de Bobcat. Chaque machine certifiée a une fiabilité éprouvée avec le processus d'inspection rigoureux en deux étapes de Bobcat, le dernier programme d'entretien utilisant des pièces d'origine Bobcat, des contrôles d'huile, toutes les mises à niveau logicielles nécessaires et une garantie du fabricant de 12 mois/1000 heures en standard. Les solutions de financement de pointe de Bobcat sont également disponibles sur les machines certifiées.
Une machine certifiée Bobcat combine efficacité opérationnelle, productivité accrue et temps d'arrêt réduits.
En fait, les clients qui achètent une machine certifiée Bobcat achètent la meilleure chose après un tout nouveau modèle, avec l'avantage supplémentaire d'économiser considérablement sur le coût d'une nouvelle machine équivalente.
NJC.© Info : Doosan Bobcat EMEA
------------------------------------------------------------------------------------------------------------------
20/05/22-English
Bobcat launches 'Bobcat Certified': the company's new 'Approved Used Equipment' Program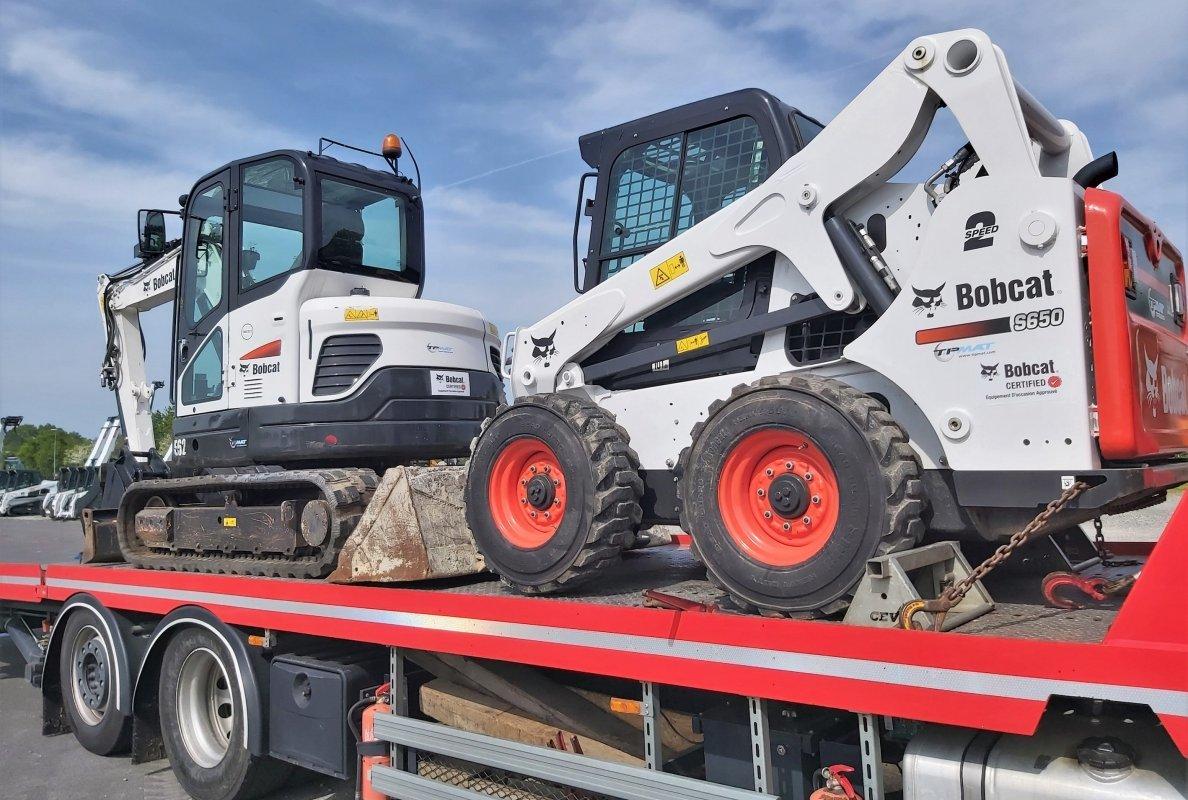 Bobcat Certified
IMAGE SOURCE: Doosan Bobcat EMEA
Following a successful pilot introduction, Bobcat has launched 'Bobcat Certified': the company's new Certified Pre-Owned Program, offering customers a dependable route to procure a quality used machine, in a market where the supply of construction machines is being rapidly outpaced by demand.
The new scheme has been launched first in the UK and Ireland, France and Germany, with Bobcat Certified machines available from Bobcat Authorized Dealers in these countries. Further countries are being added in the course of 2022, starting with Italy, Spain and Sweden. The new program ensures customers are offered premium class certified used machines backed by up-to-date condition, safety and operational checks carried out and certified by Bobcat dealers.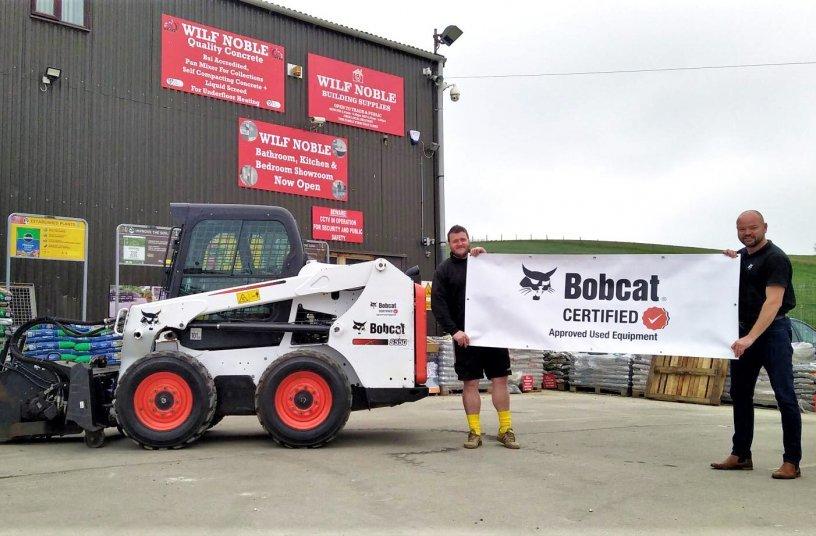 Bobcat Certified
IMAGE SOURCE: Doosan Bobcat EMEA
Bobcat Certified aims to deliver machines of the highest quality and reliability, providing customers with a 'like new' experience, while demonstrating Bobcat's commitment to maintaining the highest residual value for the entire Bobcat range.
Machines have to meet a series of preset criteria to be eligible. These machines are then inspected and if approved as Certified, are then updated to adhere to Bobcat's latest quality and safety standards. Each certified machine has proven reliability with Bobcat's rigorous two-step inspection process, the latest service schedule using Bobcat genuine parts, oil checks, all necessary software upgrades and a 12-month/1000-hour manufacturer's warranty as standard. Bobcat's industry leading financing solutions are also available on Certified machines.
A Bobcat Certified machine combines operational efficiency, increased productivity and reduced downtime.
In fact, customers buying a Bobcat Certified machine are purchasing the next best thing to a brand new model – with the added bonus of saving significantly on the cost of an equivalent new machine.
NJC.© Info : Doosan Bobcat EMEA
---------------------------------------------------------------------------------------------------------------------
20/05/22-NL
Bobcat lanceert 'Bobcat Certified': het nieuwe 'Approved Used Equipment'-programma van het bedrijf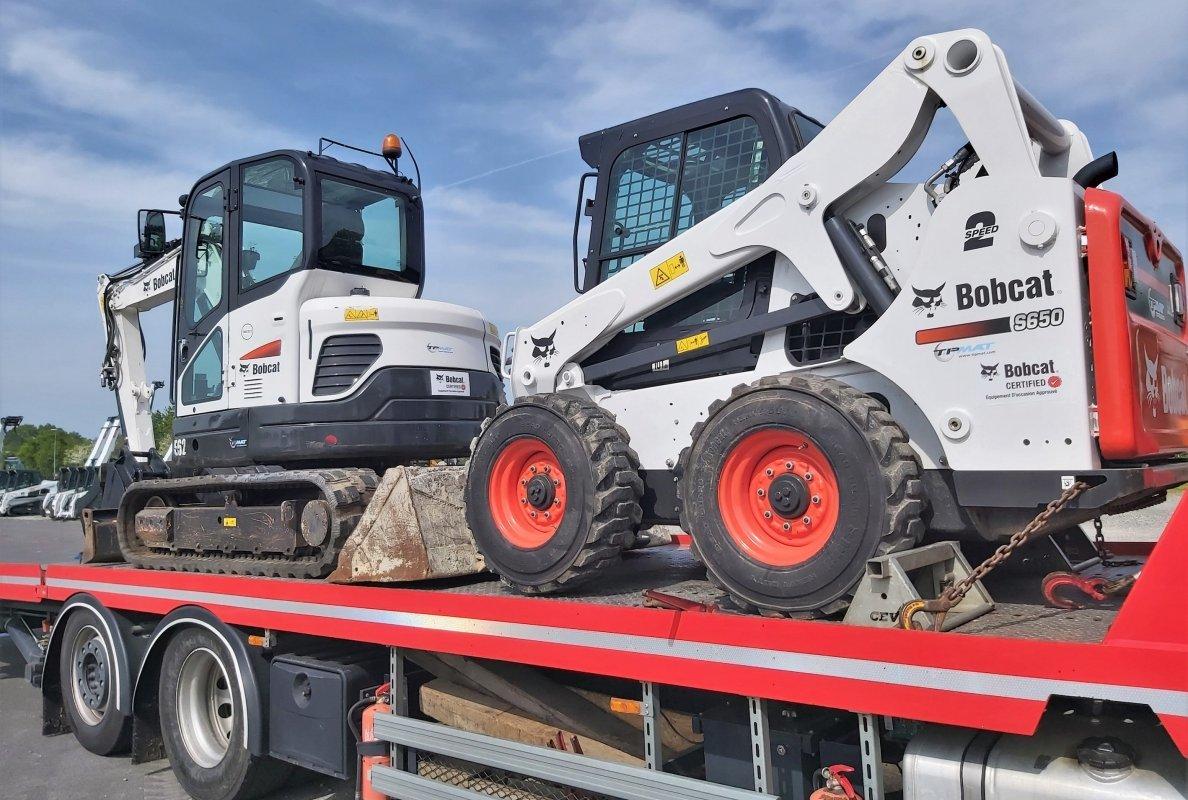 Bobcat Certified
IMAGE SOURCE: Doosan Bobcat EMEA
Na een succesvolle proefintroductie heeft Bobcat 'Bobcat Certified' gelanceerd: het nieuwe Certified Pre-Owned-programma van het bedrijf, dat klanten een betrouwbare route biedt om een ​​gebruikte machine van hoge kwaliteit aan te schaffen, in een markt waar het aanbod van bouwmachines snel wordt overtroffen door de vraag .
Het nieuwe schema is eerst gelanceerd in het VK en Ierland, Frankrijk en Duitsland, met Bobcat Certified-machines die verkrijgbaar zijn bij geautoriseerde Bobcat-dealers in deze landen. In de loop van 2022 komen daar nog meer landen bij, te beginnen met Italië, Spanje en Zweden. Het nieuwe programma zorgt ervoor dat klanten premiumklasse gecertificeerde gebruikte machines worden aangeboden, ondersteund door up-to-date conditie-, veiligheids- en operationele controles die worden uitgevoerd en gecertificeerd door Bobcat-dealers.
Bobcat Certified streeft ernaar machines van de hoogste kwaliteit en betrouwbaarheid te leveren, klanten een 'als nieuw'-ervaring te bieden en tegelijkertijd de toewijding van Bobcat aan te tonen om de hoogste restwaarde voor het hele Bobcat-assortiment te behouden.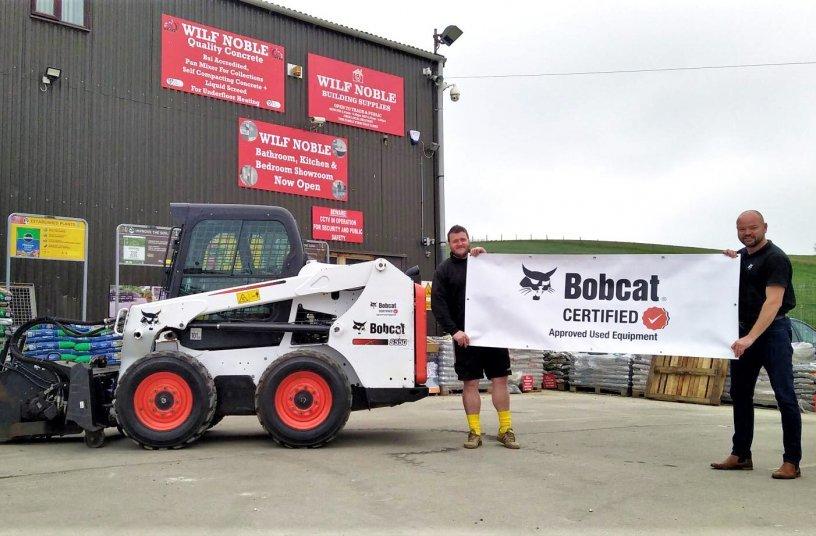 Bobcat Certified
IMAGE SOURCE: Doosan Bobcat EMEA
Machines moeten aan een reeks vooraf ingestelde criteria voldoen om in aanmerking te komen. Deze machines worden vervolgens geïnspecteerd en, indien goedgekeurd als gecertificeerd, vervolgens bijgewerkt om te voldoen aan de nieuwste kwaliteits- en veiligheidsnormen van Bobcat. Elke gecertificeerde machine heeft bewezen betrouwbaar te zijn met Bobcats strenge inspectieproces in twee stappen, het meest recente onderhoudsschema met originele Bobcat-onderdelen, oliecontroles, alle noodzakelijke software-upgrades en standaard 12 maanden/1000 uur fabrieksgarantie. De toonaangevende financieringsoplossingen van Bobcat zijn ook beschikbaar op gecertificeerde machines.
Een door Bobcat gecertificeerde machine combineert operationele efficiëntie, verhoogde productiviteit en verminderde uitvaltijd.
Klanten die een door Bobcat gecertificeerde machine kopen, kopen in feite het beste na een gloednieuw model – met als bijkomend voordeel dat ze aanzienlijk besparen op de kosten van een gelijkwaardige nieuwe machine.
NJC.© Info : Doosan Bobcat EMEA
--------------------------------------------------------------------------------------------------------------------------