Borehole Muon Tomography produce 3D models of Underground Targets

25/05/23-FR-English-NL-footer
La tomographie muonique en forage produit des modèles 3D de cibles souterraines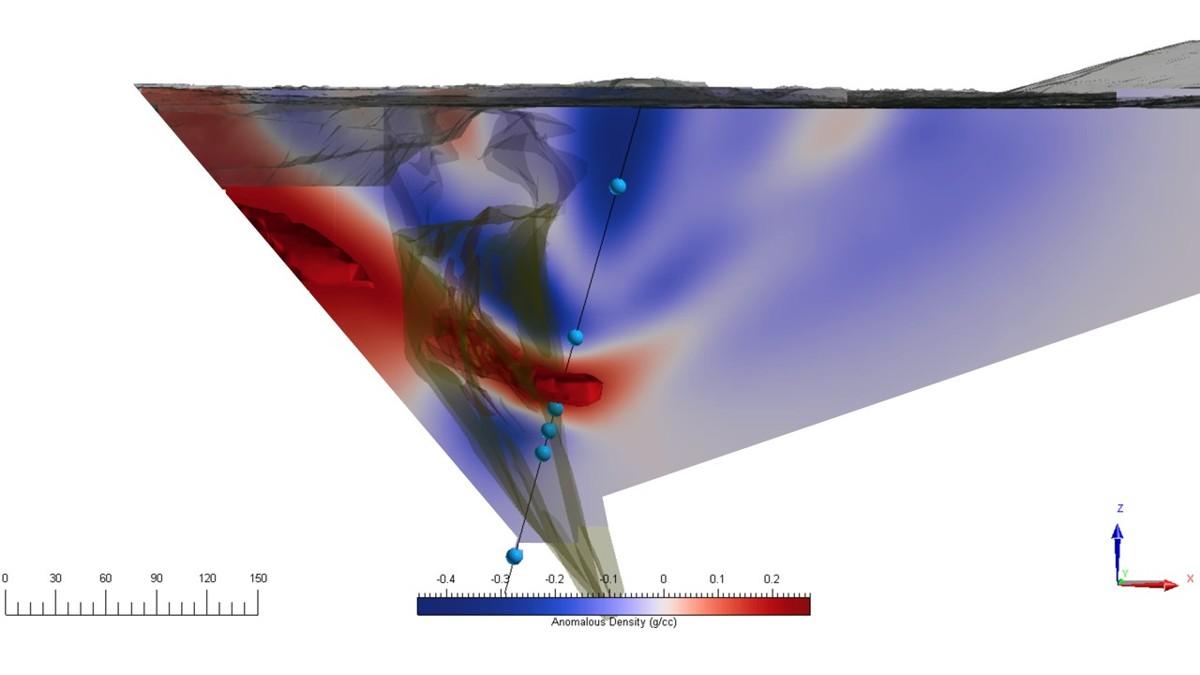 Image- Ideon Technologies
La société canadienne d'intelligence souterraine Ideon Technologies a livré avec succès les résultats d'imagerie du premier projet mondial de tomographie muonique en forage pour l'exploration minérale, en coopération avec le groupe Orano - l'un des principaux producteurs mondiaux d'uranium. Les résultats démontrent l'efficacité de la technique pour imager l'altération entourant un gisement d'uranium compact à haute teneur.
Ideon est un pionnier mondial de la tomographie muonique par rayons cosmiques, fournissant une imagerie de type rayons X des anomalies de densité jusqu'à 1 km sous la surface de la Terre, en utilisant l'énergie des explosions de supernova dans l'espace. La plate-forme d'intelligence souterraine Ideon intègre des détecteurs de muons propriétaires, des systèmes d'imagerie, des technologies d'inversion et une intelligence artificielle pour produire des modèles 3D haute résolution de cibles souterraines.
La cible d'imagerie d'Orano à McClean Lake, en Saskatchewan, est un gisement d'uranium compact à haute teneur situé à 200 mètres de profondeur. Six détecteurs de muons de forage ont été déployés dans un seul trou de forage dans une séquence connexe, fournissant des résultats d'imagerie progressifs tout au long de l'enquête. Les résultats correspondaient au modèle géologique existant, définissant les tendances structurelles et cartographiant les vastes altérations entourant la minéralisation d'uranium. Des variations mineures de densité au sein de la zone d'altération sont corrélées spatialement avec la minéralisation connue.
L'uranium est l'un des 31 minéraux critiques du Canada jugés essentiels à la sécurité économique du pays; nécessaires à la transition nationale vers une économie bas carbone ; ou une source durable de minéraux critiques hautement stratégiques pour les partenaires et alliés canadiens.
« Nous sommes impressionnés par le résultat initial de ce projet ; il pourrait avoir le potentiel de transformer la nature même de notre façon d'explorer l'uranium », déclare Hervé Toubon, directeur Recherche & Développement et Innovation chez Orano Mining. « L'intelligence souterraine que nous obtenons grâce à la tomographie muonique peut aider à guider les efforts de notre équipe d'exploration pour définir les limites des zones d'altération autour de nos cibles, réduisant potentiellement nos efforts de forage et notre empreinte environnementale.
Orano et Ideon collaborent depuis 2016, date à laquelle Ideon a déployé ses détecteurs grand format de première génération à la mine McArthur River en Saskatchewan, imageant avec succès un gisement d'uranium à haute teneur sous 600 mètres de grès.
« Orano fait confiance à nos capacités depuis de nombreuses années, ouvrant la voie à l'adoption de notre solution technologique innovante », déclare Gary Agnew, PDG et co-fondateur d'Ideon. « Non seulement Orano a directement soutenu le développement de notre détecteur de forage miniaturisé, mais s'est également associé à nous sur de multiples essais scientifiques sur le terrain pour assurer la pleine préparation commerciale de cette nouvelle technique géophysique. Nous sommes fiers de fournir d'excellents résultats à un partenaire aussi solidaire et attendons avec impatience nos prochains déploiements ensemble.
Ideon offre la seule technologie d'imagerie souterraine en ligne droite disponible aujourd'hui, offrant la résolution la plus élevée disponible ainsi que des informations précises sur l'emplacement des anomalies. La tomographie muonique utilise une source d'énergie passive et gratuite (rayons cosmiques de l'espace), offre la possibilité d'imager dans des environnements bruyants ou conducteurs et capture des données en continu, améliorant ainsi les résultats d'imagerie au fil du temps.
Il s'agissait d'un projet de recherche et développement approuvé par EUREKA, qui a reçu des services consultatifs et un soutien financier du Programme d'aide à la recherche industrielle du Conseil national de recherches du Canada (PARI CNRC).
NJC.© Info Ideon Technologies
------------------------------------------------------------------------------------------------------------

25/05/23-English
Borehole Muon Tomography produce 3D models of Underground Targets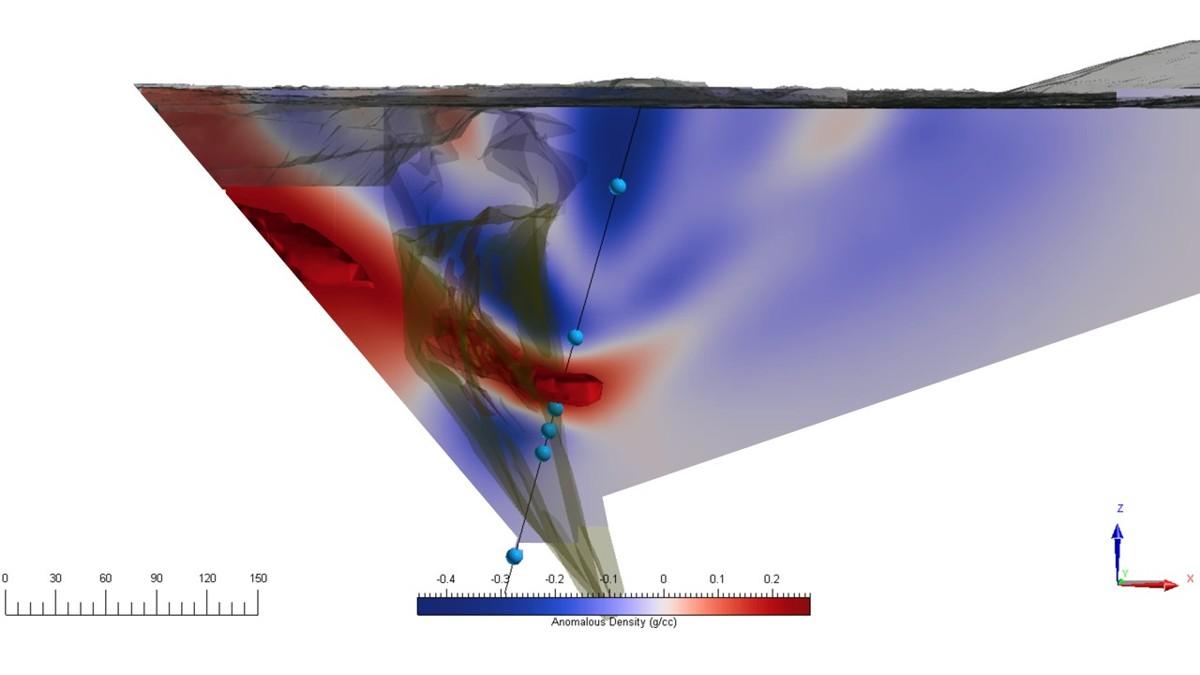 Image- Ideon Technologies
Canadian subsurface intelligence company Ideon Technologies has delivered successful imaging results from the world's first borehole muon tomography project for mineral exploration, in cooperation with Orano Group – one of the top global uranium producers. The results demonstrate the effectiveness of the technique to image alteration surrounding a high-grade compact, uranium deposit.
Ideon is a world pioneer in cosmic-ray muon tomography, providing x-ray-like imaging of density anomalies down to 1 km beneath the Earth's surface, using the energy from supernova explosions in space. The Ideon subsurface intelligence platform integrates proprietary muon detectors, imaging systems, inversion technologies, and artificial intelligence to produce high-resolution 3D models of underground targets.
Orano's imaging target at McClean Lake, Saskatchewan is a high-grade, compact uranium deposit located at 200 metres depth. Six borehole muon detectors were deployed down a single drill hole in a connected sequence, delivering progressive imaging results throughout the survey. Outcomes matched the existing geological model, defining structural trends and mapping broad alterations surrounding uranium mineralization. Minor variations in density within the alteration zone correlated spatially with the known mineralization.
Uranium is one of Canada's 31 critical minerals deemed to be either essential to the country's economic security; required for the national transition to a low-carbon economy; or a sustainable source of highly strategic critical minerals for Canadian partners and allies.
"We are impressed with the initial outcome of this project; it could have the potential to transform the very nature of how we explore for uranium," says Hervé Toubon, Research & Development and Innovation Director at Orano Mining. "The subsurface intelligence we gain with muon tomography can help guide our Exploration team efforts in defining the limits of alteration zones around our targets, potentially reducing our drilling efforts and our environmental footprint."
Orano and Ideon have been collaborating since 2016, when Ideon deployed its first-generation, large-format detectors at the McArthur River Mine in Saskatchewan, successfully imaging a high-grade uranium deposit under 600 metres of sandstone.
"Orano has demonstrated trust in our capabilities for many years, leading the way in adopting our innovative technology solution," says Gary Agnew, CEO & Co-Founder at Ideon. "Not only did Orano directly support the development of our miniaturized borehole detector, but also partnered with us on multiple scientific field trials to ensure full commercial readiness of this new geophysical technique. We are proud to deliver excellent results to such a supportive partner and look forward to our next deployments together."
Ideon offers the only straight-line subsurface imaging technology available today, delivering the highest available resolution along with precise anomaly location information. Muon tomography uses a passive and free energy source (cosmic rays from space), offers the ability to image in noisy or conductive environments, and captures data continuously – improving imaging results over time.
This was a EUREKA-approved research and development project, which received advisory services and funding support from the National Research Council of Canada Industrial Research Assistance Program (NRC IRAP).
NJC.© Info Ideon Technologies
----------------------------------------------------------------------------------------------------------------

25/05/23-NL
Borehole Muon Tomography produceert 3D-modellen van ondergrondse doelen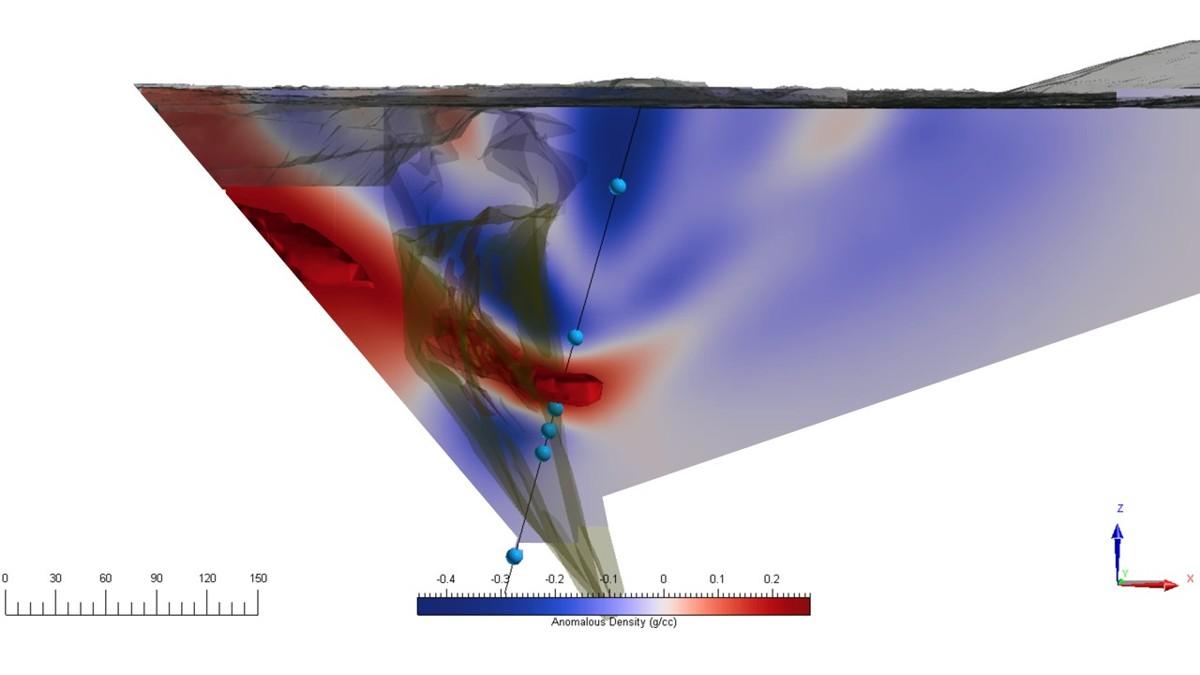 Image- Ideon Technologies
Het Canadese ondergrondse inlichtingenbedrijf Ideon Technologies heeft succesvolle beeldvormingsresultaten opgeleverd van 's werelds eerste boorgat-muontomografieproject voor de exploratie van mineralen, in samenwerking met Orano Group - een van de grootste uraniumproducenten ter wereld. De resultaten demonstreren de effectiviteit van de techniek voor beeldverandering rond een hoogwaardige compacte uraniumafzetting.
Ideon is een wereldpionier op het gebied van muon-tomografie met kosmische straling en biedt x-ray-achtige beeldvorming van dichtheidsafwijkingen tot 1 km onder het aardoppervlak, met behulp van de energie van supernova-explosies in de ruimte. Het ondergrondse intelligentieplatform Ideon integreert eigen muondetectoren, beeldvormingssystemen, inversietechnologieën en kunstmatige intelligentie om 3D-modellen met hoge resolutie van ondergrondse doelen te produceren.
Orano's beelddoel bij McClean Lake, Saskatchewan, is een hoogwaardige, compacte uraniumafzetting op 200 meter diepte. Zes boorgat-muondetectoren werden ingezet in een enkel boorgat in een verbonden reeks, wat gedurende het hele onderzoek progressieve beeldvormingsresultaten opleverde. De resultaten kwamen overeen met het bestaande geologische model, waarbij structurele trends werden gedefinieerd en grote veranderingen rond uraniummineralisatie in kaart werden gebracht. Geringe dichtheidsvariaties binnen de wijzigingszone correleerden ruimtelijk met de bekende mineralisatie.
Uranium is een van Canada's 31 kritieke mineralen die worden beschouwd als essentieel voor de economische veiligheid van het land; nodig voor de nationale transitie naar een koolstofarme economie; of een duurzame bron van zeer strategische kritieke mineralen voor Canadese partners en bondgenoten.
"We zijn onder de indruk van het eerste resultaat van dit project; het zou het potentieel kunnen hebben om de aard van de manier waarop we naar uranium zoeken te veranderen", zegt Hervé Toubon, Research & Development and Innovation Director bij Orano Mining. "De ondergrondse intelligentie die we verkrijgen met muontomografie kan ons helpen bij het bepalen van de grenzen van wijzigingszones rond onze doelen, waardoor onze boorinspanningen en onze ecologische voetafdruk mogelijk worden verminderd."
Orano en Ideon werken samen sinds 2016, toen Ideon zijn eerste generatie grootformaat detectoren in de McArthur River Mine in Saskatchewan plaatste en met succes een hoogwaardige uraniumafzetting onder 600 meter zandsteen in beeld bracht.
"Orano heeft jarenlang vertrouwen getoond in onze capaciteiten en loopt voorop bij het toepassen van onze innovatieve technologische oplossing", zegt Gary Agnew, CEO en medeoprichter bij Ideon. "Orano ondersteunde niet alleen rechtstreeks de ontwikkeling van onze geminiaturiseerde boorgatdetector, maar werkte ook met ons samen aan meerdere wetenschappelijke veldproeven om volledige commerciële gereedheid van deze nieuwe geofysische techniek te garanderen. We zijn er trots op uitstekende resultaten te kunnen leveren aan zo'n ondersteunende partner en kijken uit naar onze volgende implementaties samen."
Ideon biedt de enige rechtlijnige ondergrondse beeldvormingstechnologie die momenteel beschikbaar is en levert de hoogst beschikbare resolutie samen met nauwkeurige informatie over de locatie van afwijkingen. Muon-tomografie maakt gebruik van een passieve en vrije energiebron (kosmische straling uit de ruimte), biedt de mogelijkheid om beelden vast te leggen in rumoerige of geleidende omgevingen en legt continu gegevens vast, waardoor de beeldresultaten in de loop van de tijd verbeteren.
Dit was een door EUREKA goedgekeurd onderzoeks- en ontwikkelingsproject, dat adviesdiensten en financiering ontving van het National Research Council of Canada Industrial Research Assistance Program (NRC IRAP).
NJC.© Info Ideon Technologies
-------------------------------------------------------------------------------------------------------------------