CAT-Repower Machines at a Lower Cost with Cat's Expanded Replacement Engine Program
18/05/22-FR-English-NL-footer
CAT-Repower Machines à moindre coût grâce au programme étendu de moteurs de remplacement de Cat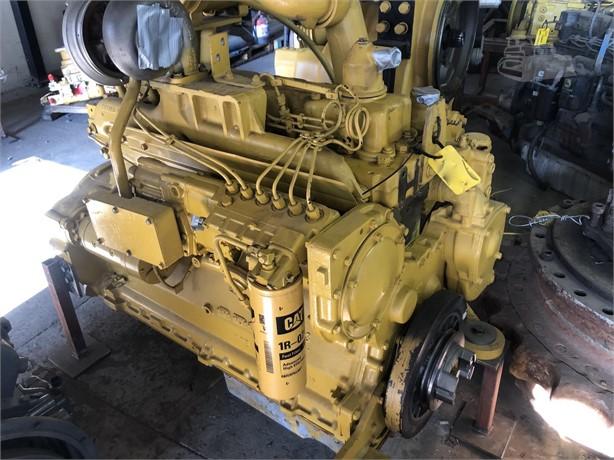 Image Caterpillar
Les équipements neufs et d'occasion étant rares, l'utilisation de composants remis à neuf peut être une bonne alternative au remplacement complet de la machine.
Caterpillar a annoncé l'extension de son programme de service de remplacement de moteurs pour les propriétaires d'équipements équipés de moteurs Cat.
Le programme se compose de quatre options : nouveaux moteurs de remplacement, moteurs Cat Reman, remplacements de moteurs à bloc court et blocs longs à usage intensif. Des options de remplacement sont disponibles pour les équipements utilisant des moteurs jusqu'à un Cat C7.1 ou 320 chevaux.
Selon Caterpillar, les nouvelles solutions de moteur de remplacement ou Cat Reman sont plus rapides et plus faciles qu'une reconstruction complète. Les moteurs de remplacement flambant neufs sont construits selon les spécifications d'usine qui répondent aux normes d'émissions, offrent des performances identiques à celles d'origine et offrent une protection de garantie prolongée, indique la société. Les moteurs Cat Reman sont remis à neuf selon leurs spécifications de performances d'origine et réintègrent la chaîne d'approvisionnement, prêts à être installés.
« Pour maximiser le retour sur investissement, les clients s'attendent à ce que leur équipement fonctionne année après année, même après des milliers d'heures de dur labeur », a déclaré Ron Schultz, responsable mondial des ventes après-vente. "L'industrie de l'énergie industrielle met de plus en plus l'accent sur la remise à neuf des machines, et ce programme offre une excellente alternative pour prolonger la durée de vie sans acheter du neuf."
NJC.© Info CAT
------------------------------------------------------------------------------------------------------------------------
18/05/22-English
CAT-Repower Machines at a Lower Cost with Cat's Expanded Replacement Engine Program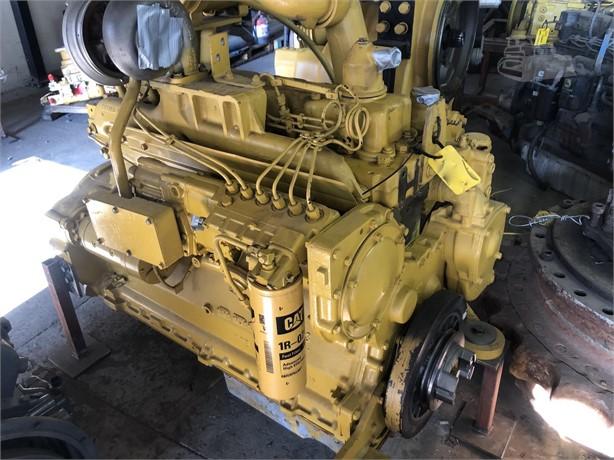 Image Caterpillar
With new and used equipment in short supply, using remanufactured components may be a good alternative to a complete machine replacement.
Caterpillar has announced the expansion of its service replacement engine program for owners of equipment powered by Cat engines.
The program consists of four options: new replacement engines, Cat Reman engines, short block engine replacements and heavy-duty long blocks. Replacement options are available for equipment using engines up to a Cat C7.1, or 320 horsepower.
New replacement or Cat Reman engine solutions are faster and easier than a complete rebuild, Caterpillar says. Brand-new replacement engines are built to factory specifications that meet emissions standards, deliver same-as-original performance and offer extended warranty protection, the company says. Cat Reman engines are remanufactured to their original performance specifications and re-enter the supply chain ready to be installed.
"To maximize the return on their investment, customers expect their equipment to perform year after year, even after thousands of hours of hard work," said global aftermarket sales manager Ron Schultz. "The industrial-power industry has an increased emphasis on the refurbishment of machines, and this program provides a great alternative to extend the life without buying brand-new."
NJC.© Info CAT
---------------------------------------------------------------------------------------------------------------------
18/05/22-NL
CAT-Repower machines tegen lagere kosten met Cat's uitgebreide vervangende motorprogramma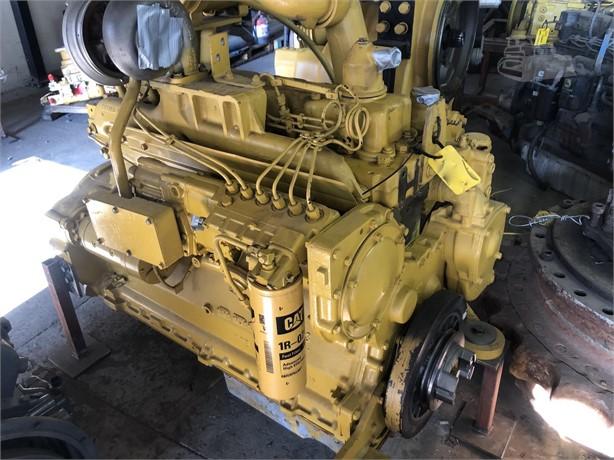 Image Caterpillar
Omdat nieuwe en gebruikte apparatuur schaars is, kan het gebruik van gereviseerde componenten een goed alternatief zijn voor een complete machinevervanging.
Caterpillar heeft de uitbreiding aangekondigd van haar programma voor het vervangen van motoren voor eigenaren van apparatuur die wordt aangedreven door Cat-motoren.
Het programma bestaat uit vier opties: nieuwe vervangingsmotoren, Cat Reman-motoren, vervanging van korte blokken en zware lange blokken. Er zijn vervangingsopties beschikbaar voor uitrusting met motoren tot een Cat C7.1 of 320 pk.
Nieuwe vervangings- of Cat Reman-motoroplossingen zijn sneller en gemakkelijker dan een volledige revisie, zegt Caterpillar. Gloednieuwe vervangingsmotoren zijn gebouwd volgens fabrieksspecificaties die voldoen aan de emissienormen, leveren dezelfde prestaties als origineel en bieden uitgebreide garantiebescherming, zegt het bedrijf. Cat Reman-motoren worden gereviseerd volgens hun oorspronkelijke prestatiespecificaties en gaan opnieuw de toeleveringsketen in, klaar om te worden geïnstalleerd.
"Om het rendement op hun investering te maximaliseren, verwachten klanten dat hun apparatuur jaar na jaar presteert, zelfs na duizenden uren hard werken", zegt Ron Schultz, Global Aftermarket Sales Manager. "De industriële energie-industrie legt steeds meer de nadruk op het opknappen van machines, en dit programma biedt een geweldig alternatief om de levensduur te verlengen zonder gloednieuwe machines te kopen."
NJC.© Info CAT
------------------------------------------------------------------------------------------------------------------------