Cat's new Stage 5 mobile generator sets

08/05/23-FR-English-NL-footer
Nouveaux groupes électrogènes mobiles Stage 5 de Cat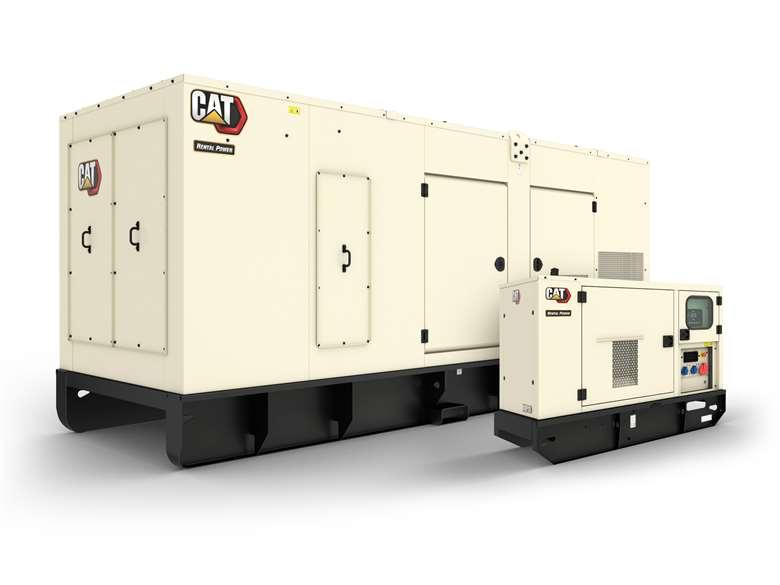 Caterpillar has launched new XQP generator sets to cover two additional power nodes for EU Stage 5 emissions applications. (Photo: Caterpillar)
Caterpillar a ajouté deux nouveaux groupes électrogènes mobiles à sa gamme XQP de groupes électrogènes diesel mobiles conformes aux normes d'émission Stage 5 de l'Union européenne (UE).
Désormais disponibles via le réseau de concessionnaires Cat, les modèles Cat XQP20 et Cat XQP550 répondent aux exigences des normes Stage 5, notamment une réduction de 90 % des émissions de NOX par rapport à la norme Stage 3A. Avec les nouveaux groupes électrogènes représentant le haut et le bas de la gamme XQP, Caterpillar propose désormais cinq groupes électrogènes mobiles de 20 à 550 KVA de puissance principale qui répondent à la norme européenne actuelle en matière d'émissions.
"L'ajout de ces groupes électrogènes mobiles étend notre capacité à servir nos clients européens grâce à une gamme croissante de nœuds d'alimentation faciles à utiliser qui répondent à leurs exigences d'application rigoureuses tout en respectant les normes d'émission EU Stage 5", a déclaré Tom Caldwell, directeur général mondial. pour les solutions de location d'électricité chez Caterpillar.
Le XQP20, d'une puissance nominale de 20 kVA à 50/60 Hz, cible les propriétaires et les opérations de location desservant la construction, les applications industrielles et commerciales et les événements extérieurs. Il intègre un moteur diesel Cat C4.4 à aspiration naturelle qui entraîne un alternateur à châssis LC1100.
Le groupe électrogène XQP550 est évalué jusqu'à 550 kVA principal à 50 ou 60 Hz et est conçu pour une large gamme d'environnements et d'applications, y compris la fabrication, le pétrole et le gaz, l'exploitation minière et la construction. Il est propulsé par un moteur diesel Cat C13 turbocompressé associé à un générateur de châssis LC6114K.
Caterpillar a déclaré que ses nouveaux groupes électrogènes mobiles offrent de nombreuses fonctionnalités pour les applications de location. Le XQP20 est équipé de commandes numériques GCCP1.3 faciles à utiliser et de prises CE en option, permettant de distribuer facilement l'alimentation sur un chantier. Le XQP550 utilise le panneau de commande numérique XQCP de Cat, qui fournit toutes les commandes du groupe électrogène et les indicateurs du système dans une interface unique et facilement accessible. De plus, la fonctionnalité de contrôleur logique programmable (PLC) améliore la fiabilité et la flexibilité du Cat XQP550 pour s'adapter aux changements de processus ou aux exigences de l'application.
Les deux groupes électrogènes intègrent également la technologie Cat Connect conçue pour suivre et gérer à distance les unités tout en offrant des informations sur des paramètres tels que le niveau de carburant, l'état de fonctionnement et la tension de la batterie.
Les deux unités disposent également d'un réservoir de carburant à double paroi avec une digue ouverte conçue pour aider à protéger l'environnement en contenant les déversements, tandis que la protection d'isolation côtière (CIP) permet un fonctionnement dans des conditions difficiles.
Les cadres de base larges et absorbant les chocs, les connexions client isolées des disjoncteurs et les prises CEE en option sont conçues pour faciliter le transport, l'installation et l'utilisation. Des passages de fourches, des points de traînée et une arche de levage aident à simplifier le chargement, le déchargement et le placement autour du chantier.
Tous les groupes électrogènes mobiles Cat conformes aux émissions de la phase 5 de l'UE peuvent utiliser jusqu'à 100 % d'huile végétale hydrotraitée (HVO), a indiqué la société.
NJC.© Info CATERPILLAR
---------------------------------------------------------------------------------------------------------------

08/05/23-English
Cat's new Stage 5 mobile generator sets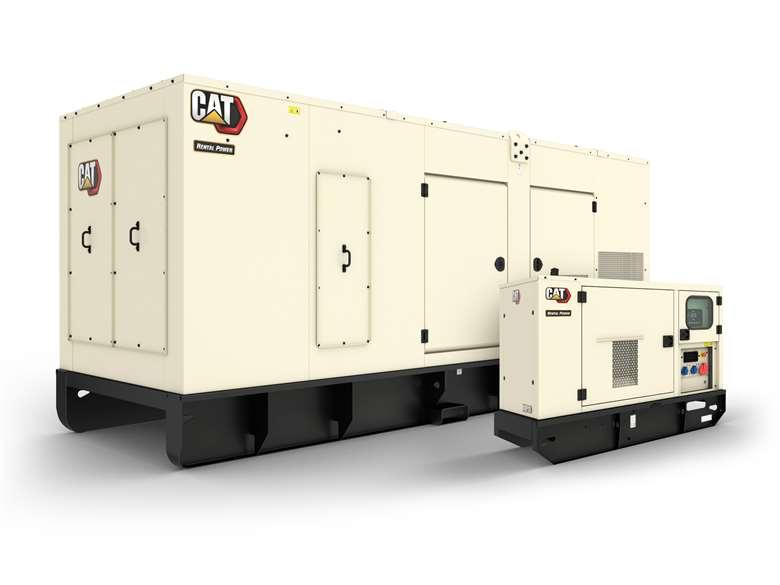 Caterpillar has launched new XQP generator sets to cover two additional power nodes for EU Stage 5 emissions applications. (Photo: Caterpillar)
Caterpillar has added two new mobile generator sets to its XQP lineup of mobile diesel gen-sets meeting European Union (EU) Stage 5 emission standards.
Now available through the Cat dealer network, the Cat XQP20 and Cat XQP550 meet the requirements of Stage 5 standards, including a 90% reduction in NOX compared with the Stage 3A standard. With the new gen-sets representing the top and bottom of the XQP range, Caterpillar now offers five mobile generator sets from 20 to 550 KVA prime power that meet the current European emissions standard.
"The addition of these mobile generator sets expands our ability to serve our European customers through a growing range of easy-to-operate power nodes that meet their rigorous application requirements while meeting EU Stage 5 emission standards," said Tom Caldwell, global general manager for electric power rental solutions at Caterpillar.
The XQP20, rated 20 kVA prime at 50/60 Hz, targets owners and rental operations serving construction, industrial and commercial applications and outdoor events. It incorporates a naturally aspirated Cat C4.4 diesel engine that drives an LC1100 frame alternator.
The XQP550 gen-set is rated up to 550 kVA prime at 50 or 60 Hz and is designed for a broad range of environments and applications, including manufacturing, oil and gas, mining and construction. It is powered by a turbocharged Cat C13 diesel engine teamed with an LC6114K frame generator.
Caterpillar said its new mobile gen-sets offer numerous features for rental applications. The XQP20 is equipped with easy-to-use GCCP1.3 digital controls and optional CE sockets, allowing power to be easily distributed across a worksite. The XQP550 uses Cat's XQCP digital control panel, which provides all generator set controls and system indicators in a single, easily accessible interface. Additionally, programmable logic controller (PLC) functionality improves the reliability and flexibility of the Cat XQP550 for accommodating changes in processes or application requirements.
Both gen-sets also incorporate Cat Connect technology designed to remotely track and manage the units while also offering insights into parameters such as fuel level, run status and battery voltage.
Both units also have a dual-wall fuel tank with an open bund designed to help protect the environment by containing spills, while coastal insulation protection (CIP) enables operation in harsh conditions.
Wide, impact-absorbing base frames, customer connections isolated from circuit breakers, and optional CEE sockets are designed to facilitate transportation, setup and use. Forklift pockets, dragging points, and a lifting arch help to simplify loading, unloading, and placement around the worksite.
All Cat mobile generator sets meeting EU Stage 5 emissions can use up to 100% hydrotreated vegetable oil (HVO), the company said.
NJC.© Info CATERPILLAR
-----------------------------------------------------------------------------------------------------------------

08/05/23-NL
Cat's nieuwe Stage 5 mobiele generatorsets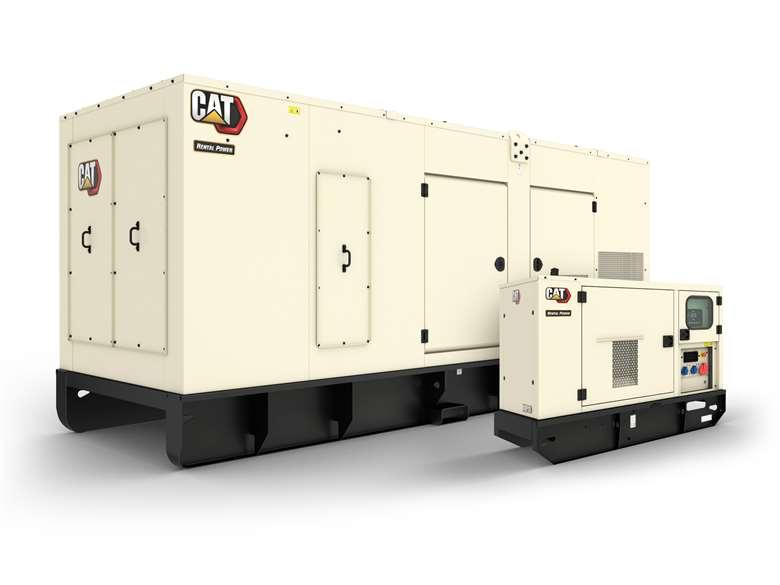 Caterpillar has launched new XQP generator sets to cover two additional power nodes for EU Stage 5 emissions applications. (Photo: Caterpillar)
Caterpillar heeft twee nieuwe mobiele generatorsets toegevoegd aan zijn XQP-assortiment van mobiele dieselgeneratorsets die voldoen aan de Stage 5-emissienormen van de Europese Unie (EU).
De Cat XQP20 en Cat XQP550, nu verkrijgbaar via het Cat dealernetwerk, voldoen aan de eisen van Stage 5-normen, waaronder een 90% reductie in NOX in vergelijking met de Stage 3A-norm. Met de nieuwe generatorsets die de boven- en onderkant van de XQP-reeks vertegenwoordigen, biedt Caterpillar nu vijf mobiele generatorsets van 20 tot 550 KVA primair vermogen die voldoen aan de huidige Europese emissienorm.
"De toevoeging van deze mobiele generatorsets vergroot ons vermogen om onze Europese klanten van dienst te zijn door middel van een groeiend aantal eenvoudig te bedienen stroomknooppunten die voldoen aan hun strenge toepassingseisen en tegelijkertijd voldoen aan de EU Stage 5-emissienormen", aldus Tom Caldwell, global general manager voor elektrische stroomverhuuroplossingen bij Caterpillar.
De XQP20, met een nominaal vermogen van 20 kVA prime bij 50/60 Hz, is gericht op eigenaren en verhuurbedrijven voor de bouw, industriële en commerciële toepassingen en buitenevenementen. Hij is uitgerust met een atmosferische Cat C4.4-dieselmotor die een LC1100-framedynamo aandrijft.
De XQP550-generatorset heeft een nominaal vermogen tot 550 kVA prime bij 50 of 60 Hz en is ontworpen voor een breed scala aan omgevingen en toepassingen, waaronder productie, olie en gas, mijnbouw en constructie. Hij wordt aangedreven door een Cat C13-dieselmotor met turbocompressor in combinatie met een LC6114K-framegenerator.
Caterpillar zei dat zijn nieuwe mobiele gen-sets tal van functies bieden voor verhuurtoepassingen. De XQP20 is uitgerust met gebruiksvriendelijke GCCP1.3 digitale bedieningselementen en optionele CE-aansluitingen, waardoor de stroom eenvoudig over een werkplek kan worden verdeeld. De XQP550 maakt gebruik van Cat's XQCP digitale bedieningspaneel, dat alle generatorsetbedieningen en systeemindicatoren in één enkele, gemakkelijk toegankelijke interface biedt. Bovendien verbetert de functionaliteit van de programmeerbare logische controller (PLC) de betrouwbaarheid en flexibiliteit van de Cat XQP550 om veranderingen in processen of toepassingsvereisten op te vangen.
Beide generatorsets bevatten ook Cat Connect-technologie die is ontworpen om de units op afstand te volgen en te beheren en tegelijkertijd inzicht te bieden in parameters zoals brandstofniveau, bedrijfsstatus en accuspanning.
Beide units hebben ook een dubbelwandige brandstoftank met een open inkuiping die is ontworpen om het milieu te helpen beschermen door gemorste vloeistoffen in te dammen, terwijl kustisolatiebescherming (CIP) het gebruik in zware omstandigheden mogelijk maakt.
Brede, schokabsorberende basisframes, klantaansluitingen geïsoleerd van stroomonderbrekers en optionele CEE-stopcontacten zijn ontworpen om transport, opstelling en gebruik te vergemakkelijken. Vorkheftruckzakken, sleeppunten en een hefboog helpen om het laden, lossen en plaatsen op de werkplek te vereenvoudigen.
Alle Cat mobiele generatorsets die voldoen aan EU Stage 5-emissies kunnen tot 100% met waterstof behandelde plantaardige olie (HVO) gebruiken, aldus het bedrijf.
NJC.© Info CATERPILLAR
--------------------------------------------------------------------------------------------------------------------