CECE welcomes first step towards EU harmonisation of road circulation of mobile machinery

17/04/23-FR-English-NL-footer
Le CECE salue la première étape vers l'harmonisation européenne de la circulation routière des engins mobiles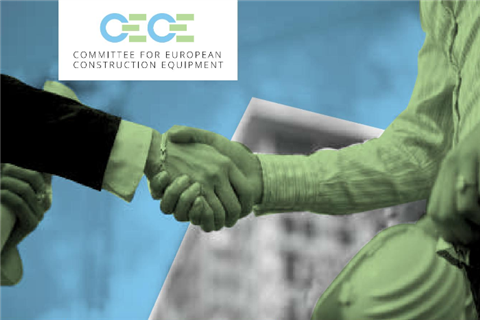 Image-CECE
Le Comité européen des équipements de construction (CECE) accueille favorablement la proposition de règlement visant à harmoniser les exigences relatives à l'agrément et à la surveillance du marché des engins mobiles non routiers (NRMM) circulant sur la voie publique.
Le règlement a un avantage économique potentiel de 846 millions d'euros sur 10 ans
La législation sur la circulation routière a été publiée cette semaine par la Commission européenne après des années de préparation. Selon le CECE, cela représente un avantage économique potentiel de 846 millions d'euros sur 10 ans pour l'industrie européenne des NRMM.
Le président du CECE, Alexandre Marchetta, a déclaré : « Cette proposition tant attendue ne pouvait pas arriver à un meilleur moment car elle coïncide avec le 30e anniversaire du marché unique européen. En effet, nous reconnaissons qu'il s'agit là d'une étape fondamentale vers la réduction de cette lacune dans le marché unique.
"Nous avons préconisé cela comme le seul moyen d'éliminer les obstacles au marché et les charges financières inutiles découlant de 27 procédures d'homologation nationales différentes, mais aussi de maintenir un niveau élevé de sécurité dans toute l'UE."
Le CECE affirme avoir activement collaboré avec la Commission européenne tout au long du processus, en fournissant des arguments et des éléments techniques en coopération avec d'autres associations industrielles européennes.
Une étude préparatoire de 12 mois a été lancée en février 2023, dans le but d'examiner les exigences techniques, les procédures d'évaluation de la conformité et les procédures d'essai qui seront requises pour les machines. La Commission européenne est en pourparlers avec le Conseil et le Parlement européens pour faire avancer les négociations sur la proposition.
NJC.© Info CECE
-----------------------------------------------------------------------------------------------------------------

17/04/23-English
CECE welcomes first step towards EU harmonisation of road circulation of mobile machinery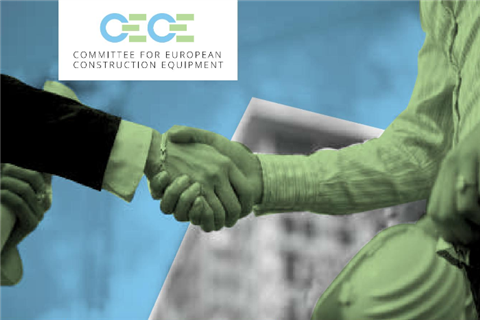 Image-CECE
The Committee for European Construction Equipment (CECE) welcomes the proposal for a regulation to harmonise requirements on approval and market surveillance of non-road mobile machinery (NRMM) travelling on public roads.
The regulation has the potential economic benefit of €846 million over 10 years
The road circulation legislation was published this week by the European Commission after years of preparation. CECE says this represents a potential economic benefit of €846 million over 10 years for the European NRMM industry.
CECE President Alexandre Marchetta, said, "This long-awaited proposal could not have come at a better time as it coincides with the 30th anniversary of the European Single Market. Indeed, we recognise this as a fundamental step towards closing this gap in the Single Market.
"We have been advocating for this as the only way to remove market obstacles and unnecessary financial burdens deriving from 27 different national homologation procedures, but also maintain a high level of safety throughout the whole EU."
CECE says that they have actively engaged with the European Commission throughout the process, by providing arguments and technical elements in cooperation with other European industry associations.
A 12-month preparatory study was launched in February 2023, with the aim of looking into technical requirements, conformity assessment procedures and test procedures that will be required for the machinery. The European Commission is in discussions with the European Council and Parliament to advance negotiations on the proposal.
NJC.© Info CECE
---------------------------------------------------------------------------------------------------------------

17/04/23-NL
CECE verwelkomt de eerste stap in de richting van EU-harmonisatie van het wegverkeer van mobiele machines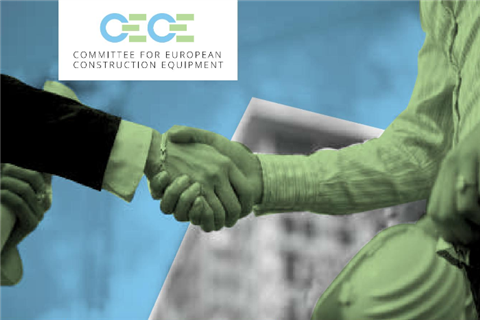 Image-CECE
Het Comité voor Europese constructiematerieel (CECE) verwelkomt het voorstel voor een verordening tot harmonisatie van de vereisten voor goedkeuring en markttoezicht van niet voor de weg bestemde mobiele machines (NRMM) die op de openbare weg rijden.
De verordening heeft het potentiële economische voordeel van € 846 miljoen over 10 jaar
De verkeersregelgeving is deze week na jaren van voorbereiding door de Europese Commissie gepubliceerd. CECE zegt dat dit een potentieel economisch voordeel vertegenwoordigt van € 846 miljoen over 10 jaar voor de Europese NRMM-industrie.
CECE-voorzitter Alexandre Marchetta: "Dit langverwachte voorstel had niet op een beter moment kunnen komen, aangezien het samenvalt met de 30e verjaardag van de Europese interne markt. We erkennen dit inderdaad als een fundamentele stap in de richting van het dichten van deze kloof in de interne markt.
"We hebben hiervoor gepleit als de enige manier om marktbelemmeringen en onnodige financiële lasten als gevolg van 27 verschillende nationale homologatieprocedures weg te nemen, maar ook om een hoog veiligheidsniveau in de hele EU te behouden."
CECE zegt dat ze gedurende het hele proces actief betrokken zijn geweest bij de Europese Commissie door argumenten en technische elementen aan te dragen in samenwerking met andere Europese brancheorganisaties.
In februari 2023 is een voorbereidende studie van 12 maanden gestart met als doel de technische vereisten, conformiteitsbeoordelingsprocedures en testprocedures te onderzoeken die voor de machines vereist zullen zijn. De Europese Commissie is in gesprek met de Europese Raad en het Parlement om de onderhandelingen over het voorstel voort te zetten.
NJC.© Info CECE
-----------------------------------------------------------------------------------------------------------------