Chevron Lubricants introduces Delo TorqForce Syn FD-1 for Mining Equipment
17/08/22-FR-English-NL-footer
Chevron Lubricants présente Delo TorqForce Syn FD-1 pour l'équipement minier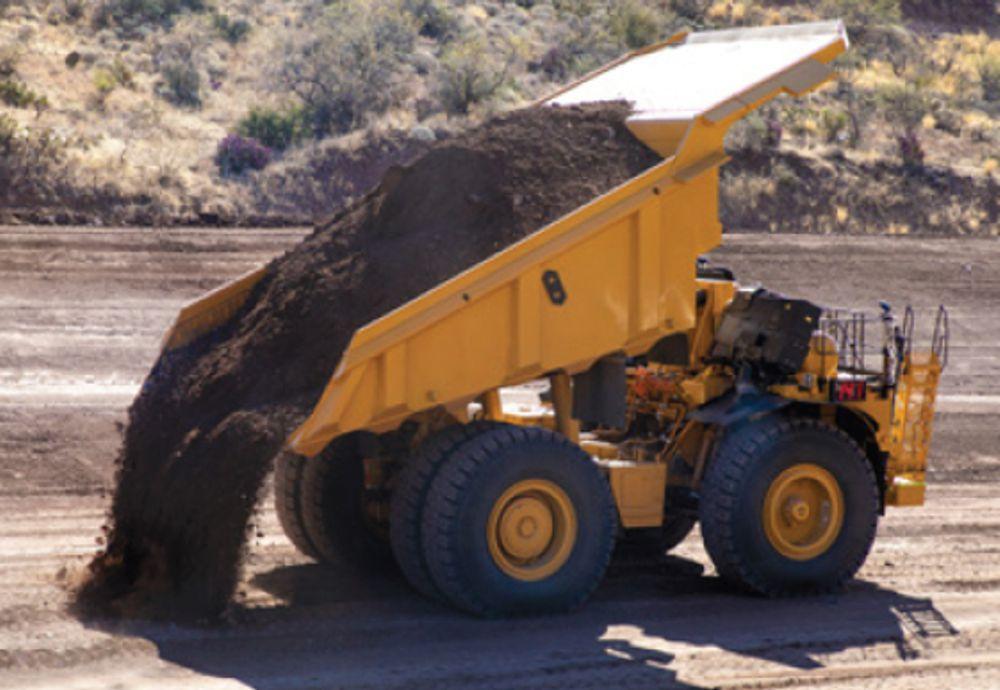 Chevron Lubricants a présenté son lubrifiant entièrement synthétique haute performance Delo TorqForce Syn FD-1 conçu pour être utilisé dans les transmissions finales et les essieux des gros camions de transport minier et autres équipements de soutien.
Delo TorqForce Syn FD-1 a été conçu pour augmenter les performances par rapport aux produits conventionnels SAE 60 TO-4 et FD-1 et formulé pour offrir une protection maximale du système, notamment :
Plage de température étendue pour des performances tout au long de l'année et par tous les temps
Excellente pompabilité par temps froid dans les opérations sous zéro/arctique
Excellentes températures extrêmes et performances de service sévères
Maximise la durée de vie de l'équipement en service sévère
Le système d'additifs avancé minimise l'usure des engrenages et des roulements fortement chargés
Maintient les pièces métalliques exemptes de vernis et de boue
Protection améliorée contre l'usure, la rouille et la corrosion
Tient plus longtemps pour des intervalles de service prolongés
Excellente résistance à l'oxydation à haute température pour une plus longue durée de vie de l'huile
Excellente filtrabilité dans le cadre du programme de lubrifiants certifiés ISOCLEAN®
Stabilité pendant les périodes de stockage
"Nous sommes ravis de présenter Delo TorqForce Syn FD-1 conçu pour maximiser la productivité et la fiabilité des gros camions de transport minier et des équipements de support", a déclaré Jason Gerig, directeur du secteur commercial de Chevron Lubricants. « Chevron s'efforce de fournir des lubrifiants aux performances éprouvées grâce à des tests rigoureux pour l'industrie minière. Les résultats du Delo TorqForce Syn FD-1 ont montré une excellente protection contre l'usure des engrenages et un très bon contrôle de l'oxydation avec un minimum de vernis pour prolonger les intervalles d'entretien de la norme de 4 000 heures à 6 000 heures et bien au-delà.
NJC.© Infos Chevron Lubricants
------------------------------------------------------------------------------------------------------------------
17/08/22-English
Chevron Lubricants introduces Delo TorqForce Syn FD-1 for Mining Equipment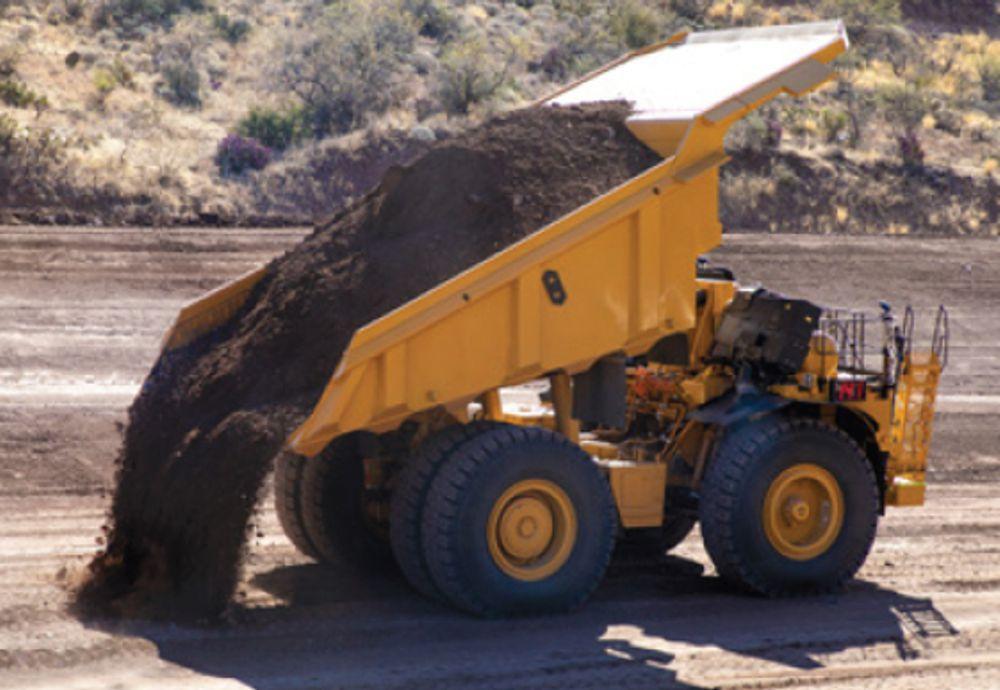 Chevron Lubricants introduced its Delo TorqForce Syn FD-1 high performance, fully synthetic lubricant designed for use in final drives and axles of large mining haul trucks and other support equipment.
Delo TorqForce Syn FD-1 was designed to increase performance over conventional SAE 60 TO-4 and FD-1 products and formulated to deliver maximum system protection, including:
Expanded Temperature Range for year-round, all-weather performance
Excellent cold weather pumpability in sub-zero/arctic operations
Excellent extreme high temperature and severe service performance
Maximizes Equipment Life in Severe Service
Advanced additive system minimizes wear in heavily loaded gears and bearings
Keeps metal parts free of varnish and sludge
Improved protection against wear, rust and corrosion
Holds up Longer for Extended Service Intervals
Outstanding oxidation resistance at high temperatures for longer oil life
Excellent filterability under the ISOCLEAN® Certified Lubricants program
Stability during storage periods
"We're excited to introduce Delo TorqForce Syn FD-1 designed to maximize productivity and reliability of large mining haul trucks and support equipment," Jason Gerig, Chevron Lubricants Commercial Sector Manager shared. "Chevron strives to provide lubricants with proven performance through rigorous testing for the mining industry. Results for Delo TorqForce Syn FD-1 showed excellent gear wear protection and very strong oxidation control with minimal varnish to extend service intervals from the standard 4,000 hours to 6,000 hours and well beyond."
NJC.© Info Chevron Lubricants
---------------------------------------------------------------------------------------------------------------------
17/08/22-NL
Chevron Lubricants introduceert Delo TorqForce Syn FD-1 voor mijnbouwapparatuur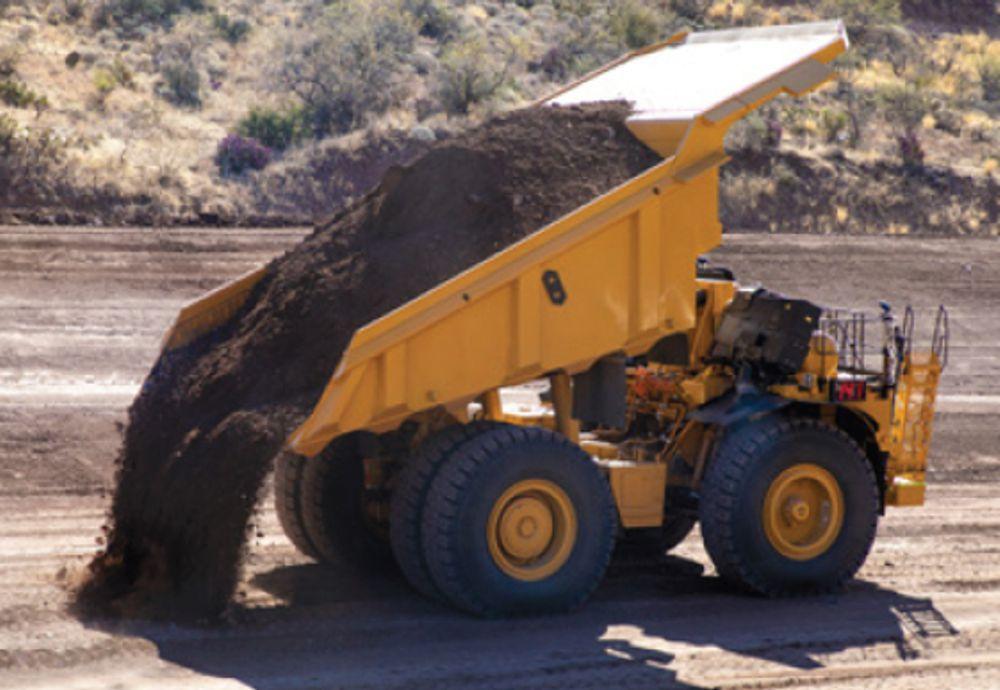 Chevron Lubricants introduceerde zijn Delo TorqForce Syn FD-1 hoogwaardig, volledig synthetisch smeermiddel, ontworpen voor gebruik in eindaandrijvingen en assen van grote mijnbouwtrucks en ander ondersteunend materieel.
Delo TorqForce Syn FD-1 is ontworpen om de prestaties te verbeteren ten opzichte van conventionele SAE 60 TO-4- en FD-1-producten en is ontwikkeld om maximale systeembescherming te bieden, waaronder:
Uitgebreid temperatuurbereik voor prestaties het hele jaar door onder alle weersomstandigheden
Uitstekende verpompbaarheid bij koud weer bij werkzaamheden onder nul/arctisch gebied
Uitstekende extreem hoge temperatuur en zware serviceprestaties
Maximaliseert de levensduur van de apparatuur in ernstige service
Geavanceerd additievensysteem minimaliseert slijtage in zwaarbelaste tandwielen en lagers
Houdt metalen onderdelen vrij van vernis en sludge
Verbeterde bescherming tegen slijtage, roest en corrosie
Houdt langer stand voor langere onderhoudsintervallen
Uitstekende oxidatieweerstand bij hoge temperaturen voor een langere levensduur van de olie
Uitstekende filtreerbaarheid onder het ISOCLEAN® Certified Lubricants-programma
Stabiliteit tijdens opslagperiodes
"We zijn verheugd om Delo TorqForce Syn FD-1 te introduceren, ontworpen om de productiviteit en betrouwbaarheid van grote mijnbouwtrucks en ondersteunende apparatuur te maximaliseren", zegt Jason Gerig, Chevron Lubricants Commercial Sector Manager. "Chevron streeft ernaar smeermiddelen te leveren met bewezen prestaties door middel van strenge tests voor de mijnbouwindustrie. Resultaten voor Delo TorqForce Syn FD-1 toonden een uitstekende bescherming tegen slijtage van de tandwielen en een zeer sterke oxidatiecontrole met minimale vernis om de onderhoudsintervallen te verlengen van de standaard 4.000 uur tot 6.000 uur en nog veel meer."
NJC.© Info Chevron Lubricants
--------------------------------------------------------------------------------------------------------------------