CRH venture capital arm to sponsor low-carbon tech

26/12/22-FR-English-NL-footer
La filiale de capital-risque de la CRH sponsorise les technologies à faible émission de carbone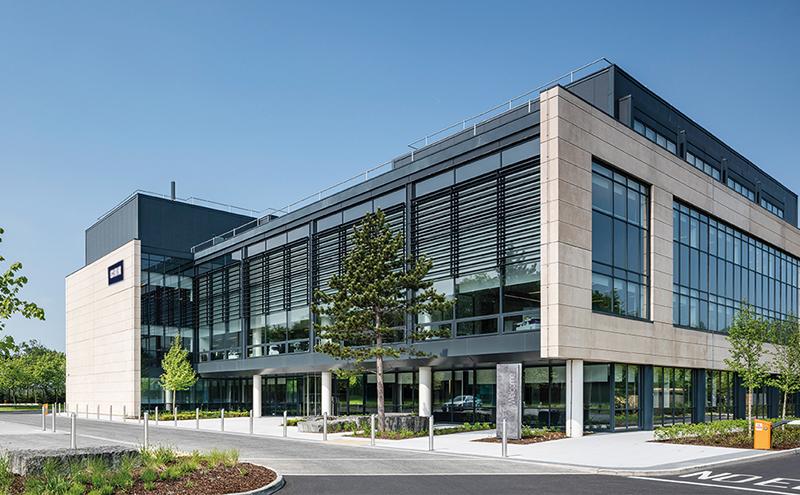 Image- CRH Ventures.
Le groupe de matériaux de construction CRH, basé à Dublin, a lancé sa propre unité de capital-risque, CRH Ventures.
CRH Ventures soutiendra le développement de nouvelles technologies conçues pour "répondre aux besoins de plus en plus complexes des clients et aux tendances évolutives de la construction", a déclaré CRH.
Le nouvel organisme dispose d'un pot de 250 millions de dollars américains (205 millions de livres sterling) à investir dans des entreprises de construction et de technologie climatique du secteur de la construction.
CRH Ventures se concentrera sur les technologies nouvelles et émergentes et investira dans des entreprises qui s'efforcent de développer "la prochaine génération de produits de construction durables avancés et d'accélérer la voie de l'industrie vers la décarbonation".
Le lancement de CRH Ventures intervient cinq ans après que le cimentier rival Cemex a lancé sa propre branche de capital-risque. Cemex Ventures se concentre également sur les innovations dans les technologies de construction durables à faible émission de carbone, telles que Modulous, un système de construction hors site activé par une plateforme numérique.
CRH Ventures s'intéresse également à la promotion du numérique et des méthodes de construction hors site.
Informations connexes
L'industrie du ciment a actuellement pour mission d'atténuer son énorme empreinte carbone grâce au développement de substituts de ciment "à faible émission de carbone" et à la capture du carbone. L'investissement dans les nouvelles technologies de construction à faible émission de carbone offre un autre moyen de réduire le profil carbone de l'industrie.
Le directeur général de CRH, Albert Manifold, a déclaré : « Le lancement de CRH Ventures démontre notre engagement continu à investir dans les nouvelles technologies qui façonneront l'environnement bâti de demain.
« CRH Ventures servira de partenaire précieux pour les start-ups et les entrepreneurs qui bénéficieront des capacités techniques, des connaissances et de l'expertise d'un leader mondial de l'industrie, pour piloter et mettre à l'échelle de nouvelles technologies et innovations qui permettront des technologies plus sûres, plus intelligentes et plus durables. construction."
CRH Ventures recherche activement des opportunités d'investissement, ayant déjà établi des partenariats avec des start-ups de la construction et des technologies climatiques dans les domaines de la numérisation et de la décarbonation.
NJC.© Info CRH Ventures
-------------------------------------------------------------------------------------------------------------------

16/12/22-English
CRH venture capital arm to sponsor low-carbon tech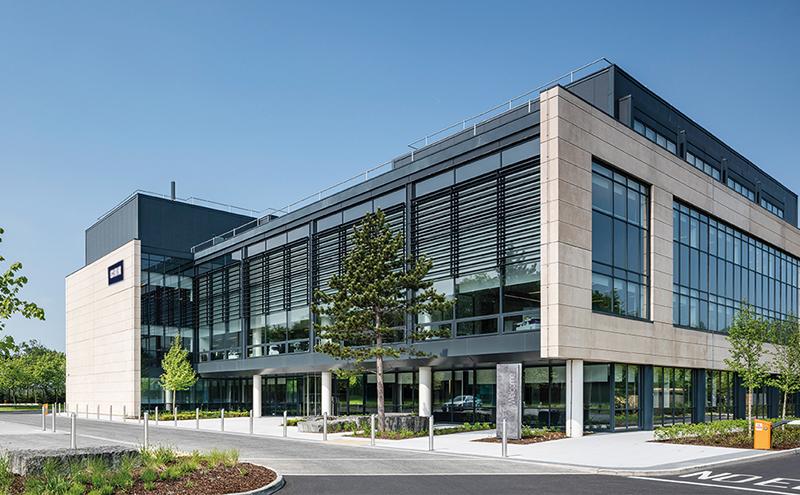 Image- CRH Ventures.
Dublin-based building materials group CRH has launched its own venture capital unit, CRH Ventures.
CRH Ventures will support the development of new technologies designed to "meet the increasingly complex needs of customers and evolving trends in construction," said CRH.
The new body has a US$250m (£205m) pot to invest with construction and climate technology companies across the construction sector.
CRH Ventures will focus on new and emerging technologies and will invest in companies that are working to develop "the next generation of advanced sustainable building products and accelerating the industry's path to decarbonisation."
The launch of CRH Ventures comes five years after rival cement producer Cemex launched its own venture capital arm. Cemex Ventures also focuses on innovations in sustainable low-carbon construction technologies, such as Modulous, an offsite construction system enabled by a digital platform.
CRH Ventures is also interested in promoting digital technology and offsite construction methods.
Related Information
The cement industry is currently on a mission to mitigate its enormous carbon footprint through the development of 'low-carbon' cement substitutes and carbon capture. Investment in emerging low-carbon building technologies offers another means of reducing the industry's carbon profile.
CRH chief executive Albert Manifold, said: "The launch of CRH Ventures demonstrates our continued commitment to investing in new technologies that will shape the built environment of tomorrow.
"CRH Ventures will serve as a valuable partner to start-ups and entrepreneurs that will benefit from the technical capabilities, knowledge and expertise of a global industry leader, to pilot and scale new technologies and innovations that will enable safer, smarter, and more sustainable construction."
CRH Ventures is actively pursuing investment opportunities, having already partnered with construction and climate technology start-ups in the areas of digitalisation and decarbonisation.
NJC.© Info CRH Ventures
-------------------------------------------------------------------------------------------------------------------

26/12/22-NL
CRH durfkapitaaltak om koolstofarme technologie te sponsoren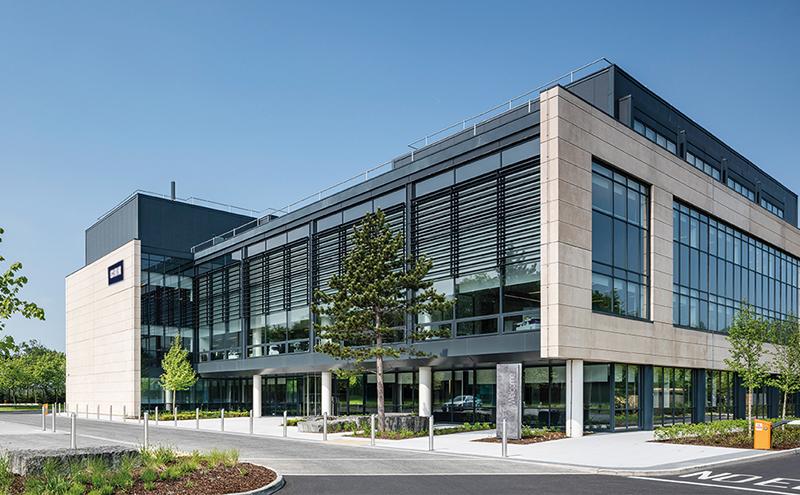 Image- CRH Ventures.
De in Dublin gevestigde bouwmaterialengroep CRH heeft zijn eigen durfkapitaaleenheid gelanceerd, CRH Ventures.
CRH Ventures zal de ontwikkeling van nieuwe technologieën ondersteunen die zijn ontworpen om "te voldoen aan de steeds complexere behoeften van klanten en veranderende trends in de bouw", aldus CRH.
Het nieuwe lichaam heeft een pot van US $ 250 miljoen (£ 205 miljoen) om te investeren met bouw- en klimaattechnologiebedrijven in de hele bouwsector.
CRH Ventures zal zich richten op nieuwe en opkomende technologieën en zal investeren in bedrijven die werken aan de ontwikkeling van "de volgende generatie geavanceerde duurzame bouwproducten en het versnellen van het pad van de industrie naar koolstofarm maken".
De lancering van CRH Ventures komt vijf jaar nadat rivaliserende cementproducent Cemex zijn eigen risicokapitaaltak lanceerde. Cemex Ventures richt zich ook op innovaties in duurzame koolstofarme bouwtechnologieën, zoals Modulous, een extern bouwsysteem dat mogelijk wordt gemaakt door een digitaal platform.
CRH Ventures is ook geïnteresseerd in het promoten van digitale technologie en externe bouwmethoden.
Gerelateerde informatie
De cementindustrie is momenteel op een missie om haar enorme ecologische voetafdruk te verkleinen door de ontwikkeling van 'koolstofarme' cementvervangers en koolstofafvang. Investeren in opkomende koolstofarme bouwtechnologieën biedt een andere manier om het koolstofprofiel van de industrie te verminderen.
Albert Manifold, CEO van CRH, zei: "De lancering van CRH Ventures toont onze voortdurende toewijding aan het investeren in nieuwe technologieën die de gebouwde omgeving van morgen vorm zullen geven.
"CRH Ventures zal dienen als een waardevolle partner voor start-ups en ondernemers die zullen profiteren van de technische capaciteiten, kennis en expertise van een wereldwijde marktleider, om nieuwe technologieën en innovaties te testen en op te schalen die veiliger, slimmer en duurzamer zullen maken bouw."
CRH Ventures streeft actief naar investeringsmogelijkheden en werkt al samen met start-ups in de bouw- en klimaattechnologie op het gebied van digitalisering en koolstofarm maken.
NJC.© Info CRH Ventures
----------------------------------------------------------------------------------------------------------------
Date de dernière mise à jour : 23/12/2022