Custom Truck One Source partners with Battle Motors
02/11/22-FR-English-NL-footer
Custom Truck One Source s'associe à Battle Motors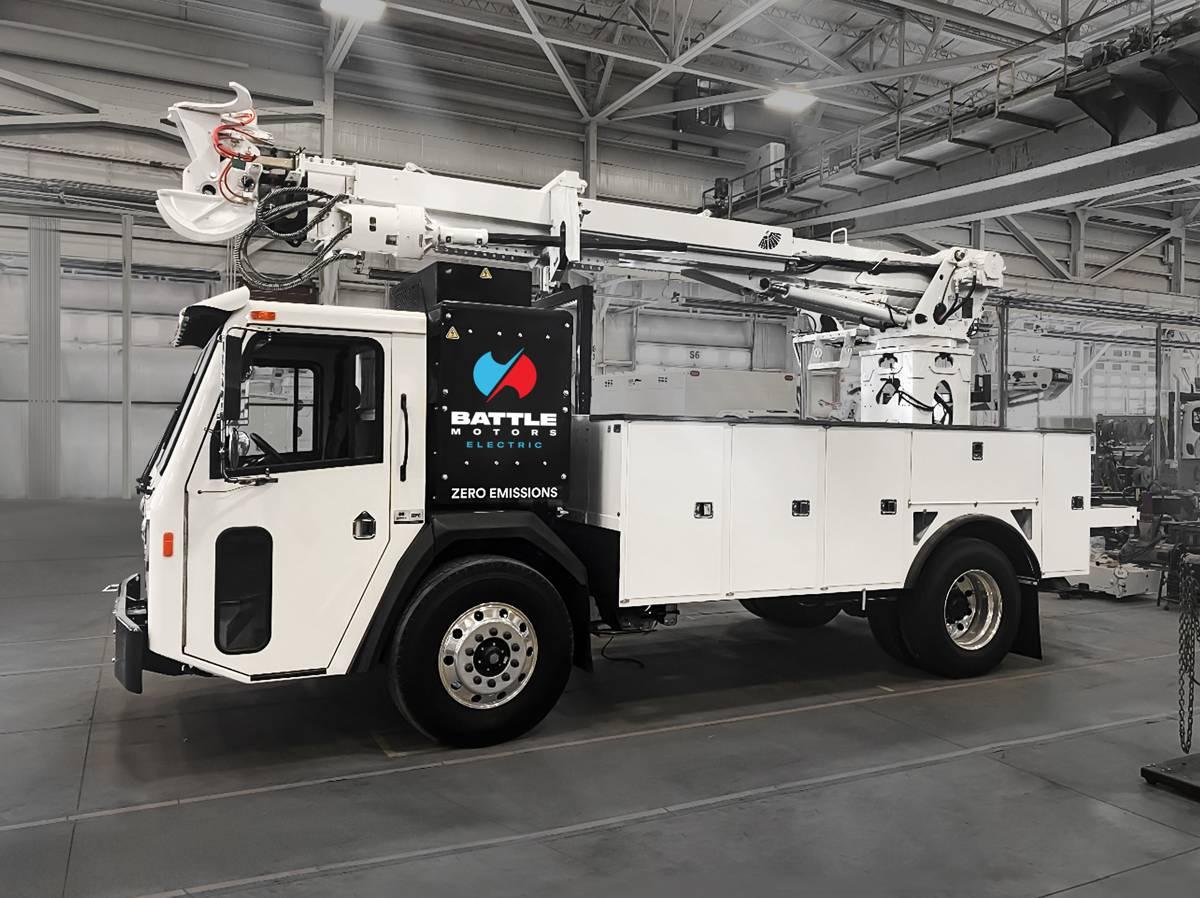 Image- Custom Truck One Source
Custom Truck One Source a annoncé l'expansion de ses offres avec l'ajout de Battle Motors à son inventaire de camions.
Dans le cadre de ce partenariat, Custom Truck proposera la gamme complète de cabovers de Battle Motor, y compris des camions électriques, ainsi que des pièces et des services au marché de Kansas City, MO et d'autres villes. Ce partenariat permettra à Battle Motors de tirer parti des canaux de distribution de Custom Truck et d'étendre sa présence sur le marché tout en offrant un service client et une assistance de premier ordre au niveau national.
"Nous sommes ravis d'élargir les offres de châssis de Custom Truck grâce à l'ajout de Battle Motors", a déclaré Fred Ross, PDG de Custom Truck. "Ce partenariat nous permettra d'offrir des options d'alimentation électrique à nos clients dans le cadre de notre offre" une source "."
Custom Truck offre une gamme complète de services au marché de l'équipement lourd. L'entreprise vend, loue, personnalise, remet à neuf et entretient une gamme variée de machines et d'actifs. L'ajout des produits Battle Motors permet à Custom Truck d'offrir des solutions de conformité aux émissions CARB pour les clients de vente et de location, mieux desservant les marchés des déchets et municipaux.
Pas un nouveau venu dans l'industrie, Battle Motors s'appuie sur des décennies d'expertise en conception et en ingénierie pour produire des camions lourds, y compris un châssis entièrement électrique. Chaque camion est spécialement conçu pour exceller dans une multitude d'environnements et d'applications, y compris les déchets, le recyclage, la construction, les services publics et la livraison.
Dans l'espace des déchets et du recyclage, des camions électriques sont disponibles pour les applications de chargement latéral avant, arrière et automatisé et dans les configurations de cabine standard et multiplace.
"Battle Motors est heureux d'entrer de manière agressive dans l'espace des camions utilitaires avec le leader de l'industrie Custom Truck One Source. Nous nous concentrons sur la technologie et l'innovation qui offrent à nos clients une valeur, une confiance et des performances exceptionnelles. Notre partenariat avec un concessionnaire de premier plan comme Custom Truck nous permet d'intensifier cette mission », a déclaré Michael Patterson, PDG et président de Battle Motors.
NJC.© Info Custom Truck One Source
-------------------------------------------------------------------------------------------------------------------
02/11/22-English
Custom Truck One Source partners with Battle Motors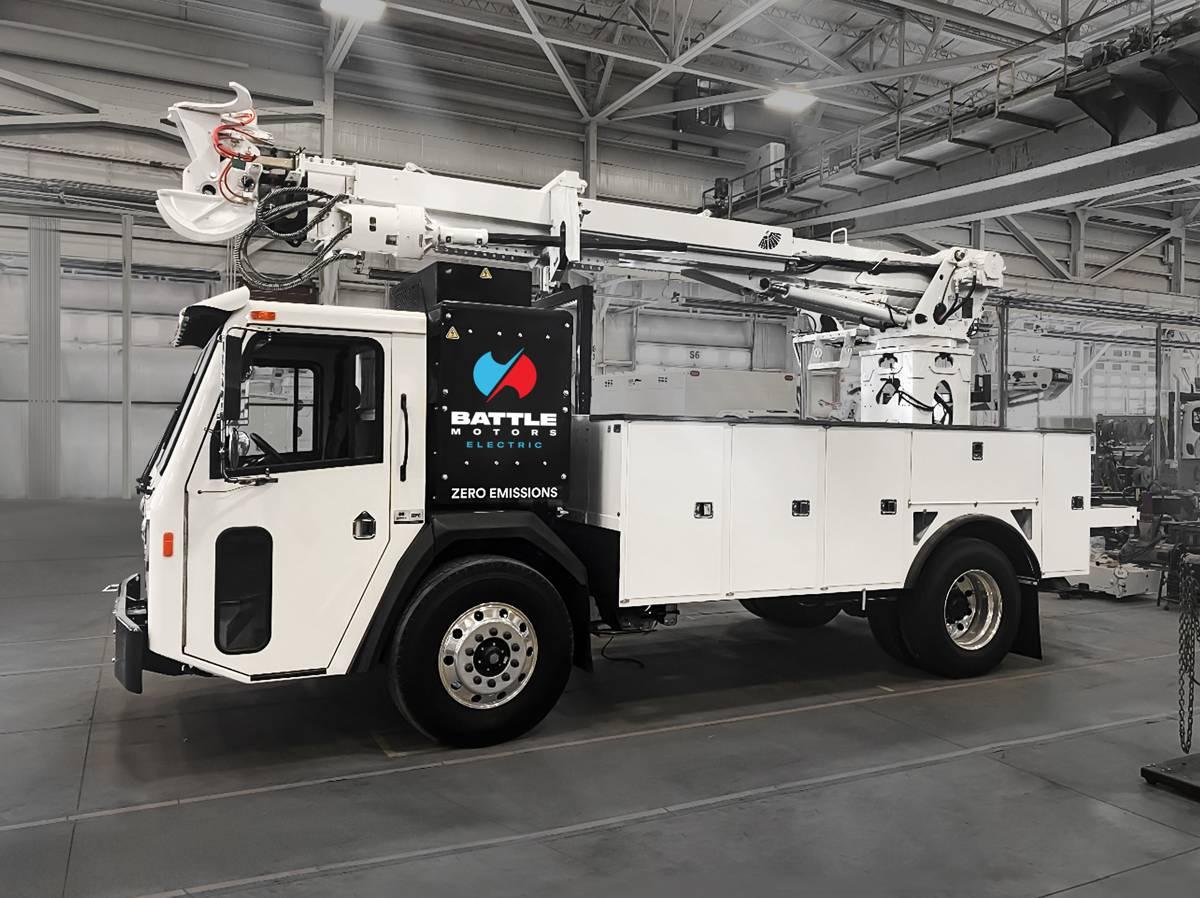 Image- Custom Truck One Source
Custom Truck One Source has announced the expansion of their offerings with the addition of Battle Motors to their truck inventory.
As part of the partnership, Custom Truck will offer Battle Motor's full cabover line including electric trucks, as well as parts and service to the Kansas City, MO market and other cities. The partnership will enable Battle Motors to leverage Custom Truck's distribution channels and expand their market presence while providing first-class customer service and support on a national level.
"We are excited to expand Custom Truck's chassis offerings through the addition of Battle Motors," said Fred Ross, CEO of Custom Truck. "This partnership will allow us to offer electric powered options to our customers as part of our 'one source' offering."
Custom Truck offers a comprehensive range of services to the heavy equipment market. The company sells, rents, customizes, remanufactures and services a diverse range of machinery and assets. The addition of Battle Motors products allows Custom Truck to offer CARB emission compliance solutions for sales and rental customers, better serving the refuse & municipal markets.
No newcomer to the industry, Battle Motors is building upon decades of design and engineering expertise to produce heavy duty trucks—including a fully electric chassis. Every truck is purpose-built to excel in a multitude of environments and applications, including refuse, recycling, construction, utility, and delivery.
In the refuse and recycling space, electric trucks are available for front, rear and automated side-loader applications and in both standard and crew cab configurations.
"Battle Motors is pleased to aggressively enter the Utility Truck space with the industry leader Custom Truck One Source. We are focused on driving technology and innovation that gives our customers exceptional value, confidence, and performance. Partnering with a leading dealership like Custom Truck allows us to step-up that mission," said Michael Patterson, CEO & Chairman of Battle Motors.
NJC.© Info Custom Truck One Source
------------------------------------------------------------------------------------------------------------------
02/11/22-NL
Custom Truck One Source werkt samen met Battle Motors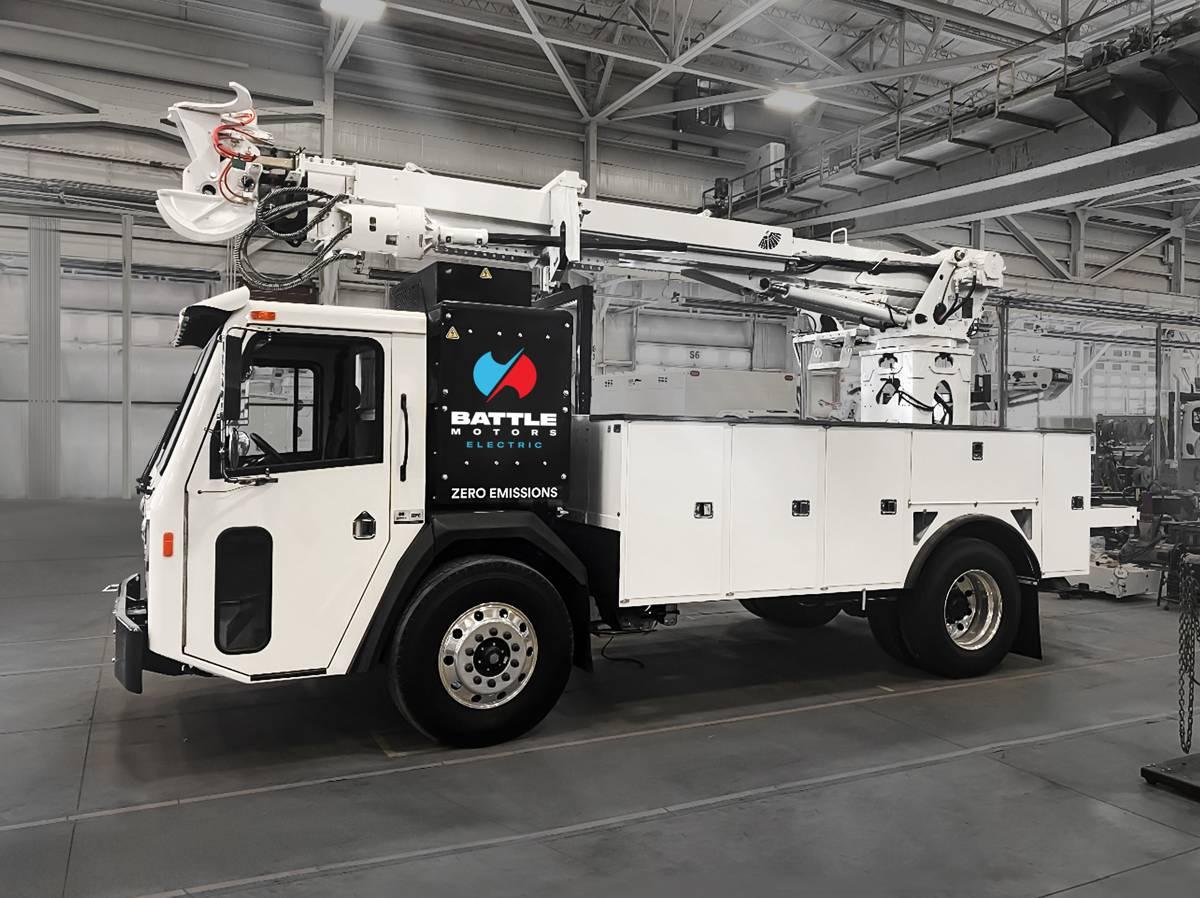 Image- Custom Truck One Source
Custom Truck One Source heeft de uitbreiding van hun aanbod aangekondigd met de toevoeging van Battle Motors aan hun vrachtwageninventaris.
Als onderdeel van het partnerschap zal Custom Truck de volledige cabover-lijn van Battle Motor aanbieden, inclusief elektrische vrachtwagens, evenals onderdelen en service aan de Kansas City, MO-markt en andere steden. De samenwerking stelt Battle Motors in staat gebruik te maken van de distributiekanalen van Custom Truck en hun aanwezigheid op de markt uit te breiden, terwijl ze eersteklas klantenservice en ondersteuning op nationaal niveau bieden.
"We zijn verheugd om het chassisaanbod van Custom Truck uit te breiden door de toevoeging van Battle Motors", aldus Fred Ross, CEO van Custom Truck. "Deze samenwerking stelt ons in staat om elektrisch aangedreven opties aan onze klanten aan te bieden als onderdeel van ons 'one source'-aanbod."
Custom Truck biedt een uitgebreid dienstenpakket aan de markt voor zwaar materieel. Het bedrijf verkoopt, verhuurt, maakt maatwerk, revisie en onderhoudt een breed scala aan machines en activa. De toevoeging van Battle Motors-producten stelt Custom Truck in staat om CARB-emissienalevingsoplossingen te bieden voor verkoop- en verhuurklanten, waardoor de afval- en gemeentelijke markten beter worden bediend.
Battle Motors is geen nieuwkomer in de branche en bouwt voort op tientallen jaren van ontwerp- en engineeringexpertise om zware vrachtwagens te produceren, inclusief een volledig elektrisch chassis. Elke vrachtwagen is speciaal gebouwd om uit te blinken in een groot aantal omgevingen en toepassingen, waaronder afval, recycling, constructie, nutsvoorzieningen en levering.
In de afval- en recyclingruimte zijn elektrische vrachtwagens beschikbaar voor toepassingen met voor-, achter- en geautomatiseerde zijladers en in zowel standaard- als dubbele cabineconfiguraties.
"Battle Motors is verheugd om agressief de Utility Truck-ruimte te betreden met de marktleider Custom Truck One Source. We zijn gericht op het stimuleren van technologie en innovatie die onze klanten uitzonderlijke waarde, vertrouwen en prestaties bieden. Door samen te werken met een toonaangevend dealerbedrijf als Custom Truck, kunnen we die missie een stap verder brengen", zegt Michael Patterson, CEO en voorzitter van Battle Motors.
NJC.© Info Custom Truck One Source
-----------------------------------------------------------------------------------------------------------------