Deutz TCD engines now HVO approved

21/12/22-FR-English-NL-footer
Les moteurs Deutz TCD désormais homologués HVO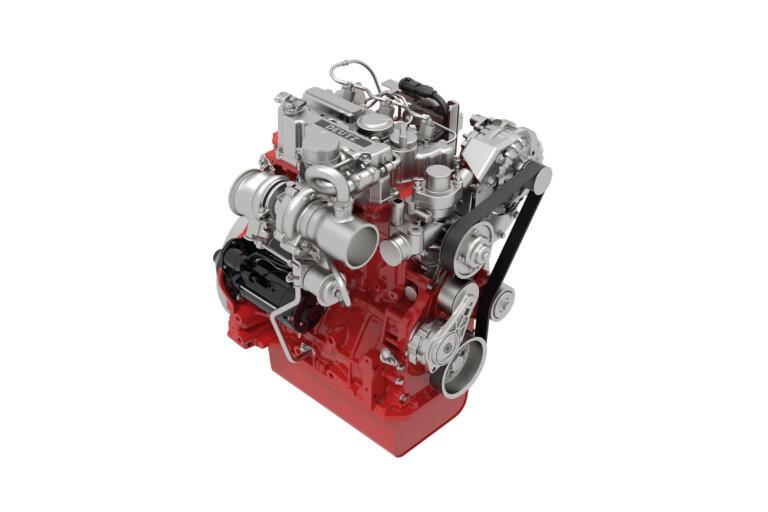 Image- DEUTZ
Deutz a annoncé qu'avec effet immédiat, l'ensemble de sa gamme de moteurs TCD est approuvé pour une utilisation avec de l'huile végétale hydrotraitée (HVO). L'approbation inclut tous les moteurs TCD conformes aux normes d'émissions EU Stage 5, y compris le nouveau diesel à quatre cylindres de 5,2 L TCD 5,2 offrant des puissances de 134 à 228 ch et un couple maximal de 950 Nm, dont la production a démarré à plein régime plus tôt cette année.
Deutz avait précédemment approuvé son portefeuille de moteurs TCD pour une utilisation avec des carburants diesel paraffiniques spécifiques. Il étend désormais cette approbation à l'utilisation du HVO, un carburant produit à partir de déchets biologiques, de fumier et d'huiles et graisses de cuisson usagées, qui, selon Deutz, réduit l'empreinte carbone de ses moteurs jusqu'à 95 %.
« Nous offrons à nos clients plus d'une voie vers la neutralité climatique. L'approbation de carburants supplémentaires pour nos entraînements complète notre programme E-Deutz et nos activités hydrogène », a déclaré le Dr Ing. Markus Müller, membre du Directoire de Deutz AG en charge de la technologie et des ventes.
En annonçant cette décision, Deutz a ajouté que le carburant paraffinique conforme à la norme EN 15940 est compatible avec le diesel fossile et que les deux carburants peuvent être mélangés et utilisés dans n'importe quel rapport. Les carburants de synthèse, ou e-carburants – ceux produits à partir d'hydrogène vert combiné au dioxyde de carbone de l'air ou de procédés industriels – peuvent compléter à moyen terme les carburants diesel paraffiniques.
La circulaire technique « Carburants 0199-99-01218/6 » fournit plus de détails sur les carburants actuellement homologués pour quels moteurs Deutz.
NJC.© Info DEUTZ
---------------------------------------------------------------------------------------------------------------------

21/12/22-English
Deutz TCD engines now HVO approved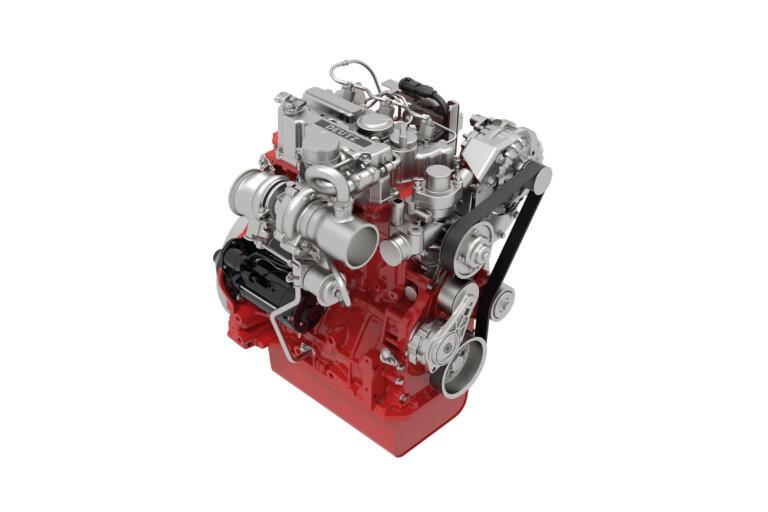 Image- DEUTZ
Deutz has announced that, effective immediately, its entire TCD engine portfolio is approved for use with hydrotreated vegetable oil (HVO). The approval includes all TCD engines meeting EU Stage 5 emissions standards, including the new 5.2 L TCD 5.2 four-cylinder diesel offering ratings of 134 to 228 hp and 950 Nm maximum torque, which started full production earlier this year.
Deutz had previously approved its TCD engine portfolio for use with specific paraffinic diesel fuels. It now extends that approval to the use of HVO, a fuel produced from biological waste, manure and used cooking oils and fats, which Deutz said has been shown to reduce the carbon footprint of its engines by up to 95%.
"We are offering our customers more than one route to climate neutrality. The approval of additional fuels for our drives complements our E-Deutz program and our hydrogen activities," said Dr. Ing. Markus Müller, member of the Deutz AG Board of Management with responsibility for technology and sales.
In announcing the move, Deutz added that EN 15940-standard paraffinic fuel is compatible with fossil diesel and the two fuels can be mixed and used in any ratio. Synthetic fuels, or e-fuels – those produced using green hydrogen combined with carbon dioxide from the air or from industrial processes – can complement paraffinic diesel fuels in the medium term.
The Technical Circular "Fuels 0199-99-01218/6" provides more details on which fuels are currently approved for which Deutz engines.
NJC.© Info DEUTZ
-----------------------------------------------------------------------------------------------------------------

21/12/22-NL
Deutz TCD-motoren nu HVO-goedgekeurd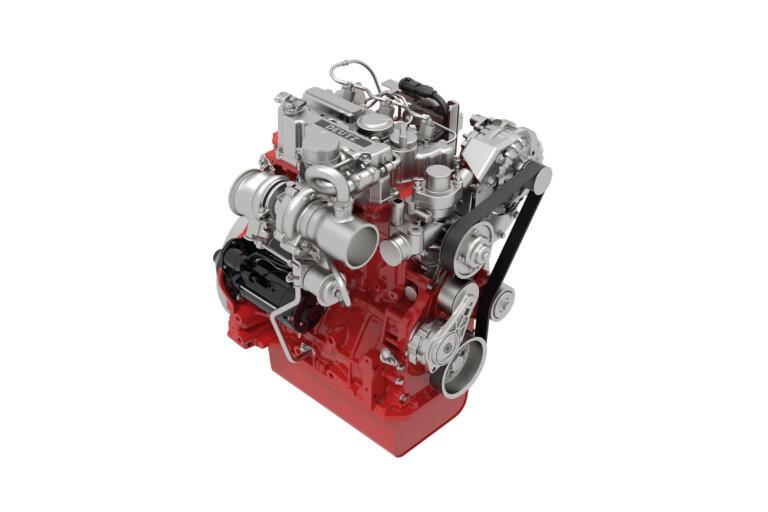 Image- DEUTZ
Deutz heeft aangekondigd dat zijn volledige TCD-motorportfolio met onmiddellijke ingang is goedgekeurd voor gebruik met met waterstof behandelde plantaardige olie (HVO). De goedkeuring omvat alle TCD-motoren die voldoen aan de EU Stage 5-emissienormen, inclusief de nieuwe 5.2 L TCD 5.2 viercilinder dieselmotor met vermogens van 134 tot 228 pk en een maximumkoppel van 950 Nm, die eerder dit jaar in productie ging.
Deutz had eerder zijn TCD-motorportfolio goedgekeurd voor gebruik met specifieke paraffinische dieselbrandstoffen. Het breidt die goedkeuring nu uit naar het gebruik van HVO, een brandstof die wordt geproduceerd uit biologisch afval, mest en gebruikte spijsoliën en -vetten, waarvan Deutz zei dat het de koolstofvoetafdruk van zijn motoren met wel 95% heeft verminderd.
"We bieden onze klanten meer dan één route naar klimaatneutraliteit. De goedkeuring van extra brandstoffen voor onze aandrijvingen vormt een aanvulling op ons E-Deutz-programma en onze waterstofactiviteiten", aldus Dr. Ing. Markus Müller, lid van de raad van bestuur van Deutz AG en verantwoordelijk voor technologie en verkoop.
Bij de aankondiging van de verhuizing voegde Deutz eraan toe dat de EN 15940-standaard paraffinische brandstof compatibel is met fossiele diesel en dat de twee brandstoffen in elke verhouding kunnen worden gemengd en gebruikt. Synthetische brandstoffen, of e-brandstoffen – geproduceerd met behulp van groene waterstof in combinatie met kooldioxide uit de lucht of uit industriële processen – kunnen op middellange termijn een aanvulling vormen op paraffinische dieselbrandstoffen.
De technische circulaire "Brandstoffen 0199-99-01218/6" geeft meer informatie over welke brandstoffen momenteel zijn goedgekeurd voor welke Deutz-motoren.
NJC.© Info DEUTZ
-------------------------------------------------------------------------------------------------------------------