Eaton reducing Environmental Impact with new technologies and systems
26/04/22-FR-English-NL-footer
Eaton réduit son impact environnemental grâce à de nouvelles technologies et de nouveaux systèmes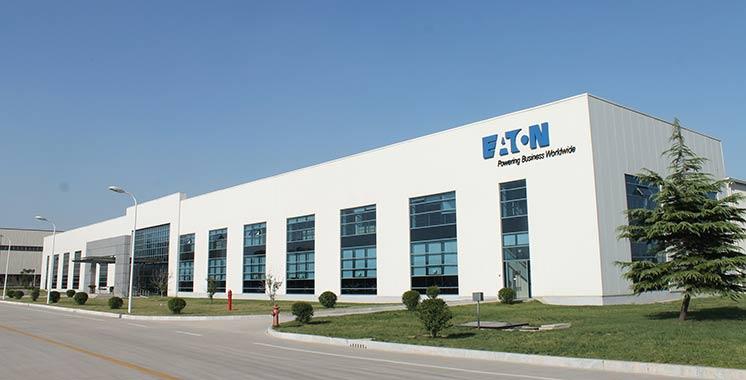 Image- Eaton
La société de gestion de l'énergie Eaton a annoncé que son groupe de véhicules avait certifié 88% de ses installations mondiales comme «zéro déchet à la décharge» (ZWTL), ayant réduit de 55% la quantité de déchets mis en décharge depuis 2019.
Eaton définit ZWTL comme atteignant systématiquement un taux de réacheminement des déchets d'enfouissement de 98 % grâce à la réutilisation, au compostage, au recyclage ou à l'incinération, mais uniquement si la chaleur générée par l'incinération a été collectée et utilisée pour créer plus d'énergie que ce qui a été utilisé dans le processus d'incinération.
"Nous sommes extrêmement fiers de la façon dont nous nous sommes réunis pour moderniser nos installations de fabrication, en tirant parti de la technologie pour améliorer l'efficacité énergétique, minimiser l'impact environnemental et nous rapprocher d'un avenir sans carbone", a déclaré Sunil Bhandari, vice-président, Opérations mondiales, Groupe de véhicules d'Eaton. "Notre engagement envers la durabilité fait partie de notre mission principale d'améliorer la qualité de vie et l'environnement de ceux qui comptent sur nous aujourd'hui et dans les décennies à venir."
Pour réduire les déchets, le groupe Vehicle se concentre sur quatre domaines principaux : la réutilisation, le recyclage, la valorisation énergétique des déchets et la mise en décharge des déchets.
Séparer les copeaux de l'eau et les recycler les empêche d'être enfouis
L'un des projets clés de ces efforts est le projet de broyage des copeaux du groupe Vehicle, qui est en cours de mise en œuvre sur tous ses sites mondiaux qui effectuent des opérations de broyage.
Les copeaux sont un sous-produit généré lors des processus de coupe des métaux lorsque des fluides tels que des huiles, des liquides de refroidissement et de l'eau sont mélangés avec de fines particules de métal et des médias de filtration. Les copeaux sont l'un des flux de déchets les plus difficiles à recycler, mais le groupe Vehicle a fait de grands progrès pour détourner les déchets de copeaux des décharges.
Grâce à des partenariats avec des fournisseurs, le groupe Vehicle déploie un processus de centrifugation mobile qui sépare les matériaux. Le fluide est ensuite réutilisé dans les processus de fabrication et les particules métalliques sont recyclées, ce qui permet de réaliser des économies. Un essai de recyclage des copeaux en 2019 a détourné 500 tonnes de la décharge, et des travaux sont en cours pour étendre cette solution afin d'accélérer les progrès de ZWTL.
Le groupe Vehicle trouve des opportunités de réutilisation pour éliminer les boues créées pendant le processus de placage en recyclant le contenu en métal, ce qui élimine le besoin de les éliminer dans une décharge. Il travaille également à développer un processus de filtrage plus efficace pour éliminer les boues et réutiliser l'eau pour un placage ultérieur.
De plus, des progrès significatifs sont réalisés dans la séparation des déchets généraux. Les déchets sont généralement créés à partir d'un manque de connaissances sur les possibilités de recyclage et de l'utilisation de matériaux non recyclables. Dans un effort pour empêcher le papier, le métal et les plastiques recyclables d'aller à la poubelle, le groupe Vehicle s'efforce d'améliorer l'éducation sur les opportunités et les procédures de recyclage. Dans le même ordre d'idées, le Groupe Véhicule s'assure que tous les emballages qu'il utilise sont recyclables et encourage ses fournisseurs à faire de même.
"Pour que ces efforts réalisent leur plein potentiel, nous éduquons nos équipes sur les méthodes de recyclage correctes, et nous demandons des commentaires sur la façon d'identifier les problèmes et les nouveaux domaines d'opportunité", a déclaré Bhandari.
Les efforts de conservation de l'eau ont un impact significatif sur les sites mondiaux
En mettant en œuvre plusieurs initiatives innovantes, le groupe Vehicle a réduit la consommation d'eau sur ses sites mondiaux de 14 % depuis 2019, ce qui le place en bonne voie pour atteindre son objectif de zéro rejet d'eau en 2030.
Afin de réduire la consommation d'eau et d'atténuer les polluants, le groupe Vehicle installe des systèmes d'eaux usées dotés de technologies d'ultrafiltration et d'osmose inverse dans plusieurs de ses installations. Les systèmes traitent et réutilisent l'eau à des fins industrielles. Certaines installations gèrent également les eaux pluviales en augmentant la perméabilité de leur propriété, en diminuant les taux de ruissellement pour réduire l'érosion et en plantant des flores indigènes qui ne nécessitent pas d'arrosage.
De plus, des robinets automatiques à capteur de débit sont installés dans les installations mondiales de Vehicle Group pour permettre la réutilisation de l'eau de refroidissement utilisée pendant les opérations quotidiennes.
NJC.© Info Eaton
------------------------------------------------------------------------------------------------------------------
26/04/22-English
Eaton reducing Environmental Impact with new technologies and systems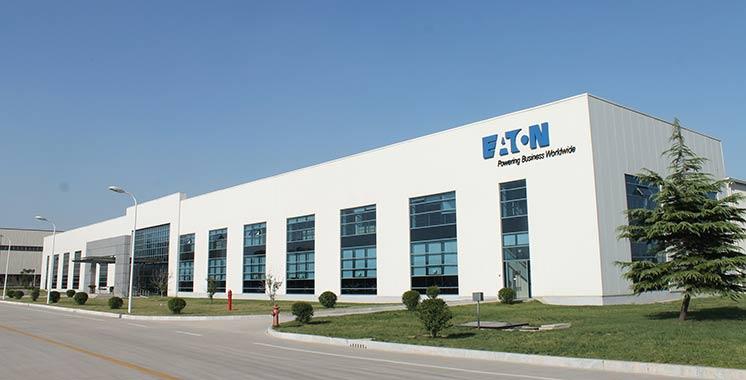 Image- Eaton
Power management company Eaton has announced its Vehicle Group has certified 88% of its global facilities as "zero-waste-to-landfill" (ZWTL), having cut the amount of waste going into landfills by 55% since 2019.
Eaton defines ZWTL as consistently achieving a landfill waste diversion rate of 98% through reuse, composting, recycling or incineration, but only if the heat generated by incineration was collected and used to create more energy than what was used in the incineration process.
"We are extremely proud of how we've come together to upgrade our manufacturing facilities, leveraging technology to improve energy efficiency, minimize environmental impact and bring us closer to a carbon-free future," said Sunil Bhandari, vice president, Global Operations, Eaton's Vehicle Group. "Our commitment to sustainability is part of our core mission to improve the quality of life and the environment for those who count on us today and in the decades to come."
To reduce waste, the Vehicle Group is focused on four primary areas: reuse, recycle, waste to energy and waste to landfill.
Separating swarf from water and recycling keeps it from landfill
One of the key projects in these efforts is the Vehicle Group's swarf grinding project, which is in the process of being implemented at all its global sites that perform grinding operations.
Swarf is a by-product generated during metal-cutting processes when fluids such as oils, coolants and water are mixed with fine particles of metal and filtration media. Swarf is one of the most difficult waste streams to recycle, but the Vehicle Group has made great strides in diverting swarf waste from landfills.
Through vendor partnerships, the Vehicle Group deploys a mobile centrifuge process that separates the materials. The fluid then is reused in manufacturing processes, and the metal particles are recycled, resulting in cost savings. A swarf recycling trial in 2019 diverted 500 tons from the landfill, and work is ongoing to expand this solution to expedite ZWTL progress.
The Vehicle Group is finding reuse opportunities to eliminate sludge created during the plating process by recycling the metal content, which eliminates the need for disposal into a landfill. It is also working to develop a more efficient filtering process to remove sludge and reuse the water for further plating.
Additionally, significant progress is being made in the segregation of general trash. Trash is typically created from a lack of knowledge of recycling opportunities and the use of unrecyclable materials. In an effort to prevent paper, metal and recyclable plastics from going into the trash, the Vehicle Group is working to improve education around recycling opportunities and procedures. Along these same lines, the Vehicle Group is ensuring all packaging it uses is recyclable and is encouraging its suppliers to do the same.
"For these efforts to realize their full potential, we are educating our teams on correct recycling methods, and we are asking for input on how to identify issues and new areas of opportunity," Bhandari said.
Water conservation efforts making a significant impact at global sites
Implementing several innovative initiatives, the Vehicle Group has lowered water consumption at its global sites by 14% since 2019, putting it well on its way to achieving its 2030 zero water discharge target.
To reduce water consumption and mitigate pollutants, the Vehicle Group is installing wastewater systems featuring ultrafiltration and reverse osmosis technologies at several of its facilities. The systems treat and reuse water for industrial purposes. Some facilities are also managing storm water by increasing the permeability of their property, decreasing runoff rates to reduce erosion and planting native florae that don't require watering.
Additionally, automatic flow-sensor faucets are being installed at Vehicle Group global facilities to enable the reuse of chiller water used during daily operations.
NJC.© Info Eaton
------------------------------------------------------------------------------------------------------------------
26/04/22-NL
Eaton vermindert de milieu-impact met nieuwe technologieën en systemen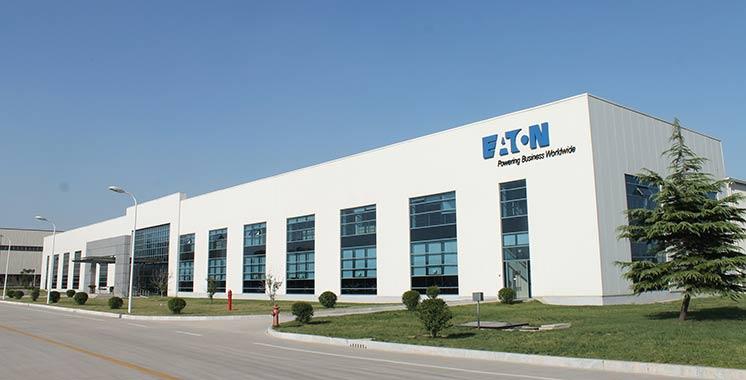 Image- Eaton
Energiebeheerbedrijf Eaton heeft aangekondigd dat zijn Vehicle Group 88% van zijn wereldwijde faciliteiten heeft gecertificeerd als "zero-waste-to-landfill" (ZWTL), waardoor de hoeveelheid afval die naar stortplaatsen gaat sinds 2019 met 55% is verminderd.
Eaton definieert ZWTL als het consequent bereiken van een afvalomleidingspercentage van 98% door hergebruik, compostering, recycling of verbranding, maar alleen als de warmte die wordt gegenereerd door verbranding wordt opgevangen en gebruikt om meer energie op te wekken dan wat werd gebruikt in het verbrandingsproces.
"We zijn enorm trots op hoe we samen zijn gekomen om onze productiefaciliteiten te upgraden, gebruikmakend van technologie om de energie-efficiëntie te verbeteren, de impact op het milieu te minimaliseren en ons dichter bij een koolstofvrije toekomst te brengen", zegt Sunil Bhandari, vice-president, Global Operations, Eaton's voertuiggroep. "Onze toewijding aan duurzaamheid maakt deel uit van onze kernmissie om de kwaliteit van leven en het milieu te verbeteren voor degenen die vandaag en in de komende decennia op ons rekenen."
Om afval te verminderen, richt de Vehicle Group zich op vier hoofdgebieden: hergebruik, recycling, afval naar energie en afval naar stort.
Door spaanders van water te scheiden en te recyclen, komt het niet op de vuilstort terecht
Een van de belangrijkste projecten in deze inspanningen is het spaanslijpproject van de Vehicle Group, dat momenteel wordt geïmplementeerd op al zijn wereldwijde locaties die slijpbewerkingen uitvoeren.
Swarf is een bijproduct dat ontstaat tijdens metaalbewerkingsprocessen wanneer vloeistoffen zoals oliën, koelvloeistoffen en water worden gemengd met fijne metaaldeeltjes en filtratiemedia. Spaan is een van de moeilijkst te recyclen afvalstromen, maar de Vehicle Group heeft grote stappen gezet in het wegleiden van spaanafval van stortplaatsen.
Via partnerships met leveranciers zet de Vehicle Group een mobiel centrifugeproces in dat de materialen scheidt. De vloeistof wordt vervolgens hergebruikt in productieprocessen en de metaaldeeltjes worden gerecycled, wat resulteert in kostenbesparingen. Bij een proef met spaanrecycling in 2019 werd 500 ton van de stortplaats omgeleid en er wordt gewerkt aan de uitbreiding van deze oplossing om de voortgang van ZWTL te versnellen.
De Vehicle Group zoekt naar mogelijkheden voor hergebruik om slib dat tijdens het galvanisatieproces ontstaat te elimineren door het metaalgehalte te recyclen, waardoor het niet meer naar een stortplaats hoeft te worden afgevoerd. Het werkt ook aan de ontwikkeling van een efficiënter filterproces om slib te verwijderen en het water opnieuw te gebruiken voor verdere galvanisatie.
Daarnaast wordt er aanzienlijke vooruitgang geboekt op het gebied van de scheiding van algemeen afval. Afval ontstaat meestal door een gebrek aan kennis van recyclingmogelijkheden en het gebruik van niet-recyclebare materialen. In een poging om te voorkomen dat papier, metaal en recyclebare kunststoffen in de prullenbak belanden, werkt de Vehicle Group aan het verbeteren van de voorlichting over recyclingmogelijkheden en -procedures. In dezelfde lijn zorgt de Vehicle Group ervoor dat alle verpakkingen die ze gebruikt recyclebaar zijn en moedigt ze haar leveranciers aan hetzelfde te doen.
"Om ervoor te zorgen dat deze inspanningen hun volledige potentieel kunnen realiseren, leiden we onze teams op over de juiste recyclingmethoden en vragen we om input voor het identificeren van problemen en nieuwe kansen", zei Bhandari.
Inspanningen voor waterbehoud die een aanzienlijke impact hebben op wereldwijde locaties
Door verschillende innovatieve initiatieven te implementeren, heeft de Vehicle Group het waterverbruik op zijn wereldwijde locaties sinds 2019 met 14% verlaagd, waarmee het goed op weg is om zijn doelstelling voor 2030 zonder waterafvoer te halen.
Om het waterverbruik te verminderen en verontreinigende stoffen te verminderen, installeert de Vehicle Group afvalwatersystemen met ultrafiltratie en omgekeerde osmose-technologieën in verschillende van haar faciliteiten. De systemen behandelen en hergebruiken water voor industriële doeleinden. Sommige faciliteiten beheren ook regenwater door de doorlaatbaarheid van hun eigendom te vergroten, de afvoersnelheid te verminderen om erosie te verminderen en inheemse flora te planten die geen water nodig heeft.
Bovendien worden automatische stromingssensorkranen geïnstalleerd in de wereldwijde faciliteiten van Vehicle Group om hergebruik van koelwater dat tijdens de dagelijkse werkzaamheden wordt gebruikt, mogelijk te maken.
NJC.© Info Eaton
----------------------------------------------------------------------------------------------------------------------