Energy Dome launches world's first CO2 Battery long-duration Energy Storage Plant
13/06/22-FR-English-NL-footer
Energy Dome lance la première centrale de stockage d'énergie longue durée à batterie CO2 au monde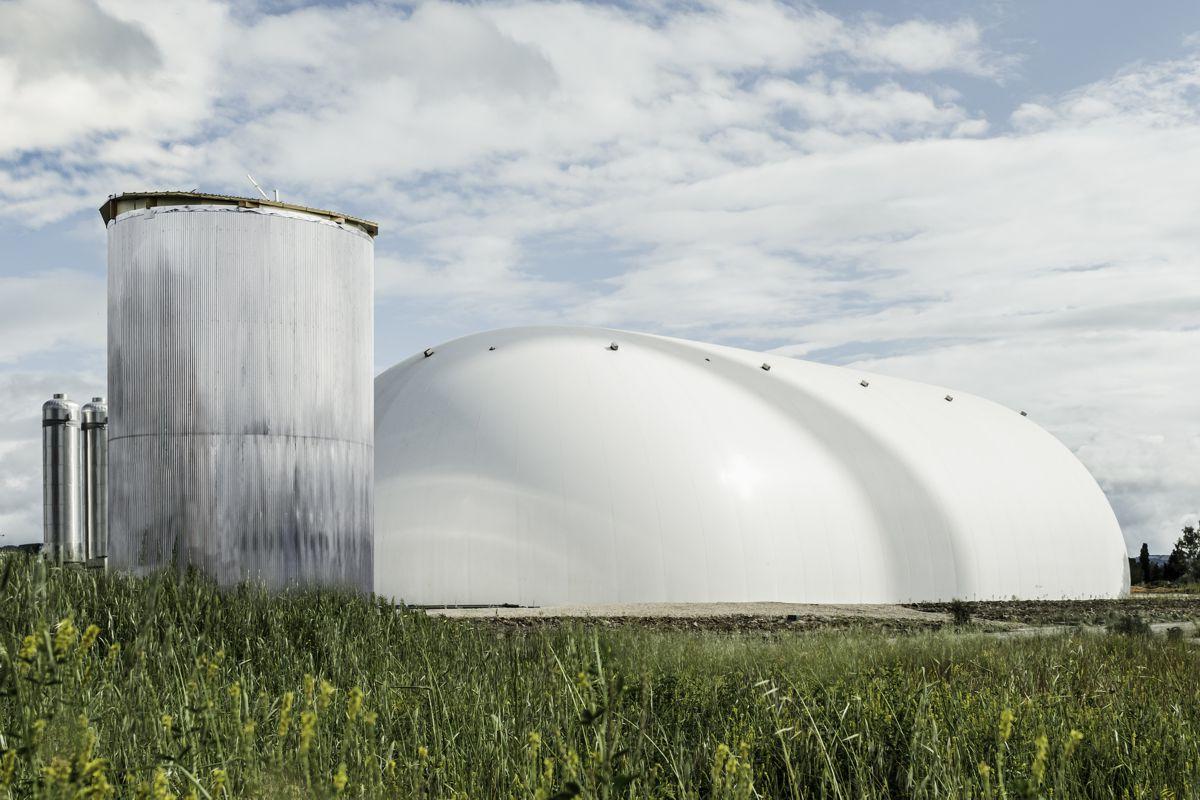 Image Energy Dome
Energy Dome, l'un des principaux fournisseurs de stockage d'énergie longue durée à grande échelle, a annoncé aujourd'hui le lancement réussi de sa première installation de batteries au CO2 en Sardaigne, en Italie.
Cette étape marque la dernière réduction des risques de la technologie de la batterie au CO2 alors qu'Energy Dome entre dans la phase de mise à l'échelle commerciale, devenant la première technologie commerciale de stockage d'énergie de longue durée sur le marché offrant une alternative fiable aux combustibles fossiles pour une alimentation de base dispatchable dans le monde entier.
La phase initiale d'exploitation a confirmé les performances de la Batterie CO2 et sa capacité à stocker l'énergie sur une longue durée, tout en conservant une efficacité aller-retour très compétitive, sans dégradation ni dépendance au site. Le projet de démonstration en Sardaigne a prouvé ce processus innovant en utilisant des équipements prêts à l'emploi disponibles auprès d'une chaîne d'approvisionnement mondialement établie, démontrant que le déploiement mondial rapide de la batterie CO2 est désormais possible sans goulots d'étranglement.
« Je suis fier de notre équipe dévouée et de nos résultats. Nous pouvons désormais apporter une réponse au problème le plus urgent de notre époque : le changement climatique », a déclaré le fondateur et PDG d'Energy Dome, Claudio Spadacini. "Notre technologie révolutionnaire, la batterie CO2, est désormais disponible dans le commerce pour rendre l'énergie renouvelable rentable et dispatchable à l'échelle mondiale."
Les batteries CO2 d'Energy Dome peuvent être rapidement déployées partout dans le monde à moins de la moitié du coût des installations de stockage de batteries lithium-ion de taille similaire, et utilisent des matériaux facilement disponibles, tels que le dioxyde de carbone, l'acier et l'eau. Energy Dome prépare actuellement sa première centrale à grande échelle de 20 MW à 200 MWh. Son premier projet commercial, Commercial Operation Date, devrait être déployé d'ici la fin de 2023.
Energy Dome a commencé ses opérations en février 2020 et est passé d'un concept à des tests complets à l'échelle de plusieurs mégawatts en un peu plus de deux ans. Pour y parvenir, Energy Dome a fait appel à une équipe d'experts en turbomachines, en génie des procédés et en énergie, avec une expérience éprouvée dans la conception de nouvelles turbines et la construction de plus de 500 MW de projets énergétiques. Ce lancement réussi est également dû en partie au caractère unique du procédé d'Energy Dome, qui intègre des composants connus dans un nouveau procédé industriel basé sur une transformation thermodynamique du CO2.
La société a déjà conclu plusieurs accords commerciaux, notamment avec un électricien italien A2A pour la construction d'une première installation de 20 MW-5h. Plus tôt cette année, Energy Dome a également signé un accord de licence non exclusif avec Ansaldo Energia, un important fournisseur de centrales et de composants de production d'électricité, pour construire des projets de stockage d'énergie de longue durée en Italie, en Allemagne, au Moyen-Orient et en Afrique.
Le plan d'Energy Dome est soutenu par des investisseurs, dont la société européenne de capital-risque deeptech 360 Capital, Barclays, Novum Capital Partners et Third Derivative.
Pour financer la mise à l'échelle commerciale rapide, Energy Dome prévoit de lancer sa levée de fonds de série B pour les investisseurs potentiels intéressés par sa technologie révolutionnaire de stockage d'énergie.
NJC.© Infos Energy Dome
-----------------------------------------------------------------------------------------------------------------
13/06/22-English
Energy Dome launches world's first CO2 Battery long-duration Energy Storage Plant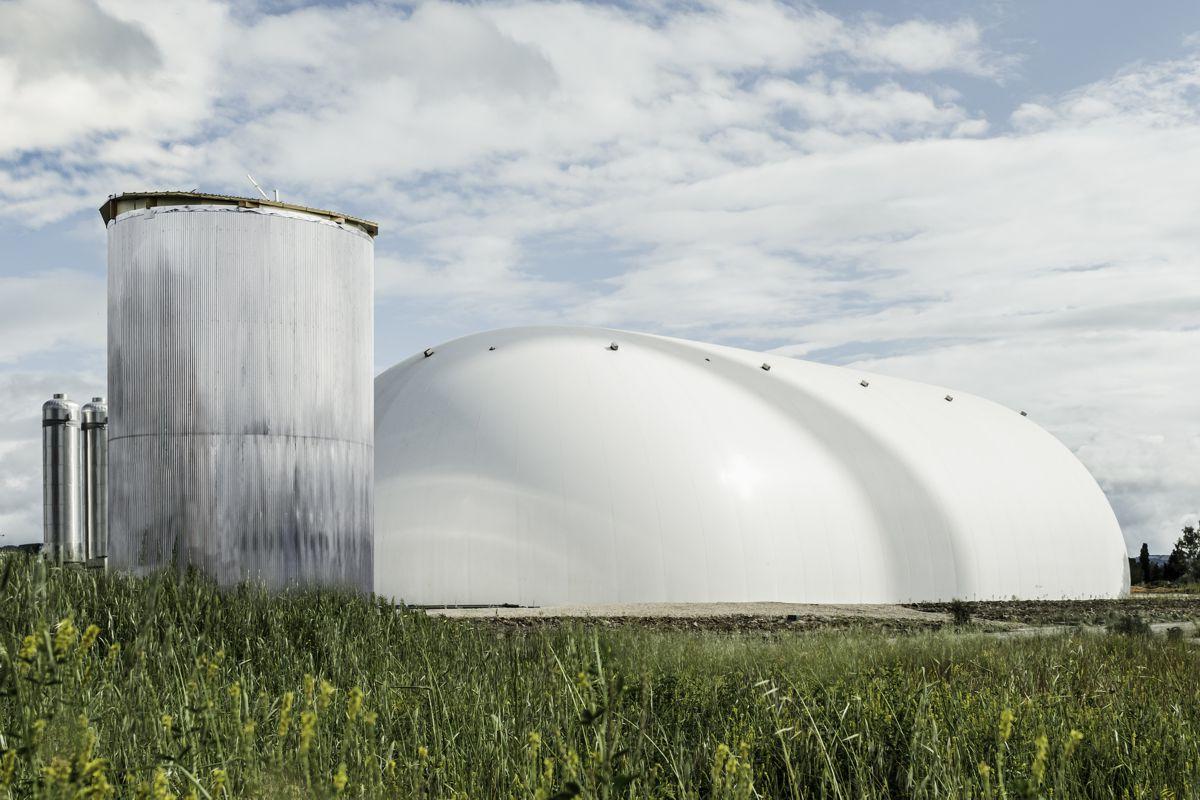 Image Energy Dome
Energy Dome, a leading provider of utility-scale long-duration energy storage, today announced the successful launch of its first CO2 Battery facility in Sardinia, Italy.
This milestone marks the final de-risking of the CO2 Battery technology as Energy Dome enters the commercial scaling phase, becoming the first commercial long-duration energy storage technology on the market offering a reliable alternative to fossil fuels for dispatchable baseload power globally.
The initial phase of operations has confirmed the performance of the CO2 Battery and its capability of storing energy for a long duration, all while maintaining highly competitive round-trip efficiency, without degradation or site dependency. The Sardinia demonstration project has proven this innovative process using off-the-shelf equipment available from a globally established supply chain, demonstrating that the rapid global deployment of the CO2 Battery is now possible with no bottlenecks.
"I am proud of our dedicated team and of our results. We can now provide an answer to the most pressing issue of our time: climate change," said Energy Dome Founder and CEO Claudio Spadacini. "Our breakthrough technology, the CO2 Battery, is now commercially available to make cost-effective renewable energy dispatchable on a global scale."
Energy Dome's CO2 Batteries can be quickly deployed anywhere in the world at less than half the cost of similar-sized lithium-ion battery storage facilities, and use readily available materials, such as carbon dioxide, steel and water. Energy Dome is now preparing for its first full-scale 20MW-200MWh plant. Its first commercial project, Commercial Operation Date, is expected to be deployed by the end of 2023.
Energy Dome began its operations in February 2020 and has progressed from a concept to full testing at multi-megawatt scale in just over two years. To achieve this, Energy Dome has tapped a team of experts in turbomachinery, process engineering and energy, with a proven track record in ventures designing novel turbines and building over 500MW of energy projects. This successful launch is also in part due to the unique nature of Energy Dome's process, which integrates known components in a novel industrial process based on a thermodynamic transformation of CO2.
The company has already secured multiple commercial agreements, including with an Italian utility A2A for the construction of a first 20MW-5h facility. Earlier this year, Energy Dome also signed a non-exclusive license agreement with Ansaldo Energia, a major provider of power generation plants and components, to build long-duration energy storage projects in Italy, Germany, the Middle East and Africa.
Energy Dome's plan is backed by investors including European deeptech venture capital firm 360 Capital, Barclays, Novum Capital Partners and Third Derivative.
To fund the rapid commercial scale-up, Energy Dome plans to launch its Series B fundraising round for prospective investors interested in its ground-breaking energy storage technology.
NJC.© Info Energy Dome
----------------------------------------------------------------------------------------------------------------------
13/06/22-NL
Energy Dome lanceert 's werelds eerste duurzame energieopslaginstallatie met CO2-batterij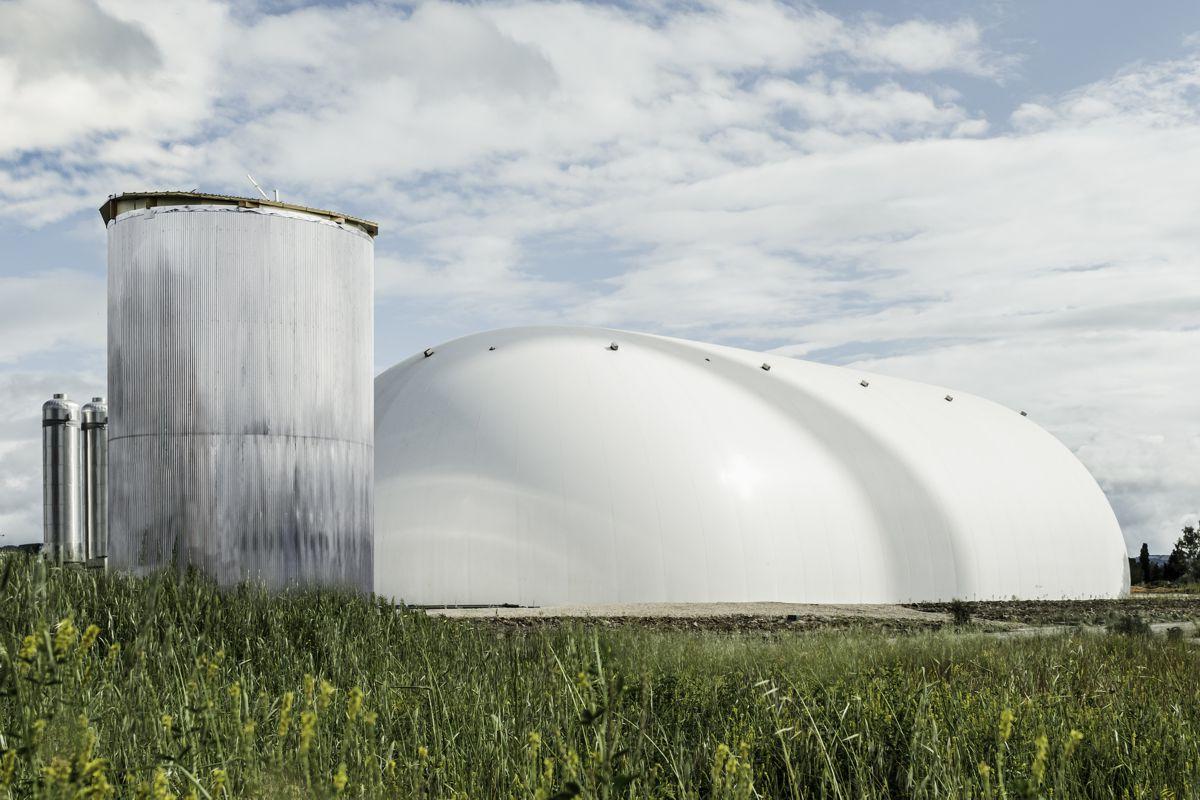 Image Energy Dome
Energy Dome, een toonaangevende leverancier van duurzame energieopslag op utiliteitsschaal, heeft vandaag de succesvolle lancering aangekondigd van zijn eerste CO2-batterijfaciliteit in Sardinië, Italië.
Deze mijlpaal markeert de laatste risicovermindering van de CO2-batterijtechnologie, aangezien Energy Dome de commerciële schaalfase ingaat en de eerste commerciële langetermijntechnologie voor energieopslag op de markt wordt die een betrouwbaar alternatief biedt voor fossiele brandstoffen voor wereldwijd verzendbare basislaststroom.
De eerste fase van de operaties heeft de prestaties van de CO2-batterij bevestigd en zijn vermogen om energie voor een lange duur op te slaan, en dit alles met behoud van een zeer concurrerende retourefficiëntie, zonder degradatie of afhankelijkheid van de locatie. Het demonstratieproject op Sardinië heeft dit innovatieve proces bewezen met behulp van kant-en-klare apparatuur die beschikbaar is in een wereldwijd gevestigde toeleveringsketen, wat aantoont dat de snelle wereldwijde inzet van de CO2-batterij nu mogelijk is zonder knelpunten.
"Ik ben trots op ons toegewijde team en op onze resultaten. We kunnen nu een antwoord bieden op het meest urgente probleem van onze tijd: klimaatverandering", zegt Claudio Spadacini, oprichter en CEO van Energy Dome. "Onze baanbrekende technologie, de CO2-batterij, is nu commercieel beschikbaar om kosteneffectieve hernieuwbare energie wereldwijd inzetbaar te maken."
De CO2-batterijen van Energy Dome kunnen snel overal ter wereld worden ingezet tegen minder dan de helft van de kosten van opslagfaciliteiten voor lithium-ionbatterijen van vergelijkbare grootte, en maken gebruik van gemakkelijk verkrijgbare materialen, zoals koolstofdioxide, staal en water. Energy Dome bereidt zich nu voor op zijn eerste volledige 20MW-200MWh-installatie. Het eerste commerciële project, Commercial Operation Date, zal naar verwachting eind 2023 in gebruik worden genomen.
Energy Dome begon zijn activiteiten in februari 2020 en is in iets meer dan twee jaar van een concept naar een volledige test op multi-megawattschaal gevorderd. Om dit te bereiken heeft Energy Dome gebruik gemaakt van een team van experts op het gebied van turbomachines, procestechniek en energie, met een bewezen staat van dienst in ondernemingen die nieuwe turbines ontwerpen en meer dan 500 MW aan energieprojecten bouwen. Deze succesvolle lancering is ook deels te danken aan het unieke karakter van het Energy Dome-proces, dat bekende componenten integreert in een nieuw industrieel proces op basis van een thermodynamische transformatie van CO2.
Het bedrijf heeft al meerdere commerciële overeenkomsten gesloten, waaronder met een Italiaans nutsbedrijf A2A voor de bouw van een eerste 20MW-5h-faciliteit. Eerder dit jaar tekende Energy Dome ook een niet-exclusieve licentieovereenkomst met Ansaldo Energia, een belangrijke leverancier van elektriciteitscentrales en componenten, voor de bouw van langdurige energieopslagprojecten in Italië, Duitsland, het Midden-Oosten en Afrika.
Het plan van Energy Dome wordt ondersteund door investeerders, waaronder de Europese deeptech-venture capital-onderneming 360 Capital, Barclays, Novum Capital Partners en Third Derivative.
Om de snelle commerciële schaalvergroting te financieren, is Energy Dome van plan om zijn Series B-fondsenwervingsronde te lanceren voor potentiële investeerders die geïnteresseerd zijn in zijn baanbrekende technologie voor energieopslag.
NJC.© Info Energy Dome
---------------------------------------------------------------------------------------------------------------