Eurorent simplifies its rehire processes using MCS

05/06/23-FR-English-NL-footer
Eurorent simplifie ses processus de réembauche grâce à MCS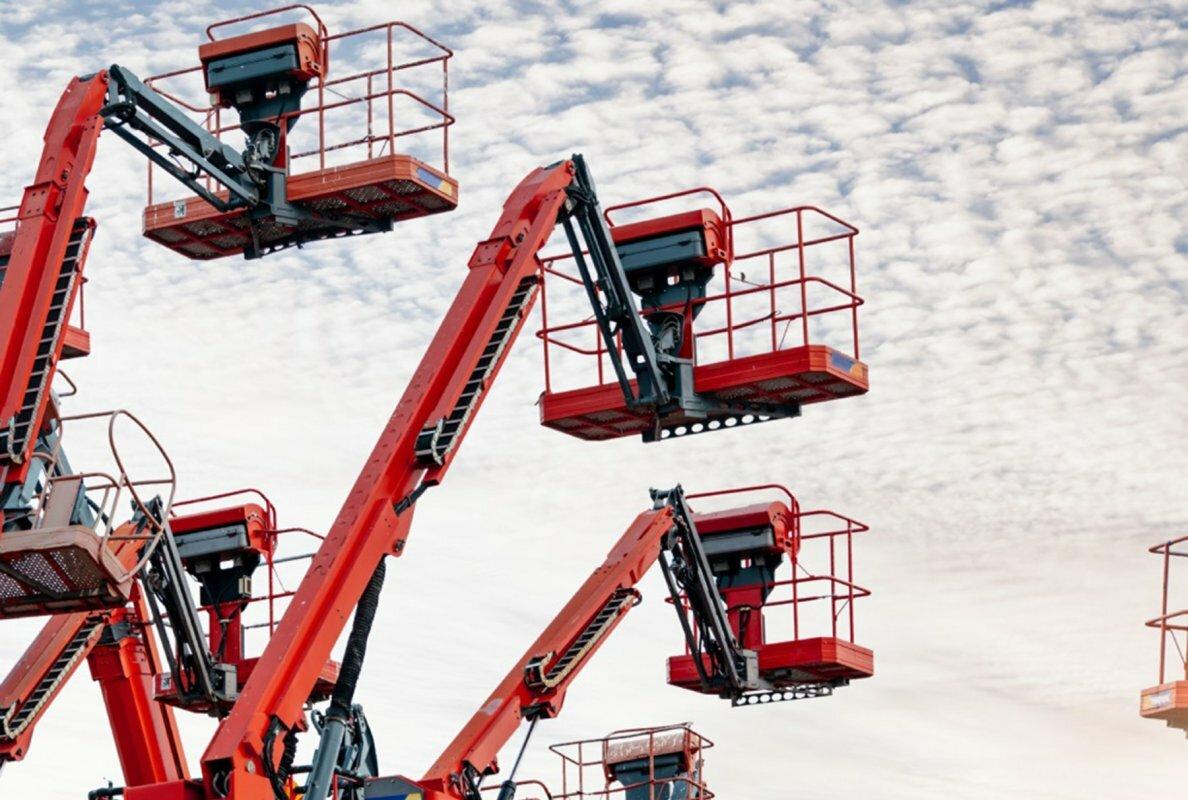 Eurorent simplifies its rehire processes using MCS IMAGE SOURCE: MCS Rental Software
Grâce à la mise en œuvre du logiciel de location MCS, Eurorent a amélioré l'efficacité de son activité de réembauche d'usines.
En raison d'une croissance rapide au cours des deux dernières années, la société de location allemande recherchait un système de gestion locative fiable pour remplacer sa solution existante. Eurorent souhaitait suivre le nombre de commandes passées par chacun de ses clients et mener une analyse approfondie de son chiffre d'affaires.
Le directeur d'Eurorent, Christoph Queitzsch, explique comment l'entreprise a bénéficié du logiciel de location MCS,
« Nous louons une large gamme de matériel. Comme tous les éléments sont stockés dans le système, cela a rendu nos processus beaucoup plus rapides et plus fluides. Nous pouvons rapidement modifier n'importe quel champ pour personnaliser les devis et autres documents. En quelques clics seulement, vous êtes là où vous devez être.
Le fait que tous ses contacts clients soient stockés dans un seul système a grandement amélioré tous ses processus et se traduit par des opérations plus efficaces. L'entreprise exploite également un bureau entièrement sans papier.
Grâce au regroupement de tous les contacts de ses clients dans un seul système, tous ses processus se sont grandement améliorés. En plus de meilleures opérations, Eurorent est 100% sans papier.
Depuis la mise en place du logiciel, l'entreprise a gagné un temps considérable sur ses processus financiers. Christophe continue,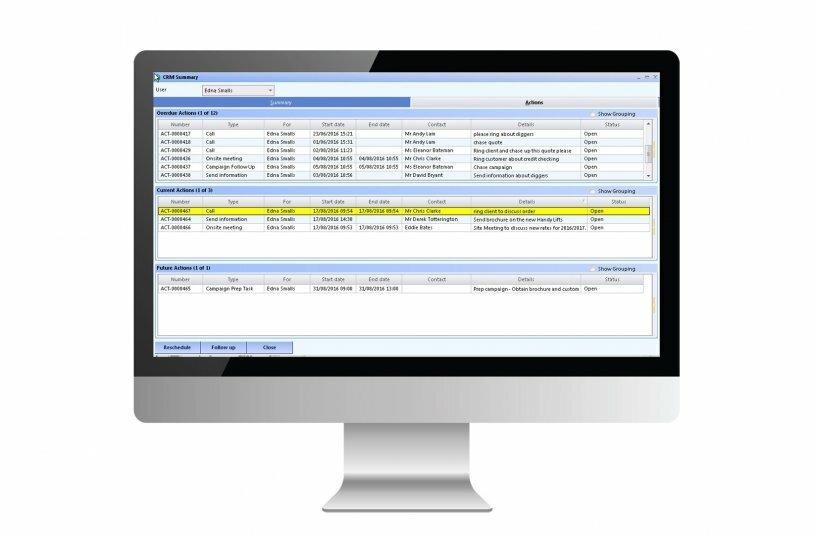 Eurorent simplifies its rehire processes using MCS IMAGE SOURCE: MCS Rental Software
« Le logiciel nous a fait gagner beaucoup de temps lors de la production des factures. Le processus est beaucoup plus court et donc facile à gérer. Auparavant, il fallait environ 20 minutes pour terminer un travail, surtout lorsqu'il y avait plusieurs pièces d'équipement. Maintenant, cela prend 5 minutes. C'est un gros gain de temps. »
Eurorent est l'une des nombreuses entreprises du secteur de la location d'installations et d'outils, aux côtés d'une gamme d'autres industries, notamment l'assainissement portable, l'hébergement, la location de générateurs, les engins de levage et bien d'autres qui bénéficient de la solution logicielle de location MCS. Guy van der Knaap, directeur général de MCS conclut,
« MCS est fier de soutenir un large éventail d'entreprises de location et de les aider à croître et à prospérer en rationalisant leurs processus. Avoir la bonne solution pour chaque entreprise est la clé du succès, c'est pourquoi nous nous engageons à fournir une assistance et une sécurité complètes à tous nos clients.
NJC.© Info MCS Rental Software
-------------------------------------------------------------------------------------------------------------

05/06/23-English
Eurorent simplifies its rehire processes using MCS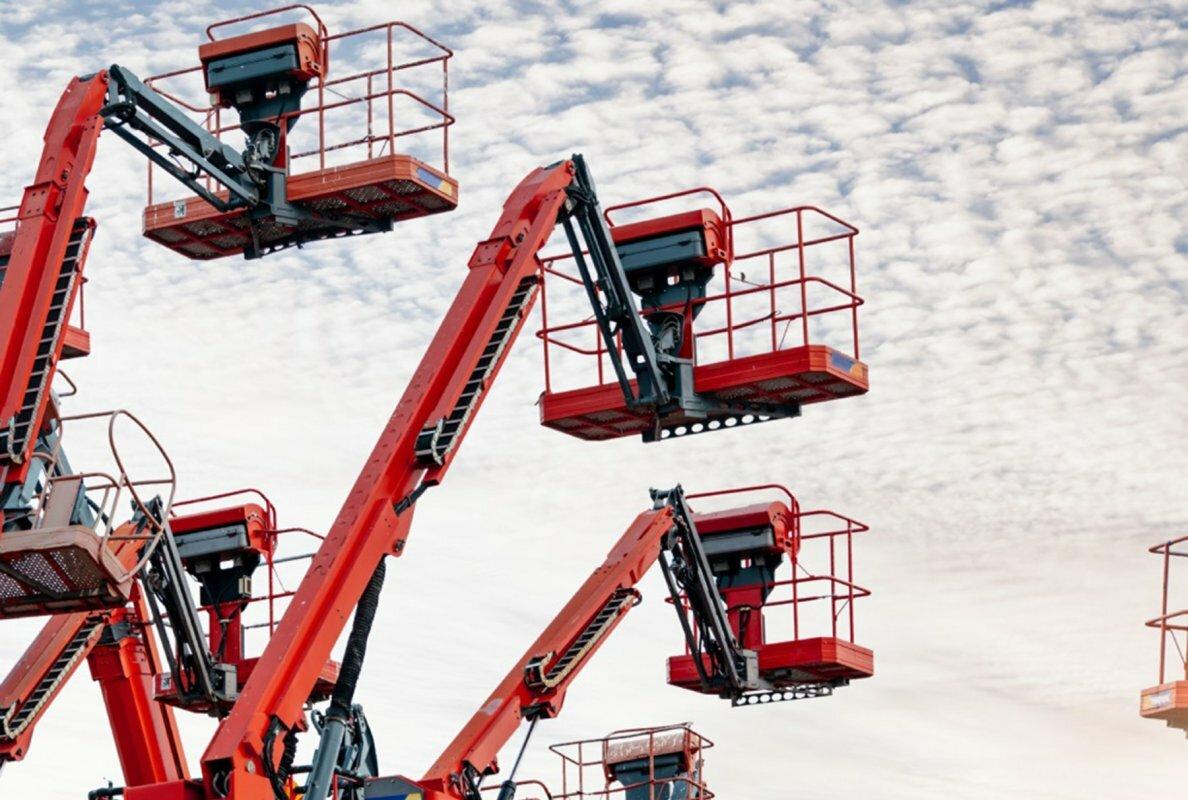 Eurorent simplifies its rehire processes using MCS IMAGE SOURCE: MCS Rental Software
As a result of the implementation of MCS Rental Software, Eurorent has improved the efficiency of its plant rehire business.
Due to rapid growth over the past couple of years, the German rental company was looking for a reliable rental management system to replace its existing solution. Eurorent wanted to track the number of orders placed by each of its clients and conduct in-depth analysis of its revenue.
Eurorent Manager, Christoph Queitzsch, explains how the company has benefited from MCS Rental Software,
"We rent out a wide range of equipment. As all the items are stored in the system, it has made our processes run much faster and smoother. We can quickly edit any fields to customise quotes and other documents. With only a few clicks, you're where you need to be."
Having all its customer contacts stored in one system greatly improved all its processes and results in more efficient operations. The company also operates a completely paper-free office.
As a result of having all its customers' contacts in one system, all its processes have greatly improved. In addition to better operations, Eurorent is 100% paperless.
Since implementing the software, the company has saved considerable time on its financial processes. Christoph continues,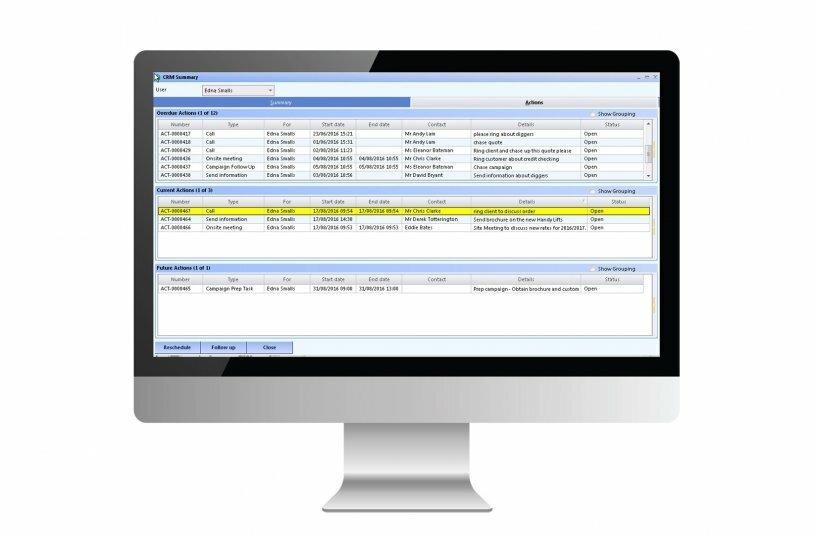 Eurorent simplifies its rehire processes using MCS IMAGE SOURCE: MCS Rental Software
"The software has saved us a lot of time when producing invoices. The process is much shorter and so easy to manage. Previously it took around 20 minutes to complete a job, especially when there are multiple pieces of equipment. Now it takes 5 minutes. That's a big time saver."
Eurorent is one of many companies in the Plant & Tool Rental sector, alongside a range of other industries, including portable sanitation, accommodation, generator hire, lifting gear and more that are benefitting from MCS Rental Software solution. Guy van der Knaap, Managing Director of MCS concludes,
"MCS is proud to support a wide range of rental businesses and help them grow and thrive by streamlining their processes. Having the right solution for each business is the key to success, that's why we promise to provide full support and security to all our customers."
NJC.© Info MCS Rental Software
---------------------------------------------------------------------------------------------------------------

05/06/23-NL
Eurorent vereenvoudigt haar rehire-processen met behulp van MCS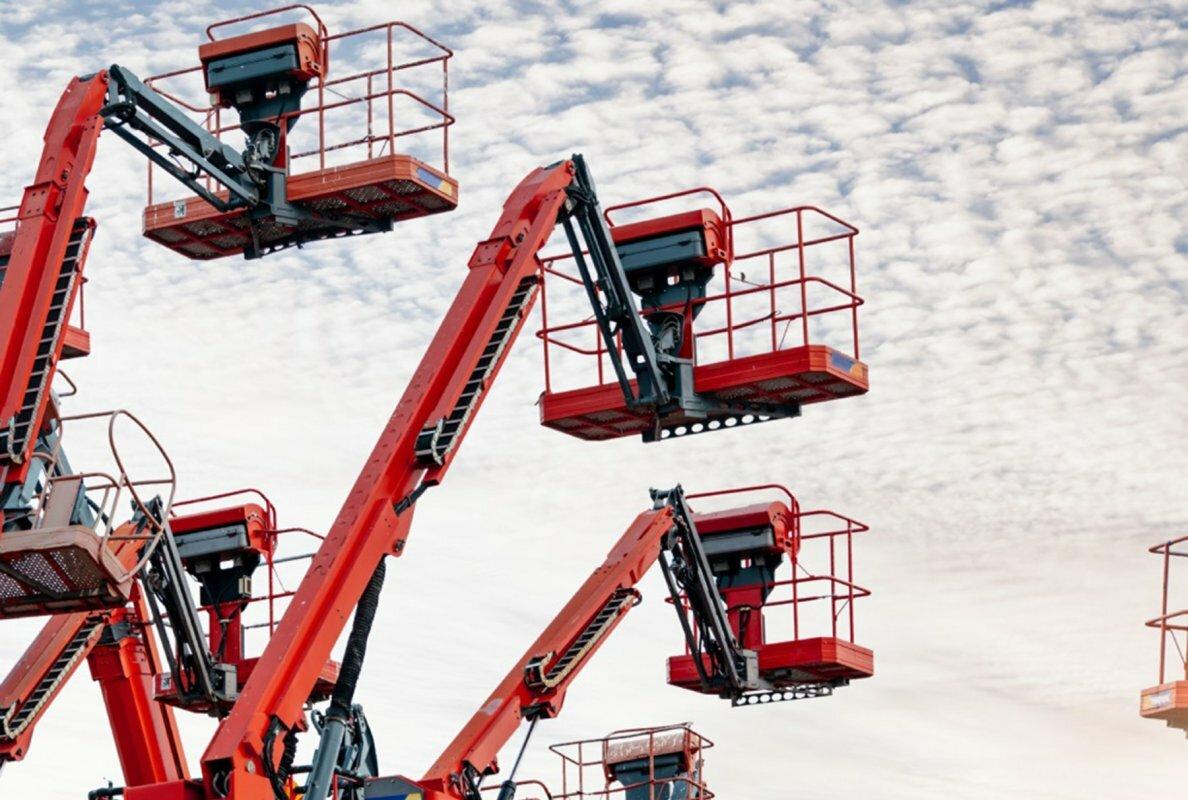 Eurorent simplifies its rehire processes using MCS IMAGE SOURCE: MCS Rental Software
Als resultaat van de implementatie van MCS Rental Software heeft Eurorent de efficiëntie van haar verhuuractiviteiten voor planten verbeterd.
Door de snelle groei van de afgelopen jaren was het Duitse verhuurbedrijf op zoek naar een betrouwbaar verhuurbeheersysteem ter vervanging van de bestaande oplossing. Eurorent wilde het aantal bestellingen van elk van zijn klanten volgen en een diepgaande analyse van zijn inkomsten uitvoeren.
Eurorent Manager, Christoph Queitzsch, legt uit hoe het bedrijf heeft geprofiteerd van MCS Rental Software,
"We verhuren een breed scala aan apparatuur. Omdat alle items in het systeem worden opgeslagen, zijn onze processen veel sneller en soepeler verlopen. We kunnen alle velden snel bewerken om offertes en andere documenten aan te passen. Met slechts een paar klikken ben je waar je moet zijn."
Door alle klantcontacten in één systeem op te slaan, zijn alle processen sterk verbeterd en is de bedrijfsvoering efficiënter geworden. Het bedrijf heeft ook een volledig papierloos kantoor.
Door alle contacten van haar klanten in één systeem te hebben, zijn alle processen sterk verbeterd. Naast een betere bedrijfsvoering is Eurorent 100% papierloos.
Sinds de implementatie van de software heeft het bedrijf veel tijd bespaard op de financiële processen. Christoph vervolgt,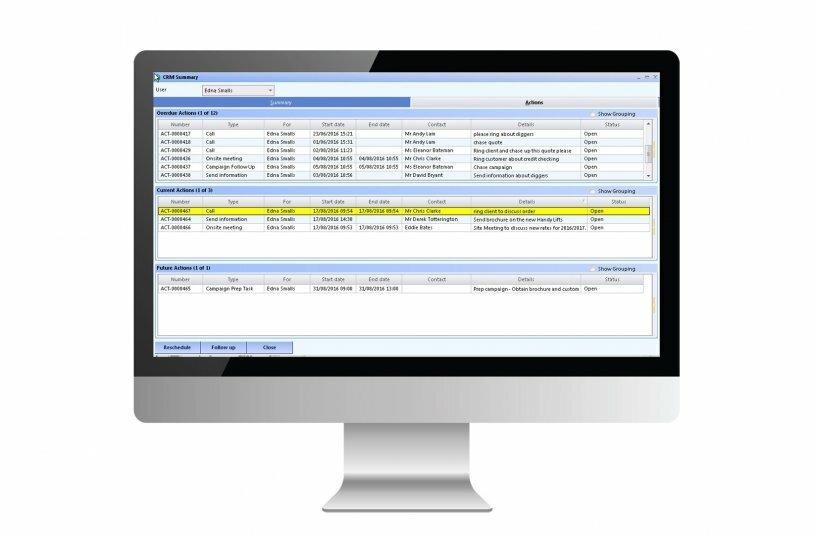 Eurorent simplifies its rehire processes using MCS IMAGE SOURCE: MCS Rental Software
"De software heeft ons veel tijd bespaard bij het maken van facturen. Het proces is veel korter en zo gemakkelijk te beheren. Voorheen duurde het ongeveer 20 minuten om een klus te klaren, vooral als er meerdere apparaten waren. Nu duurt het 5 minuten. Dat is een grote tijdsbesparing."
Eurorent is een van de vele bedrijven in de sector Plant & Tool Rental, naast een reeks andere industrieën, waaronder mobiele sanitaire voorzieningen, accommodatie, verhuur van generatoren, hijswerktuigen en meer die profiteren van de MCS Rental Software-oplossing. Guy van der Knaap, Managing Director van MCS besluit,
"MCS is er trots op een breed scala aan verhuurbedrijven te ondersteunen en hen te helpen groeien en bloeien door hun processen te stroomlijnen. Het hebben van de juiste oplossing voor elk bedrijf is de sleutel tot succes, daarom beloven we om al onze klanten volledige ondersteuning en veiligheid te bieden."
NJC.© Info MCS Rental Software
----------------------------------------------------------------------------------------------------------------
Date de dernière mise à jour : 01/06/2023