Exodigo Subsurface Imaging makes Underground Exploration safer

08/02/23-FR-English-NL-footer
Exodigo Subsurface Imaging rend l'exploration souterraine plus sûre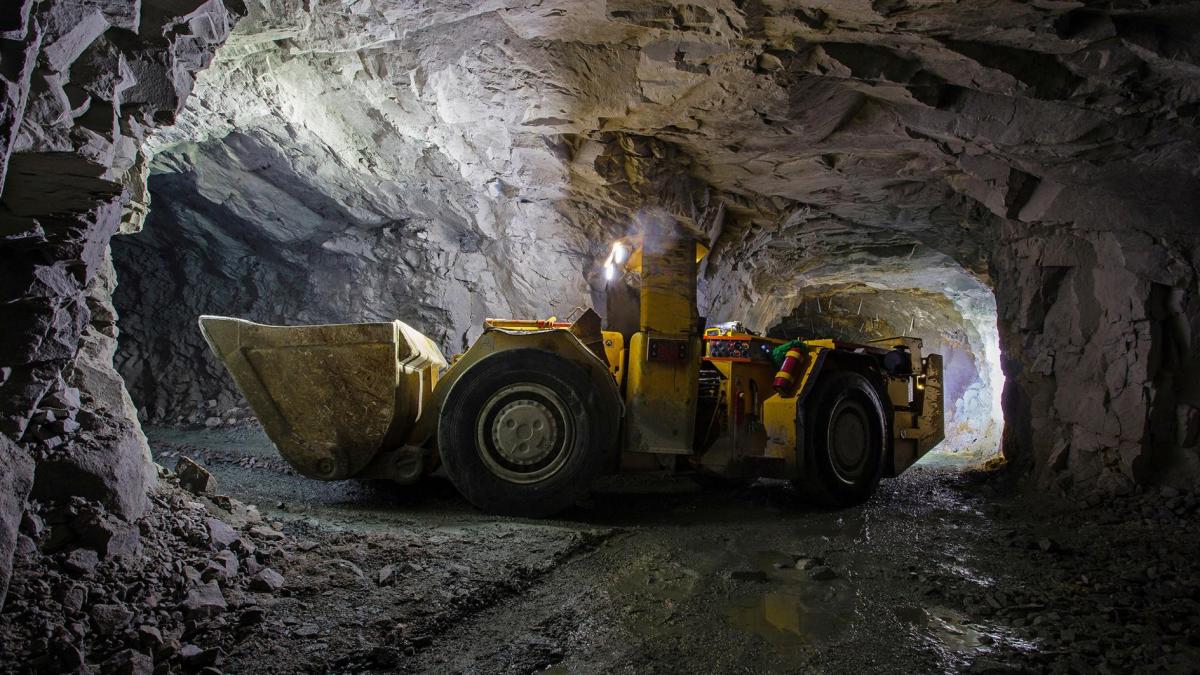 Image- Exodigo
Exodigo, la plate-forme d'imagerie souterraine non intrusive la plus précise, a annoncé aujourd'hui ses jalons pour 2022, ainsi que ses prévisions pour ce qui nous attend en 2023 et au-delà, alors que la pression pour des constructions plus sûres et plus durables s'intensifie.
En lançant sa plateforme de cartographie 3D du sous-sol en février 2022, Exodigo a changé à jamais les considérations de coût, de sécurité et de durabilité pour les leaders des transports, des services publics, de la construction et des infrastructures en leur permettant de « voir » avec précision le sous-sol. Les dangers souterrains tels que les lignes de services publics cachées entraînent des problèmes de sécurité massifs, des dépassements de budget et des retards de calendrier, ce qui intensifie encore le coût environnemental et l'empreinte carbone des grands projets d'infrastructure. Premier à utiliser la fusion multi-capteurs pour traiter les signaux de données des capteurs les plus avancés en électromagnétisme, gravitation, lumière, géoradar (GPRz), lidar et sources sismiques avec intelligence artificielle (IA), Exodigo fournit une image précise et claire de le sous-sol sans perturber la terre.
Validation des distinctions
Les organisations du monde entier veulent des moyens meilleurs et plus rapides d'obtenir une vue précise de ce qui se cache sous la surface. Les organisations dépensent plus de 100 milliards de dollars chaque année en excavations et forages exploratoires inutiles selon les calculs d'Exodigo, ce qui entraîne des lignes de coupe, des déversements, des explosions et d'autres accidents évitables, tandis que l'utilisation constante d'équipements lourds et les émissions de gaz à effet de serre associées endommagent la planète. Nommé l'une des meilleures inventions TIME de 2022, présenté dans Next Big Things in Tech de Fast Company, un Cemex Construction Startup Gold Award, lauréat du concours de pitch Grid Forward Innovation et annoncé comme une percée exemplaire, Exodigo résout le sous-sol en alimentant un nouveau l'ère de l'exploration souterraine - économisant du temps, de l'argent, des vies et la planète.
Semblable à l'exécution simultanée d'une IRM, d'une tomodensitométrie et d'une échographie et combinant les résultats en une seule source de vérité, la densité et la rapidité de la collecte et du traitement des données permettent à Exodigo d'identifier plus d'actifs enfouis que d'autres méthodes de localisation et d'arpentage souterraines - conclusion 20 -50 % de services publics en plus que les alternatives, par exemple, selon l'analyse du rapport Technology Advancements and Gaps in Underground Safety 2022 de la Common Ground Alliance (CGA).
"Notre plate-forme de cartographie du sous-sol alimentée par l'IA offre un moyen plus sûr et plus durable pour les entreprises de services publics et les responsables des infrastructures/bâtiments de planifier et d'exécuter correctement les projets", a noté le cofondateur d'Exodigo et le directeur technique Ido Gonen. « Le sous-sol est l'une des frontières d'imagerie les plus compliquées car les signaux souterrains sont extrêmement variés et difficiles à interpréter. En tant que premier à combiner avec succès tous les signaux souterrains en une seule matrice, Exodigo a acquis une énorme reconnaissance au cours de notre première année hors de la furtivité.
Intérêt des investisseurs et traction de l'industrie
Exodigo a annoncé aujourd'hui l'extension de son tour de table à 41 millions de dollars. Après avoir levé 29 millions de dollars en financement initial dirigé par Zeev Ventures et 10D Ventures, avec la participation de SquarePeg Capital, JIBE Ventures et des leaders de l'industrie Tidhar Construction, Israel Canada et WXG Ltd., Exodigo a rapidement lancé des projets pilotes aux États-Unis. Après des déploiements réussis sur les sites de National Grid, l'une des plus grandes entreprises de services publics au monde, pour améliorer la sécurité, réduire les coûts et accroître l'efficacité opérationnelle, Exodigo a également obtenu un investissement de plusieurs millions de dollars de National Grid Partners (NGP), l'entreprise et l'innovation filiale de National Grid, dans le cadre de son engagement à lutter contre le changement climatique. Exodigo a récemment achevé son financement de démarrage avec des investisseurs minoritaires supplémentaires et utilisera les fonds pour répondre à la demande intense du marché pour ses solutions.
Depuis sa disponibilité commerciale (juin 2022), Exodigo a été rapidement adopté par plus de 20 leaders des services publics, de la construction et du transport aux États-Unis, en Europe et en Israël. Les projets notables en 2022 comprenaient la fourniture d'une visibilité souterraine plus précise pour 811/PG&E, le California Department of Transportation (Caltrans), Charge, Florida Power & Light (FP&L), Granite Construction, GTI Energy, LA Metro et TotalEnergies.
« Nous ne nous attendions pas au niveau de précision que nous avons constaté en comparant les résultats d'Exodigo à nos scans traditionnels. Exodigo élimine une grande partie des risques que notre industrie a pris en compte les normes de chantier », a ajouté Erich Metzger, directeur principal, Développement stratégique, Charge, après qu'Exodigo ait identifié 3 fois plus de lignes souterraines que son ensemble d'outils standard, réduisant ainsi les risques, les nids-de-poule destructeurs et les dommages environnementaux. et les coûts.
Attentes d'Exodigo
Selon le cofondateur et PDG d'Exodigo, Jeremy Suard, nous sommes au début d'une évolution massive de l'exploration souterraine. Ses six prédictions principales incluent:
1-La construction respectueuse du climat occupera le devant de la scène lors de nombreux événements environnementaux, mais pour aller de l'avant, nous devons d'abord revenir au début. Alors que de nombreux défenseurs de la durabilité et de l'investissement vert se sont concentrés sur le carbone incorporé et les matériaux à faible émission de carbone, la construction recyclée, etc. en 2022, les étapes AVANT une construction sont tout aussi essentielles pour résoudre la crise climatique que où, quoi et comment nous la construisons. Notre objectif est de veiller à ce que les discussions futures sur des pratiques de construction plus durables et plus sûres ne manquent pas l'importance de la première étape critique - comptabiliser avec précision ce qui se trouve sous n'importe quel chantier de construction avant de ramasser une seule pelle.
2-Des sommes colossales seront investies dans le renouvellement et la construction de nouvelles infrastructures dans les années à venir, mais construire ces infrastructures de façon sécuritaire et durable sera un défi de taille. L'automatisation permettra des enquêtes meilleures et plus abordables et numérisera des processus auparavant analogiques comme les enquêtes et la cartographie, offrant une visibilité complète sur les données qui ont été stockées sur des papiers, des fichiers disparates ou dans l'esprit des employés pendant trop longtemps. L'innovation continue dans l'IA et la robotique contribuera également à améliorer la qualité de la planification et de la maintenance et des nouveaux projets de construction, en réduisant les défauts, les fuites et les accidents potentiellement catastrophiques. Par exemple, l'un des principaux risques dans tout projet de construction est ce qui se trouve sous le sol, y compris les dangers immédiats comme les lignes électriques ou les conduites de gaz naturel. Avec les progrès de l'IA, ces risques peuvent être complètement évités.
3-Les problèmes de sécurité, les dépassements de budget et les retards massifs dans le calendrier continuent d'affliger la plupart des projets de construction - avec chaque chantier de construction et projet d'infrastructure, chaque retard et chaque excavation créant plus de risques, plus de dommages environnementaux, une plus grande empreinte carbone et un prix plus élevé. La prochaine ère d'exploration souterraine basée sur l'IA atténuera les risques du processus de découverte et garantira des constructions plus sûres et plus durables dans le monde entier.
4-Des cartes souterraines inexactes et incomplètes créent des risques énormes pour les projets d'infrastructure. Les solutions conventionnelles – essentiellement embaucher une entreprise d'arpentage ou simplement creuser autant d'endroits que possible – sont inadéquates et ne peuvent trouver et cartographier qu'environ 85 % du sous-sol. Nous devons aller au-delà des améliorations progressives du statu quo pour atténuer les risques, accélérer la livraison des projets et atteindre le zéro net. Remplaçant complètement le statu quo, les cartes souterraines atteindront une précision de 99 % en 2023.
5-L'écosystème des infrastructures a besoin d'une nouvelle norme pour la cartographie souterraine. Plusieurs parties ont investi dans le développement et l'établissement de normes, des régulateurs fédéraux à l'American Society of Civil Engineers. Il s'agit d'un changement majeur par rapport à la façon dont l'industrie fonctionne actuellement et repousse les limites de qui, quand et comment les cartes souterraines sont traitées sur les projets. Une connaissance fiable du sous-sol avant le début de la construction devrait être une exigence.
6-Comme nous sommes en mesure de « voir » davantage de souterrains grâce aux progrès technologiques, l'amélioration des efforts de registre public pour les actifs souterrains deviendra plus importante. En collaboration avec l'État et le gouvernement fédéral, les dirigeants des communautés des services publics, des infrastructures, de l'ingénierie et de la technologie doivent créer une boucle de rétroaction plus solide et plus fiable pour tirer pleinement parti de nouveaux ensembles de données améliorés sur ce qui se cache sous la surface. En collaboration avec des leaders comme Underground Service Alert of Northern California and Nevada, qui fournit des services 811 régionaux, nous nous engageons à rendre des cartes plus précises des services publics souterrains accessibles à tous - en réduisant les risques et en améliorant les résultats de TOUT projet qui implique d'innover en 2023 et au-delà .
Au cours de l'année à venir, Exodigo prévoit d'approfondir sa présence dans les secteurs du transport et de l'énergie, ainsi que de se développer dans l'écosystème de la construction et des infrastructures, en mettant l'accent sur l'expansion de ses équipes et de sa clientèle d'entreprise aux États-Unis, en Israël et en Europe. À l'avenir, Exodigo adaptera également ses solutions pour résoudre d'autres problèmes souterrains tels que l'évaluation des risques de gouffre, des modèles précis de substrat rocheux et de niveau d'eau, des projets d'exploration de métaux rares et de développement souterrain.
NJC.© Info Exodigo
------------------------------------------------------------------------------------------------------------

08/02/23-English
Exodigo Subsurface Imaging makes Underground Exploration safer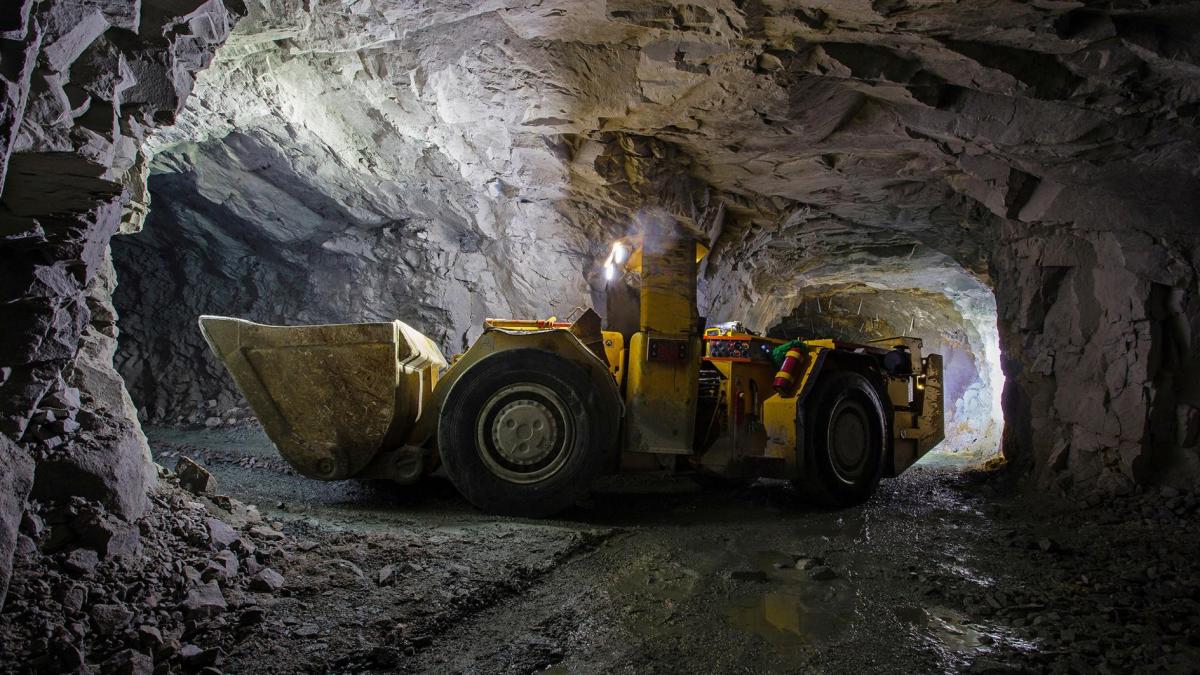 Image- Exodigo
Exodigo, the most accurate non-intrusive subsurface imaging platform, today announced its 2022 milestones, as well as its predictions for what is in store in 2023 and beyond as the push for safer, more sustainable builds intensifies.
Debuting its 3D subsurface mapping platform in February 2022, Exodigo forever changed cost, safety and sustainability considerations for transportation, utility, construction and infrastructure leaders by allowing them to accurately "see" underground. Underground dangers such as hidden utility lines cause massive safety issues, budget overruns, and schedule delays – which all further intensify the environmental cost and carbon footprint of major infrastructure projects. The first to employ multi-sensor fusion to process data signals from the most advanced sensors in electromagnetics, gravitation, light, ground penetrating radar (GPRz), lidar and seismic sources with artificial intelligence (AI), Exodigo delivers an accurate, clear picture of the underground without disturbing the earth.
Validating Accolades
Organizations around the world want better, faster ways to get a precise view of what lies beneath the surface. Organizations spend more than $100B each year on unnecessary excavation and exploratory drilling according to Exodigo's calculations – leading to cut lines, spills, explosions and other avoidable accidents, while constant use of heavy equipment, and associated greenhouse gas emissions, damages the planet. Named one of TIME's Best Inventions of 2022, featured in Fast Company's Next Big Things in Tech, a Cemex Construction Startup Gold Award, winner of the Grid Forward Innovation pitch contest and heralded as an exemplary breakthrough, Exodigo is solving the underground by powering a new era of underground exploration – saving time, money, lives and the planet.
Similar to running an MRI, CT scan, and ultrasound at once and combining the results into a single source of truth, the density and speed of data collection and processing enables Exodigo to identify more buried assets than other subsurface locating and surveying methods – finding 20-50% more utilities than alternatives, as an example, according to analysis from the Common Ground Alliance (CGA) Technology Advancements and Gaps in Underground Safety 2022 report.
"Our AI-powered subsurface mapping platform provides a safer, more sustainable way for utility companies and infrastructure/building leaders to properly plan and execute projects," noted Exodigo Cofounder and CTO Ido Gonen. "The underground is one of the most complicated imaging frontiers because underground signals are extremely varied and difficult to interpret. As the first to successfully combine all underground signals into one matrix, Exodigo has earned tremendous recognition in our first year out of stealth."
Investor Interest and Industry Traction
Exodigo today announced the extension of its seed round to $41M. After raising $29M in initial seed funding led by Zeev Ventures and 10D Ventures, with participation from SquarePeg Capital, JIBE Ventures and industry leaders Tidhar Construction, Israel Canada and WXG Ltd., Exodigo rapidly commenced pilot projects in the United States. After successful deployments at National Grid sites, one of the world's largest utility companies, to improve safety, reduce cost, and increase operational efficiency, Exodigo also secured a multi-million dollar investment from National Grid Partners (NGP), the corporate venture and innovation arm of National Grid, as part of its commitment to fighting climate change. Exodigo recently completed its seed funding with additional minority investors and will use the funds to meet intense market demand for its solutions.
Since its commercial availability (June 2022), Exodigo has been rapidly adopted by 20+ leaders across utilities, construction, and transportation across the United States, Europe, and Israel. Notable projects in 2022 included providing more accurate underground visibility for 811/PG&E, the California Department of Transportation (Caltrans), Charge, Florida Power & Light (FP&L), Granite Construction, GTI Energy, LA Metro and TotalEnergies.
"We were not expecting the level of precision we saw when comparing Exodigo's findings to our traditional scans. Exodigo eliminates a lot of the risks our industry has come to consider jobsite norms," added Erich Metzger, Sr. Director, Strategic Development, Charge, after Exodigo identified 3x more underground lines than its standard toolset, reducing risks, destructive potholing, environment damage and costs.
Exodigo Expectations
According to Exodigo Cofounder and CEO Jeremy Suard, we are at the start of a massive evolution in underground exploration. His six primary predictions include:
1-Climate-conscious construction will take center stage at many environmental events, but to move ahead we first need to go back to the beginning. While many sustainability and green investment advocates fixated on embodied carbon and low-carbon materials, recycled construction, etc. in 2022, the steps BEFORE a build are just as critical to solving the climate crisis as where, what and how we build it. Our goal is to make sure future discussions about more sustainable, safer building practices don't miss the importance of the critical first step – accurately accounting for what lies beneath any build site before picking up a single shovel.
2-A colossal amount of money will be spent on renewing and building new infrastructures in the coming years, but building these infrastructures safely and sustainably will be a core challenge. Automation will enable better and more affordable surveys and digitize previously analog processes like surveys and mapping, providing full visibility into data that has been stored on papers, disparate files or in employees' minds for much too long. Continued innovation in AI and robotics will also help enhance the quality of planning and maintenance and of new construction projects—reducing faults, leaks and potentially catastrophic accidents. For example, one of the major risks in any construction project is what lies underneath the ground—including immediate dangers like electric lines or natural gas pipes. With AI advancements, these risks can be completely prevented.
3-Safety issues, budget overruns, and massive schedule delay continue to plague most building projects – with each construction site and infrastructure project, each delay and each excavation creating more risks, more environmental damage, a bigger carbon footprint and a higher price tag. The next era of AI-driven underground exploration will derisk the discovery process and ensure safer, more sustainable builds around the globe.
4-Inaccurate, incomplete underground maps create tremendous risks for infrastructure projects. Conventional solutions – essentially hiring a surveying company or just digging in as many places as you can – are inadequate and can only find and map about 85% of underground. We need to go beyond incremental improvements to the status quo to mitigate risk, expedite project delivery and reach net zero. Completely replacing the status quo, underground maps will get to 99% accuracy in 2023.
5-The infrastructure ecosystem needs a new standard for underground mapping. Several parties have been investing in developing and establishing standards, from federal regulators to the American Society of Civil Engineers. This is a major shift from how the industry currently operates and pushes the boundaries for who, when, and how underground maps are handled on projects. Reliable underground knowledge before construction starts should be a requirement.
6-As we are able to "see" more underground thanks to technology advances, enhancing public registry efforts for underground assets will become more important. Working with state and federal government, leaders across the utility, infrastructure, engineering and technology communities must create a stronger, more reliable feedback loop to fully leverage new, improved data sets about what lies beneath the surface. Working with leaders like Underground Service Alert of Northern California and Nevada, which provides regional 811 services, we are dedicated to making more accurate maps of underground utilities accessible for all – lowering risks and improving outcomes for ANY project that involves breaking ground in 2023 and beyond.
In the year ahead, Exodigo plans to deepen its foothold within the transportation and energy sectors, as well as expand across the construction and infrastructure ecosystem with a continued focus on expanding its teams and enterprise customer reach across the United States, Israel and Europe. In the future, Exodigo will also scale its solutions to solve other underground problems like sink hole risk evaluation, precise bedrock and water-level models, rare metal exploration and underground development projects.
NJC.© Info Exodigo
---------------------------------------------------------------------------------------------------------

08/02/23-NL
Exodigo Subsurface Imaging maakt Underground Exploration veiliger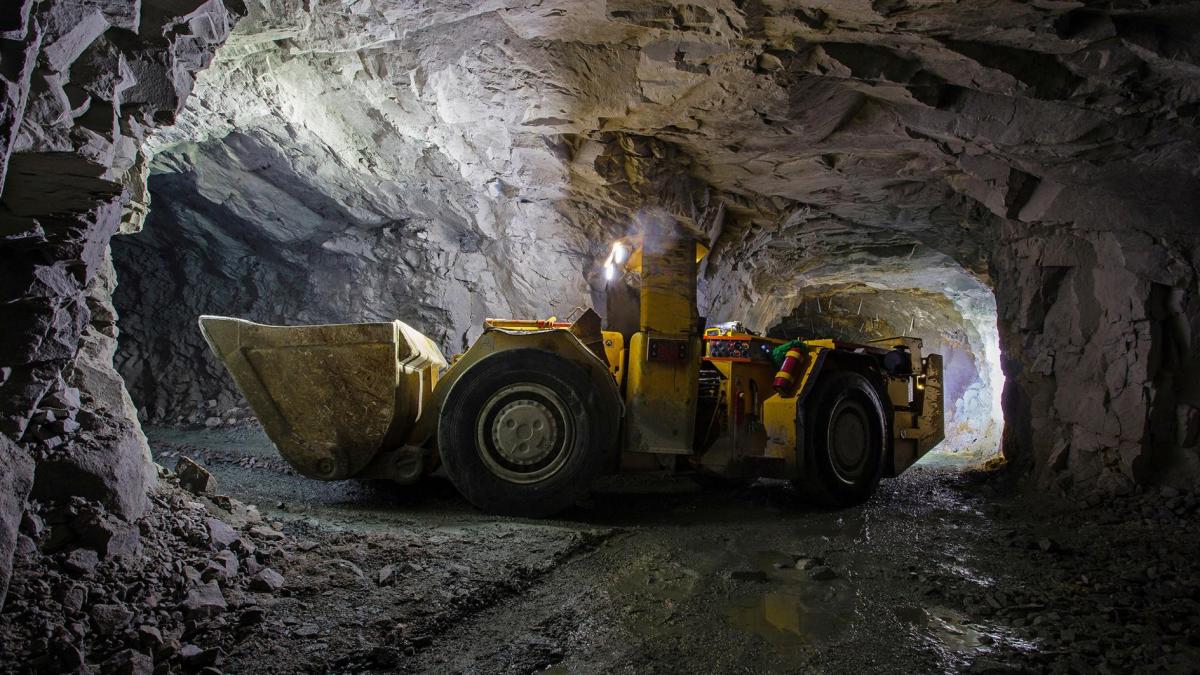 Image- Exodigo
Exodigo, het meest nauwkeurige niet-intrusieve ondergrondse beeldvormingsplatform, heeft vandaag zijn mijlpalen voor 2022 aangekondigd, evenals zijn voorspellingen voor wat ons te wachten staat in 2023 en daarna, aangezien de drang naar veiligere, duurzamere constructies toeneemt.
Exodigo debuteerde in februari 2022 met zijn 3D-platform voor het in kaart brengen van de ondergrond en veranderde voorgoed de overwegingen op het gebied van kosten, veiligheid en duurzaamheid voor leiders op het gebied van transport, nutsvoorzieningen, bouw en infrastructuur door hen in staat te stellen ondergronds nauwkeurig te "zien". Ondergrondse gevaren, zoals verborgen nutsleidingen, veroorzaken enorme veiligheidsproblemen, budgetoverschrijdingen en vertragingen in de planning, die allemaal de milieukosten en de ecologische voetafdruk van grote infrastructuurprojecten verder vergroten. Exodigo is de eerste die multi-sensorfusie gebruikt om datasignalen van de meest geavanceerde sensoren op het gebied van elektromagnetisme, zwaartekracht, licht, gronddoordringende radar (GPRz), lidar en seismische bronnen met kunstmatige intelligentie (AI) te verwerken. Exodigo levert een nauwkeurig, duidelijk beeld van de ondergrond zonder de aarde te verstoren.
Bekroningen valideren
Organisaties over de hele wereld willen betere, snellere manieren om een nauwkeurig beeld te krijgen van wat zich onder de oppervlakte bevindt. Volgens de berekeningen van Exodigo geven organisaties elk jaar meer dan 100 miljard dollar uit aan onnodige opgravingen en proefboringen. Dit leidt tot snijlijnen, lekkages, explosies en andere vermijdbare ongevallen, terwijl het constante gebruik van zwaar materieel en de bijbehorende uitstoot van broeikasgassen de planeet schaadt. Uitgeroepen tot een van TIME's beste uitvindingen van 2022, opgenomen in Fast Company's Next Big Things in Tech, een Cemex Construction Startup Gold Award, winnaar van de Grid Forward Innovation pitch-wedstrijd en aangekondigd als een voorbeeldige doorbraak, lost Exodigo de underground op door een nieuwe tijdperk van ondergrondse verkenning - bespaart tijd, geld, levens en de planeet.
Vergelijkbaar met het uitvoeren van een MRI, CT-scan en echografie tegelijk en het combineren van de resultaten tot één enkele bron van waarheid, stelt de dichtheid en snelheid van gegevensverzameling en -verwerking Exodigo in staat om meer begraven activa te identificeren dan andere ondergrondse lokalisatie- en landmeetmethoden - vinden 20 -50% meer nutsvoorzieningen dan alternatieven, bijvoorbeeld volgens analyse van het rapport Common Ground Alliance (CGA) Technology Advancements and Gaps in Underground Safety 2022.
"Ons door AI aangedreven platform voor het in kaart brengen van de ondergrond biedt een veiligere, duurzamere manier voor nutsbedrijven en leiders op het gebied van infrastructuur/bouw om projecten goed te plannen en uit te voeren", aldus medeoprichter en CTO van Exodigo, Ido Gonen. "De metro is een van de meest gecompliceerde beeldvormingsgebieden omdat ondergrondse signalen zeer gevarieerd en moeilijk te interpreteren zijn. Als eerste die met succes alle ondergrondse signalen in één matrix heeft gecombineerd, heeft Exodigo in ons eerste jaar uit stealth enorme erkenning gekregen.
Belangstelling van investeerders en tractie in de industrie
Exodigo heeft vandaag de verlenging van zijn seed-ronde aangekondigd tot $ 41 miljoen. Na het ophalen van $ 29 miljoen aan initiële startfinanciering onder leiding van Zeev Ventures en 10D Ventures, met deelname van SquarePeg Capital, JIBE Ventures en marktleiders Tidhar Construction, Israel Canada en WXG Ltd., begon Exodigo snel met proefprojecten in de Verenigde Staten. Na succesvolle implementaties op National Grid-locaties, een van 's werelds grootste nutsbedrijven, om de veiligheid te verbeteren, kosten te verlagen en de operationele efficiëntie te verhogen, kreeg Exodigo ook een investering van meerdere miljoenen dollars van National Grid Partners (NGP), de corporate venture en innovatie arm van National Grid, als onderdeel van haar inzet voor de strijd tegen klimaatverandering. Exodigo voltooide onlangs zijn startfinanciering met extra minderheidsinvesteerders en zal de fondsen gebruiken om te voldoen aan de intense marktvraag naar zijn oplossingen.
Sinds de commerciële beschikbaarheid (juni 2022) is Exodigo snel geadopteerd door meer dan 20 leiders op het gebied van nutsvoorzieningen, bouw en transport in de Verenigde Staten, Europa en Israël. Opmerkelijke projecten in 2022 waren onder meer het leveren van een nauwkeuriger ondergronds zicht voor 811/PG&E, het California Department of Transportation (Caltrans), Charge, Florida Power & Light (FP&L), Granite Construction, GTI Energy, LA Metro en TotalEnergies.
"We hadden niet de mate van precisie verwacht die we zagen toen we de bevindingen van Exodigo vergeleken met onze traditionele scans. Exodigo elimineert veel van de risico's die onze branche is gaan beschouwen als normen voor werkterreinen", voegde Erich Metzger, Sr. Director, Strategic Development, Charge, toe nadat Exodigo 3x meer ondergrondse lijnen had geïdentificeerd dan de standaard toolset, waardoor risico's, destructief speleologie en milieuschade werden verminderd en kosten.
Exodigo-verwachtingen
Volgens medeoprichter en CEO van Exodigo, Jeremy Suard, staan we aan het begin van een enorme evolutie in ondergrondse exploratie. Zijn zes primaire voorspellingen zijn onder meer:
1-Klimaatbewust bouwen zal bij veel milieu-evenementen centraal staan, maar om verder te komen moeten we eerst terug naar het begin. Terwijl veel voorstanders van duurzaamheid en groene investeringen gefixeerd waren op koolstofarme en koolstofarme materialen, gerecyclede constructies, enz. in 2022, zijn de stappen VOOR een bouw net zo cruciaal voor het oplossen van de klimaatcrisis als waar, wat en hoe we het bouwen. Ons doel is ervoor te zorgen dat toekomstige discussies over duurzamere, veiligere bouwpraktijken het belang van de cruciale eerste stap niet over het hoofd zien: nauwkeurig rekening houden met wat zich onder een bouwplaats bevindt voordat een enkele schop wordt opgepakt.
2-Er zal de komende jaren enorm veel geld worden uitgegeven aan het vernieuwen en bouwen van nieuwe infrastructuren, maar het veilig en duurzaam bouwen van deze infrastructuren wordt een kernuitdaging. Automatisering zal betere en goedkopere enquêtes mogelijk maken en eerder analoge processen zoals enquêtes en kaarten digitaliseren, waardoor volledig inzicht wordt verkregen in gegevens die veel te lang op papier, in ongelijksoortige bestanden of in de hoofden van werknemers zijn opgeslagen. Voortdurende innovatie op het gebied van AI en robotica zal ook helpen de kwaliteit van planning en onderhoud en van nieuwbouwprojecten te verbeteren, waardoor fouten, lekken en mogelijk catastrofale ongevallen worden verminderd. Een van de grootste risico's bij elk bouwproject is bijvoorbeeld wat er onder de grond ligt, inclusief directe gevaren zoals elektrische leidingen of aardgasleidingen. Met AI-ontwikkelingen kunnen deze risico's volledig worden voorkomen.
3-Veiligheidsproblemen, budgetoverschrijdingen en enorme vertragingen in de planning blijven de meeste bouwprojecten teisteren - waarbij elke bouwplaats en infrastructuurproject, elke vertraging en elke opgraving meer risico's, meer milieuschade, een grotere ecologische voetafdruk en een hoger prijskaartje met zich meebrengt. Het volgende tijdperk van door AI aangestuurde ondergrondse verkenning zal het ontdekkingsproces onveilig maken en zorgen voor veiligere, duurzamere bouwwerken over de hele wereld.
4-Onnauwkeurige, onvolledige metrokaarten creëren enorme risico's voor infrastructuurprojecten. Conventionele oplossingen – in feite het inhuren van een landmeetkundig bedrijf of gewoon graven op zoveel plaatsen als je kunt – zijn ontoereikend en kunnen slechts ongeveer 85% van de ondergrond vinden en in kaart brengen. We moeten verder gaan dan incrementele verbeteringen aan de status-quo om risico's te beperken, projecten sneller op te leveren en netto nul te bereiken. Door de status-quo volledig te vervangen, zullen ondergrondse kaarten in 2023 een nauwkeurigheid van 99% bereiken.
5-Het infrastructuurecosysteem heeft een nieuwe standaard nodig voor ondergrondse kartering. Verschillende partijen hebben geïnvesteerd in het ontwikkelen en vaststellen van standaarden, van federale toezichthouders tot de American Society of Civil Engineers. Dit is een grote verschuiving ten opzichte van hoe de industrie momenteel werkt en verlegt de grenzen voor wie, wanneer en hoe ondergrondse kaarten in projecten worden verwerkt. Betrouwbare ondergrondse kennis voordat met de bouw wordt begonnen, zou een vereiste moeten zijn.
6-Naarmate we dankzij technologische vooruitgang meer ondergronds kunnen "zien", zal het belangrijker worden om openbare registratie-inspanningen voor ondergrondse activa te verbeteren. In samenwerking met de staats- en federale overheid moeten leiders in de nuts-, infrastructuur-, engineering- en technologiegemeenschappen een sterkere, betrouwbaardere feedbacklus creëren om volledig gebruik te maken van nieuwe, verbeterde datasets over wat er onder de oppervlakte ligt. Door samen te werken met leiders zoals Underground Service Alert uit Noord-Californië en Nevada, dat regionale 811-diensten levert, zijn we toegewijd om nauwkeurigere kaarten van ondergrondse nutsvoorzieningen voor iedereen toegankelijk te maken, waardoor de risico's worden verlaagd en de resultaten worden verbeterd voor ELK project dat baanbrekend werk inhoudt in 2023 en daarna .
In het komende jaar is Exodigo van plan om zijn voet aan de grond te krijgen in de transport- en energiesector, en uit te breiden in het bouw- en infrastructuurecosysteem met een voortdurende focus op het uitbreiden van zijn teams en het bereik van zakelijke klanten in de Verenigde Staten, Israël en Europa. In de toekomst zal Exodigo zijn oplossingen ook opschalen om andere ondergrondse problemen op te lossen, zoals risico-evaluatie van putten, nauwkeurige gesteente- en waterpeilmodellen, exploratie van zeldzame metalen en ondergrondse ontwikkelingsprojecten.
NJC.© Info Exodigo
--------------------------------------------------------------------------------------------------------------------
Date de dernière mise à jour : 08/02/2023