Fitch highlights deteriorating rental environment
07/12/22-FR-English-NL-footer
Fitch souligne la détérioration de l'environnement locatif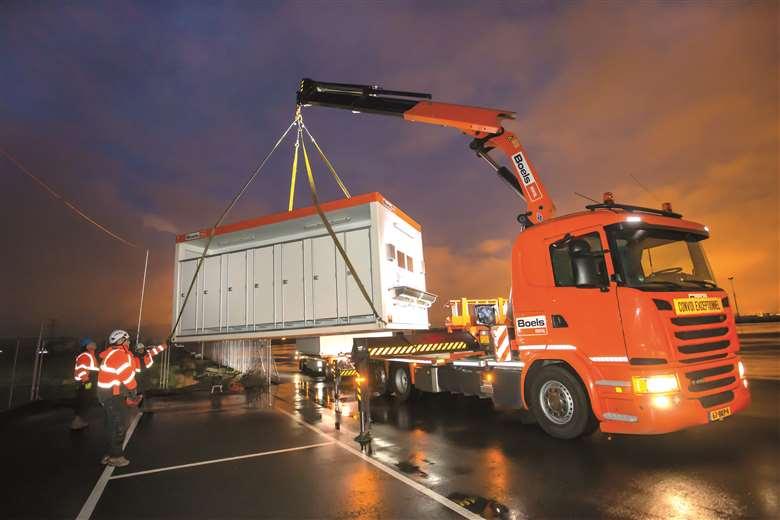 Image- Boels Rental is one of the European companies covered by Fitch Ratings.
Fitch Ratings a déclaré que les perspectives pour 2023 du secteur de la location d'équipements en Europe, au Moyen-Orient et en Afrique se détérioraient, les entreprises étant confrontées à un accès au financement moins sûr et à une activité économique réduite.
L'agence a déclaré que le ralentissement économique "pourrait peser sur la demande d'équipements des locataires, et donc avoir un impact sur les revenus". Il a déclaré qu'ils étaient également exposés à des frais d'intérêt plus élevés, ainsi qu'à des pressions inflationnistes.
Les services d'assainissement de Boels Boels Rental est l'une des entreprises européennes couvertes par Fitch Ratings.
Fitch, qui émet des notations pour des entreprises telles que Boels, Renta, Ashtead Group et Modulaire, a déclaré que la consolidation du secteur devrait se poursuivre alors que les entreprises recherchent une plus grande part de marché "et pourrait être accélérée si les petits opérateurs sont touchés de manière disproportionnée par l'environnement économique difficile".
Il a ajouté que certaines flottes d'équipements devront désormais être remplacées après la réduction des dépenses d'investissement pendant la pandémie et, par conséquent, les investissements financés par la dette devraient augmenter l'endettement du secteur par rapport aux niveaux récemment bas.
David Pierce, directeur de Fitch Ratings, a déclaré ; "Les sociétés de financement et de leasing des marchés développés de la région EMEA sont confrontées à des marchés de financement moins favorables en 2023, parallèlement à la pression sur la rentabilité due à l'inflation de la base des coûts et aux dépréciations potentielles.
"Cependant, l'impact sur les noms mieux notés est atténué par leur couverture proactive et la gestion des profils d'échéance de la dette au cours des dernières années, limitant les risques de refinancement à court terme."
NJC.© Info Fitch
--------------------------------------------------------------------------------------------------------------------
07/12/22-English
Fitch highlights deteriorating rental environment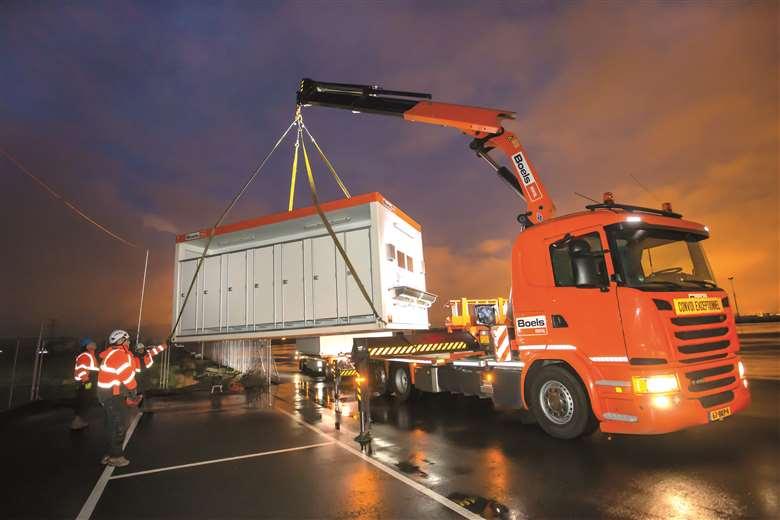 Image- Boels Rental is one of the European companies covered by Fitch Ratings.
Fitch Ratings' said the 2023 outlook for the equipment rental sector in Europe, Middle East and Africa was deteriorating as companies faced less certain funding access and reduced economic activity.
The agency said the economic slowdown "could weigh on the demand for renters' equipment, and so impact revenues." It said they were also exposed to higher interest costs, along with inflation pressures.
Boels' sanitation services Boels Rental is one of the European companies covered by Fitch Ratings.
Fitch, which issues ratings for companies including Boels, Renta, Ashtead Group and Modulaire, said consolidation of the sector was likely to continue as companies seek larger market share "and could be accellerated if smaller operators are disproportionately affected by the challenging economic environment."
It added that some equipment fleets will now need replacement after CapEx was lowered during the pandemic, and as a result debt-funded investment was likely to increase sector indebtedness from recent low levels.
David Pierce, Director of Fitch Ratings, said; "EMEA developed markets finance and leasing companies face less supportive funding markets in 2023, alongside pressure on profitability from cost-base inflation and potential impairments.
"However, the impact on stronger-rated names is mitigated by their proactive hedging and management of debt maturity profiles in recent years, limiting near-term refinancing risks."
NJC.© Info Fitch
---------------------------------------------------------------------------------------------------------------------
07/12/22-NL
Fitch wijst op verslechterende huuromgeving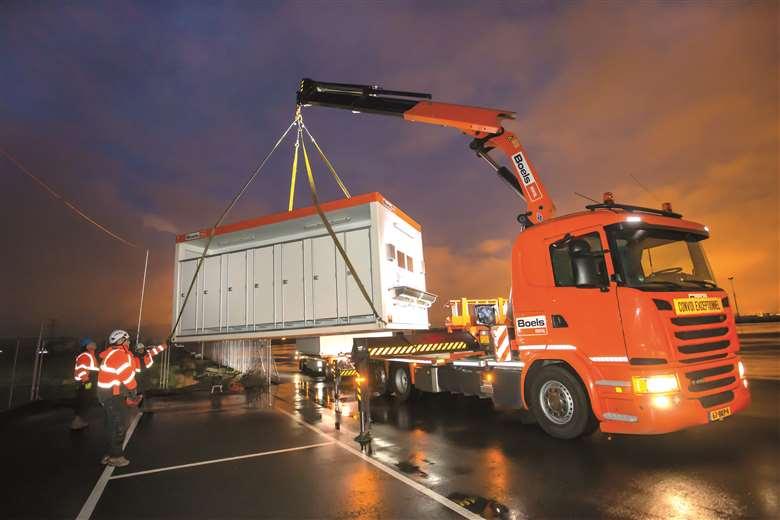 Image- Boels Rental is one of the European companies covered by Fitch Ratings.
Fitch Ratings zei dat de vooruitzichten voor 2023 voor de verhuursector van materieel in Europa, het Midden-Oosten en Afrika verslechterden omdat bedrijven minder zeker waren van toegang tot financiering en verminderde economische activiteit.
Het bureau zei dat de economische vertraging "zou kunnen wegen op de vraag naar uitrusting van huurders, en dus van invloed kan zijn op de inkomsten." Het zei dat ze ook werden blootgesteld aan hogere rentekosten, samen met inflatiedruk.
Boels' sanitair Boels Rental is een van de Europese bedrijven die onder Fitch Ratings valt.
Fitch, dat beoordelingen uitgeeft aan bedrijven als Boels, Renta, Ashtead Group en Modulaire, zei dat de consolidatie van de sector waarschijnlijk zal doorgaan naarmate bedrijven een groter marktaandeel zoeken "en zou kunnen worden versneld als kleinere operators onevenredig zwaar worden getroffen door de uitdagende economische omgeving."
Het voegde eraan toe dat sommige machineparken nu aan vervanging toe zijn nadat CapEx tijdens de pandemie was verlaagd, en als gevolg daarvan zouden door schulden gefinancierde investeringen de schuldenlast van de sector waarschijnlijk doen toenemen ten opzichte van de recente lage niveaus.
David Pierce, directeur van Fitch Ratings, zei; "Financierings- en leasemaatschappijen in ontwikkelde markten in EMEA worden in 2023 geconfronteerd met minder ondersteunende financieringsmarkten, naast druk op de winstgevendheid door kosteninflatie en mogelijke bijzondere waardeverminderingen.
"De impact op namen met een hogere rating wordt echter beperkt door hun proactieve afdekking en beheer van schuldprofielen in de afgelopen jaren, waardoor herfinancieringsrisico's op korte termijn worden beperkt."
NJC.© Info Fitch
-------------------------------------------------------------------------------------------------------------