flash copie
04/12/23-FR-English-NL-footer(1/262 reportages) New section !
Mateco a annoncé l'acquisition du leader suisse de la location de plates-formes élévatrices, Maltech.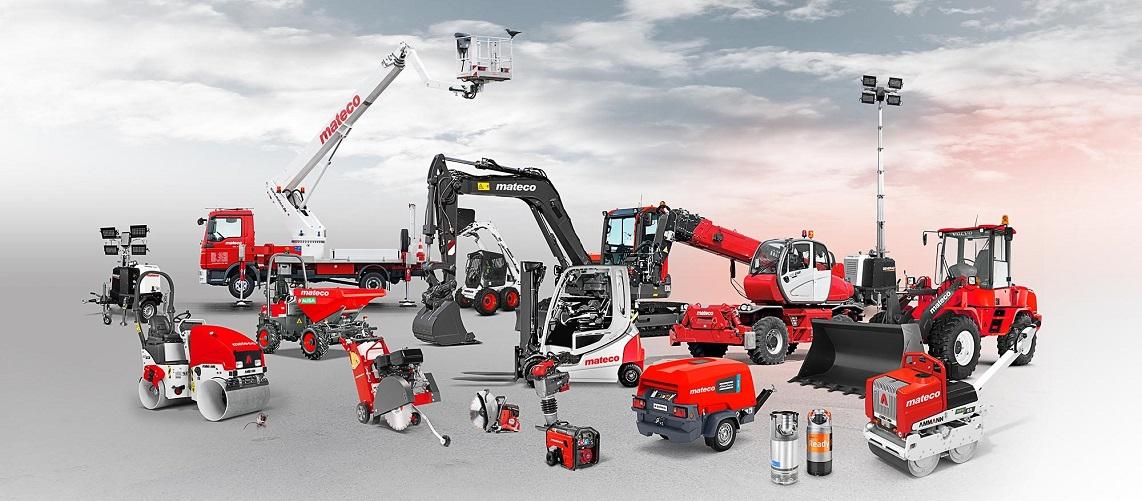 Image MATECO
L'investissement de Mateco, la deuxième plus grande société de location de PEMP d'Europe, lui permettra de devenir propriétaire à 100 % de Maltech Holding, la société mère de Maltech et Skyworker Trade.
Mateco a déclaré que cette acquisition représente la prochaine étape de sa stratégie de croissance à long terme visant à renforcer sa position sur des marchés sélectionnés, dont la Suisse.
«Avec Maltech, mateco acquiert une entreprise déjà leader sur le marché en Suisse, avec 130 collaborateurs, plus de 700 appareils de location et une histoire d'entreprise de plus de 50 ans», a déclaré l'entreprise.
Pascal Vanhalst, propriétaire de Mateco, a ajouté : « Je suis extrêmement heureux que nous puissions combiner nos forces sur le marché suisse passionnant avec Maltech AG et continuer à fonctionner avec succès.
« Nous sommes un groupe géré par son propriétaire et actif à l'échelle internationale, qui peut offrir à Maltech de nombreuses opportunités. Je souhaite une bienvenue particulière à tous les collaborateurs de Maltech AG et Skyworker Trade AG et je me réjouis de travailler avec eux.
Eric Hunziker, président du conseil d'administration de Maltech Holding, a ajouté : « Mon frère Marc et moi connaissons Pascal depuis longtemps et avons un grand respect pour l'œuvre de sa vie. Nous sommes convaincus que Maltech et Skyworker Trade sont entre de bonnes mains et peuvent emprunter une voie sûre vers l'avenir.
NJC.© Info MATECO
--------------------------------------------------------------------------------------------------------------
04/12-23-English
Mateco has announced the acquisition of leading Swiss aerial platform rental provider Maltech.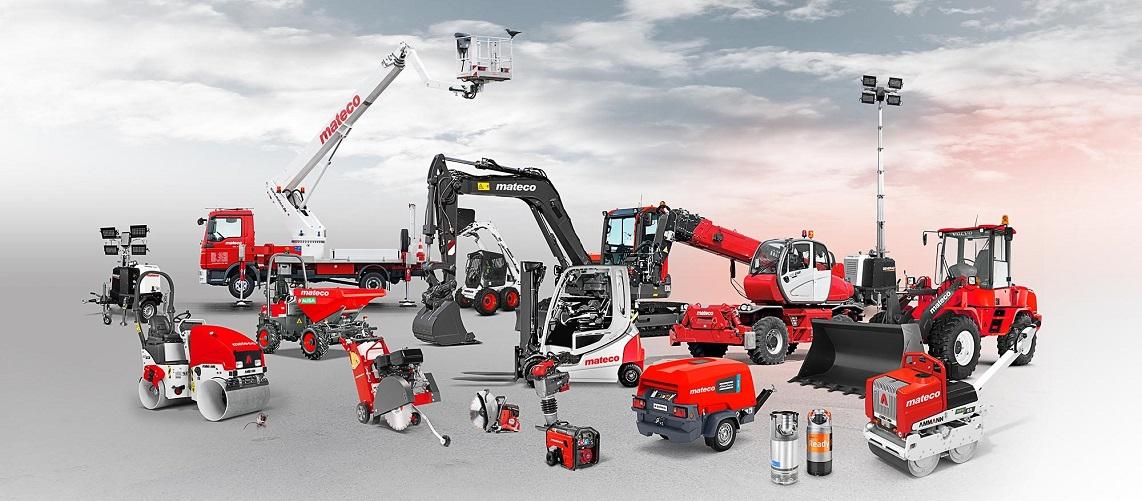 Image MATECO
The investment by Europe's second largest MEWP rental company Mateco, will see it take 100% ownership of Maltech Holding, the parent company of Maltech and Skyworker Trade.
Mateco said the acquisition represents the next step in its long-term growth strategy to strengthen its position in selected markets, including Switzerland.
"With Maltech, mateco acquires an already market-leading company in Switzerland with 130 employees, over 700 rental devices and a company history spanning more than 50 years," said the company.
Pascal Vanhalst, owner of Mateco, added, "I am extremely pleased that we can combine our strengths in the exciting Swiss market with Maltech AG and continue to operate successfully.
"We are an owner-managed, internationally active group that can offer Maltech many opportunities. I would like to extend a special welcome to all employees of Maltech AG and Skyworker Trade AG and look forward to working with them."
Eric Hunziker, chairman of the board of directors of Maltech Holding, added, "My brother Marc and I have known Pascal for a long time and have great respect for his life's work. We are convinced that Maltech and Skyworker Trade are in good hands and can take a secure path into the future."
NJC.© Info MATECO
------------------------------------------------------------------------------------------------------------------
04/12/23-NL
Mateco heeft de overname aangekondigd van de toonaangevende Zwitserse hoogwerkerverhuurder Maltech.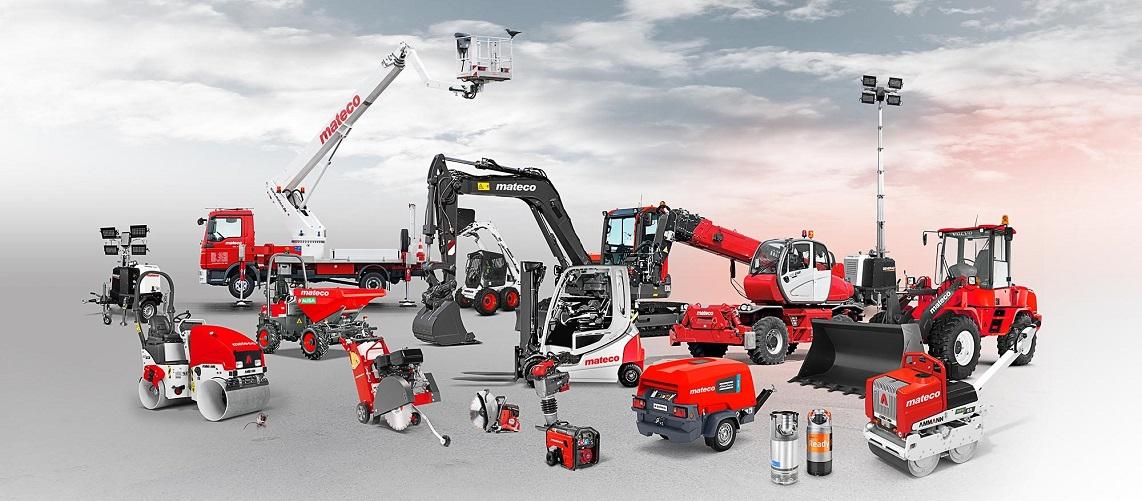 Image MATECO
Door de investering door Mateco, het op één na grootste hoogwerkerverhuurbedrijf van Europa, wordt het 100% eigendom van Maltech Holding, het moederbedrijf van Maltech en Skyworker Trade.
Mateco zei dat de overname de volgende stap is in zijn langetermijngroeistrategie om zijn positie in geselecteerde markten, waaronder Zwitserland, te versterken.
"Met Maltech neemt Mateco een reeds toonaangevend bedrijf in Zwitserland over met 130 werknemers, meer dan 700 huurapparaten en een bedrijfsgeschiedenis van meer dan 50 jaar", aldus het bedrijf.
Pascal Vanhalst, eigenaar van Mateco, voegde hieraan toe: "Ik ben enorm blij dat we onze krachten in de opwindende Zwitserse markt met Maltech AG kunnen bundelen en succesvol kunnen blijven opereren.
"Wij zijn een door de eigenaar beheerde, internationaal actieve groep die Maltech veel kansen kan bieden. Ik wil alle medewerkers van Maltech AG en Skyworker Trade AG speciaal welkom heten en kijk ernaar uit om met hen samen te werken."
Eric Hunziker, voorzitter van de raad van bestuur van Maltech Holding, voegde hieraan toe: "Mijn broer Marc en ik kennen Pascal al heel lang en hebben groot respect voor zijn levenswerk. We zijn ervan overtuigd dat Maltech en Skyworker Trade in goede handen zijn en een veilige weg naar de toekomst kunnen inslaan."
NJC.© Info MATECO
-----------------------------------------------------------------------------------------------------------------
Date de dernière mise à jour : 01/12/2023