GRI Expands its Range with a Grey Non-Marking Tire

17/08/23-FR-English-NL-footer
GRI élargit sa gamme avec un pneu gris non marquant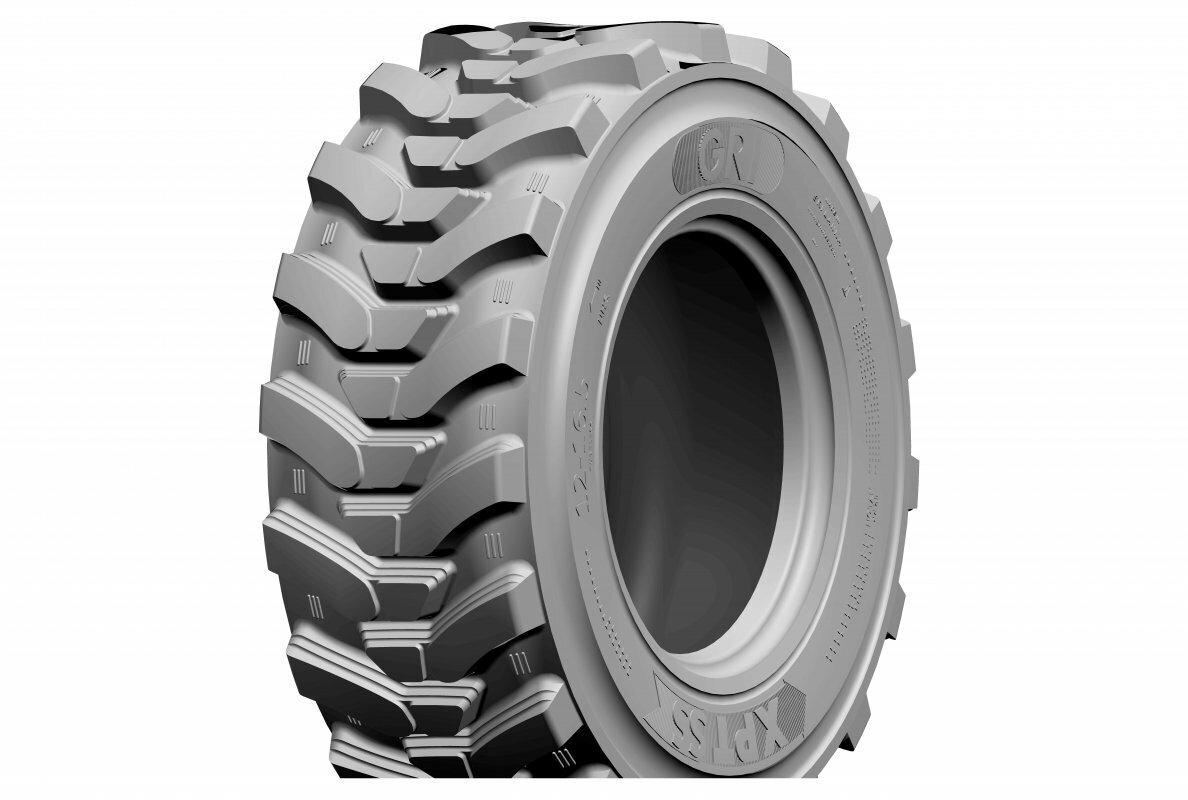 XPT SS GREY non-marking tires IMAGE SOURCE: GRI
GRI est ravi d'annoncer la dernière avancée en matière de technologie de pneu : le pneu XPT SS GRIS NON MARQUANT de nouvelle génération. Spécialement conçu pour les mini-chargeuses, ce pneu est parfait pour les conditions intérieures et extérieures. Avec sa couleur grise épurée, le pneu XPT SS est désormais disponible pour les commandes commerciales.
Bénéficiant d'une conception à crampons en trois étapes, ce pneu offre une stabilité, une résistance et une traction supérieures. Ce qui le distingue est sa capacité à ne pas laisser de traces sur les sols intérieurs, ce qui le rend idéal pour une utilisation en intérieur. La paroi latérale renforcée avec une construction à plis élevés améliore la protection contre les chocs latéraux, garantissant durabilité et sécurité. De plus, le XPT SS présente un motif de bande de roulement unique qui maximise la traction et facilite les mouvements rapides.
"Notre volonté d'élargir et d'améliorer notre gamme de pneus industriels, de manutention et de construction est évidente dans notre portefeuille de produits soigneusement sélectionnés, répondant aux besoins de nos clients", a déclaré le Dr Mahesha Ranasoma, PDG de GRI. "Le développement du pneu XPT SS - GREY NON-MARKING pour les mini-chargeuses témoigne de nos capacités de R&D améliorées et de l'expertise de notre personnel qualifié.
GRI produit des pneus spéciaux de haute qualité qui sont construits de manière durable en utilisant du caoutchouc naturel pur au Sri Lanka. Fondée en 2002, la société produit des pneus pleins de manutention, des pneus agricoles radiaux et des pneus de construction. GRI a ses propres opérations dans 10 pays et une présence commerciale dans plus de 50 pays à travers le monde. Depuis 2018, GRI a progressé dans l'expansion rapide de ses usines de production de pneus spéciaux et de ses installations de mélange de composés de pneus au Sri Lanka, ainsi que de ses opérations dans des pays clés. GRI garantit son engagement envers la durabilité et la protection de l'environnement dans toutes ses opérations, tant au niveau local que mondial.
NJC.© Info GRI
------------------------------------------------------------------------------------------------------------------

17/08/23-English
GRI Expands its Range with a Grey Non-Marking Tire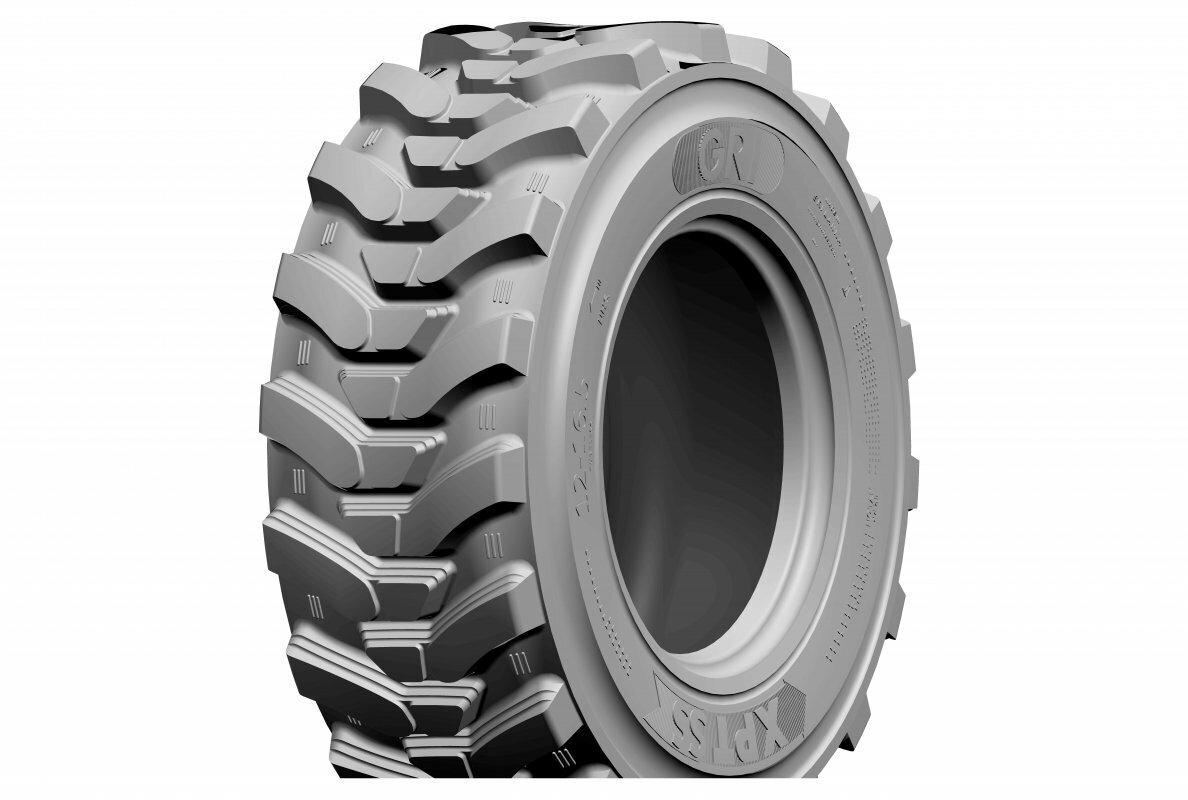 XPT SS GREY non-marking tires IMAGE SOURCE: GRI
GRI is excited to announce the latest advancement in tire technology: the next generation XPT SS GREY NON-MARKING bias tire. Specifically designed for skid steer machines, this tire is perfect for both indoor and outdoor conditions. With its sleek grey colour, the XPT SS tire is now available for commercial orders.
Boasting a three-step lug design, this tire offers superior stability, strength, and traction. What sets it apart is its ability to leave no-marks on indoor floors, making it ideal for indoor use. The reinforced sidewall with high-ply construction enhances side impact protection, ensuring durability and safety. Moreover, the XPT SS features a unique tread pattern that maximizes traction and facilitates rapid movements.
"Our dedication to expanding and improving our industrial, material handling and construction tire range is evident in our carefully curated product portfolio, catering to our customer's needs" says Dr Mahesha Ranasoma, CEO of GRI. "The development of the XPT SS - GREY NON-MARKING tire for skid steer machines is a testament to our enhanced R&D capabilities and the expertise of our skilled personnel.
GRI produces high-grade specialty tires that are built sustainably using pure natural rubber in Sri Lanka. Founded in 2002, the company produces material handling solid tires, radial agriculture tires, and construction tires. GRI has its own operations in 10 countries, and a business presence in more than 50 countries worldwide. Since 2018, GRI has been advancing in the rapid expansion of its specialty tire production plants and tire compound mixing facilities in Sri Lanka as well as its operations in key countries. GRI ensures its commitment to sustainability and environmental protection throughout its operations both locally and globally.
NJC.© Info GRI
------------------------------------------------------------------------------------------------------------------

17/08/23-NL
GRI breidt zijn assortiment uit met een grijze non-marking band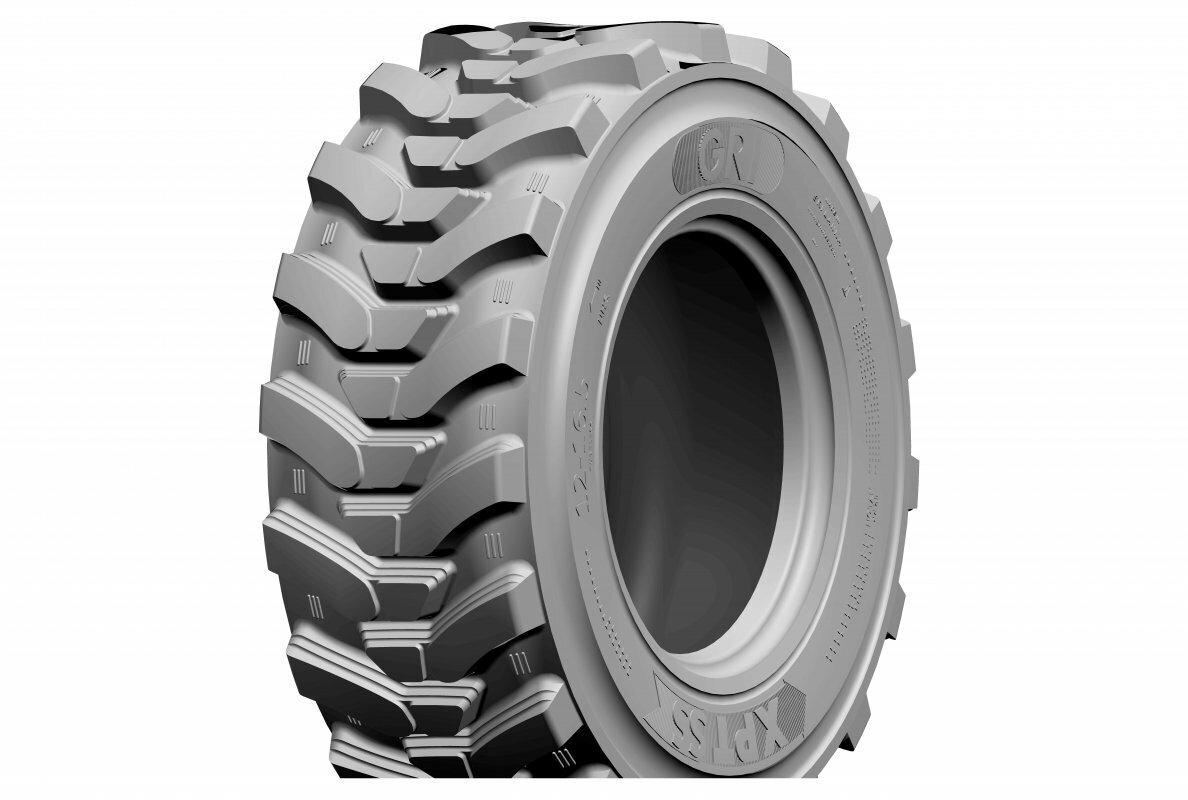 XPT SS GREY non-marking tires IMAGE SOURCE: GRI
GRI is verheugd om de nieuwste vooruitgang in bandentechnologie aan te kondigen: de volgende generatie XPT SS GREY NON-MARKING diagonaalband. Deze band is speciaal ontworpen voor schrankladers en is perfect voor zowel binnen- als buitenomstandigheden. Met zijn strakke grijze kleur is de XPT SS-band nu beschikbaar voor commerciële bestellingen.
Deze band heeft een ontwerp met nokken in drie stappen en biedt superieure stabiliteit, sterkte en tractie. Wat het onderscheidt, is het vermogen om geen sporen achter te laten op binnenvloeren, waardoor het ideaal is voor gebruik binnenshuis. De versterkte zijwand met hooglaagse constructie verbetert de bescherming tegen zijdelingse botsingen en zorgt voor duurzaamheid en veiligheid. Bovendien heeft de XPT SS een uniek loopvlakpatroon dat de tractie maximaliseert en snelle bewegingen mogelijk maakt.
"Onze toewijding aan het uitbreiden en verbeteren van ons bandenassortiment voor industriële, materiaalbehandelings- en constructiebanden komt tot uiting in ons zorgvuldig samengestelde productportfolio, dat voorziet in de behoeften van onze klanten", zegt dr. Mahesha Ranasoma, CEO van GRI. "De ontwikkeling van de XPT SS - GREY NON-MARKING band voor schrankladers is een bewijs van onze verbeterde R&D-capaciteiten en de expertise van ons bekwame personeel.
GRI produceert hoogwaardige speciale banden die duurzaam zijn gebouwd met puur natuurlijk rubber in Sri Lanka. Het bedrijf, opgericht in 2002, produceert massieve banden voor materiaalbehandeling, landbouwradiaalbanden en bouwbanden. GRI heeft eigen vestigingen in 10 landen en is aanwezig in meer dan 50 landen wereldwijd. Sinds 2018 maakt GRI vorderingen met de snelle uitbreiding van zijn fabrieken voor de productie van speciale banden en mengfaciliteiten voor bandencompound in Sri Lanka, evenals zijn activiteiten in belangrijke landen. GRI verzekert zijn toewijding aan duurzaamheid en milieubescherming in al zijn activiteiten, zowel lokaal als wereldwijd.
NJC.© Info GRI
------------------------------------------------------------------------------------------------------------------
Date de dernière mise à jour : 16/08/2023