Hexagon introduces cloud-based HxGN AEC Project Viewer to connect office and field in real time

20/06/23-FR-English-NL-footer
Hexagon présente HxGN AEC Project Viewer basé sur le cloud pour connecter le bureau et le terrain en temps réel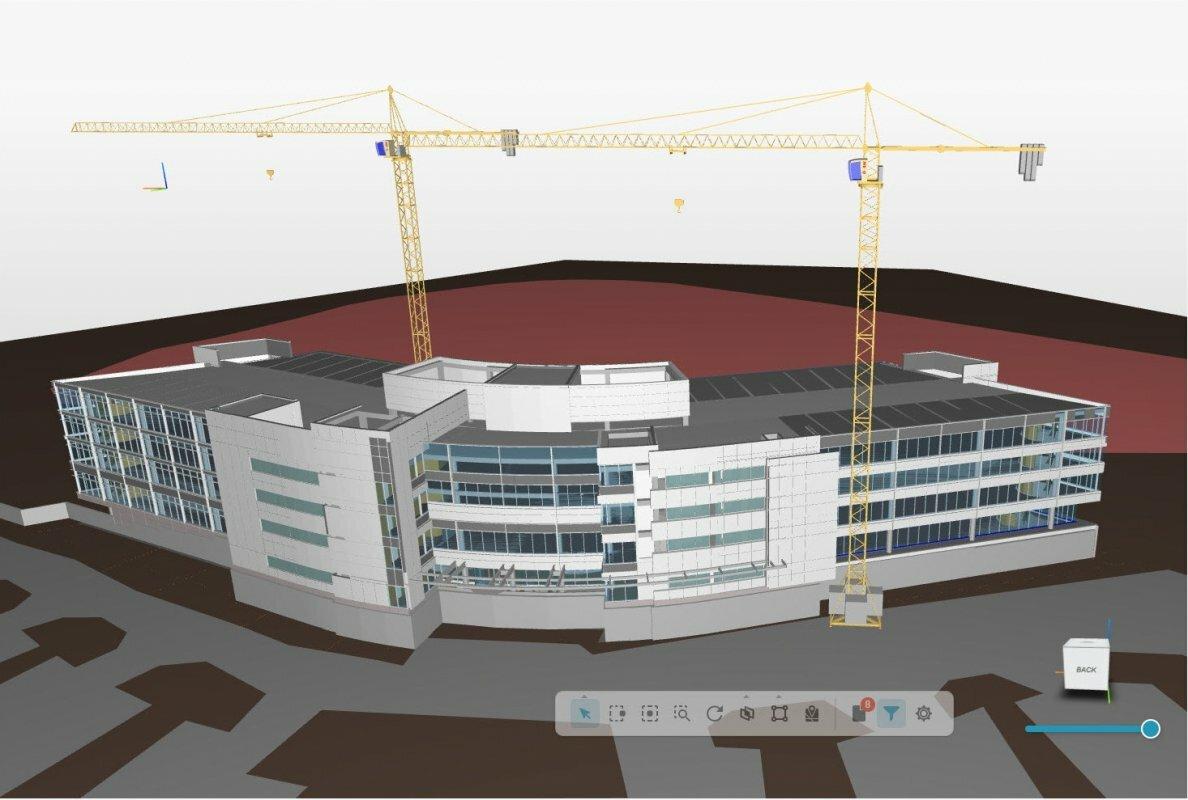 Hexagon Geosystems AEC Project Viewer IMAGE SOURCE: Hexagon Geosystems
La division Geosystems d'Hexagon a annoncé aujourd'hui le lancement de HxGN AEC Project Viewer, un logiciel innovant basé sur le cloud pour visualiser, fédérer et contrôler facilement les données de projet.
Les projets de construction impliquant plusieurs parties prenantes présentent souvent des défis pour les équipes, en particulier lorsqu'elles sont confrontées à des délais serrés et à des ressources limitées. Un manque de transparence et une communication inadéquate concernant les modifications de conception et les calendriers entraînent des silos de données, une collaboration fragmentée et, en fin de compte, des retards de projet.
Basé sur le BIM, AEC Project Viewer connecte les processus de gestion des modèles, des calendriers et des documents au sein d'une solution cloud pour améliorer la visibilité, la collaboration et la communication dans les projets de construction. AEC Project Viewer prend en charge la transition des modèles 3D vers la gestion de la construction 5D en ajoutant des informations sur le temps et les coûts.
« Pour visualiser les progrès et identifier les changements, AEC Project Viewer peut servir de fenêtre unique pour les équipes de bureau et de terrain. Les mises à jour de conception ou de planification sont visualisées efficacement pour s'assurer qu'elles sont facilement comprises et exploitables pour les parties prenantes du projet et les membres de l'équipe. Notre solution cloud permettra aux entreprises de construction de toutes tailles de franchir une étape importante vers les processus de construction basés sur le BIM », a déclaré Kevin Holmes, vice-président, Building Solutions, de la division Geosystems d'Hexagon.
Les équipes de projet peuvent facilement télécharger des modèles natifs et des fichiers de planification, comparer des modèles et des révisions de planification, et se connecter à plusieurs environnements de données communs (CDE) de premier plan. Ainsi, les équipes de construction sont en mesure d'identifier les changements plus tôt et de mieux gérer les projets. À l'aide de l'application mobile AEC Project Viewer, ils peuvent accéder aux modèles et aux calendriers de n'importe où pour rester à jour.
AEC Project Viewer peut être combiné avec les solutions de construction Hexagon et d'autres suites logicielles leaders du marché pour connecter une visibilité en temps réel aux applications de productivité, de sécurité et de durabilité.
NJC.© Info Hexagon Geosystems
----------------------------------------------------------------------------------------------------------------

20/06/23-English
Hexagon introduces cloud-based HxGN AEC Project Viewer to connect office and field in real time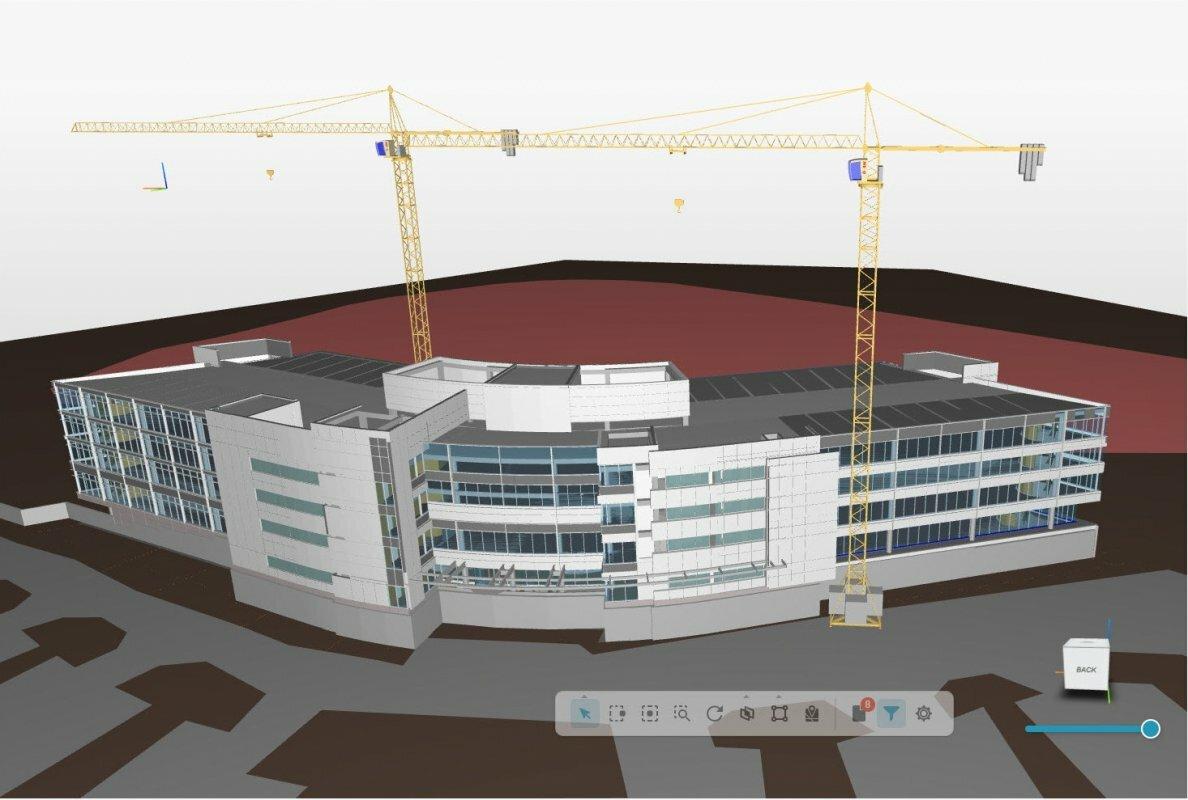 Hexagon Geosystems AEC Project Viewer IMAGE SOURCE: Hexagon Geosystems
Hexagon's Geosystems division today announced the launch of HxGN AEC Project Viewer, an innovative, cloud-based software to visualise, federate and control project data easily.
Construction projects involving multiple stakeholders often present challenges to teams, particularly when faced with tight deadlines and limited resources. A lack of transparency and inadequate communication regarding design changes and schedules leads to data silos, fragmented collaboration and ultimately project delays.
Based on BIM, AEC Project Viewer connects model, schedule, and document management processes within one cloud solution to improve visibility, collaboration, and communication in construction projects. AEC Project Viewer supports the transition from 3D models to 5D construction management by adding time and cost insights.
"To visualise progress and identify changes, AEC Project Viewer can serve as a single pane of glass for office and field teams. Design or schedule updates are effectively visualised to ensure that they are easily understood and actionable for project stakeholders and team members. Our cloud solution will enable construction companies of all sizes to take an important step towards BIM-based construction processes," said Kevin Holmes, VP, Building Solutions, at Hexagon's Geosystems division.
Project teams can easily upload native models and schedule files, compare model, and schedule revisions, and connect with several leading Common Data Environments (CDEs). Hence, the construction teams are able to identify changes early and manage projects better. Using the AEC Project Viewer mobile app, they can access models and schedules from anywhere to stay updated.
AEC Project Viewer can be combined with Hexagon construction solutions and other market-leading software suites to connect real-time visibility into productivity, security and sustainability applications.
NJC.© Info Hexagon Geosystems
-----------------------------------------------------------------------------------------------------------------

20/06/23-NL
Hexagon introduceert cloudgebaseerde HxGN AEC-projectviewer om kantoor en buitendienst in realtime met elkaar te verbinden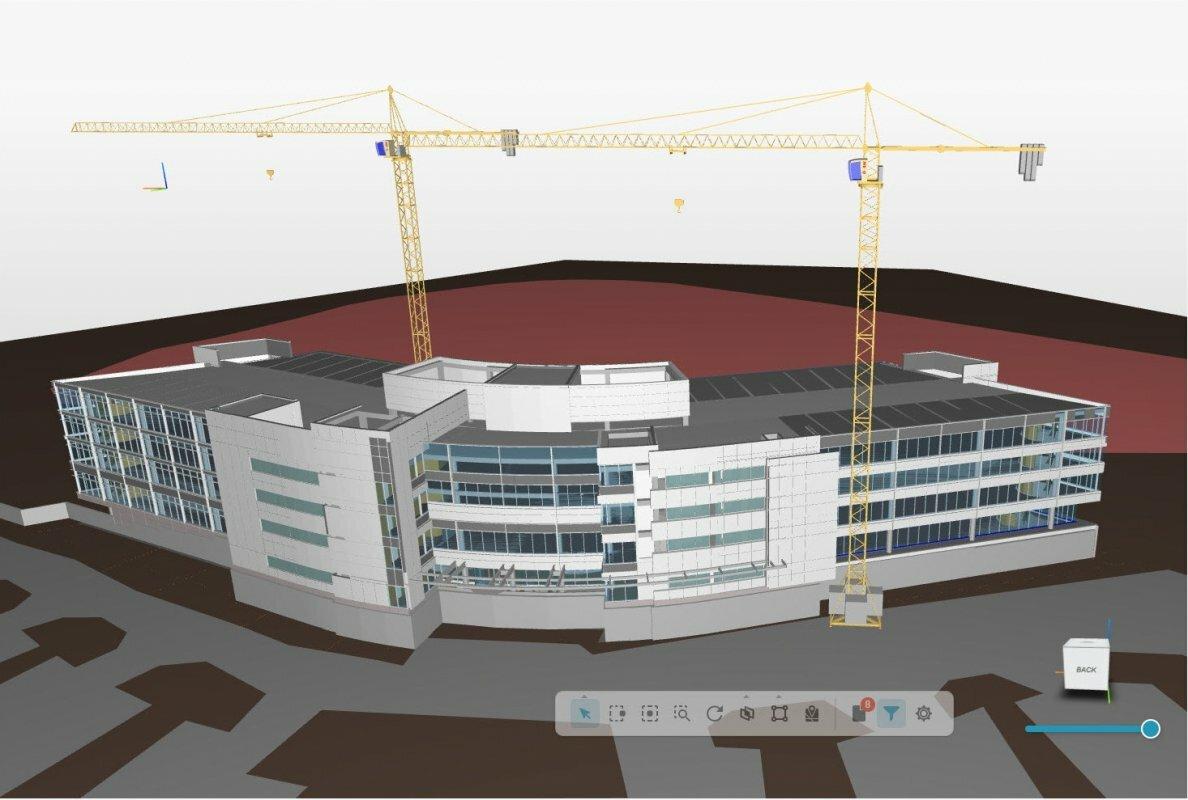 Hexagon Geosystems AEC Project Viewer IMAGE SOURCE: Hexagon Geosystems
De Geosystems-divisie van Hexagon heeft vandaag de lancering aangekondigd van HxGN AEC Project Viewer, innovatieve, cloudgebaseerde software om projectgegevens eenvoudig te visualiseren, te bundelen en te controleren.
Bouwprojecten waarbij meerdere belanghebbenden betrokken zijn, vormen vaak een uitdaging voor teams, vooral wanneer ze worden geconfronteerd met strakke deadlines en beperkte middelen. Een gebrek aan transparantie en gebrekkige communicatie over ontwerpwijzigingen en planningen leidt tot datasilo's, versnipperde samenwerking en uiteindelijk projectvertragingen.
AEC Project Viewer is gebaseerd op BIM en verbindt model-, plannings- en documentbeheerprocessen binnen één cloudoplossing om de zichtbaarheid, samenwerking en communicatie in bouwprojecten te verbeteren. AEC Project Viewer ondersteunt de overgang van 3D-modellen naar 5D-constructiebeheer door tijd- en kosteninzichten toe te voegen.
"Om de voortgang te visualiseren en veranderingen te identificeren, kan AEC Project Viewer dienen als een enkel venster voor kantoor- en buitendienstteams. Ontwerp- of planningsupdates worden effectief gevisualiseerd om ervoor te zorgen dat ze gemakkelijk te begrijpen en bruikbaar zijn voor projectbetrokkenen en teamleden. Onze cloudoplossing stelt bouwbedrijven van elke omvang in staat een belangrijke stap te zetten in de richting van op BIM gebaseerde bouwprocessen", zegt Kevin Holmes, VP, Building Solutions, bij Hexagon's Geosystems-divisie.
Projectteams kunnen eenvoudig native modellen en planningsbestanden uploaden, modellen vergelijken en revisies plannen, en verbinding maken met verschillende toonaangevende Common Data Environments (CDE's). Hierdoor zijn de bouwteams in staat veranderingen vroegtijdig te signaleren en projecten beter te managen. Met de mobiele app AEC Project Viewer hebben ze overal toegang tot modellen en schema's om op de hoogte te blijven.
AEC Project Viewer kan worden gecombineerd met Hexagon-bouwoplossingen en andere marktleidende softwaresuites om real-time zichtbaarheid te koppelen aan productiviteits-, beveiligings- en duurzaamheidstoepassingen.
NJC.© Info Hexagon Geosystems
-----------------------------------------------------------------------------------------------------------------