Hyundai set to showcase Heavy Quarry Equipment at Hillhead 2022
16/05/22-FR-English-NL-footer
Hyundai s'apprête à présenter l'équipement lourd de carrière à Hillhead 2022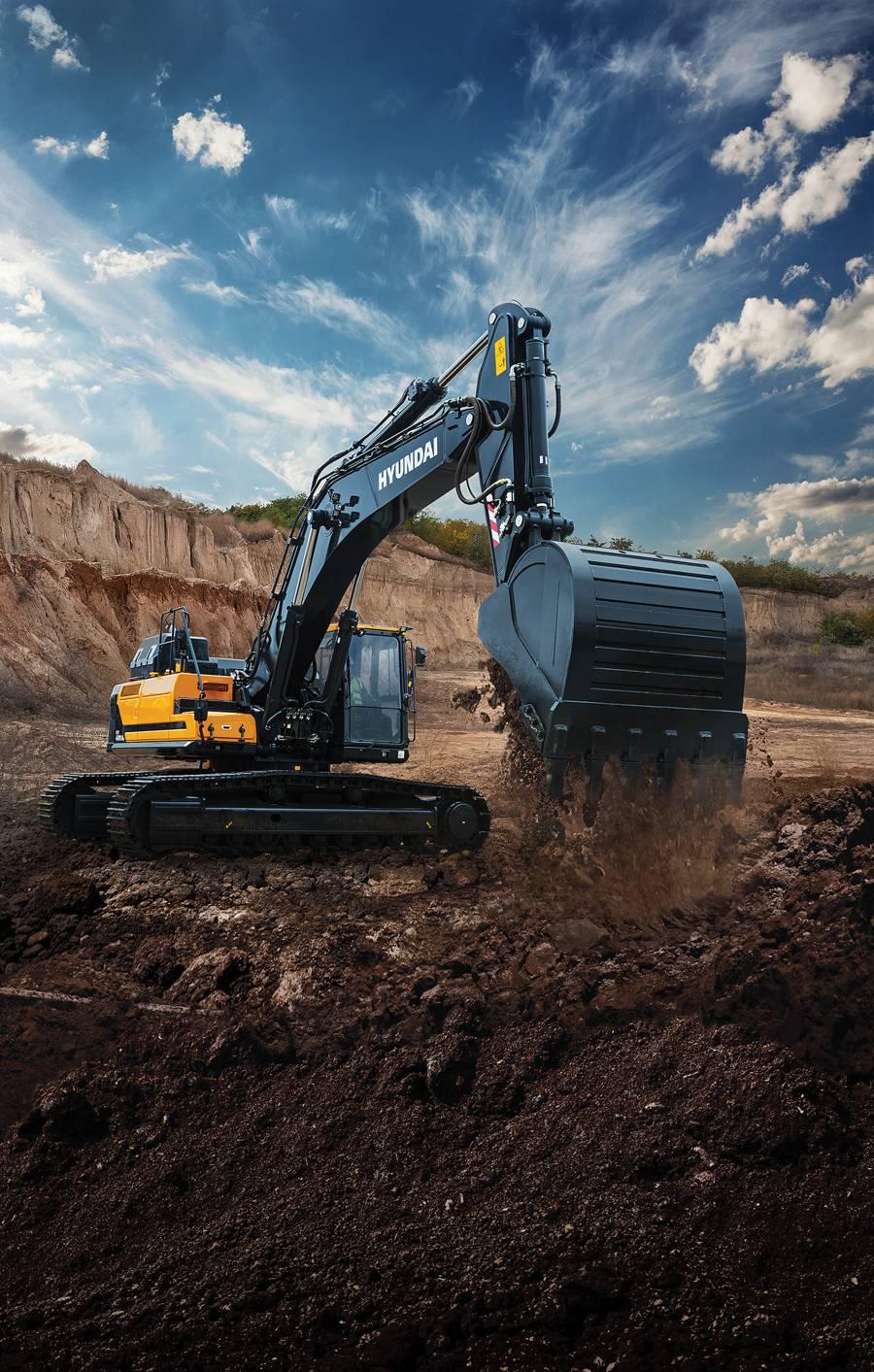 À Hillhead 2022, Hyundai Construction Equipment Europe présentera sa gamme complète d'équipements de lignes lourdes spécialement conçus pour le secteur des carrières.
La tête d'affiche est la pelle sur chenilles HX480AL de 48 tonnes qui fait sa première apparition publique au Royaume-Uni et sera à l'œuvre dans la zone de démonstration.
Propulsée par un moteur Cummins Stage V économe en carburant, la nouvelle machine offre la puissance moteur et le débit hydraulique les plus élevés du marché. Sa taille de pompe accrue permet à la machine de fonctionner à un régime inférieur pour une plus grande efficacité énergétique et il n'y a aucune exigence de soupape EGR.
Une tuyauterie proportionnelle à 4 voies est disponible avec une pression et un débit hydrauliques personnalisables sur le groupe tandis que le système de refroidissement empilé du HX480AL offre une capacité de refroidissement améliorée. Un ventilateur réversible pour le nettoyage automatique est un atout supplémentaire dans l'environnement exigeant des carrières.
Le stand présentera une série d'autres produits des gammes de chargeuses sur pneus, de pelles sur pneus et de pelles sur chenilles de Hyundai Construction Equipment Europe, y compris les derniers modèles de la série A.
NJC..© Infos Hyundai Construction Equipment Europe
-------------------------------------------------------------------------------------------------------------------
16/05/22-English
Hyundai set to showcase Heavy Quarry Equipment at Hillhead 2022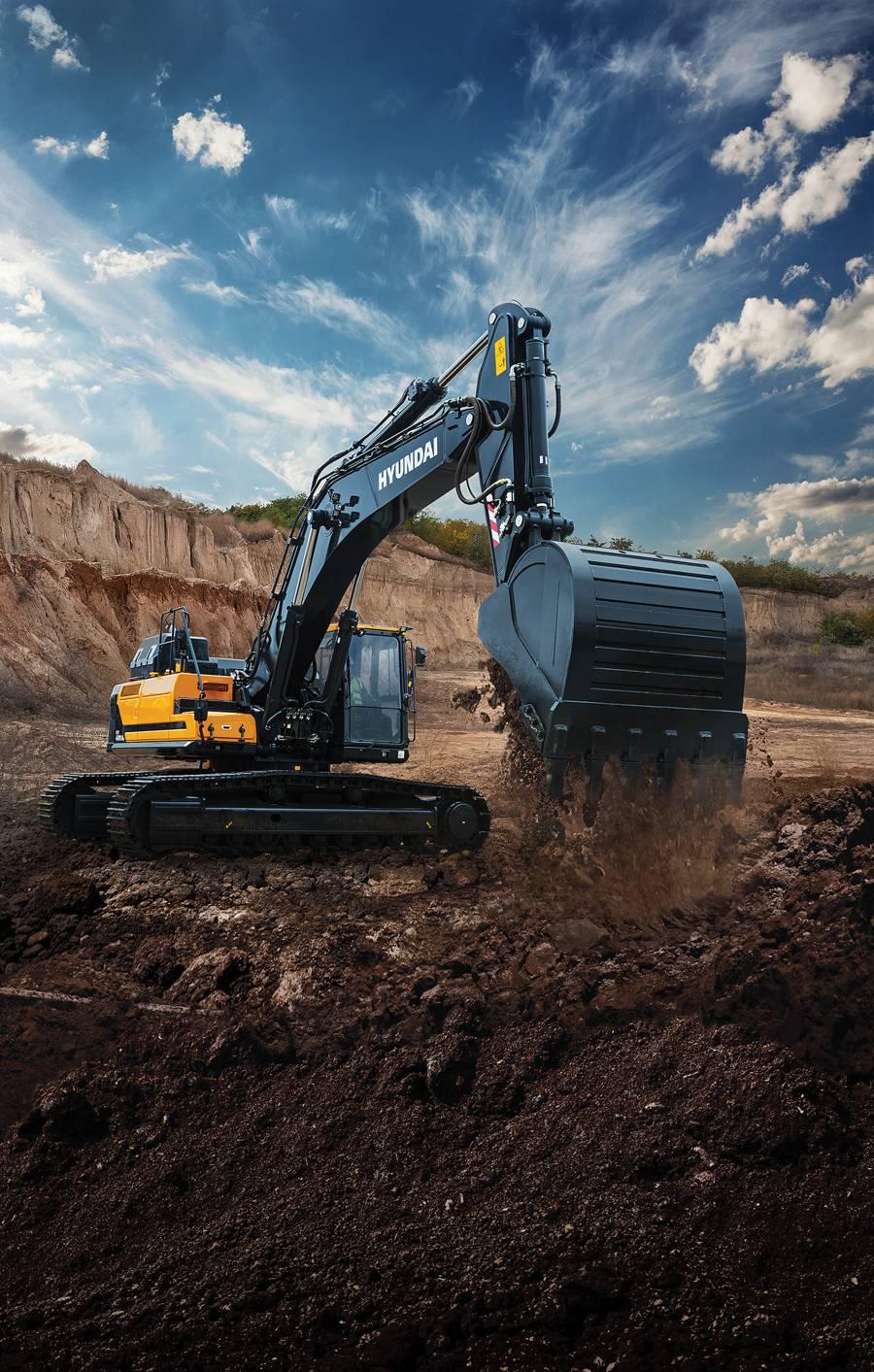 At Hillhead 2022, Hyundai Construction Equipment Europe will showcase its comprehensive range of heavy line equipment that has been purpose built for the Quarrying sector.
Headlining is the HX480AL 48-tonne crawler excavator which makes its first UK public appearance and will be at work in the demonstration area.
Powered by a fuel-efficient Stage V Cummins engine, the new machine boasts the highest engine power and hydraulic flow on the market. Its increased pump size enables the machine to work at lower rpm for greater fuel efficiency and there is no EGR valve requirement.
4-way proportional piping is available with hydraulic pressure and flow customisable on the cluster while the HX480AL's stacked cooling system delivers improved cooling capacity. A reversible fan for automatic cleaning is a further boost in the demanding quarrying environment.
Showcased on the stand will be a series of further products from Hyundai Construction Equipment Europe's heavy-duty wheeled loader, wheeled excavator and crawler excavator ranges, including the latest A Series models.
NJC.© Info Hyundai Construction Equipment Europe
-----------------------------------------------------------------------------------------------------------------------
16/05/22-NL
Hyundai presenteert Heavy Quarry Equipment op Hillhead 2022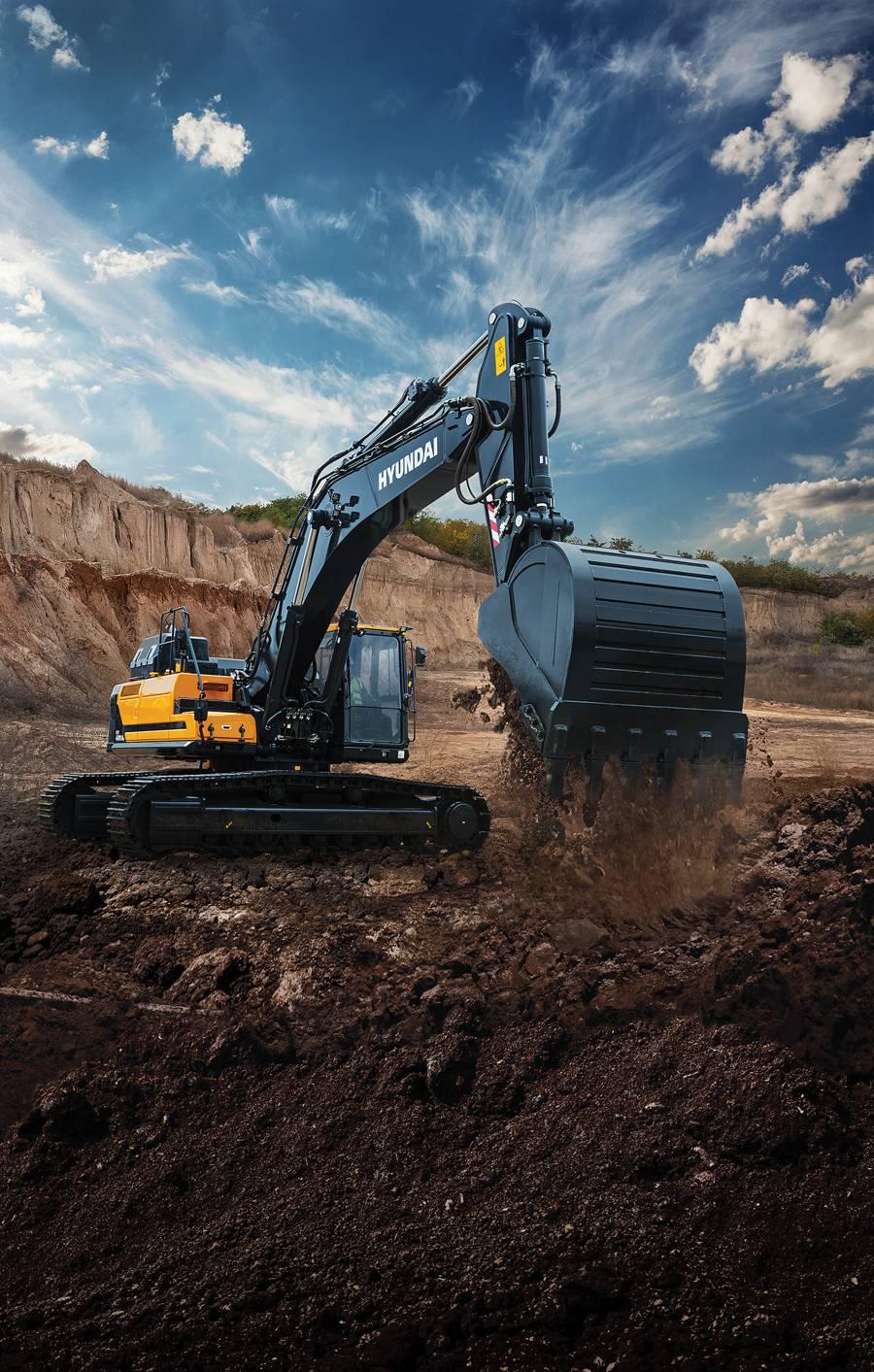 Op Hillhead 2022 zal Hyundai Construction Equipment Europe zijn uitgebreide assortiment zwaar materieel demonstreren dat speciaal is gebouwd voor de steengroevesector.
Hemelbekleding is de HX480AL 48-tons rupsgraafmachine die zijn eerste publieke optreden in het VK maakt en aan het werk zal zijn in het demonstratiegebied.
Aangedreven door een brandstofzuinige Stage V Cummins-motor, beschikt de nieuwe machine over het hoogste motorvermogen en de hoogste hydraulische opbrengst op de markt. Dankzij de grotere pompgrootte kan de machine met een lager toerental werken voor een lager brandstofverbruik en is er geen vereiste voor een EGR-klep.
4-weg proportionele leidingen zijn beschikbaar met hydraulische druk en stroom die kan worden aangepast op het cluster, terwijl het gestapelde koelsysteem van de HX480AL een verbeterde koelcapaciteit levert. Een omkeerbare ventilator voor automatische reiniging is een extra stimulans in de veeleisende winningsomgeving.
Op de stand zal een reeks andere producten te zien zijn uit de serie heavy-duty wielladers, mobiele graafmachines en rupsgraafmachines van Hyundai Construction Equipment Europe, waaronder de nieuwste modellen uit de A-serie.
NJC.© Info Hyundai Construction Equipment Europe
-------------------------------------------------------------------------------------------------------------