Italian Machinery Construction Market +5% In First Quarter 2023

09/05/23-FR-English-NL-footer
Marché italien de la construction de machines + 5% au premier trimestre 2023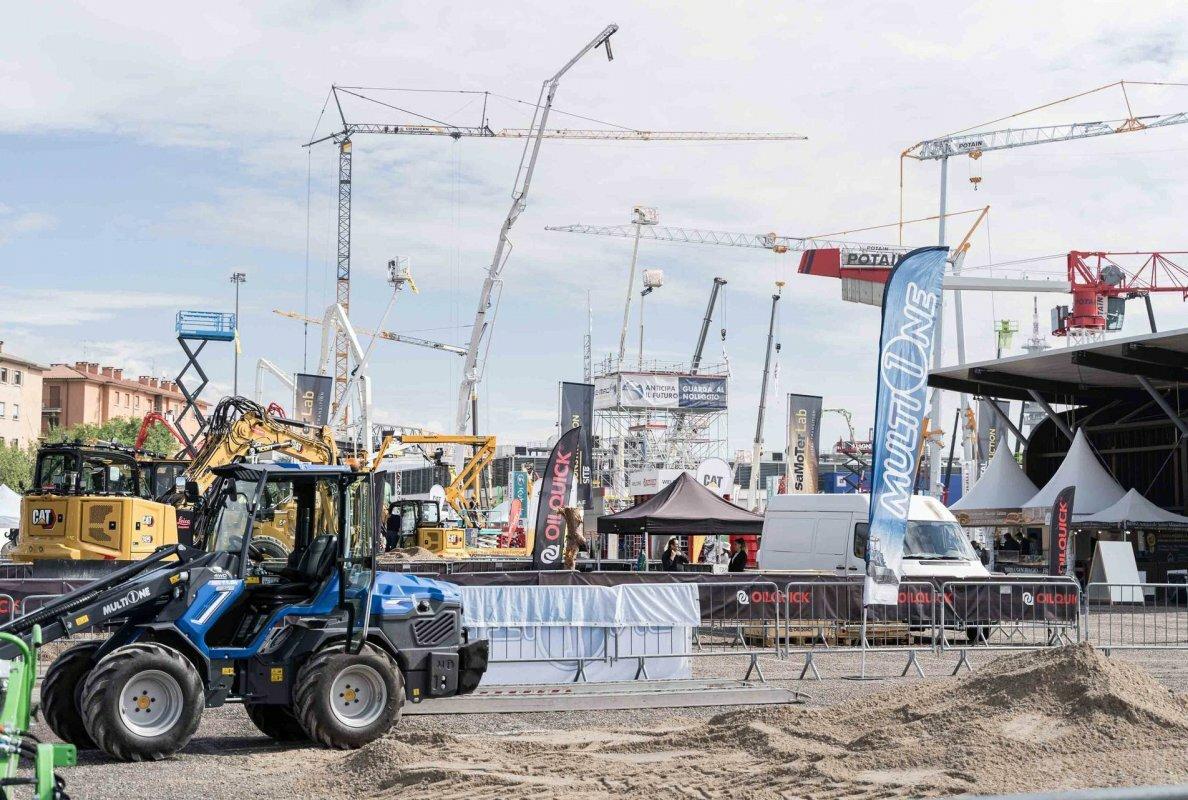 Italian Machinery Construction Market +5% In First Quarter 2023 IMAGE SOURCE: SaMoTer Press Office
Le secteur des engins de chantier a bien démarré l'année 2023 : avec 5 313 véhicules de chantier vendus sur le marché entre janvier et mars, clôturant le premier trimestre avec une hausse de 5 % par rapport à la même période en 2022. Ces chiffres basés sur les achats en le secteur des constructeurs et importateurs de machines analysé par Unacea, le syndicat italien des machines de construction, ont été publiés à l'occasion de Samoter, le salon triennal international des machines de construction prévu jusqu'au dimanche 7 mai à Veronafiere. En particulier, la croissance du secteur (bien qu'un peu plus lente par rapport à l'année dernière) a été tirée par les engins de terrassement, qui, au cours des trois premiers mois de l'année, ont enregistré des ventes de 5 186 unités (+7%) tombereaux articulés (+27% ), tandis que les engins routiers ont subi un recul (-31%), signe – selon les prévisions de l'UNACEA – d'une stabilisation progressive du marché.
Les exportations ont également bien performé, avec des ventes - selon le rapport sur le commerce extérieur UNACEA-CER basé sur les données ISTAT - dépassant les 3 milliards d'euros en 2022, en hausse de 9% par rapport à 2021. Les importations ont également augmenté (+30%) pour une valeur totale de 2 milliards d'euros. Une augmentation significative des achats à l'étranger qui, tout en assurant toujours une balance commerciale dans le noir de plus de 990 millions d'euros, a néanmoins vu le solde baisser de 18%.
Avec 536 entreprises de 23 pays, Samoter est le seul événement en Italie qui représente cette chaîne d'approvisionnement dans son ensemble et est le principal événement marquant en 2023. La 31e édition de l'événement se concentre sur la durabilité environnementale et le développement de nouveaux modèles économiques : vital un progrès qui accompagne la révolution 4.0. Parmi les innovations, Samoter Lab, l'espace d'exposition qui rassemble les entreprises exposant les solutions les plus innovantes, à commencer par les lauréats du 24ème Samoter Innovation Award, ainsi que des formations et des remises à niveau.
NJC.© Info SaMoTer Press Office
-------------------------------------------------------------------------------------------------------------------

09/05/23-English
Italian Machinery Construction Market +5% In First Quarter 2023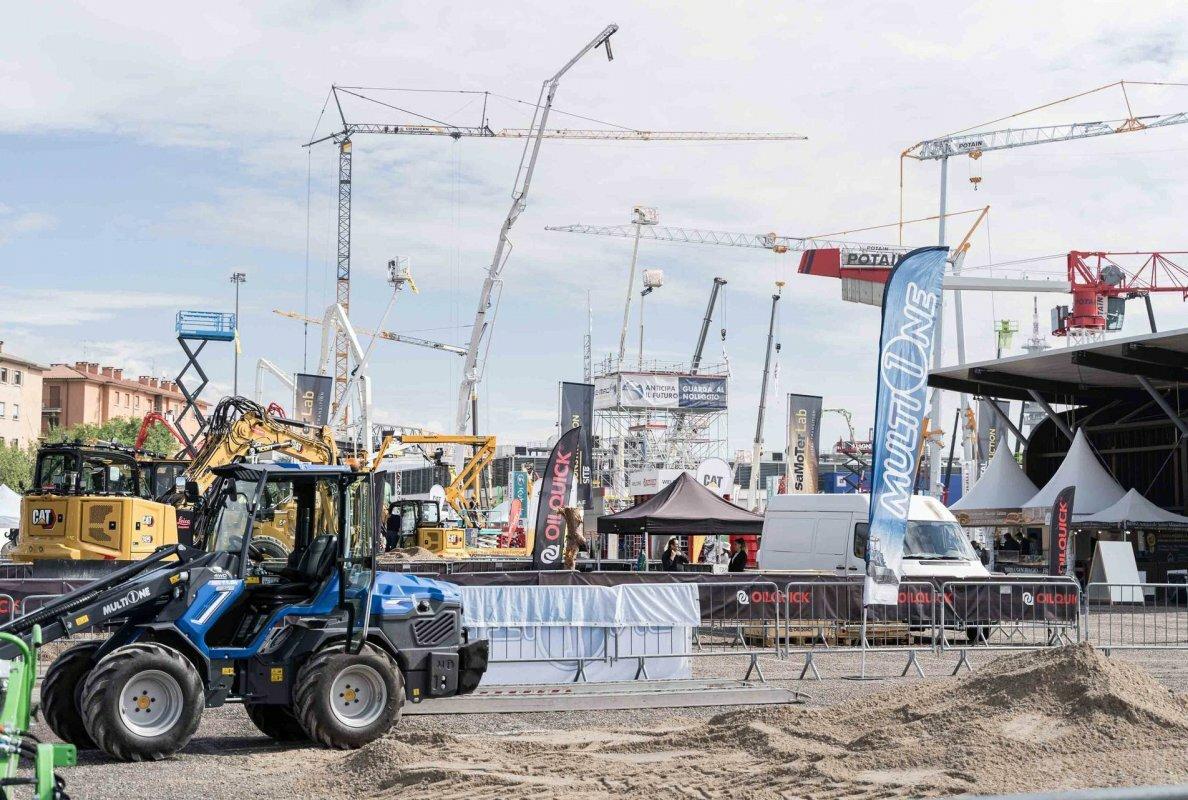 Italian Machinery Construction Market +5% In First Quarter 2023 IMAGE SOURCE: SaMoTer Press Office
The construction machinery sector got off to a good start in 2023: with 5,313 construction site vehicles sold on the market between January and March, closing the first quarter with an increase of 5% over the same period in 2022. These figures based on purchases in the sector from machinery builders and importers analyzed by Unacea, the Italian Construction Machinery Union, were published on the occasion of Samoter, the triennial international construction machinery exhibition scheduled until Sunday 7 May at Veronafiere. In particular, growth in the sector (albeit a little slower compared to last year's performance) was driven by earthmoving machinery, which in the first three months of the year posted sales of 5,186 units (+7%) articulated dumper trucks (+27% ), while road building machinery suffered a setback (-31%), an indication – according to UNACEA's forecasts – that the market is progressively stabilizing.
Exports also performed well, with sales - according to the UNACEA-CER foreign trade report based on ISTAT data - worth in excess of 3 billion euros in 2022, up by 9% compared to 2021. Imports also saw an increase (+30%) for a total value of 2 billion euros. A significant increase in purchases from abroad which, while still ensuring a trade balance in the black by more than 990 million euros, nevertheless saw the balance fall by 18%.
With 536 companies from 23 countries, Samoter is the only event in Italy that represents this supply chain as a whole and is the main landmark event in 2023. The 31st edition of the event focuses on environmental sustainability and the development of new economic models: vital progress that goes hand in hand with the 4.0 revolution. Innovations include Samoter Lab, the exhibition area that brings together companies exhibiting the most innovative solutions, starting with the winners of the 24th Samoter Innovation Award, alongside training and refresher courses.
NJC.© Info SaMoTer Press Office
-------------------------------------------------------------------------------------------------------------------

09/05/23-NL
Italiaanse machinebouwmarkt +5% in eerste kwartaal 2023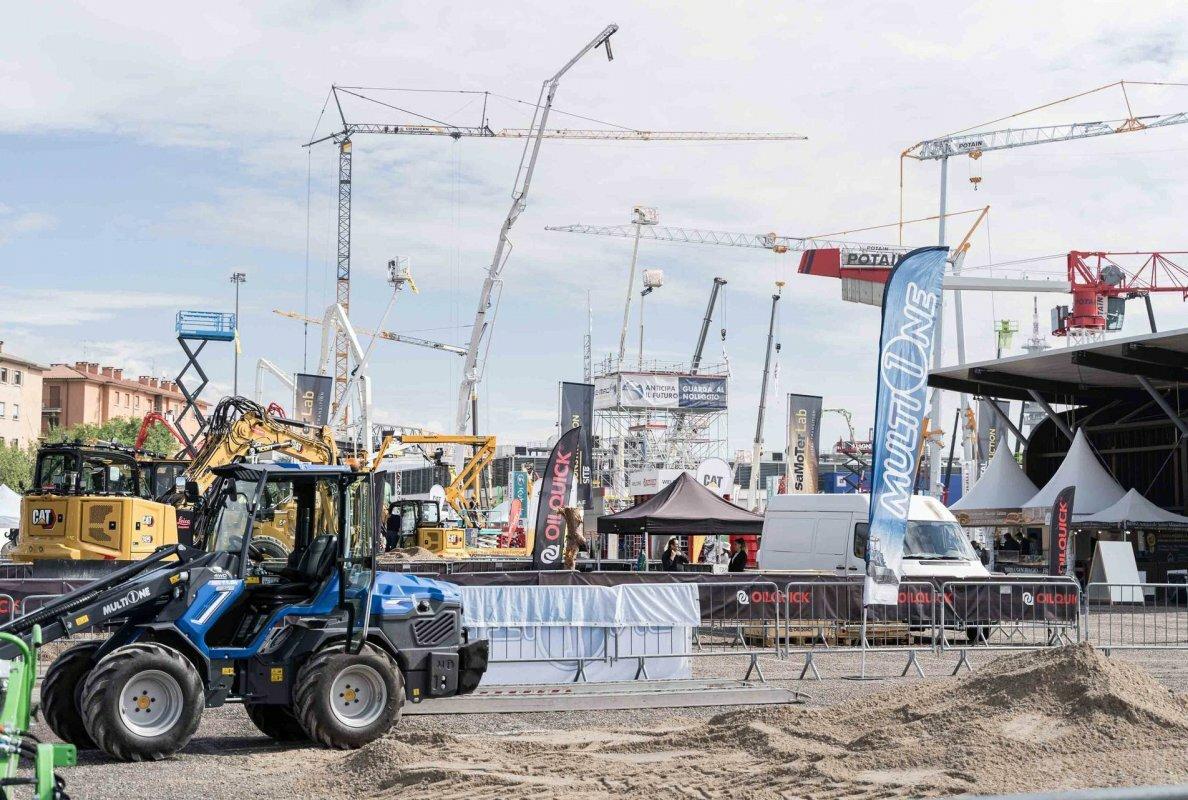 Italian Machinery Construction Market +5% In First Quarter 2023 IMAGE SOURCE: SaMoTer Press Office
De sector bouwmachines kende een goede start in 2023: met 5.313 verkochte bouwplaatsvoertuigen op de markt tussen januari en maart sloot het eerste kwartaal af met een stijging van 5% ten opzichte van dezelfde periode in 2022. Deze cijfers zijn gebaseerd op aankopen in de sector van machinebouwers en importeurs geanalyseerd door Unacea, de Italiaanse vakbond voor bouwmachines, werden gepubliceerd ter gelegenheid van Samoter, de driejaarlijkse internationale vakbeurs voor bouwmachines die gepland staat tot zondag 7 mei in Veronafiere. Met name de groei in de sector (zij het iets trager in vergelijking met de prestaties van vorig jaar) werd aangedreven door grondverzetmachines, die in de eerste drie maanden van het jaar een verkoop van 5.186 stuks (+7%) opleggers (+27%) boekten ), terwijl wegenbouwmachines een terugval kenden (-31%), een indicatie – volgens de prognoses van UNACEA – dat de markt zich geleidelijk stabiliseert.
Ook de export deed het goed, met een omzet - volgens het UNACEA-CER-rapport over buitenlandse handel op basis van ISTAT-gegevens - in 2022 ruim 3 miljard euro, een stijging van 9% ten opzichte van 2021. Ook de invoer kende een stijging (+30%) voor een totale waarde van 2 miljard euro. Een forse stijging van aankopen uit het buitenland die weliswaar nog steeds voor een handelssaldo in het zwart zorgden van meer dan 990 miljoen euro, maar het saldo toch met 18% zagen dalen.
Met 536 bedrijven uit 23 landen is Samoter het enige evenement in Italië dat deze toeleveringsketen als geheel vertegenwoordigt en het belangrijkste mijlpaalevenement in 2023. De 31e editie van het evenement richt zich op ecologische duurzaamheid en de ontwikkeling van nieuwe economische modellen: essentieel vooruitgang die hand in hand gaat met de 4.0 revolutie. Tot de innovaties behoren Samoter Lab, de tentoonstellingsruimte die bedrijven samenbrengt die de meest innovatieve oplossingen tentoonstellen, te beginnen met de winnaars van de 24e Samoter Innovation Award, naast trainingen en bijscholingen.
NJC.© Info SaMoTer Persdienst
---------------------------------------------------------------------------------------------------------------------