JCB adds what3words to Livelink
18/12/21-FR Bas de page
JCB voegt what3words toe aan Livelink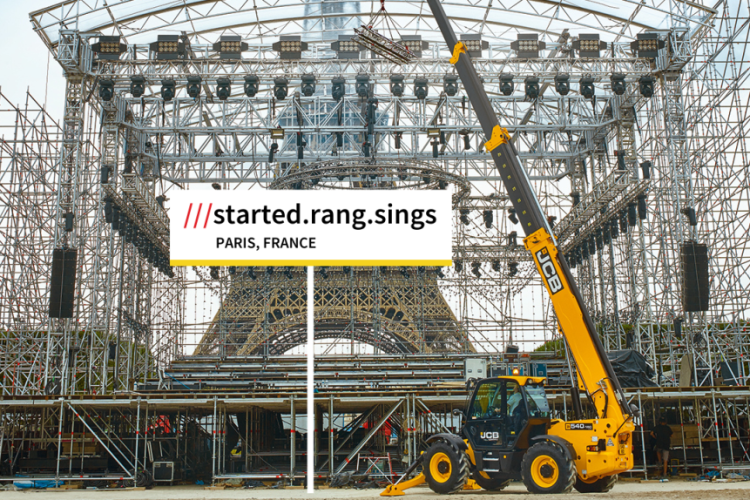 A JCB Loadall at the Eiffel Tower can be located using a unique combination of three random words
Het JCB LiveLink-telematicaportaal is bijgewerkt met het what3words wereldwijde locatiesysteem.
Een JCB-verreiker bij de Eiffeltoren kan worden gelokaliseerd met een unieke combinatie van drie willekeurige woorden
what3words is een systeem dat de hele wereld in kaart brengt in vierkanten van 3 bij 3 meter, waardoor elke locatie een unieke referentie van drie woorden krijgt. De toevoeging van what3words-functionaliteit aan JCB LiveLink betekent dat elke machine die op het systeem is aangesloten, op elk moment onmiddellijk op een specifieke locatie kan worden gelokaliseerd.
Omdat JCB-apparatuur regelmatig werkt op locaties zonder postcode, biedt what3words operators met één klik locatie-informatie. Voordelen zijn onder meer het helpen van servicetechnici bij het lokaliseren van machines in het veld.
JCB LiveLink, gelanceerd in 2011 en nu met meer dan 300.000 machines die door het systeem worden gecontroleerd, geeft machinebedieners en wagenparkbeheerders toegang tot wagenparkgegevens via een online portaal en mobiele app.
NJC.© JCB-info
---------------------------------------------------------------------------------------------------------------------
18/12/21
JCB ajoute what3words à Livelink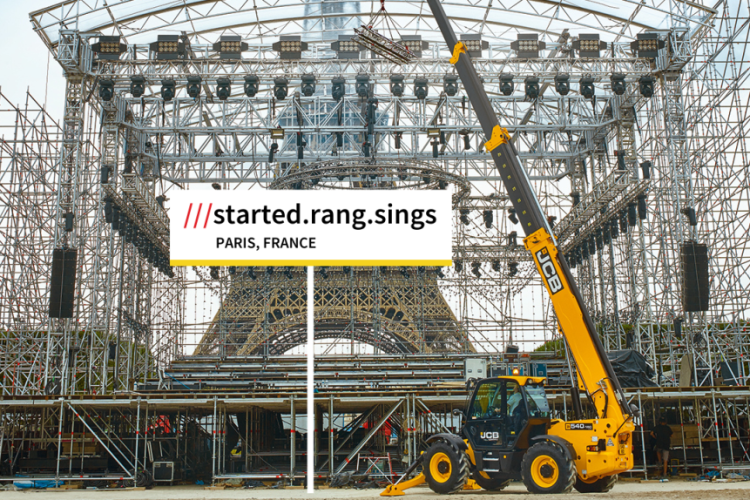 A JCB Loadall at the Eiffel Tower can be located using a unique combination of three random words
Le portail télématique JCB LiveLink a été mis à jour pour inclure le système de localisation global what3words.
Un JCB Loadall à la Tour Eiffel peut être localisé en utilisant une combinaison unique de trois mots aléatoires
what3words est un système qui cartographie le globe entier en carrés de 3 m sur 3 m, donnant à chaque emplacement une référence unique de trois mots. L'ajout de la fonctionnalité what3words à JCB LiveLink signifie que toute machine connectée au système peut être instantanément localisée à un emplacement spécifique à tout moment.
Comme les équipements JCB fonctionnent régulièrement sur des sites sans codes postaux, what3words fournit aux opérateurs des informations de localisation en un seul clic. Les avantages incluent l'aide aux techniciens de service pour localiser les machines sur le terrain.
Lancé en 2011 et maintenant avec plus de 300 000 machines surveillées par le système, JCB LiveLink permet aux opérateurs de machines et aux gestionnaires de flotte d'accéder aux données de la flotte via un portail en ligne et une application mobile.
NJC.© Info JCB
----------------------------------------------------------------------------------------------------------------