King Coal documentary inspires Future of Mining outlook

27/09/23-FR-English-NL-footer
Le documentaire de King Coal inspire les perspectives de l'avenir du secteur minier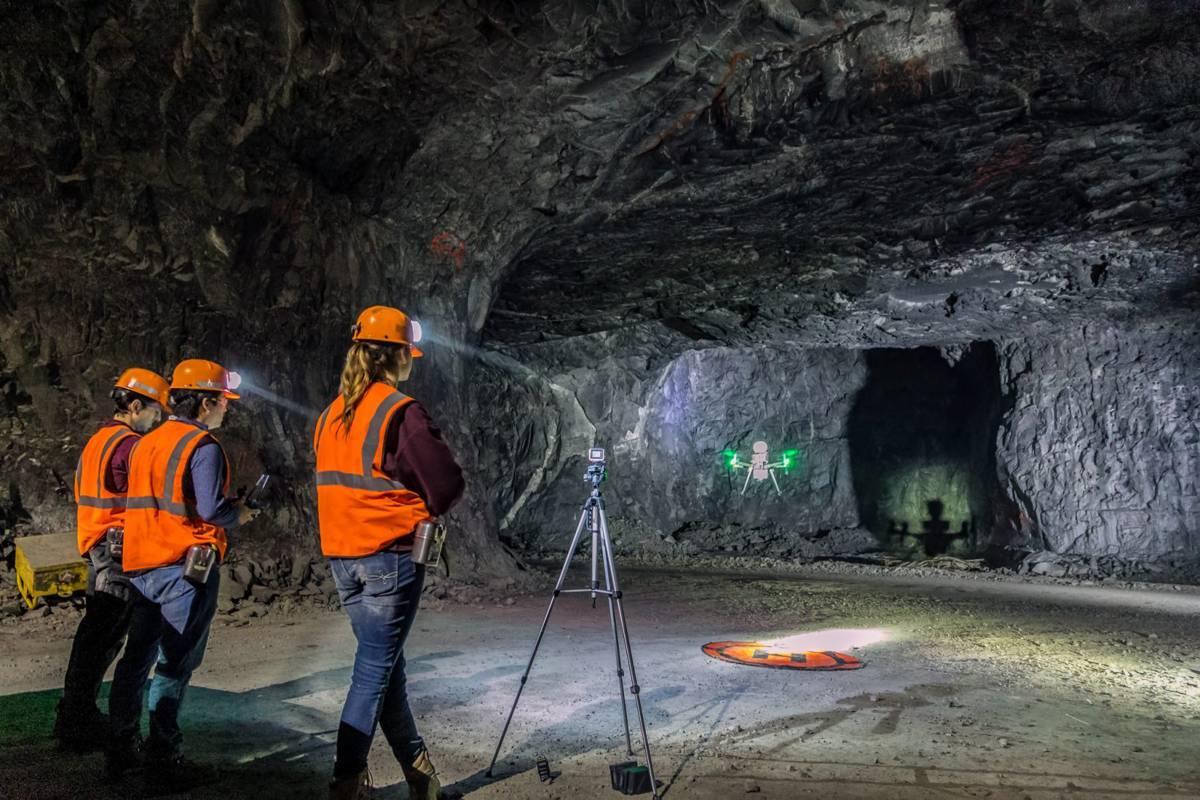 Image- Virginia Tech
Le documentaire acclamé « King Coal » s'intéresse à l'héritage de l'exploitation minière du charbon, explorant son influence sur la tradition et la culture et examinant son impact sur la santé et l'environnement.
Le film, décrit par la critique comme beau et poétique, sert d'élégie à un mode de vie en voie de disparition et soulève des questions sur l'avenir des villes minières des Appalaches, questions qui restent sans réponse.
Aaron Noble, chef du département d'ingénierie minière et minérale du Virginia Tech College of Engineering, se félicite de la nouvelle attention portée à l'exploitation minière par « King Coal » et répond aux questions sur ce que l'avenir pourrait nous réserver.
« Alors que la demande de production de charbon, en particulier dans les Appalaches, est en déclin constant depuis plus de 20 ans, la demande de matériaux et de métaux extraits augmentera en réalité rapidement à mesure que la société passe des combustibles fossiles aux énergies renouvelables et aux véhicules électriques », a-t-il déclaré. .
Quelle sera la demande en matière d'exploitation minière à l'avenir ?
« Même si les lieux d'exploitation minière et les matériaux extraits changeront sans aucun doute, l'avenir de l'exploitation minière est très prometteur. Pour certains produits, comme le cuivre, nous devrions extraire et traiter davantage de matériaux au cours de la prochaine génération que nous ne l'avons fait dans la majeure partie de l'histoire.
« Il existe un besoin énorme en lithium, nickel, cobalt, cuivre, terres rares et autres matériaux critiques qui doivent provenir de l'exploitation minière. »
Quel avenir pour l'exploitation minière dans les Appalaches ?
« Les chercheurs de mon département ont étudié les moyens de récupérer les produits essentiels décrits ci-dessus sur les anciens sites miniers des Appalaches. Evolve Central Appalachia est l'une de ces initiatives axées sur le développement technologique, l'impact économique régional et la justice environnementale.
"En outre, certains chercheurs étudient d'autres utilisations du charbon, telles que la conversion en graphite synthétique, qui peut être utilisé dans des applications de haute technologie."
Comment la santé et la sécurité dans les mines ont-elles évolué depuis l'époque évoquée dans « King Coal » ?
« L'exploitation minière moderne est très sûre. Si vous regardez les données, un trajet de 20 miles pour se rendre au travail est en réalité plus dangereux qu'un quart de travail de 8 heures dans une mine. Virginia Tech a contribué à ces améliorations. L'une des premières études sur la résistance du charbon pour les calculs de stabilité a été réalisée à Virginia Tech dans les années 1950.
« Notre corps professoral actuel perpétue cette tradition. Richard Bishop utilise des drones pour évaluer des problèmes similaires de stabilité des mines, tandis qu'Emily Sarver
Comment l'industrie minière répond-elle aux préoccupations environnementales ?
« La gestion de l'environnement est une valeur commerciale fondamentale pour la plupart des sociétés minières modernes, une valeur sur laquelle nous insistons. J'enseigne un cours intitulé « Leadership pour une exploitation minière responsable », qui traite des pratiques de durabilité et des principes de leadership d'entreprise nécessaires pour garantir que l'exploitation minière se déroule de manière écologique et socialement responsable.
« La classe supérieure d'Emily Sarver enseignant des opérations minières socialement responsables et respectueuses de l'environnement a été reconnue par le Réseau de solutions de développement durable, affilié aux Nations Unies. »
NJC.© .Info Virginia Tech
-----------------------------------------------------------------------------------------------------------------

27/09/23-English
King Coal documentary inspires Future of Mining outlook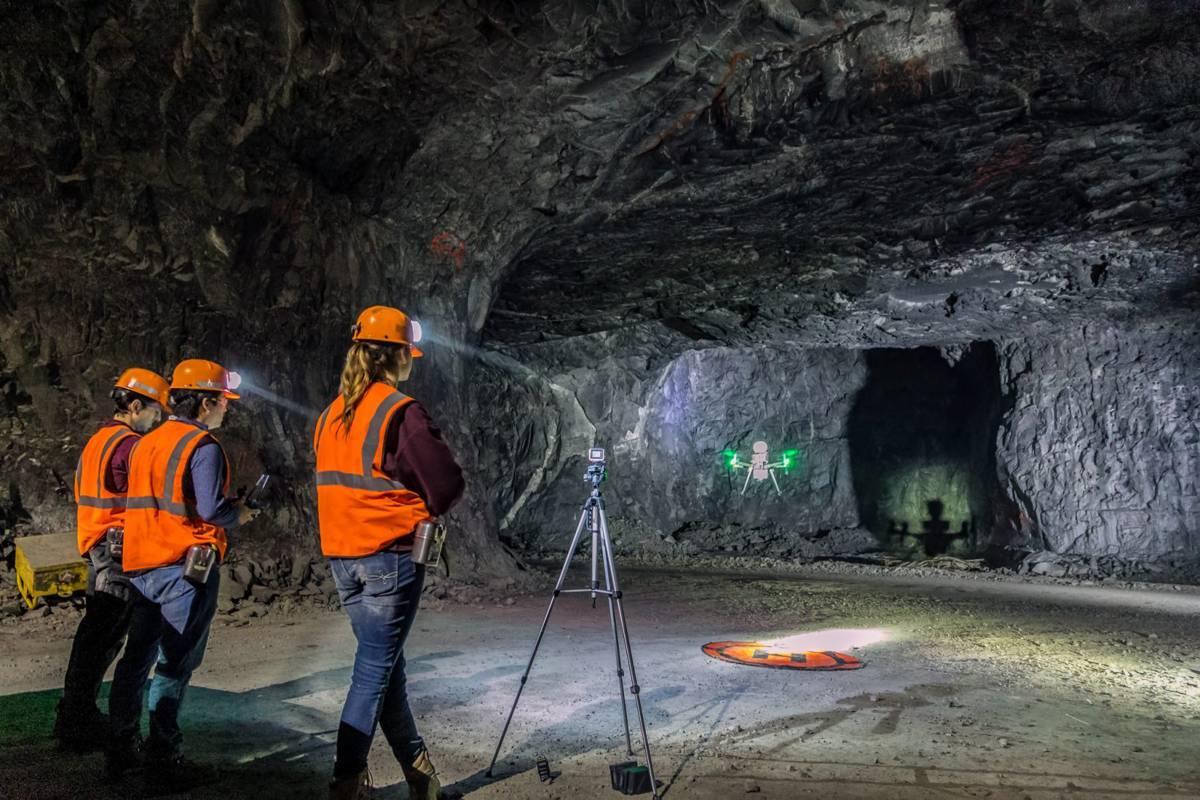 Image- Virginia Tech
The acclaimed documentary "King Coal" mediates on the legacy of coal mining, exploring its influence on tradition and culture, and examining its impact on health and the environment.
The movie, described by critics as beautiful and poetic, serves as an elegy for a way of life that is disappearing, and raises questions about the future of Appalachian mining towns, questions which are left unanswered.
Aaron Noble, head of the Mining and Minerals Engineering Department for the Virginia Tech College of Engineering, welcomes the new attention to mining that "King Coal" brings and answered questions about what the future could hold.
"While demand for coal production, particularly in Appalachia, has been in a steady decline for more than 20 years, the demand for mined materials and metals will actually grow expeditiously as society transitions from fossil fuels to renewable energy and electric vehicles," he said.
What demand will there be for mining in the future?
"While the locations where mining occurs and the materials that are mined will undoubtedly change, the future of mining is very strong. For some commodities, like copper, we are projected to mine and process more material in the next generation than we have in most of reported history.
"There is a staggering need for lithium, nickel, cobalt, copper, rare earths, and other critical materials that must come from mining."
What does the future of mining look for Appalachia?
"Researchers in my department have been investigating ways that we can recover the critical commodities described above from the legacy mining sites in Appalachia. Evolve Central Appalachia is one such endeavour focused on technology development, regional economic impact, and environmental justice.
"In addition, some researchers are investigating alternative uses of coal, such as conversion to synthetic graphite, which can be used in high tech applications."
How has mining health and safety evolved since the era discussed in "King Coal"?
"Modern mining is very safe. If you look at the data, a 20-mile drive to work is actually more dangerous than an 8-hour shift in a mine. Virginia Tech helped drive these improvements. One of the first studies on coal strength for stability calculations was done at Virginia Tech in the 1950s.
"Our current faculty continues this tradition. Richard Bishop is using drones to assess similar mine stability issues, while Emily Sarver
How is the mining industry addressing environmental concerns?
"Environmental stewardship is a core business value for most modern mining companies, one that we emphasize. I teach a class, 'Leadership for Responsible Mining,' discussing sustainability practices and business leadership principles needed to ensure mining is done in an environmentally and socially responsible manner.
"Emily Sarver's graduate class teaching socially responsible, environmentally sound mining operations was recognized by the United Nations-affiliated Sustainable Development Solutions Network."
NJC.© Info Virginia Tech
-----------------------------------------------------------------------------------------------------------------

27/09/23-NL
De King Coal-documentaire inspireert de toekomst van de mijnbouw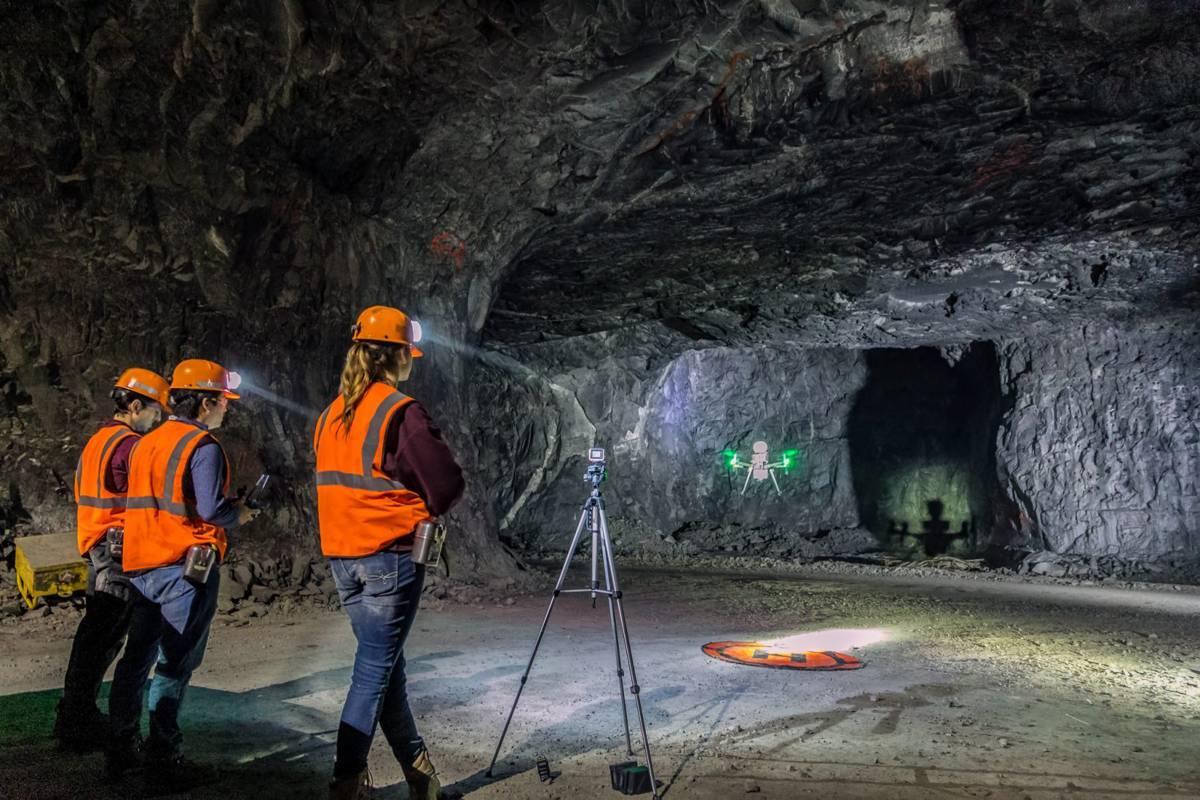 Image- Virginia Tech
De veelgeprezen documentaire 'King Coal' bemiddelt over de erfenis van de steenkoolwinning, onderzoekt de invloed ervan op traditie en cultuur en onderzoekt de impact ervan op de gezondheid en het milieu.
De film, door critici omschreven als mooi en poëtisch, dient als een elegie voor een manier van leven die aan het verdwijnen is, en roept vragen op over de toekomst van de mijnsteden in de Appalachen, vragen die onbeantwoord blijven.
Aaron Noble, hoofd van de afdeling Mining and Minerals Engineering van het Virginia Tech College of Engineering, verwelkomt de nieuwe aandacht voor mijnbouw die "King Coal" met zich meebrengt en beantwoordt vragen over wat de toekomst zou kunnen brengen.
"Hoewel de vraag naar steenkoolproductie, vooral in de Appalachia, al meer dan twintig jaar gestaag afneemt, zal de vraag naar gedolven materialen en metalen feitelijk snel groeien naarmate de samenleving overgaat van fossiele brandstoffen naar hernieuwbare energie en elektrische voertuigen", zei hij. .
Welke vraag zal er in de toekomst zijn voor mijnbouw?
"Hoewel de locaties waar mijnbouw plaatsvindt en de materialen die worden gewonnen ongetwijfeld zullen veranderen, is de toekomst van mijnbouw erg sterk. Voor sommige grondstoffen, zoals koper, wordt verwacht dat we in de volgende generatie meer materiaal zullen winnen en verwerken dan we in het grootste deel van de gerapporteerde geschiedenis hebben gedaan.
"Er is een duizelingwekkende behoefte aan lithium, nikkel, kobalt, koper, zeldzame aardmetalen en andere kritische materialen die uit de mijnbouw moeten komen."
Hoe ziet de toekomst van de mijnbouw eruit voor Appalachia?
"Onderzoekers op mijn afdeling hebben manieren onderzocht waarop we de hierboven beschreven kritieke grondstoffen kunnen terugwinnen uit de oude mijnsites in Appalachia. Evolve Central Appalachia is zo'n onderneming gericht op technologische ontwikkeling, regionale economische impact en ecologische rechtvaardigheid.
"Daarnaast onderzoeken sommige onderzoekers alternatieve toepassingen van steenkool, zoals de omzetting naar synthetisch grafiet, dat gebruikt kan worden in hightech toepassingen."
Hoe is de gezondheid en veiligheid in de mijnbouw geëvolueerd sinds het tijdperk dat in "King Coal" wordt besproken?
"De moderne mijnbouw is heel veilig. Als je naar de gegevens kijkt, is een rit van dertig kilometer naar je werk feitelijk gevaarlijker dan een dienst van acht uur in een mijn. Virginia Tech heeft bijgedragen aan deze verbeteringen. Een van de eerste onderzoeken naar de sterkte van steenkool voor stabiliteitsberekeningen werd in de jaren vijftig uitgevoerd bij Virginia Tech.
"Onze huidige faculteit zet deze traditie voort. Richard Bishop gebruikt drones om soortgelijke mijnstabiliteitsproblemen te beoordelen, terwijl Emily Sarver
Hoe gaat de mijnbouwsector om met milieuproblemen?
"Milieubeheer is een kernwaarde voor de meeste moderne mijnbouwbedrijven, een waarde die wij benadrukken. Ik geef les in een cursus 'Leiderschap voor verantwoorde mijnbouw', waarin duurzaamheidspraktijken en zakelijke leiderschapsprincipes worden besproken die nodig zijn om ervoor te zorgen dat de mijnbouw op een milieuvriendelijke en sociaal verantwoorde manier wordt uitgevoerd.
"De graduate class van Emily Sarver die sociaal verantwoorde, milieuvriendelijke mijnbouwactiviteiten doceert, werd erkend door het bij de Verenigde Naties aangesloten Sustainable Development Solutions Network."
NJC.© Info Virginia Tech
------------------------------------------------------------------------------------------------------------------
Date de dernière mise à jour : 26/09/2023