Kobelco Launches Next Generation SK260LC-11 Excavator
11/03/22-FR-English-NL-footer
Kobelco lance la nouvelle génération d'excavatrice SK260LC-11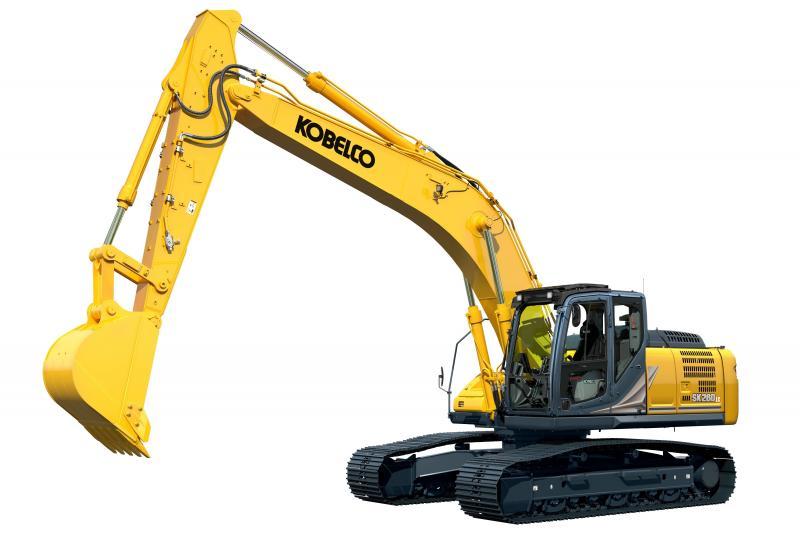 Image-Equipped with a new Tier IV Final Yanmar engine, the new SK260LC-11 delivers 194 net hp and 577 lb.-ft. of torque at 1,500 rpm, which is a 23 percent increase in torque vs. the previous model.
Kobelco Construction Machinery USA Inc. (KCMU) a annoncé le lancement de la toute nouvelle SK260LC-11.
Cette machine de nouvelle génération -11 offre des performances améliorées, une plus grande efficacité, plus de productivité et suit le concept Kobelco Performance by Design pour des performances et un confort exceptionnels basés sur l'opérateur dans cette classe compétitive, selon le fabricant.
Depuis le développement de la pelle Kobelco de 25 tonnes de la série "SK" de première génération en 1983, cette classe de taille a gagné en popularité en raison de sa polyvalence dans diverses applications de construction générales. Équipé d'un nouveau moteur Yanmar Tier IV Final, le nouveau SK260LC-11 développe 194 ch nets et 577 lb-pi. de couple à 1 500 tr/min, soit une augmentation de 23 % du couple par rapport au modèle précédent.
Avec une force de creusement du godet de 42 000 lb, 63 300 lb-pi. de couple de rotation et 55 600 lb de force de traction à la barre d'attelage, le Kobelco SK260LC-11 a plus de puissance de creusement et de fonctionnement. La nouvelle série -11 offre plus de fonctionnalités standard et une valeur ajoutée globale que les modèles précédents.
Un fonctionnement régulier et régulier lors du déplacement d'objets lourds sur le chantier est assuré par la fonction "Déplacement indépendant", qui consacre une pompe hydraulique au déplacement et une autre à l'accessoire sur une base continue. Le poids en ordre de marche de 60 200 lb de la machine offre une stabilité accrue et une capacité de levage supérieure.
Comme la plupart des pelles lourdes Kobelco, la SK260LC-11 dispose de trois modes de travail : les modes Eco, S et H pour un équilibre entre hautes performances, économie et faible consommation de carburant.
Heavy Lift et Power Boost (avec durée d'utilisation illimitée) ajoutent la puissance nécessaire pour traverser les conditions les plus difficiles, et la fonction de libération de la pression hydraulique dans la cabine permet aux clients de changer d'outils de travail ou de flexibles facilement et en toute sécurité.
Le nouveau SK260LC-11 offre également une durabilité améliorée - de nombreux composants majeurs ont été repensés pour une durabilité et des performances améliorées. Par exemple, les panneaux latéraux de la machine ont été rendus plus épais pour améliorer la rigidité de la carrosserie, tandis que le diamètre accru de l'axe du vérin du godet contribue à une durabilité accrue pour l'utilisation de divers outils de travail.
Pour ceux qui ont besoin d'options de guidage de machine, le SK260LC-11 est livré avec des supports de montage préinstallés pour une installation plus facile du système sans avoir besoin de souder et de peindre. Ces supports sont conçus pour s'adapter à plusieurs marques de fournisseurs pour les systèmes 2D et 3D.
Dans le cadre du concept Performance by Design de Kobelco, également présent sur les modèles SK75/85SR-7 et SK130LC-11, la cabine, l'ergonomie et les caractéristiques de sécurité du SK260LC-11 sont grandement améliorées. Ces excavatrices offrent également un espace de cabine et une visibilité inégalés. Les caractéristiques standard comprennent également un siège à suspension pneumatique chauffant réglable en 7 directions qui se déplace avec les accoudoirs et les commandes hydrauliques.
Cette cabine de conception unique réduit la fatigue de l'opérateur, offre une excellente absorption des chocs et un confort de conduite supérieur, selon le fabricant. Les leviers pilotes de l'opérateur se déplacent horizontalement sans cambrer le poignet, tout en fournissant des courses de levier plus courtes pour fournir un mouvement plus rapide et plus précis.
Les bouches de climatisation et de chauffage sont dirigées vers l'opérateur pour maximiser le confort. La molette de sélection du côté droit intègre plusieurs fonctions dans une seule interface utilisateur avec le grand écran de 10 pouces. moniteur couleur. L'écran de menu facile à utiliser facilite la lecture des informations importantes, notamment le mode de travail, les intervalles d'entretien et la consommation de carburant, tout en offrant une vue à 270 degrés à partir du système à trois caméras standard de la machine.
Les modes de débit hydraulique du godet, du marteau, de la grignoteuse et du grappin rotatif sont désormais entièrement réglables par l'opérateur via le moniteur, et les paramètres de mode pour d'autres accessoires, tels qu'un rotateur inclinable, peuvent également être facilement ajoutés ou modifiés. De plus, tous les interrupteurs et cadrans internes de la cabine sont dotés d'un rétroéclairage à LED pour offrir une vue claire et claire dans l'obscurité.
Pour couronner le tout, la cabine est équipée d'une radio FM/AM, AUX, Bluetooth, d'un téléphone mains libres, d'un support pour smartphone, d'un chargeur USB et d'une prise de courant 12V.
Un entretien facile est assuré avec un écran de nettoyage de radiateur standard qui empêche les gros matériaux d'obstruer les ailettes de refroidissement du radiateur et peut être facilement retiré pour le nettoyage. Un filtre à huile hydraulique nouvellement structuré empêche les corps étrangers de pénétrer dans le réservoir d'huile pendant l'entretien, et tous les filtres sont faciles d'accès depuis le sol.
Pour plus de sécurité, un toit de protection robuste de niveau II est fourni en standard et peut être incliné pour faciliter le nettoyage des vitres. De plus, les clignotants arrière pivotants et les feux de travail arrière, une exclusivité Kobelco USA, sont intégrés au contrepoids pour plus de sécurité sur les chantiers très fréquentés. Sept feux à LED (2 sur la flèche, 2 en haut à l'avant de la cabine, 1 sur le côté droit de la carrosserie et 2 orientés vers l'arrière sur le contrepoids) sont également désormais de série pour offrir une visibilité supplémentaire dans des conditions de faible luminosité.
La surveillance à distance de l'état de travail de la SK260LC-11 n'a jamais été aussi simple avec KOMEXS (Kobelco Monitoring Excavator System). Les informations opérationnelles de la machine, telles que les heures, la consommation de carburant et l'état de maintenance, peuvent être obtenues à distance. Pour plus de commodité et de sécurité, une alarme de démarrage du moteur, une clôture électronique et un historique de localisation actuel/passé sont également inclus - idéal pour les opérateurs de grandes flottes et de sites multiples.
Pour compléter le package de valeur ajoutée et l'engagement envers la qualité, le nouveau SK260LC-11 a une durée de vie standard de 4 ans/4 000 heures. garantie complète de la machine avec KOMEXS incluse tout en étant couverte par la garantie d'usine. Des conditions supplémentaires de garantie prolongée sont disponibles.
NJC.© Infos www.KOBELCO-USA.com.
------------------------------------------------------------------------------------------------------------------
11/07/22-English
Kobelco Launches Next Generation SK260LC-11 Excavator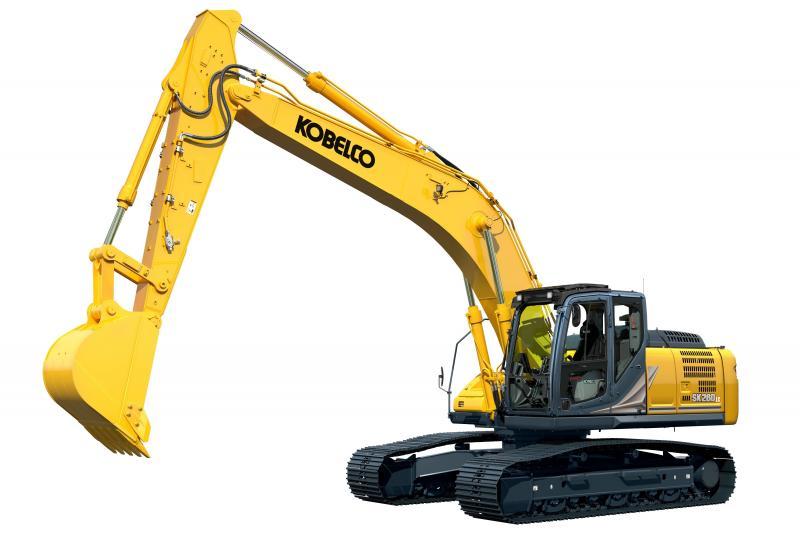 Image-Equipped with a new Tier IV Final Yanmar engine, the new SK260LC-11 delivers 194 net hp and 577 lb.-ft. of torque at 1,500 rpm, which is a 23 percent increase in torque vs. the previous model.
Kobelco Construction Machinery USA Inc. (KCMU) announced the launch of the all new SK260LC-11.
This next generation -11 machine delivers enhanced performance, greater efficiency, more productivity and follows the Kobelco Performance by Design concept for outstanding operator-based performance and comfort in this competitive class, according to the manufacturer.
Since the development of the first generation "SK" series 25-ton Kobelco excavator in 1983, this size class has grown in popularity due to its versatility in various general construction applications. Equipped with a new Tier IV Final Yanmar engine, the new SK260LC-11 delivers 194 net hp and 577 lb.-ft. of torque at 1,500 rpm, which is a 23 percent increase in torque vs. the previous model.
With 42,000 lb. of bucket digging force, 63,300 lb.-ft. of swing torque, and 55,600 lb. of drawbar pulling force, the Kobelco SK260LC-11 has more digging and operating power. The new -11 series offers more standard features and overall added value than previous models.
Smooth and steady operation while moving heavy objects across the job site is assured through the "Independent Travel" function, which dedicates one hydraulic pump to travel and one to the attachment on a continuous basis. The machine's 60,200 lb. operating weight provides increased stability and superior lifting capacity.
Like most Kobelco heavy excavators, the SK260LC-11 has three work modes: Eco, S and H mode for balancing between high performance, economy and low fuel consumption.
Heavy Lift and Power Boost (with unlimited time use) add the power needed to get through the toughest conditions, and the in-cab hydraulic pressure release function allows customers to change work tools or hoses easily and safely.
The new SK260LC-11 also provides improved durability — many major components have been redesigned for improved durability and performance. For example, the machine's side panels have been made thicker to enhance body rigidity, while the increased diameter of the bucket cylinder pin contributes to enhanced durability for using various work tools.
For those needing machine guidance options, the SK260LC-11 comes with pre-installed mounting brackets for easier system installation without the need to weld and paint. These brackets are designed to adapt to multiple brands of providers for both 2D and 3D systems.
As part of Kobelco's Performance by Design concept also seen on the SK75/85SR-7 and SK130LC-11, the SK260LC-11's cabin, ergonomics and safety features are greatly enhanced. These excavators also feature best-in-class cabin space and visibility. Standard features also include a 7-way adjustable heated air suspension seat that moves together with the armrests and hydraulic controls.
This uniquely designed cabin reduces operator fatigue, provides excellent shock absorption, and superior ride comfort, according to the manufacturer. The operator's pilot levers move horizontally without arching of the wrist, while also providing shorter lever strokes to deliver a swifter, more precise movement.
Air conditioning and heater vents are directed towards the operator to maximize comfort. The right-side jog dial integrates multiple functions into a single user interface with the large 10-in. color monitor. The easy-to-operate menu screen facilitates reading of important information including work mode, maintenance intervals, and fuel consumption, as well as providing a 270-degree view from the machine's standard three camera system.
The hydraulic flow-rate modes of the bucket, breaker, nibbler and rotating grapple are also now fully adjustable by the operator through the monitor, and the mode settings for other attachments, such as a tilt rotator, also can be easily added or changed. In addition, all internal switches and dials in the cabin have LED backlighting to provide a bright, clear view in the dark.
To top it off the cabin is equipped with a FM/AM, AUX, Bluetooth, hands-free telephone radio, smartphone holder, USB charger and a 12V power outlet.
Easy maintenance is assured with a standard radiator clean-out screen that prevents larger material from clogging the radiator cooling fins and can be easily removed for cleaning. A newly structured hydraulic oil filter prevents foreign matter from entering the oil tank during maintenance, and all filters are easy to access from ground level.
For safety, a heavy-duty Level II overhead top guard is provided as standard and can be tilted open for easy window cleaning. Additionally, rear swing flashers and rear work lights, a Kobelco USA exclusive, are integrated into the counterweight for added safety on busy job sites. Seven LED lights (2 on boom, 2 on top front of the cab, 1 on right side body, and 2 facing rear on the counterweight) also are now standard to provide additional visibility in low light conditions.
Monitoring the SK260LC-11's work status remotely has also never been easier with KOMEXS (Kobelco Monitoring Excavator System). The machine's operational information, such as hours, fuel consumption, and maintenance status, can be obtained remotely. For added convenience and security, an engine start alarm, e-fence and current/past location history also are included — ideal for operators of large fleets and multiple locations.
To complement the added value package and commitment to quality, the new SK260LC-11 has a standard 4 year/4,000 hr. full machine warranty with KOMEXS included while covered by factory warranty. Additional extended warranty coverage terms are available.
NJC.© Info www.KOBELCO-USA.com.
--------------------------------------------------------------------------------------------------------------------
11/07/22-NL
Kobelco lanceert volgende generatie SK260LC-11 graafmachine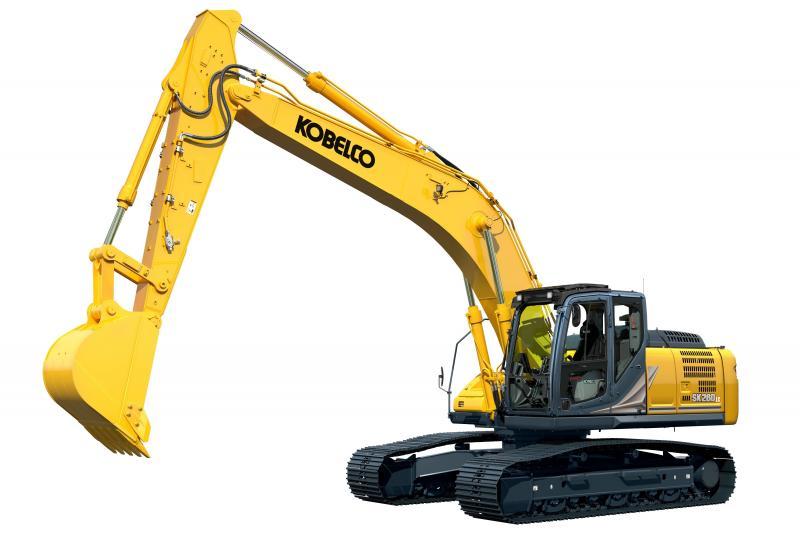 Image-Equipped with a new Tier IV Final Yanmar engine, the new SK260LC-11 delivers 194 net hp and 577 lb.-ft. of torque at 1,500 rpm, which is a 23 percent increase in torque vs. the previous model.
Kobelco Construction Machinery USA Inc. (KCMU) heeft de lancering aangekondigd van de geheel nieuwe SK260LC-11.
Deze machine van de volgende generatie -11 levert verbeterde prestaties, grotere efficiëntie, meer productiviteit en volgt het Kobelco Performance by Design-concept voor uitstekende prestaties en comfort op basis van de machinist in deze competitieve klasse, aldus de fabrikant.
Sinds de ontwikkeling van de eerste generatie "SK"-serie 25-tons Kobelco-graafmachines in 1983, is deze grootteklasse in populariteit gegroeid vanwege zijn veelzijdigheid in verschillende algemene bouwtoepassingen. Uitgerust met een nieuwe Tier IV Final Yanmar-motor, levert de nieuwe SK260LC-11 194 netto pk en 577 lb.-ft. koppel bij 1.500 tpm, dat is een toename van 23 procent in koppel ten opzichte van het vorige model.
Met 42.000 lb. graafkracht van de bak, 63.300 lb.-ft. met een zwenkkoppel en een trekkracht van 55.600 lb., heeft de Kobelco SK260LC-11 meer graaf- en werkvermogen. De nieuwe -11-serie biedt meer standaardfuncties en algehele toegevoegde waarde dan eerdere modellen.
Een soepele en stabiele werking tijdens het verplaatsen van zware voorwerpen over het werkterrein wordt gegarandeerd door de "Independent Travel"-functie, die continu één hydraulische pomp toewijst om te rijden en één voor het aanbouwdeel. Het bedrijfsgewicht van 60.200 lb. van de machine zorgt voor meer stabiliteit en een superieur hefvermogen.
Zoals de meeste zware graafmachines van Kobelco heeft de SK260LC-11 drie werkmodi: Eco-, S- en H-modus voor een evenwicht tussen hoge prestaties, zuinigheid en een laag brandstofverbruik.
Heavy Lift en Power Boost (met onbeperkt tijdsgebruik) voegen het vermogen toe dat nodig is om de zwaarste omstandigheden te doorstaan, en de hydraulische drukontlastingsfunctie in de cabine stelt klanten in staat om uitrustingsstukken of slangen gemakkelijk en veilig te wisselen.
De nieuwe SK260LC-11 biedt ook verbeterde duurzaamheid - veel belangrijke componenten zijn opnieuw ontworpen voor verbeterde duurzaamheid en prestaties. Zo zijn de zijpanelen van de machine dikker gemaakt om de carrosserie steviger te maken, terwijl de grotere diameter van de bakcilinderpen bijdraagt ​​aan een grotere duurzaamheid bij het gebruik van verschillende uitrustingsstukken.
Voor degenen die opties voor machinegeleiding nodig hebben, wordt de SK260LC-11 geleverd met vooraf geïnstalleerde montagebeugels voor een eenvoudigere systeeminstallatie zonder lassen en schilderen. Deze beugels zijn ontworpen om aan te passen aan meerdere merken providers voor zowel 2D- als 3D-systemen.
Als onderdeel van Kobelco's Performance by Design-concept dat ook te zien is op de SK75/85SR-7 en SK130LC-11, zijn de cabine, ergonomie en veiligheidsvoorzieningen van de SK260LC-11 aanzienlijk verbeterd. Deze graafmachines bieden ook de beste cabineruimte en zicht in hun klasse. Tot de standaarduitrusting behoren ook een 7-voudig verstelbare, verwarmde luchtgeveerde stoel die meebeweegt met de armleuningen en hydraulische bedieningselementen.
Deze uniek ontworpen cabine vermindert de vermoeidheid van de machinist, biedt uitstekende schokabsorptie en superieur rijcomfort, aldus de fabrikant. De stuurhendels van de machinist bewegen horizontaal zonder de pols te buigen, terwijl ze ook kortere hendelbewegingen mogelijk maken voor een snellere, nauwkeurigere beweging.
De ventilatieopeningen voor airconditioning en verwarming zijn naar de machinist gericht om het comfort te maximaliseren. De jog-draaiknop aan de rechterkant integreert meerdere functies in een enkele gebruikersinterface met de grote 10-inch. kleurenmonitor. Het gebruiksvriendelijke menuscherm vergemakkelijkt het aflezen van belangrijke informatie, waaronder werkmodus, onderhoudsintervallen en brandstofverbruik, en biedt een 270-graden beeld van het standaard driecamerasysteem van de machine.
De hydraulische stroomsnelheidsmodi van de bak, sloophamer, knabbelschaar en roterende grijper zijn nu ook volledig instelbaar door de machinist via de monitor, en de modusinstellingen voor andere uitrustingsstukken, zoals een tiltrotator, kunnen ook eenvoudig worden toegevoegd of gewijzigd. Bovendien hebben alle interne schakelaars en wijzerplaten in de cabine LED-achtergrondverlichting voor een helder, duidelijk zicht in het donker.
Als klap op de vuurpijl is de cabine uitgerust met een FM/AM, AUX, Bluetooth, handsfree telefoonradio, smartphonehouder, USB-oplader en een 12V-stopcontact.
Eenvoudig onderhoud is verzekerd met een standaard radiatorreinigingsscherm dat voorkomt dat groter materiaal de koelribben van de radiator verstopt en gemakkelijk kan worden verwijderd voor reiniging. Een nieuw gestructureerd hydrauliekoliefilter voorkomt dat er tijdens het onderhoud vreemde stoffen in de olietank komen, en alle filters zijn gemakkelijk toegankelijk vanaf de grond.
Voor de veiligheid is er standaard een heavy-duty Level II bovenbeschermkap meegeleverd, die open kan worden gekanteld om de ramen gemakkelijk te kunnen reinigen. Bovendien zijn zwenkknipperlichten en achterwerklampen, exclusief voor Kobelco USA, geïntegreerd in het contragewicht voor extra veiligheid op drukke werkterreinen. Zeven LED-lampen (2 op de giek, 2 bovenaan de voorkant van de cabine, 1 op de rechterkant van de carrosserie en 2 naar de achterkant op het contragewicht) zijn nu ook standaard voor extra zichtbaarheid bij weinig licht.
Het op afstand bewaken van de werkstatus van de SK260LC-11 was ook nog nooit zo eenvoudig met KOMEXS (Kobelco Monitoring Excavator System). De operationele informatie van de machine, zoals uren, brandstofverbruik en onderhoudsstatus, kan op afstand worden verkregen. Voor extra gemak en veiligheid zijn ook een motorstartalarm, e-fence en huidige/vroegere locatiegeschiedenis inbegrepen — ideaal voor exploitanten van grote vloten en meerdere locaties.
Om het toegevoegde waardepakket en de toewijding aan kwaliteit aan te vullen, heeft de nieuwe SK260LC-11 een standaard 4 jaar/4.000 uur. volledige machinegarantie met KOMEXS inbegrepen terwijl gedekt door fabrieksgarantie. Er zijn aanvullende uitgebreide garantiedekkingsvoorwaarden beschikbaar.
NJC.© Info www.KOBELCO-USA.com.
----------------------------------------------------------------------------------------------------------------------