Komatsu - Linder's Erik Lovett Earns PSR World Championship
22/04/22-FR-English-NL-footer
Komatsu - Erik Lovett de Linder remporte le championnat du monde PSR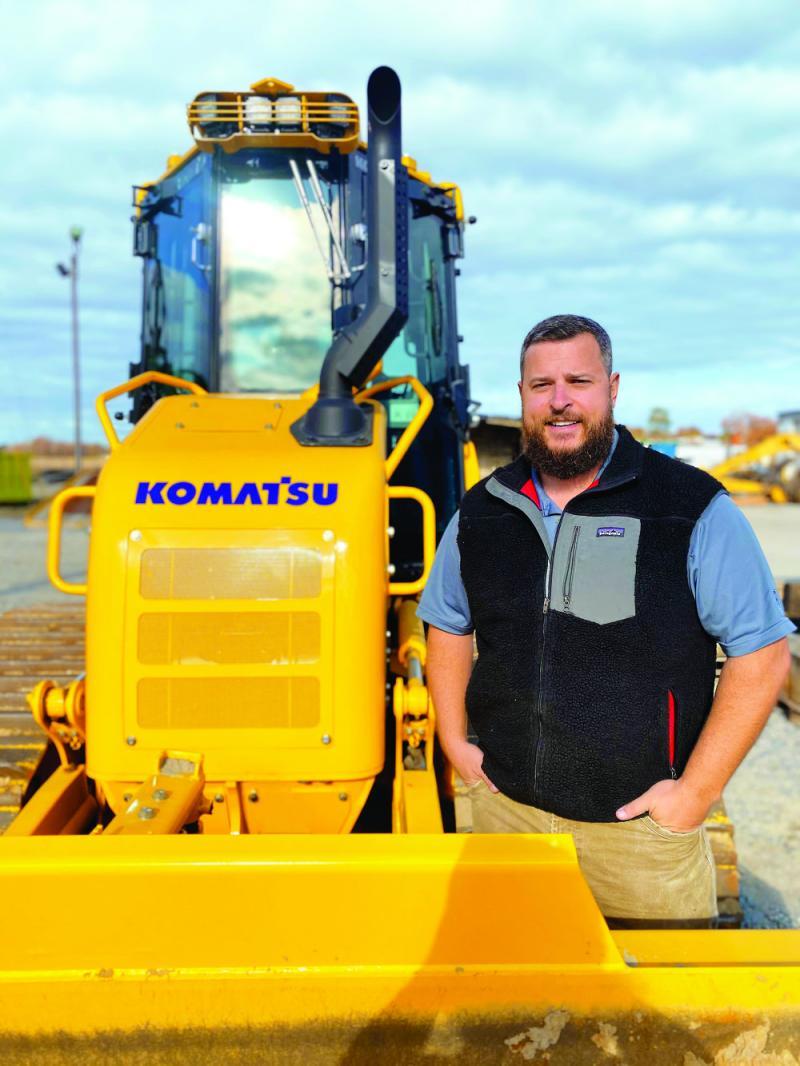 Image-Erik Lovett
Erik Lovett, représentant du support produit chez Linder Industrial Machinery, est le vainqueur du championnat du monde Komatsu PSR.
"Être sélectionné par Komatsu en tant que champion du monde PSR est un immense honneur", a déclaré Lovett. "Ce prix ne serait pas possible sans mes collègues qui m'ont aidé à grandir et à me développer en tant que PSR depuis que j'ai rejoint Linder en 2017. J'ai beaucoup de chance de travailler avec une équipe formidable dont l'objectif est de s'assurer que nos clients sont toujours pris en charge."
Lovett, qui travaille à la succursale Linder de Greenville, en Caroline du Nord, a été sélectionné comme champion PSSR de Komatsu Amérique du Nord, obtenant le droit de représenter à la fois Linder et Komatsu Amérique du Nord dans la compétition mondiale.
Komatsu Ltd. a mis en place une structure rigide pour les présentations des concurrents de la Championship Series. Lors de la finale mondiale, des juges experts de Komatsu Ltd. ont critiqué la présentation de Lovett concernant les angles d'assistance à la clientèle et les avantages de faire affaire avec Komatsu et Linder. Ils l'ont ensuite interrogé sur ses compétences en vente et sa connaissance des produits et, à la fin, l'ont sélectionné parmi des dizaines de PSR de plusieurs pays différents.
"Ce concours m'a aidé à grandir en tant que PSR tout en établissant de solides relations avec les cohortes Komatsu et Linder, ce qui m'aidera à mieux servir mes clients dans mes activités quotidiennes à plusieurs niveaux. La perspicacité et les connaissances acquises sont inestimables pour soutenir les clients. à un niveau élevé », a déclaré Lovett.
Linder avait deux autres PSR invités à représenter et à concourir pour les championnats nord-américains - Matt Byram de la branche Ladson, S.C. et Joe D'Oreo de Fort Myers, Floride.
Lovett est le premier employé de Linder à représenter l'entreprise lors de l'événement Komatsu qui devait se tenir au Japon, mais qui s'est déroulé virtuellement en raison de la pandémie de COVID.
« Les réponses d'Erik aux juges ont été excellentes », a déclaré John Coughlin, président et chef de la direction de Linder. "Sa victoire en dit long sur la qualité de notre personnel et de notre entreprise."
Outre l'honneur d'être nommé champion du monde Komatsu PSR, cette victoire a valu à Lovett un trophée, un iPad et un voyage au siège social de Komatsu au Japon en septembre.
NJC.© Infos KOMATSU
-------------------------------------------------------------------------------------------------------------------
22/04/22-English
Komatsu - Linder's Erik Lovett Earns PSR World Championship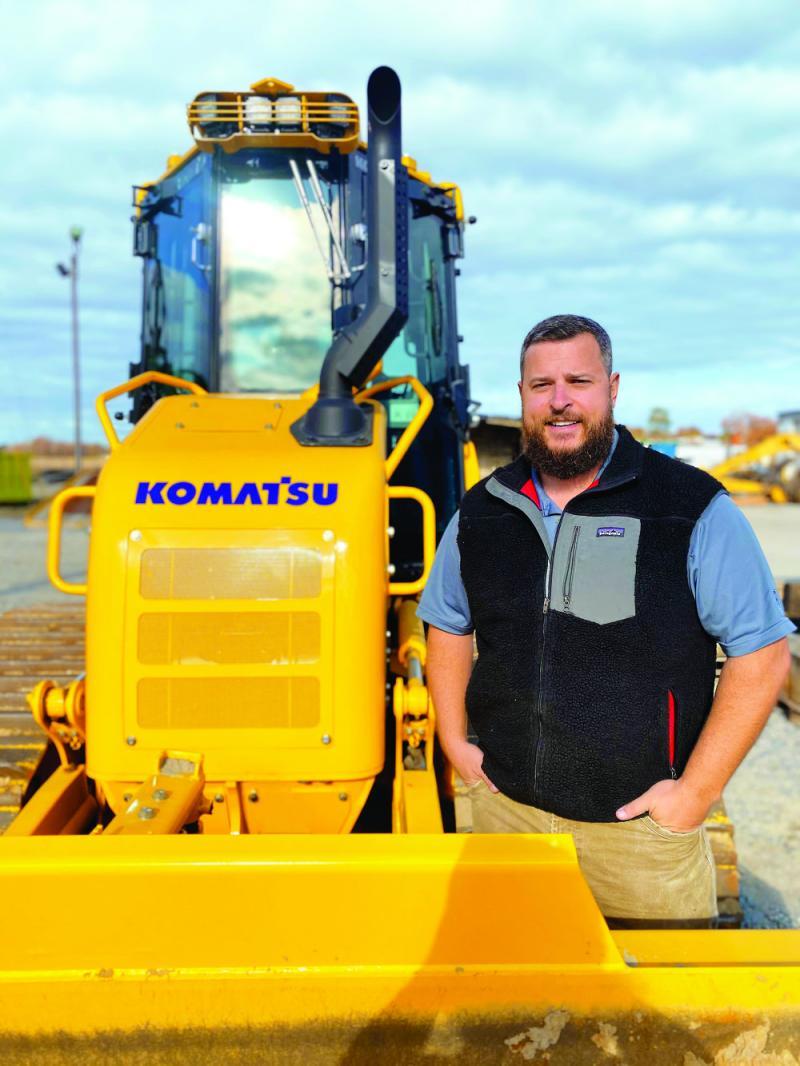 Image-Erik Lovett
Erik Lovett, product support representative at Linder Industrial Machinery, is the winner of the Komatsu PSR World Championship.
"Being selected by Komatsu as the PSR World Champion is a tremendous honor," said Lovett. "This award wouldn't be possible without my colleagues who have helped me grow and develop as a PSR since joining Linder in 2017. I am very fortunate to work with a great team whose goal is ensuring our customers are always taken care of."
Lovett, who works out of the Linder branch in Greenville, N.C., was selected as the Komatsu North America PSSR Champion, earning the right to represent both Linder and Komatsu North America in the global competition.
Komatsu Ltd. set a rigid structure for presentations for the contestants in the Championship Series. In the world finals, expert judges from Komatsu Ltd. critiqued Lovett's presentation regarding customer support angles and the benefits of doing business with Komatsu and Linder. They then grilled him on his selling skills and product knowledge and, in the end, selected him over dozens of PSRs from several different countries.
"This competition helped me grow as a PSR while also building strong relationships with Komatsu and Linder cohorts, which will help me better serve my customers in my day-to-day activities on many levels. The insight and knowledge gained are priceless in supporting customers at a high level," Lovett said.
Linder had two other PSRs invited to represent and vie for the North American Championships—Matt Byram from the Ladson, S.C. branch and Joe D'Oreo from Fort Myers, Fla.
Lovett is the first Linder employee to represent the company at the Komatsu event that had been scheduled to be held in Japan but was done virtually due to the COVID pandemic.
"Erik's responses to the judges were excellent," said John Coughlin, Linder president and CEO. "His win speaks volumes on the quality of our people and company."
Besides the honor of being named the Komatsu PSR World Champion, the win earned Lovett a trophy, an iPad and a trip to the Komatsu headquarters in Japan this September.
NJC.© KOMATSU info
------------------------------------------------------------------------------------------------------------------
22/04/22-NL
Komatsu - Linder's Erik Lovett wint PSR Wereldkampioenschap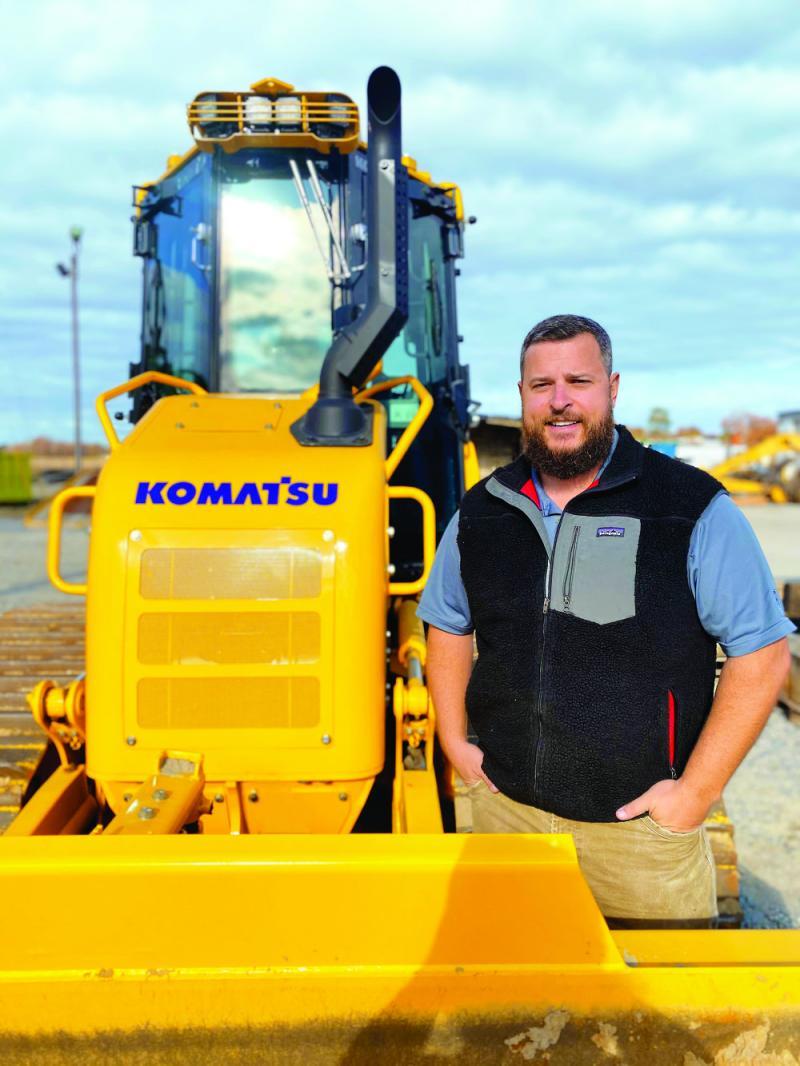 Image-Erik Lovett
Erik Lovett, vertegenwoordiger productondersteuning bij Linder Industrial Machinery, is de winnaar van het Komatsu PSR Wereldkampioenschap.
"Het is een enorme eer om door Komatsu te worden geselecteerd als de PSR-wereldkampioen", zei Lovett. "Deze prijs zou niet mogelijk zijn zonder mijn collega's die me hebben geholpen om te groeien en te ontwikkelen als PSR sinds ik bij Linder in 2017 kwam. Ik heb het geluk om met een geweldig team te werken dat als doel heeft ervoor te zorgen dat er altijd voor onze klanten wordt gezorgd."
Lovett, die werkt vanuit de Linder-vestiging in Greenville, N.C., werd geselecteerd als de PSSR-kampioen van Komatsu Noord-Amerika, waarmee hij het recht verdiende om zowel Linder als Komatsu Noord-Amerika te vertegenwoordigen in de wereldwijde competitie.
Komatsu Ltd. heeft een strakke structuur opgesteld voor presentaties voor de deelnemers aan de Championship Series. In de wereldfinale bekritiseerden deskundige juryleden van Komatsu Ltd. Lovett's presentatie over de invalshoeken van klantenondersteuning en de voordelen van zakendoen met Komatsu en Linder. Ze keurden hem vervolgens af op zijn verkoopvaardigheden en productkennis en selecteerden hem uiteindelijk uit tientallen PSR's uit verschillende landen.
"Deze wedstrijd heeft me geholpen om te groeien als PSR en tegelijkertijd sterke relaties op te bouwen met de Komatsu- en Linder-cohorten, wat me zal helpen mijn klanten beter van dienst te zijn in mijn dagelijkse activiteiten op vele niveaus. Het inzicht en de opgedane kennis zijn van onschatbare waarde bij het ondersteunen van klanten op een hoog niveau', zei Lovett.
Linder had twee andere PSR's uitgenodigd om te vertegenwoordigen en te strijden voor de Noord-Amerikaanse kampioenschappen - Matt Byram van de Ladson, SC-tak en Joe D'Oreo van Fort Myers, Fla.
Lovett is de eerste Linder-medewerker die het bedrijf vertegenwoordigt op het Komatsu-evenement dat gepland stond in Japan maar virtueel plaatsvond vanwege de COVID-pandemie.
"Eriks reacties op de jury waren uitstekend", zegt John Coughlin, Linder president en CEO. "Zijn overwinning spreekt boekdelen over de kwaliteit van onze mensen en ons bedrijf."
Naast de eer om de Komatsu PSR-wereldkampioen te worden, leverde de overwinning Lovett in september een trofee, een iPad en een reis naar het hoofdkantoor van Komatsu in Japan op.
NJC.© Info KOMATSU
------------------------------------------------------------------------------------------------------------------
Date de dernière mise à jour : 20/04/2022