Light-duty truck FUSO Canter celebrates its 60th anniversary

13/02/23-FR-English-NL-footer
Le camion léger FUSO Canter fête ses 60 ans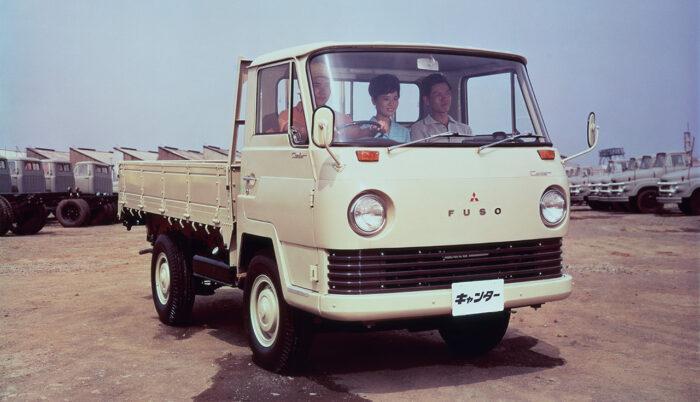 Image FUSO
Le premier modèle du FUSO Canter a été lancé au Japon en 1963.
Depuis son lancement, plus de 4,5 millions de FUSO Canters ont été produits dans le monde.
Le camion léger a ravi les clients au fil des décennies par son efficacité, son respect de l'environnement et son confort de conduite.
Aujourd'hui, le très populaire FUSO Canter est représenté sur 70 marchés.
Leinfelden-Echterdingen / Kawasaki – FUSO, la filiale japonaise de Daimler Truck est l'un des principaux constructeurs de véhicules utilitaires en Asie,
Le Canter de première génération est entré sur le marché japonais en mars 1963 en tant que modèle de type T720 avec cabine avancée et a été très apprécié comme le meilleur de sa catégorie pour ses excellentes performances de conduite et son économie. Depuis la première génération, FUSO a continuellement développé le véhicule correspondant aux demandes des clients et de la société. En plus de performances de conduite et de confort constants, le Canter a atteint des niveaux toujours plus élevés d'efficacité énergétique et de respect de l'environnement au fil des décennies grâce à des améliorations continues du moteur.
Grâce au développement de technologies de sécurité avancées, FUSO a cherché à faire du Canter un camion sûr et fiable pour les conducteurs et les autres sur la route. Le design du Canter a également évolué pour répondre aux besoins des conducteurs et à l'air du temps changeant. Au fil des ans, le Canter a réussi à établir sa propre identité au sein de l'industrie : un compagnon sûr, confortable et respectueux de l'environnement pour les conducteurs et les entreprises du monde entier.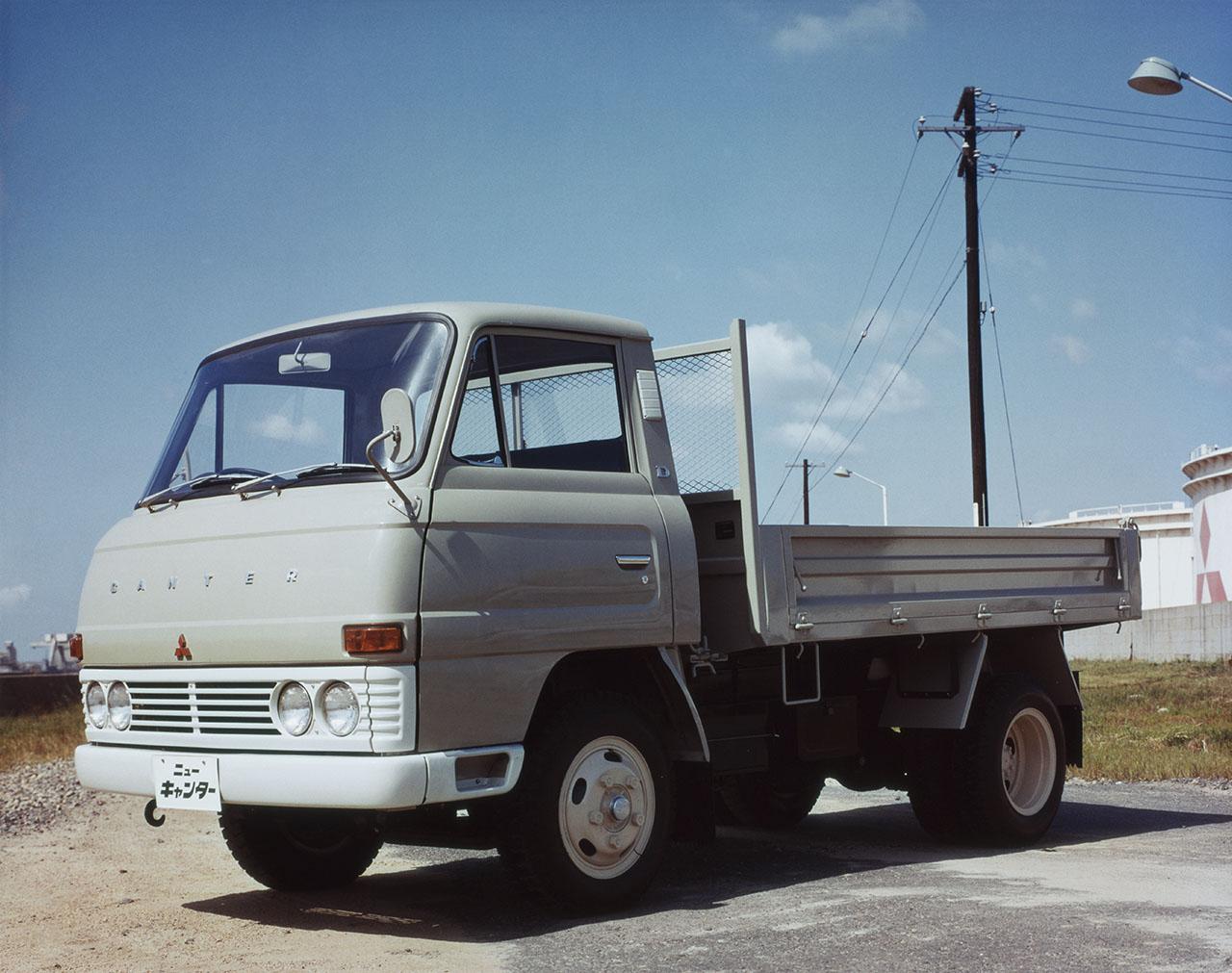 Image FUSO
Dès les années 1960, FUSO a étendu les ventes du Canter sur divers marchés internationaux et est devenu un leader constant dans le segment des camions légers sur des marchés clés du monde entier. En Indonésie, l'un des premiers marchés étrangers de FUSO, le Canter a conservé la première part de marché dans le segment des camions légers au cours des 48 dernières années. Actuellement, le FUSO Canter est produit localement dans des usines CKD (complètement démontées) sur douze marchés. Aujourd'hui, le Canter est vendu dans plus de 70 pays à travers le monde.
En 2017, FUSO a lancé le premier camion électrique produit en série au Japon dans le segment des véhicules utilitaires légers, l'eCanter. Le modèle de camion tout électrique Next Generation entièrement repensé, son successeur, a été dévoilé en 2022. L'eCanter Next Generation entrera en production en série en 2023 dans les usines FUSO de Kawasaki, au Japon, et de Tramagal, au Portugal.
NJC.© Info FUSO
--------------------------------------------------------------------------------------------------------------

13/02/23-English
Light-duty truck FUSO Canter celebrates its 60th anniversary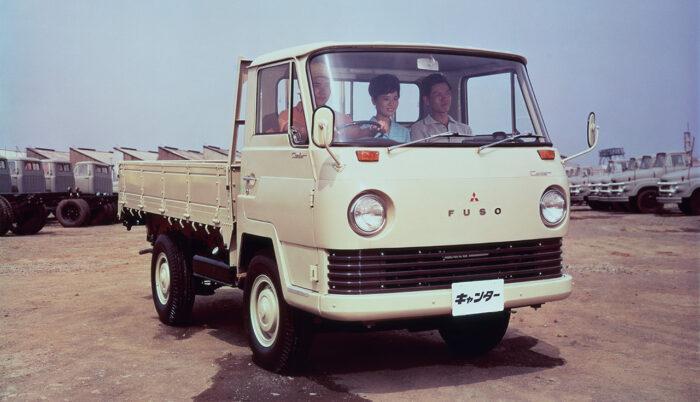 Image FUSO
First model of the FUSO Canter was launched in Japan in 1963.
Since launched, more than 4.5 million FUSO Canters have been produced worldwide.
The light-duty truck has delighted customers through the decades with its efficiency, environmental friendliness and driving comfort.
Today, the globally popular FUSO Canter is represented in 70 markets.
Leinfelden-Echterdingen / Kawasaki – FUSO, the Japanese subsidiary of Daimler Truck and one of Asia's leading commercial vehicle manufacturers,
The first generation Canter entered the Japanese market in March 1963 as the T720 cab-over type model and was highly acclaimed as best in class for its excellent driving performance and economy. Since the first generation, FUSO has continuously developed the vehicle corresponding to the demands of customers and society. In addition to consisting driving performance and comfort, the Canter has achieved ever-higher levels of fuel efficiency and environmental friendliness over the decades through continuous engine improvements.
Through the development of advanced safety technologies, FUSO has sought to make the Canter a safe and reliable truck for drivers and others on the road. The design of the Canter has also evolved to match the needs of drivers and the shifting zeitgeist. Over the years, the Canter has managed to establish its very own identity within the industry: a safe, comfortable, and environmentally friendly companion to drivers and businesses everywhere.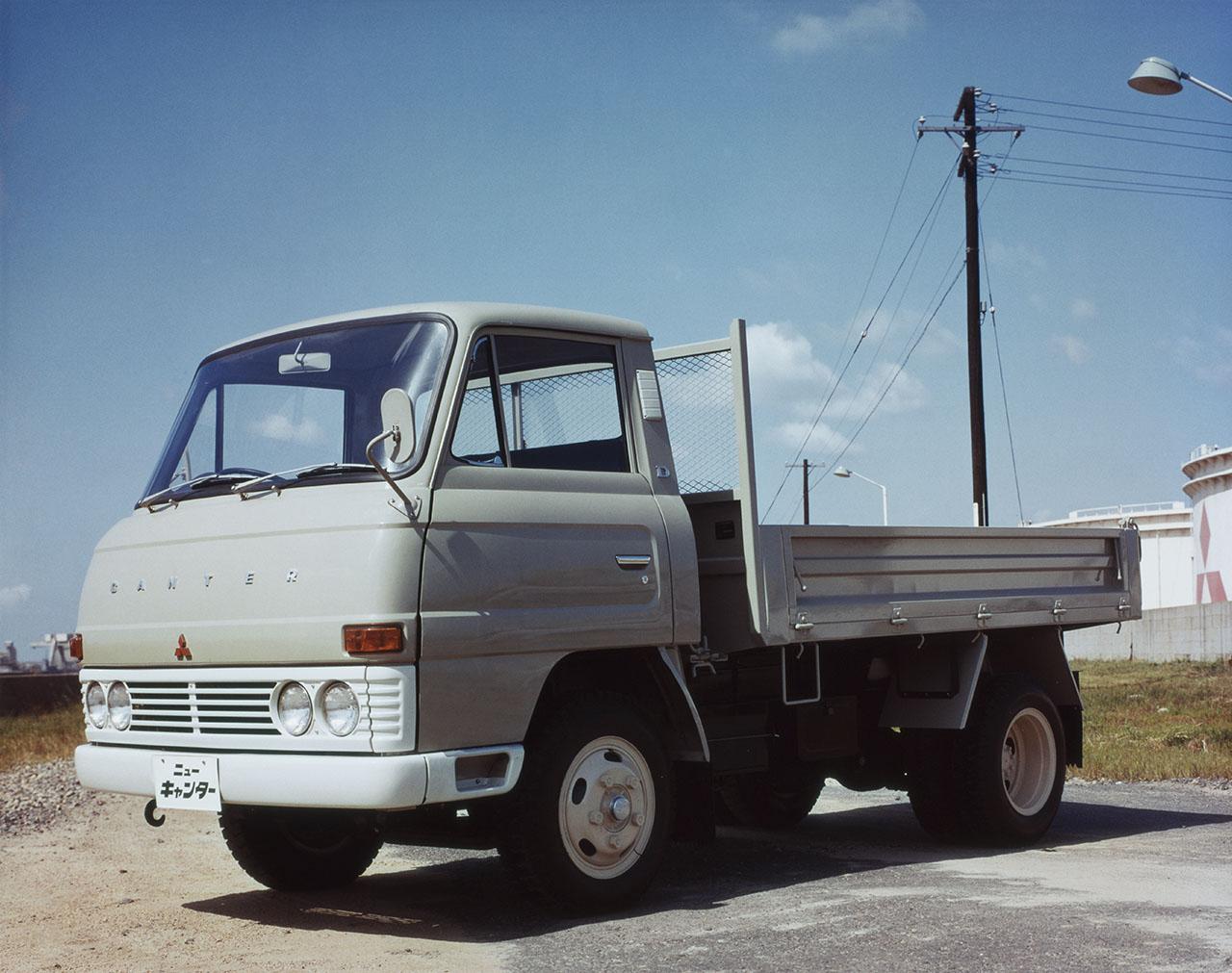 Image FUSO
As early as the 1960s, FUSO expanded sales of the Canter into various international markets and became a constant leader in the light truck segment in key markets around the world. In Indonesia, one of FUSO's first overseas markets, the Canter has maintained the top market share in the light truck segment over the past 48 years. Currently, the FUSO Canter is produced locally in CKD (completely-knocked-down) plants in twelve markets. Today, the Canter is sold in over 70 countries around the world.
In 2017, FUSO launched Japan's first mass-produced electric truck in the light commercial vehicle segment, the eCanter. The completely redesigned Next Generation all-electric truck model, its successor, was unveiled in 2022. The Next Generation eCanter will go into series production in 2023 at the FUSO plants in Kawasaki, Japan and Tramagal, Portugal.
NJC.© Info FUSO
---------------------------------------------------------------------------------------------------------------

13/02/23-NL
Lichte vrachtwagen FUSO Canter viert zijn 60ste verjaardag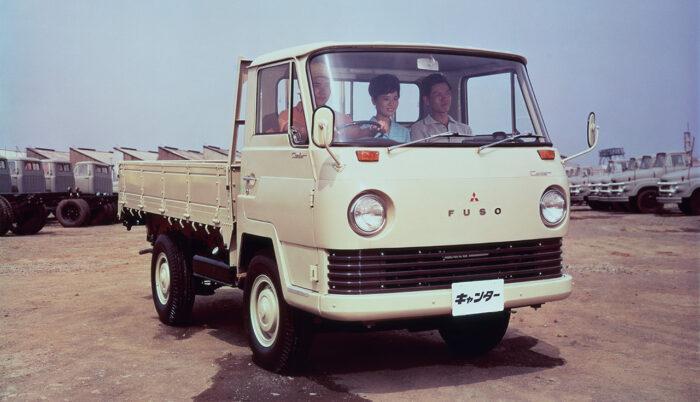 Image FUSO
Het eerste model van de FUSO Canter werd in 1963 in Japan gelanceerd.
Sinds de lancering zijn er wereldwijd meer dan 4,5 miljoen FUSO Canters geproduceerd.
De lichte vrachtwagen heeft klanten al tientallen jaren in verrukking gebracht met zijn efficiëntie, milieuvriendelijkheid en rijcomfort.
Tegenwoordig is de wereldwijd populaire FUSO Canter vertegenwoordigd in 70 markten.
Leinfelden-Echterdingen / Kawasaki – FUSO, de Japanse dochteronderneming van Daimler Truck en een van de toonaangevende fabrikanten van bedrijfsvoertuigen in Azië,
De eerste generatie Canter kwam in maart 1963 op de Japanse markt als T720 cab-over model en werd alom geprezen als beste in zijn klasse vanwege zijn uitstekende rijprestaties en zuinigheid. Sinds de eerste generatie heeft FUSO continu het voertuig ontwikkeld dat beantwoordt aan de eisen van klanten en de samenleving. Naast bestaande rijprestaties en comfort, heeft de Canter de afgelopen decennia steeds hogere niveaus van brandstofefficiëntie en milieuvriendelijkheid bereikt door continue motorverbeteringen.
Door de ontwikkeling van geavanceerde veiligheidstechnologieën heeft FUSO geprobeerd om van de Canter een veilige en betrouwbare truck te maken voor chauffeurs en anderen op de weg. Het ontwerp van de Canter is ook geëvolueerd om te voldoen aan de behoeften van chauffeurs en de veranderende tijdgeest. Door de jaren heen heeft de Canter zijn eigen identiteit binnen de branche weten te vestigen: een veilige, comfortabele en milieuvriendelijke metgezel voor chauffeurs en bedrijven overal.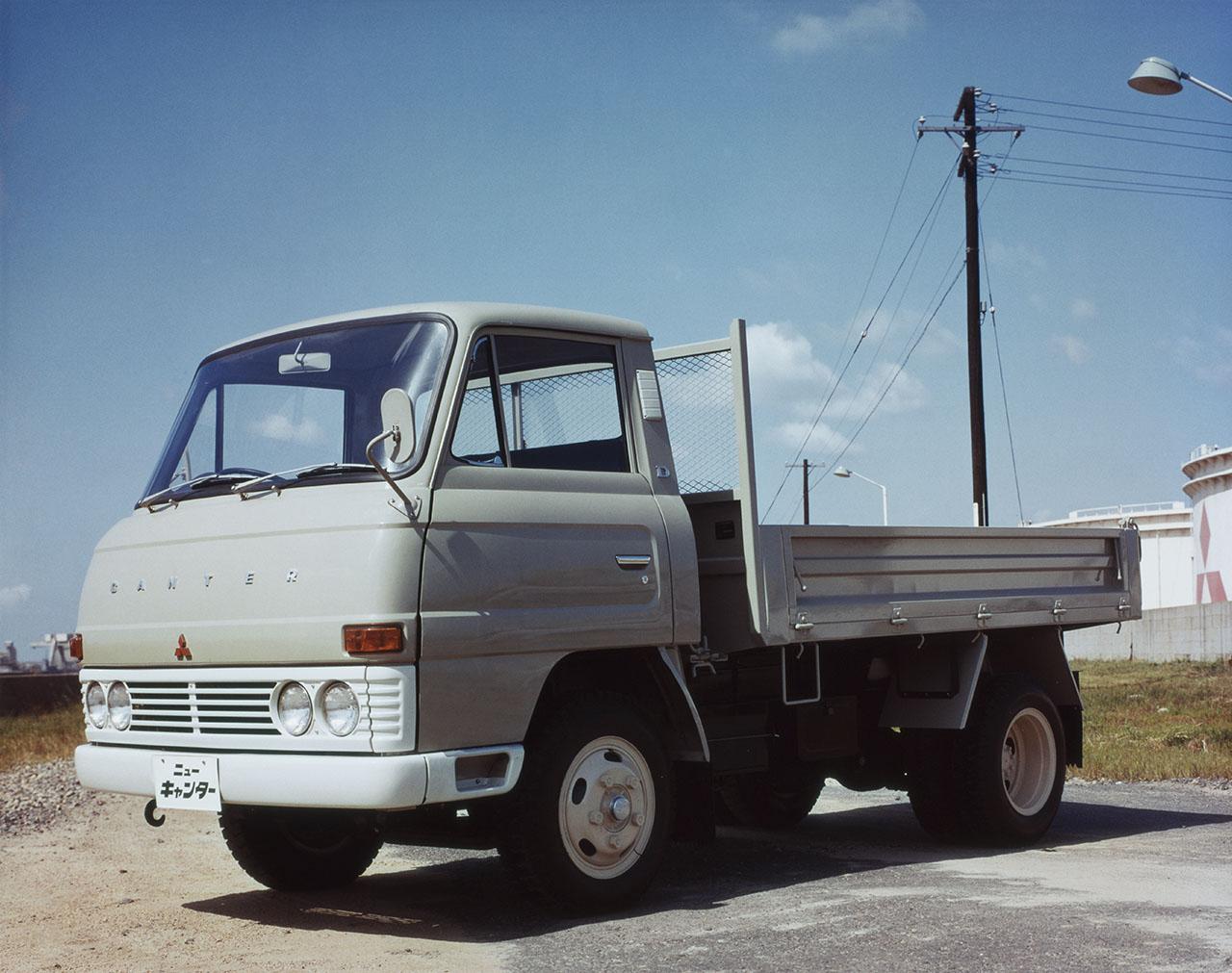 Image FUSO
Al in de jaren zestig breidde FUSO de verkoop van de Canter uit naar verschillende internationale markten en werd het een constante leider in het lichte vrachtwagensegment in belangrijke markten over de hele wereld. In Indonesië, een van de eerste overzeese markten van FUSO, heeft de Canter de afgelopen 48 jaar het grootste marktaandeel in het lichte vrachtwagensegment behouden. Momenteel wordt de FUSO Canter lokaal geproduceerd in CKD-fabrieken (completely-knocked-down) in twaalf markten. Tegenwoordig wordt de Canter in meer dan 70 landen over de hele wereld verkocht.
In 2017 lanceerde FUSO de eerste in massa geproduceerde elektrische vrachtwagen van Japan in het segment van lichte bedrijfsvoertuigen, de eCanter. Het volledig herontworpen, volledig elektrische truckmodel van de Next Generation, zijn opvolger, werd onthuld in 2022. De Next Generation eCanter zal in 2023 in serieproductie gaan in de FUSO-fabrieken in Kawasaki, Japan en Tramagal, Portugal.
NJC.© Info FUSO
--------------------------------------------------------------------------------------------------------------