Major US cities new require new large buildings to treat and recycle their used water

30/12/22-FR-English-NL-footer
Les grandes villes américaines ont besoin de nouveaux grands bâtiments pour traiter et recycler leurs eaux usées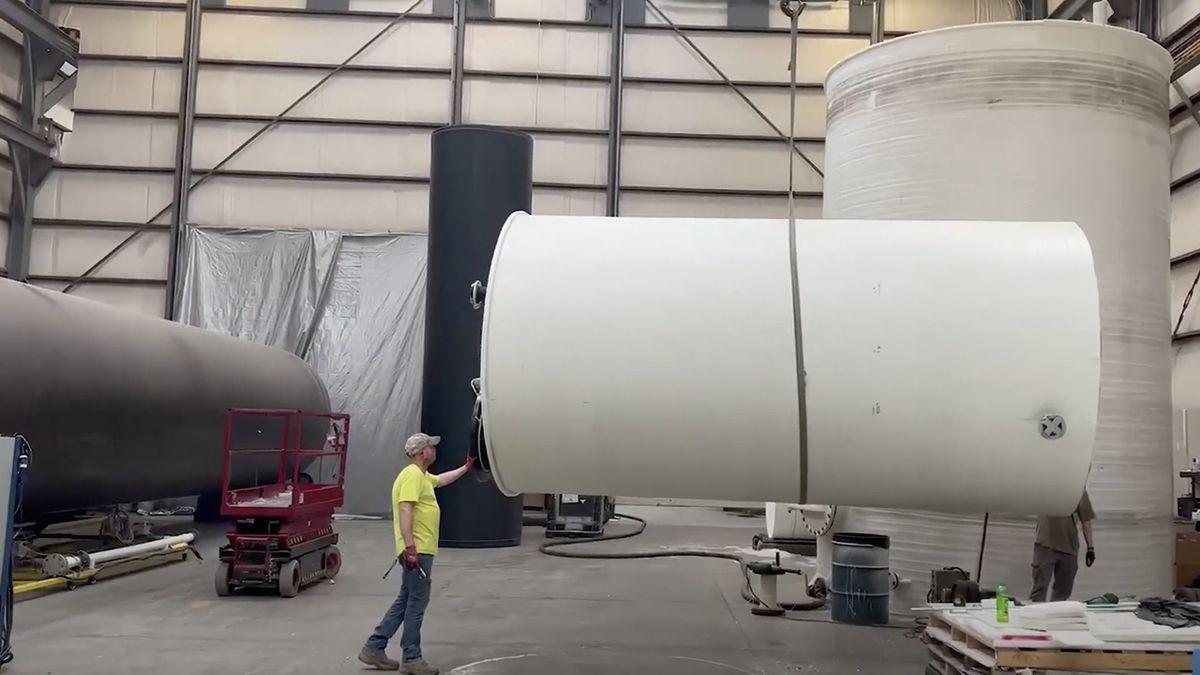 Image- OriginClear Inc
OriginClear Inc., le Clean Water Innovation Hub™, annonce que le traitement décentralisé de l'eau, lancé depuis longtemps par les Modular Water Systems™ (MWS) d'OriginClear, est désormais mandaté par les grandes villes américaines pour recycler l'eau dans les nouveaux grands bâtiments.
« Je conçois des systèmes décentralisés de traitement de l'eau depuis 20 ans, développant des conceptions brevetées pour des systèmes préfabriqués sur site », a déclaré Daniel M. Early P.E., président de MWS. "En 2018, OriginClear a accordé une licence à mes brevets et m'a demandé de construire MWS, et maintenant la demande est extrêmement élevée pour notre gamme de produits standardisée."
Le premier système de traitement de l'eau autonome livré par MWS était un système de traitement des eaux usées de 2018 pour une brasserie, comme indiqué dans Craft Brewing Business, qui a déclaré que MWS "déploye une approche de fabrication totalement unique pour l'industrie de l'eau et des eaux usées en Amérique du Nord".
Récemment, OriginClear a rapporté que MWS avait reçu des bons de commande en un mois qui équivalaient presque à l'intégralité de 2021. M. Early a déclaré que "nous constatons une demande croissante de systèmes d'eau modulaires pour réduire le besoin de raccordements aux égouts municipaux".
Ce type d'indépendance de l'eau est en train de devenir une loi. Comme l'a récemment rapporté CNBC : "San Francisco a récemment adopté une loi exigeant que chaque nouveau bâtiment de plus de 100 000 pieds carrés dispose d'un système de recyclage de l'eau. Il y a des exigences similaires à Los Angeles, et des programmes comme celui-ci se multiplient à Denver, Austin, Texas et New York.
"Ces villes font la chose évidente, qui est d'obliger les grands utilisateurs d'eau résidentiels à réutiliser leur eau au moins une fois, en traitant les déchets humains selon des normes potables là où ils sont utilisés", a ajouté Dan Early. "Nos clients traitent régulièrement leurs effluents sur site, bien que rarement au niveau d'une eau totalement potable."
Une étude de cas publiée en 2019, "Automotive Dealership Expands into Rural Land with OriginClear Modular System", a illustré un système "Black Water" en boucle fermée dans lequel l'eau récupérée pourrait être réapprovisionnée en continu et efficacement au concessionnaire pour le réapprovisionnement des toilettes et des urinoirs. fins de rinçage.
Pour accélérer l'adoption du traitement et du recyclage décentralisés de l'eau, OriginClear a développé Water On Demand™, un programme pilote pour fournir des systèmes d'eau sans exiger de paiement initial.
« Water On Demand peut aider les entreprises à éliminer ou à atténuer leur dépendance au traitement des eaux usées municipales, qui peut être coûteux, voire totalement indisponible », a déclaré Riggs Eckelberry, PDG d'OriginClear. « Il s'agit d'une tendance croissante alors que les systèmes d'approvisionnement en eau des villes accusent un retard de financement et que les populations migrent de plus en plus loin des grands centres urbains. Pour les producteurs d'eaux usées, la possibilité de payer au fur et à mesure pour les services de traitement de l'eau est révolutionnaire. Pour les investisseurs, Water on Demand leur permet de participer au financement de ces services à un stade que nous estimons sous-évalué.
NJC.© Info MWS OriginClear Inc
--------------------------------------------------------------------------------------------------------------------

30/12/22-English
Major US cities new require new large buildings to treat and recycle their used water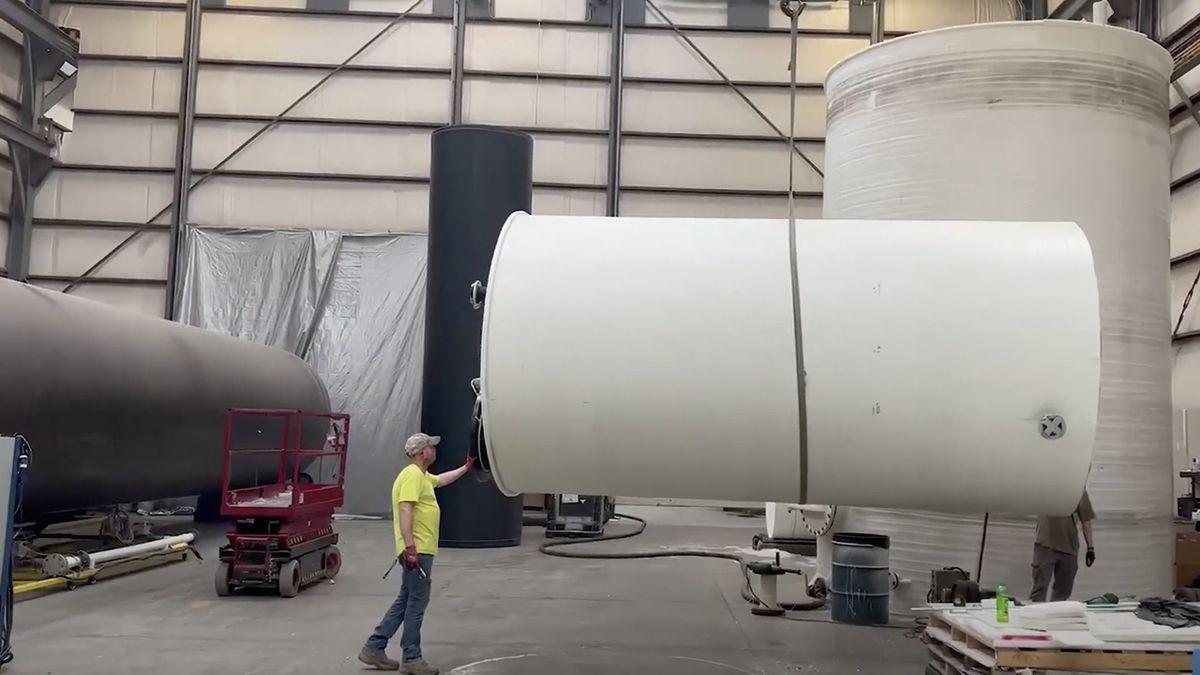 Image- OriginClear Inc
OriginClear Inc., the Clean Water Innovation Hub™, announces that decentralized water treatment, long pioneered by OriginClear's Modular Water Systems™(MWS), is now being mandated by major US cities to recycle water in large new buildings.
"I have been designing decentralized water treatment systems for the past 20 years, developing patented designs for prefabricated on-site systems," said Daniel M. Early P.E., President of MWS. "In 2018, OriginClear licensed my patents and asked me to build MWS, and now demand is extremely high for our standardized product line."
The first self-contained water treatment system MWS delivered was a 2018 wastewater treatment system for a brewery, as covered in Craft Brewing Business, which stated that MWS "deploys a manufacturing approach totally unique to the water and wastewater industry in North America."
Recently, OriginClear reported that MWS received purchase orders in one month that nearly equalled the entirety of 2021. Mr. Early stated that "we are seeing rising demand for modular water systems to reduce the need for municipal sewage connections."
This kind of water independence is now becoming law. As CNBC recently reported: "San Francisco recently passed a law requiring every new building over 100,000 square feet to have a water-recycling system. There are similar requirements in Los Angeles, and programs like it are cropping up in Denver, Austin, Texas, and New York City."
"These cities are doing the obvious thing, which is to mandate that large residential water users reuse their water at least once, by treating human waste to potable standards right where it is used," added Dan Early. "Our customers routinely treat their effluent onsite, although rarely to the level of totally potable water."
A case study published in 2019, "Automotive Dealership Expands into Rural Land with OriginClear Modular System", illustrated a closed-loop "Black Water" system in which the reclaimed water could be continuously and effectively resupplied to the dealership for toilet and urinal re-flush purposes.
To speed up adoption of decentralized water treatment and recycling, OriginClear has developed Water On Demand™, a pilot program to deliver water systems without requiring payment up front.
"Water On Demand can help businesses eliminate or mitigate their dependency on municipal sewage treatment, which can be costly or even totally unavailable," said Riggs Eckelberry, OriginClear CEO. "This is a growing trend as city water systems fall behind on funding ─ and populations increasingly migrate away from big urban centres. For wastewater producers, the ability to pay-as-you-go for water treatment services is revolutionary. For investors, Water on Demand enables them to participate in the financing of these services at a stage we believe is undervalued."
NJC.© Info MWS OriginClear Inc
--------------------------------------------------------------------------------------------------------------------

30/12/22-NL
Nieuwe grote Amerikaanse steden hebben nieuwe grote gebouwen nodig om hun gebruikte water te behandelen en te recyclen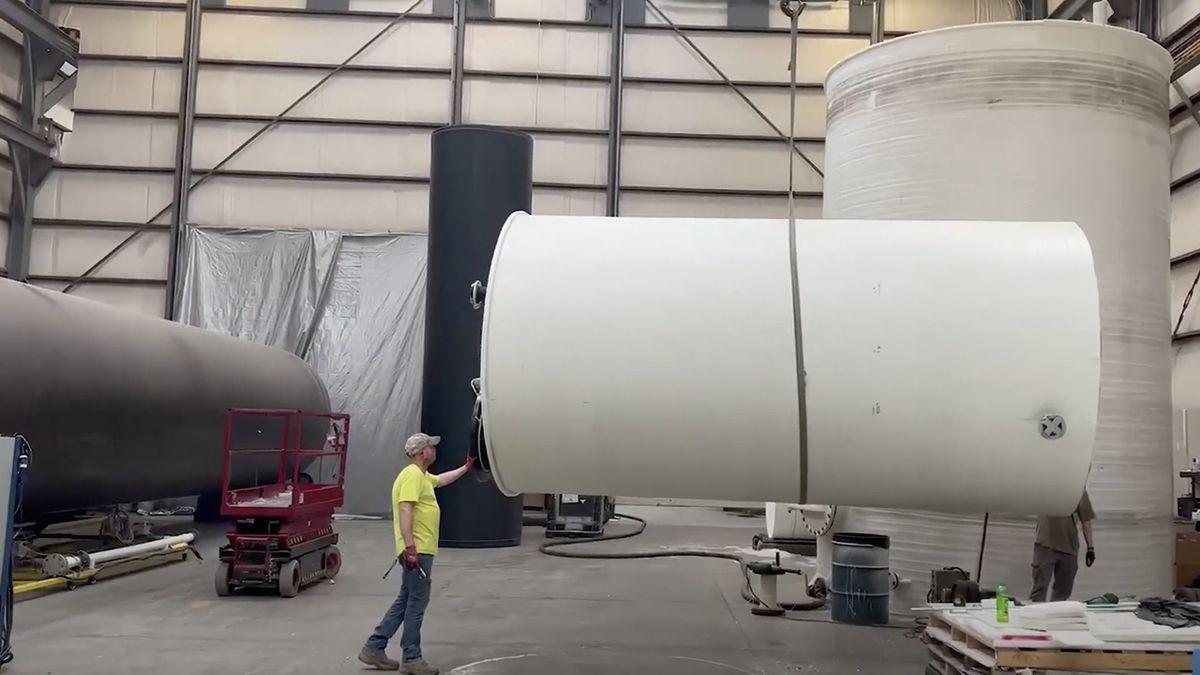 Image- OriginClear Inc
OriginClear Inc., de Clean Water Innovation Hub™, kondigt aan dat gedecentraliseerde waterbehandeling, lang gepionierd door OriginClear's Modular Water Systems™ (MWS), nu door grote Amerikaanse steden wordt verplicht om water te recyclen in grote nieuwe gebouwen.
"Ik heb de afgelopen 20 jaar gedecentraliseerde waterbehandelingssystemen ontworpen en gepatenteerde ontwerpen ontwikkeld voor geprefabriceerde on-site systemen", zegt Daniel M. Early P.E., president van MWS. "In 2018 heeft OriginClear mijn patenten in licentie gegeven en me gevraagd om MWS te bouwen, en nu is de vraag naar onze gestandaardiseerde productlijn extreem hoog."
Het eerste onafhankelijke waterzuiveringssysteem dat MWS leverde, was een afvalwaterzuiveringssysteem uit 2018 voor een brouwerij, zoals besproken in Craft Brewing Business, waarin stond dat MWS "een productiebenadering toepast die totaal uniek is voor de water- en afvalwaterindustrie in Noord-Amerika."
Onlangs meldde OriginClear dat MWS in één maand inkooporders ontving die bijna gelijk waren aan heel 2021. De heer Early verklaarde dat "we een stijgende vraag zien naar modulaire watersystemen om de behoefte aan gemeentelijke rioleringsaansluitingen te verminderen."
Dit soort wateronafhankelijkheid wordt nu wet. Zoals CNBC onlangs meldde: "San Francisco heeft onlangs een wet aangenomen die vereist dat elk nieuw gebouw van meer dan 100.000 vierkante meter een waterrecyclingsysteem heeft. Er zijn vergelijkbare vereisten in Los Angeles, en dergelijke programma's duiken op in Denver, Austin, Texas en New York City.
"Deze steden doen het voor de hand liggende ding, namelijk grote residentiële watergebruikers verplichten hun water minstens één keer te hergebruiken, door menselijk afval te behandelen tot drinkbare normen, precies daar waar het wordt gebruikt", voegde Dan Early eraan toe. "Onze klanten behandelen hun effluent routinematig ter plaatse, hoewel zelden tot het niveau van volledig drinkwater."
Een case study gepubliceerd in 2019, "Automotive Dealership Expands into Rural Land with OriginClear Modular System", illustreerde een gesloten "Black Water" -systeem waarin het teruggewonnen water continu en effectief kon worden teruggevoerd naar de dealer voor toilet- en urinoirreparatie. spoel doeleinden.
Om de acceptatie van gedecentraliseerde waterbehandeling en recycling te versnellen, heeft OriginClear Water On Demand™ ontwikkeld, een proefprogramma om watersystemen te leveren zonder vooraf te hoeven betalen.
"Water On Demand kan bedrijven helpen hun afhankelijkheid van gemeentelijke rioolwaterzuivering, die kostbaar of zelfs helemaal niet beschikbaar kan zijn, weg te nemen of te verminderen", aldus Riggs Eckelberry, CEO van OriginClear. "Dit is een groeiende trend nu stedelijke watersystemen achterlopen op financiering ─ en bevolkingsgroepen steeds meer wegtrekken uit grote stedelijke centra. Voor afvalwaterproducenten is de mogelijkheid om naar gebruik te betalen voor waterbehandelingsdiensten revolutionair. Voor investeerders stelt Water on Demand hen in staat om deel te nemen aan de financiering van deze diensten in een fase die volgens ons ondergewaardeerd is."
NJC.© Info MWS OriginClear Inc
------------------------------------------------------------------------------------------------------------------
Date de dernière mise à jour : 30/12/2022