MATEXPO 2023 pubi-reportage R.E.News© Belgium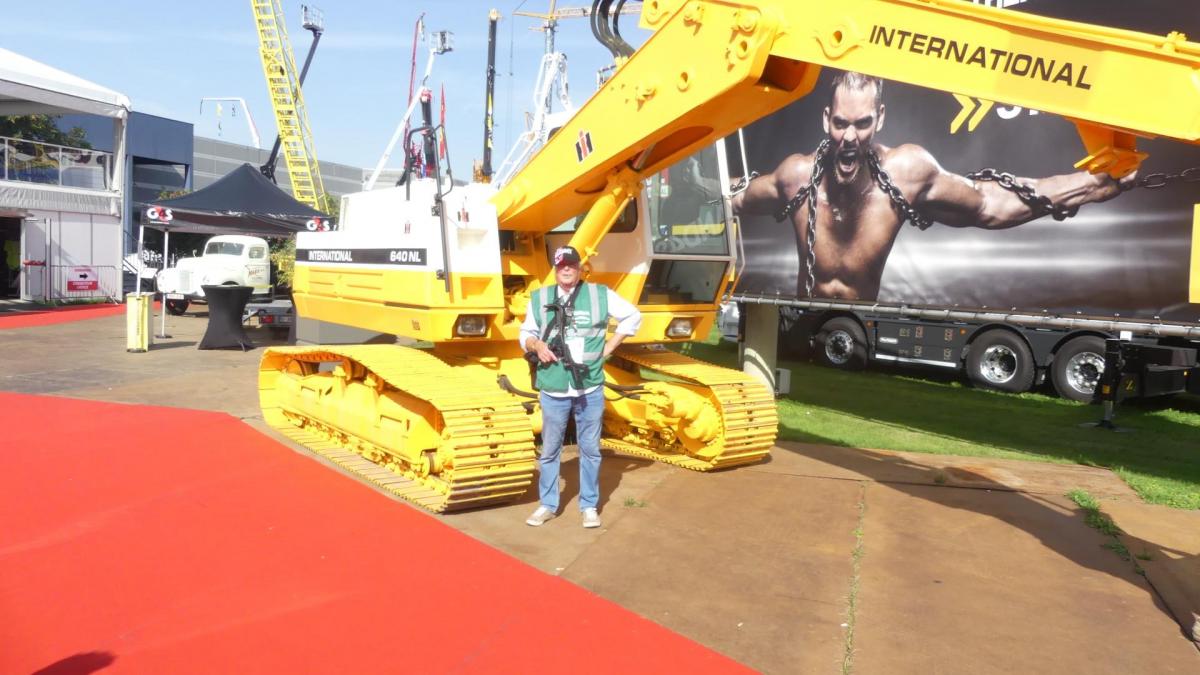 Image- R.E.News

18/09/23-FR
C'est fantastique d'entendre parler du succès de la 40ème édition de Matexpo ! Voici un résumé des points clés de cet événement :
Bonne Fréquentation : Malgré les conditions météorologiques favorables, il est impressionnant de voir que les visiteurs étaient nombreux, ce qui a été bénéfique pour les exposants.
Qualité des Visiteurs : L'augmentation de la qualité des visiteurs est un signe positif, car cela peut conduire à des contacts plus fructueux et à des opportunités commerciales significatives.
Séminaires et Activités Connexes : La participation élevée aux séminaires et aux activités connexes met en avant l'importance de l'apprentissage et du partage de connaissances dans l'industrie.
Prix et Reconnaissances : Les prix décernés aux exposants soulignent l'innovation, le respect de l'environnement et l'engagement envers la sécurité, des valeurs cruciales dans le secteur.
Focus sur les Jeunes : L'initiative visant à impliquer les jeunes est une démarche louable pour susciter l'intérêt des générations futures pour la technologie et l'industrie.
Nombre de Visiteurs : Plus de 38 000 visiteurs montrent l'attrait significatif de Matexpo dans l'industrie.
Organisation de Qualité : La réputation de Matexpo en tant qu'événement bien organisé est un atout majeur qui attire les exposants et les visiteurs.
Félicitations à Gregory Olszewski et à toute son équipe pour le succès de cet événement. Il est encourageant de voir que Matexpo 2025 est déjà attendu avec impatience. Cela présage un avenir prometteur pour cet événement clé dans le secteur de la machinerie et de la construction.
NJC.© Info Matexpo
------------------------------------------------------------------------------------------------------------

18/09/23-English
It's fantastic to hear about the success of the 40th edition of Matexpo! Here is a summary of the key points of this event:
Good Attendance: Despite the favorable weather conditions, it is impressive to see that there were many visitors, which was beneficial for the exhibitors.
Visitor Quality: Increasing visitor quality is a positive sign, as it can lead to more fruitful contacts and significant business opportunities.
Seminars and Related Activities: High participation in seminars and related activities highlights the importance of learning and knowledge sharing in the industry.
Awards and Recognition: The awards awarded to exhibitors highlight innovation, respect for the environment and commitment to safety, crucial values in the sector.
Focus on Youth: The initiative to involve young people is a laudable step to generate interest in technology and the industry among future generations.
Number of Visitors: More than 38,000 visitors show the significant appeal of Matexpo in the industry.
Quality Organization: Matexpo's reputation as a well-organized event is a major asset that attracts exhibitors and visitors.
Congratulations to Gregory Olszewski and his entire team for the success of this event. It is encouraging to see that Matexpo 2025 is already being looked forward to. This bodes well for a promising future for this key event in the machinery and construction sector.
NJC.© Info Matexpo
---------------------------------------------------------------------------------------------------------

18/09/23-NL
Het is fantastisch om te horen over het succes van de 40e editie van Matexpo! Hier is een samenvatting van de belangrijkste punten van dit evenement:
Goede opkomst: Ondanks de gunstige weersomstandigheden is het indrukwekkend om te zien dat er veel bezoekers waren, wat de exposanten ten goede kwam.
Bezoekerskwaliteit: Het verhogen van de bezoekerskwaliteit is een positief teken, omdat dit kan leiden tot vruchtbaardere contacten en aanzienlijke zakelijke kansen.
Seminars en aanverwante activiteiten: De hoge deelname aan seminars en aanverwante activiteiten benadrukt het belang van leren en het delen van kennis in de industrie.
Prijzen en erkenning: De prijzen die aan exposanten worden toegekend, benadrukken innovatie, respect voor het milieu en toewijding aan veiligheid, cruciale waarden in de sector.
Focus op de jeugd: Het initiatief om jongeren erbij te betrekken is een prijzenswaardige stap om interesse in technologie en de industrie bij toekomstige generaties te wekken.
Aantal bezoekers: Meer dan 38.000 bezoekers tonen de grote aantrekkingskracht van Matexpo in de branche.
Kwaliteitsorganisatie: Matexpo's reputatie als goed georganiseerd evenement is een belangrijke troef die exposanten en bezoekers aantrekt.
Felicitaties aan Gregory Olszewski en zijn hele team voor het succes van dit evenement. Het is bemoedigend om te zien dat er nu al uitgekeken wordt naar Matexpo 2025. Dit belooft veel goeds voor een veelbelovende toekomst voor dit belangrijke evenement in de machine- en bouwsector.
NJC.© Info Matexpo
---------------------------------------------------------------------------------------------------------------
Date de dernière mise à jour : 24/09/2023