MB - EXCLUSIVE | DISCOVER THE NEW CITAN AT MATEXPO 2021.
30/08/21-FR BAS DE PAGE
MB - EXCLUSIEF | ONTDEK DE NIEUWE CITAN OP MATEXPO 2021.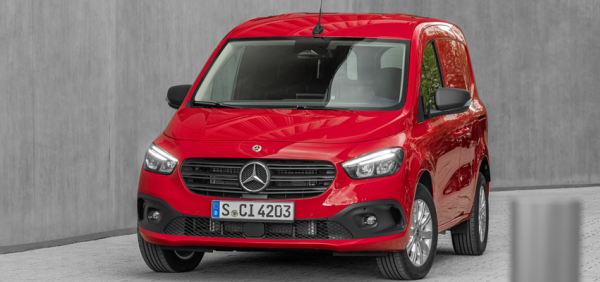 De geheel nieuwe allrounder Citan wacht op u op de stand van Mercedes-Benz.
Dankzij zijn compacte buitenafmetingen, royale binnenruimte en hoog laadvermogen is de nieuwe Citan een veelzijdig model voor professionals, bezorgdiensten of zelfs voor personenvervoer.
Kom langs bij de stand van Mercedes-Benz en ontdek het opmerkelijk sportieve design, de intelligente assistentiesystemen en de vele praktische details die uw dagelijkse werk aanzienlijk zullen vereenvoudigen.
De nieuwe Citan. Alle ruimte om je te ontwikkelen.
Info MB
-------------------------------------------------------------------------------------------------------------------------------------------
30/08/21
MB - EXCLUSIF | DÉCOUVREZ LE NOUVEAU CITAN À MATEXPO 2021.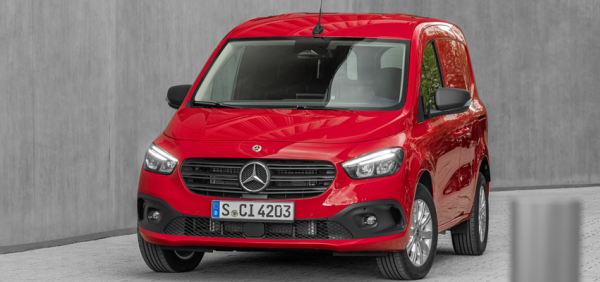 Le tout nouveau Citan polyvalent vous attend au stand de Mercedes-Benz.
Grâce à ses dimensions extérieures compactes, à son espace intérieur généreux et à sa capacité utile élevée, le nouveau Citan est un modèle de polyvalence pour les professionnels, les services de livraison ou même pour le transport des passagers.
Passez au stand de Mercedes-Benz pour découvrir son design remarquablement sportif, ses systèmes d'assistance intelligents et ses nombreux détails pratiques qui vous simplifieront largement le travail au quotidien.
Le nouveau Citan. Tout l'espace pour se développer.
Info MB
-----------------------------------------------------------------------------------------------------------------------------------------------------