Metso Outotec expands field service capabilities with new digital tools
20/04/22-FR-English-NL-footer
Metso Outotec étend ses capacités de service sur le terrain avec de nouveaux outils numériques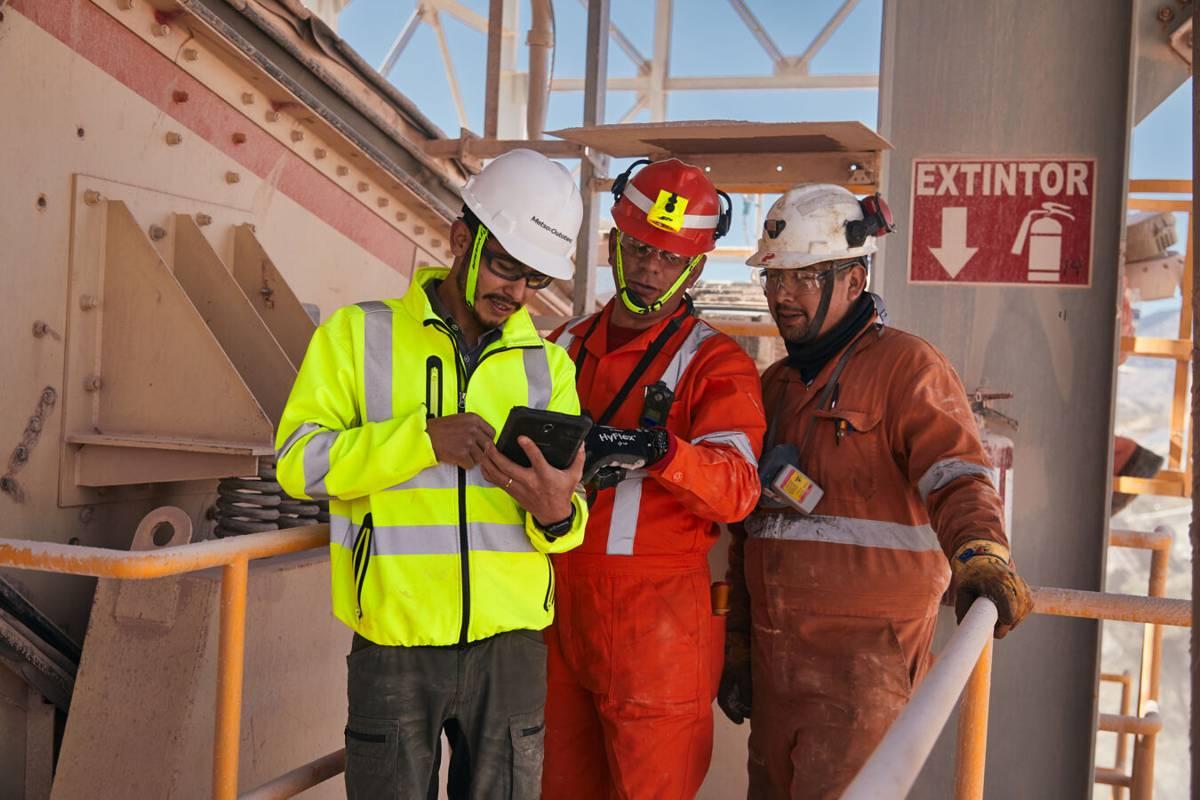 Metso Outotec a lancé une nouvelle plateforme numérique et un ensemble d'outils pour soutenir, rationaliser et développer ses services sur le terrain. La mise en œuvre mondiale de la nouvelle solution de gestion des services sur le terrain (FSM) a commencé en 2021 ; actuellement, environ 1 000 professionnels des services sur le terrain utilisent le système dans leur travail quotidien.
La plate-forme complète aide Metso Outotec à fournir un service constant de haute qualité à ses clients, tout en améliorant l'efficacité de leurs opérations internes.
« Nos clients expriment déjà une grande confiance dans les connaissances et les compétences technologiques de nos experts du service. Lorsqu'un client a une demande d'assistance sur le terrain, il peut être sûr qu'il obtiendra la meilleure solution de service exécutée à temps, en toute sécurité et avec une qualité élevée. Pour réaliser notre ambition d'être le fournisseur de services préféré de notre industrie, nous développons continuellement nos capacités de service sur le terrain. La plateforme numérique Field Service est déjà largement mise en œuvre et nous avons reçu des retours très positifs de nos clients et techniciens », déclare Martin Karlsson, vice-président senior, Services professionnels, Metso Outotec.
L'offre de service sur le terrain de Metso Outotec répond aux besoins de maintenance, de réparation et de remise à neuf des clients et aide les clients à maximiser les performances de leur équipement tout au long de son cycle de vie. Metso Outotec dispose d'une vaste présence de plus de 3 000 professionnels de service sur le terrain et de 140 sites de service à proximité des opérations des clients.
Expérience client uniforme grâce à la nouvelle plateforme Field Service
La nouvelle plate-forme unifie et simplifie la manière dont les opérations de service sur le terrain sont planifiées, réparties et exécutées. Opérer sur une seule plate-forme permet de fournir un service constant de haute qualité aux clients sur site et en ligne, tout en améliorant l'efficacité et la transparence des opérations internes.
Pour les clients, il offre une expérience plus uniforme grâce à la connexion numérique. Les informations sur les actions en cours lors d'une visite de site sont partagées de manière fiable et en temps réel. Le client peut consulter et confirmer le bon de travail terminé sur son appareil mobile. Le technicien peut créer un rapport préliminaire de visite du site pour le client immédiatement sur place et un rapport technique complet plus tard.
De plus, l'application d'inspection numérique capture les informations d'inspection par voie électronique et aide les techniciens de maintenance à effectuer des inspections d'équipements pour un signalement rapide sur site des problèmes critiques éventuels.
De plus, la plate-forme permet une excellente connectivité à distance entre les techniciens de service et les clients. En plus de l'assistance à distance et de la vidéo, l'utilisation de technologies avancées, telles que la réalité augmentée (RA), est désormais possible. Cela soutient les objectifs de durabilité de Metso Outotec en réduisant les déplacements inutiles et augmente la capacité de l'entreprise à résoudre les problèmes dès sa première intervention de service.
NJC.© Info Metso Outotec
----------------------------------------------------------------------------------------------------------------
20/04/22-English
Metso Outotec expands field service capabilities with new digital tools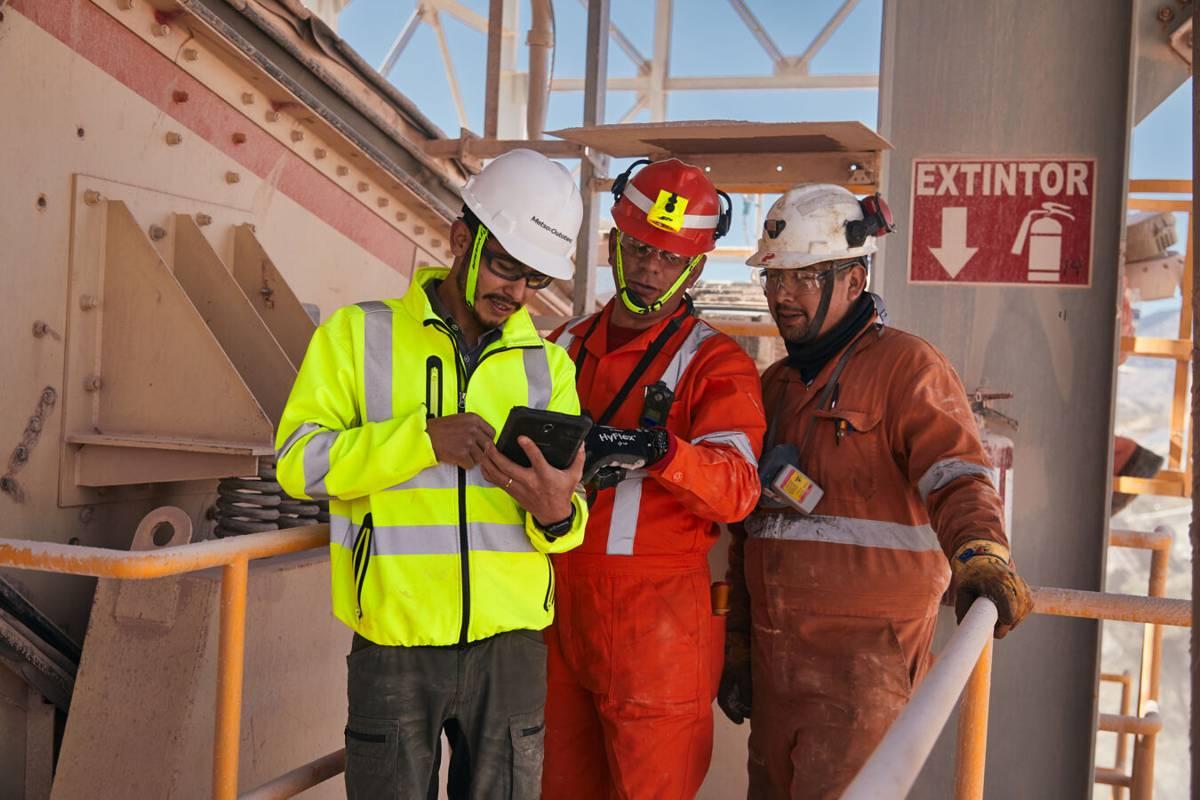 Metso Outotec has launched a new digital platform and a set of tools to support, streamline and develop its field services. The global implementation of the new Field Service Management Solution (FSM) started in 2021; currently, approximately 1,000 field service professionals are using the system in their daily work.
The comprehensive platform is helping Metso Outotec to deliver a consistent high-quality service to customers, while improving efficiency in their internal operations.
"Our customers are already expressing strong confidence in our service experts' knowledge and technology skills. When a customer has a request for field service support, they can trust they will get the best service solution executed on time, safely and with high quality. To achieve our ambition of being the preferred services provider in our industry, we are continuously developing our field service capabilities. The Field Service digital platform is already widely implemented, and we have received very positive feedback from our customers and technicians," says Martin Karlsson, Senior Vice President, Professional Services, Metso Outotec.
Metso Outotec's Field Service offering meets customers' maintenance, repair and refurbishment needs and supports customers in maximizing the performance of their equipment throughout its lifecycle. Metso Outotec has an extensive footprint of more than 3,000 field service professionals and 140 service locations close to customer operations.
Uniform customer experience through new Field Service platform
The new platform unifies and simplifies the way field service operations are planned, dispatched and executed. Operating on one platform helps to deliver a consistent high-quality service to customers both onsite and online, while improving efficiency and transparency in internal operations.
For customers, it offers a more uniform experience through the digital connection. Information about ongoing actions during a site visit is shared reliably and in real time. The customer can review and confirm the completed work order on their mobile device. The technician can create a preliminary site visit report for the customer immediately onsite and a full technical report later.
In addition, the digital inspection application captures inspection information electronically and supports service technicians in performing equipment inspections for fast onsite reporting of possible critical issues.
Furthermore, the platform allows excellent remote connectivity between service technicians and customers. In addition to remote assistance and video, the use of advanced technologies, such as augmented reality (AR), is now enabled. This supports Metso Outotec's sustainability targets by reducing unnecessary travel and increases the company's ability to solve problems from their first service intervention.
NJC.© info Metso Outotec
----------------------------------------------------------------------------------------------------------------
20/04/22-NL
Metso Outotec breidt buitendienstmogelijkheden uit met nieuwe digitale tools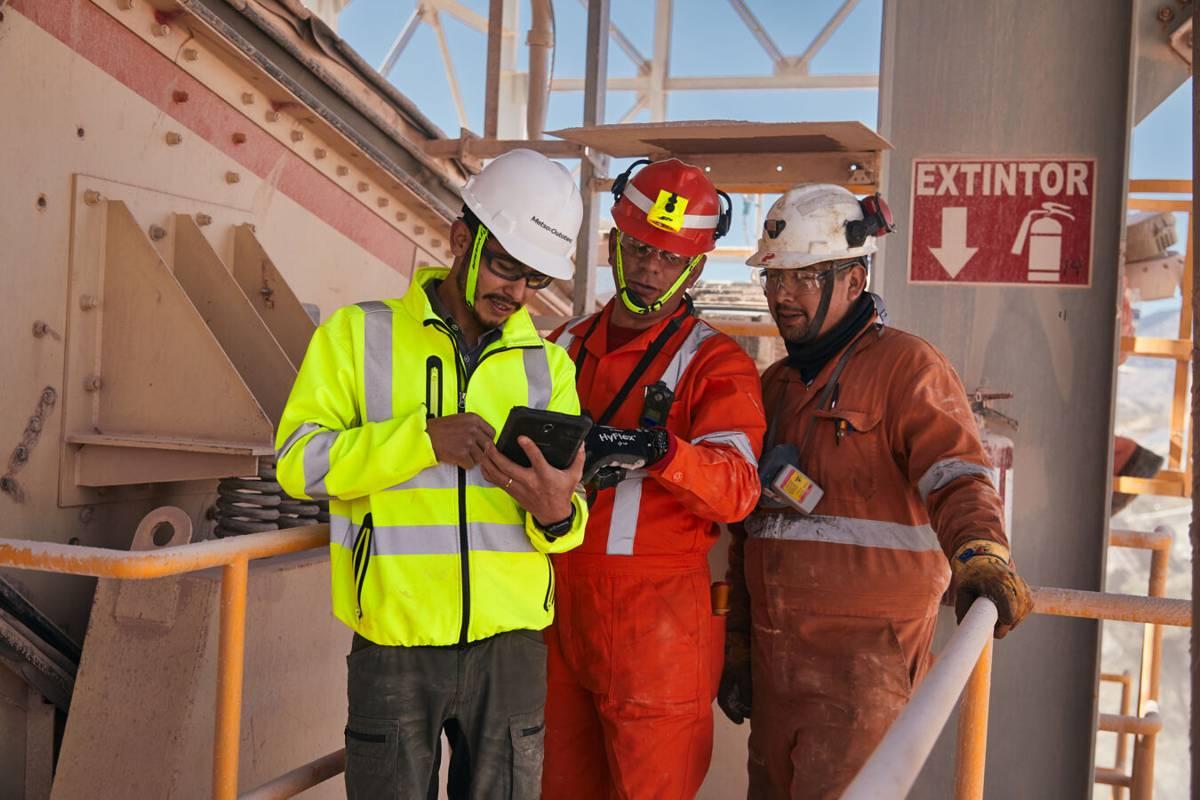 Metso Outotec heeft een nieuw digitaal platform en een set tools gelanceerd om zijn buitendienstdiensten te ondersteunen, te stroomlijnen en te ontwikkelen. De wereldwijde implementatie van de nieuwe Field Service Management Solution (FSM) begon in 2021; momenteel gebruiken ongeveer 1.000 buitendienstmedewerkers het systeem in hun dagelijkse werk.
Het uitgebreide platform helpt Metso Outotec om klanten een consistente service van hoge kwaliteit te bieden en tegelijkertijd de efficiëntie van hun interne activiteiten te verbeteren.
"Onze klanten spreken nu al een sterk vertrouwen uit in de kennis en technologiecompetenties van onze service-experts. Wanneer een klant een verzoek heeft om buitendienstondersteuning, kunnen ze erop vertrouwen dat de beste serviceoplossing op tijd, veilig en met hoge kwaliteit wordt uitgevoerd. Om onze ambitie te verwezenlijken om de voorkeursdienstverlener in onze branche te zijn, zijn we continu bezig met het ontwikkelen van onze buitendienstmogelijkheden. Het digitale Field Service-platform is al op grote schaal geïmplementeerd en we hebben zeer positieve feedback ontvangen van onze klanten en technici", zegt Martin Karlsson, Senior Vice President, Professional Services, Metso Outotec.
Het Field Service-aanbod van Metso Outotec komt tegemoet aan de onderhouds-, reparatie- en renovatiebehoeften van klanten en ondersteunt klanten bij het maximaliseren van de prestaties van hun apparatuur gedurende de hele levenscyclus. Metso Outotec heeft een uitgebreide voetafdruk van meer dan 3.000 buitendienstprofessionals en 140 servicelocaties dicht bij de activiteiten van de klant.
Uniforme klantervaring door nieuw Field Service-platform
Het nieuwe platform verenigt en vereenvoudigt de manier waarop buitendienstactiviteiten worden gepland, verzonden en uitgevoerd. Door op één platform te werken, kunnen klanten zowel onsite als online een consistente service van hoge kwaliteit leveren, terwijl de efficiëntie en transparantie van de interne bedrijfsvoering worden verbeterd.
Voor klanten biedt het een meer uniforme ervaring door de digitale verbinding. Informatie over lopende acties tijdens een sitebezoek wordt betrouwbaar en in realtime gedeeld. De klant kan de voltooide werkorder bekijken en bevestigen op zijn mobiele apparaat. De technicus kan onmiddellijk ter plaatse een voorlopig rapport van het locatiebezoek voor de klant maken en later een volledig technisch rapport.
Bovendien legt de digitale inspectietoepassing inspectie-informatie elektronisch vast en ondersteunt het servicetechnici bij het uitvoeren van apparatuurinspecties voor snelle onsite rapportage van mogelijke kritieke problemen.
Bovendien zorgt het platform voor uitstekende connectiviteit op afstand tussen servicetechnici en klanten. Naast hulp op afstand en video is het gebruik van geavanceerde technologieën, zoals augmented reality (AR), nu mogelijk gemaakt. Dit ondersteunt de duurzaamheidsdoelstellingen van Metso Outotec door onnodig reizen te verminderen en vergroot het vermogen van het bedrijf om problemen op te lossen vanaf hun eerste service-interventie.
NJC.© Info Metso Outotec
----------------------------------------------------------------------------------------------------------------------
Date de dernière mise à jour : 20/04/2022