Metso Outotec Metrics now extended to cover stationary crushers – the comprehensive digital solution enables new types of services
15/12/22-FR-English-NL-footer
Metso Outotec Metrics est désormais étendu pour couvrir les concasseurs fixes - la solution numérique complète permet de nouveaux types de services pour aider les clients à atteindre leurs objectifs de production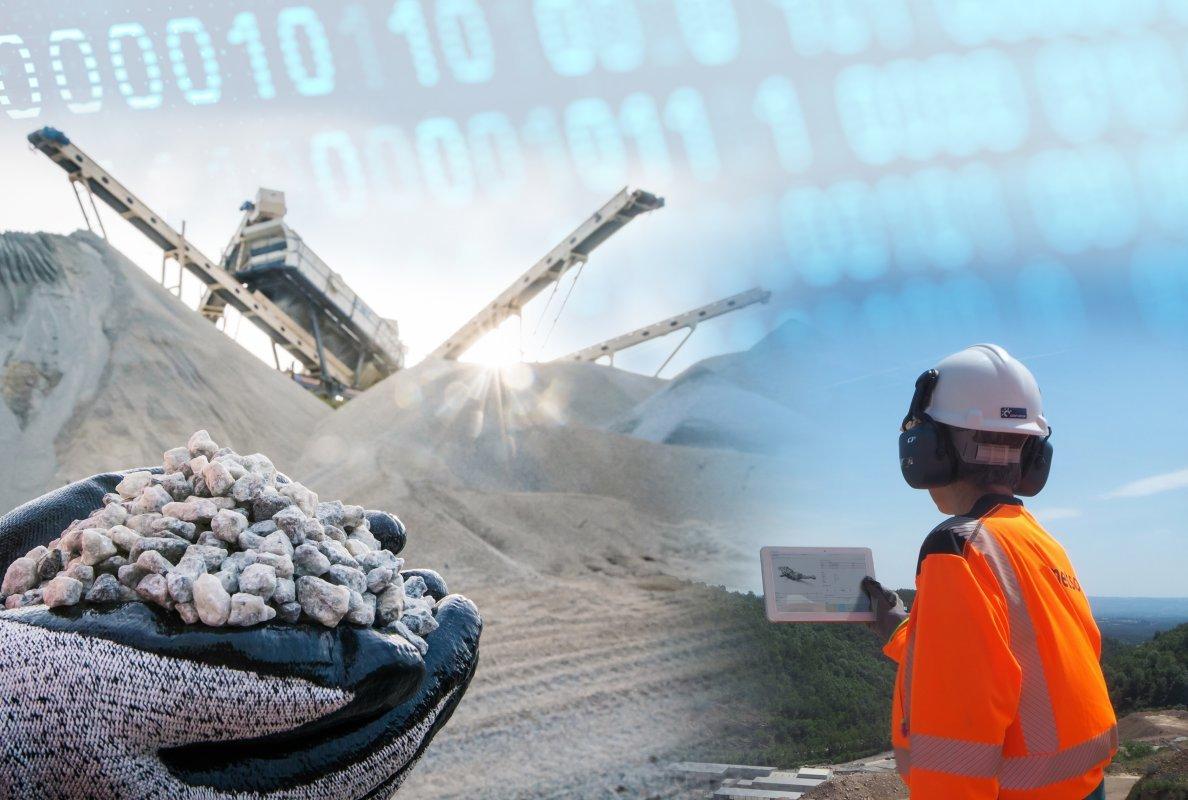 Metso Outotec Metrics - aggregates IMAGE SOURCE: Metso Outotec
Metso Outotec présente une nouvelle extension de son offre numérique innovante pour couvrir désormais les concasseurs stationnaires et les équipements NW Rapid. La solution étendue de surveillance à distance Metrics offre une connectivité complète pour soutenir les entrepreneurs en agrégats et les carrières dans leur processus critique de concassage et de criblage.
Les métriques aident les clients à optimiser leur processus, car ils peuvent facilement voir comment les changements mis en œuvre sur leur site ont impacté leurs opérations. Par exemple, des données continues en temps réel 24 heures sur 24 et 7 jours sur 7 aident les clients et nos équipes de service à augmenter la disponibilité des équipements et à réduire les temps d'arrêt imprévus.
« Tous nos clients granulats peuvent désormais bénéficier de notre solution de télésurveillance. Accéder à toutes les données puissantes via un seul portail Metrics est notre principe directeur lorsqu'il s'agit de développer notre offre. Metso Outotec Metrics est la pierre angulaire de notre offre numérique, offrant aux clients une disponibilité et des performances optimisées grâce à nos services et solutions de granulats. Nous voulons accompagner nos clients dans l'atteinte du plein potentiel de leurs usines de production en passant à la vitesse supérieure en matière de performances. « S'engager à comprendre » est la première étape cruciale vers la réalisation d'une usine optimisée, et nous voulons être là à chaque étape du processus », déclare Heikki Laxell, directeur du développement de la vente de valeur chez Metso Outotec.
Metso Outotec Metrics permet de nouveaux types de contrats Life Cycle Services (LCS) en intégrant des offres numériques pour améliorer en permanence l'efficacité des processus clients. La nouvelle solution de surveillance à distance offre plus de disponibilité, de capacité et de performances, ce qui améliore l'efficacité opérationnelle et apporte de multiples avantages en matière de durabilité. Être plus efficace et avoir un taux d'utilisation plus élevé améliore la durabilité. De plus, le client bénéficie d'une réduction de la marche au ralenti et de la consommation d'énergie de la machine ainsi que d'une meilleure performance d'usure, ce qui entraîne moins de déchets.
En combinant Metrics avec notre empreinte de service mondiale, Metso Outotec et ses partenaires distributeurs peuvent aider les clients à prendre des décisions basées sur les données qui ont un impact sur leurs opérations.
Metso Outotec Metrics offre des avantages uniques
Avec ses capacités de surveillance en ligne 24 heures sur 24, 7 jours sur 7, Metrics offre une sécurité améliorée, une disponibilité et un débit accrus et une maintenance non planifiée réduite.
Les opérateurs, les contrôleurs et les professionnels du service peuvent voir une analyse en temps réel des performances.
L'interface utilisateur peut être personnalisée pour répondre aux différents besoins des clients. De nouvelles fonctionnalités et fonctions peuvent également être mises à jour à distance.
Un tableau de bord facile à lire avec des informations OEM permet de détecter rapidement les problèmes potentiels et de prendre des mesures correctives de manière proactive.
Les métriques incluent le suivi du CO2 pour les avantages de durabilité pour les Lokotracks mobiles.
Métriques intégrées aux nouveaux équipements et aux anciennes machines
Alors que les machines plus récentes sont équipées de Metso Outotec Metrics, les équipements existants peuvent dans la plupart des cas être modernisés pour intégrer la connectivité numérique avec un kit de mise à niveau. Dans la première phase, le kit de mise à niveau est disponible pour une large gamme d'unités sur chenilles et sur roues, de concasseurs et de cribles.
Metso Outotec Metrics pour concasseurs stationnaires est le troisième lancement de Metso Outotec pour l'industrie des granulats cette année. Les lancements précédents incluent une version améliorée de Metrics pour les concasseurs et cribles mobiles Lokotrack et de Metrics pour les équipements de criblage fixes.
La solution Metrics fait partie du portefeuille Planet Positive de Metso Outotec.
NJC.© Info METSO OUTOTEC
-----------------------------------------------------------------------------------------------------------------
15/12/22-English
Metso Outotec Metrics now extended to cover stationary crushers – the comprehensive digital solution enables new types of services to help customers reach their production targets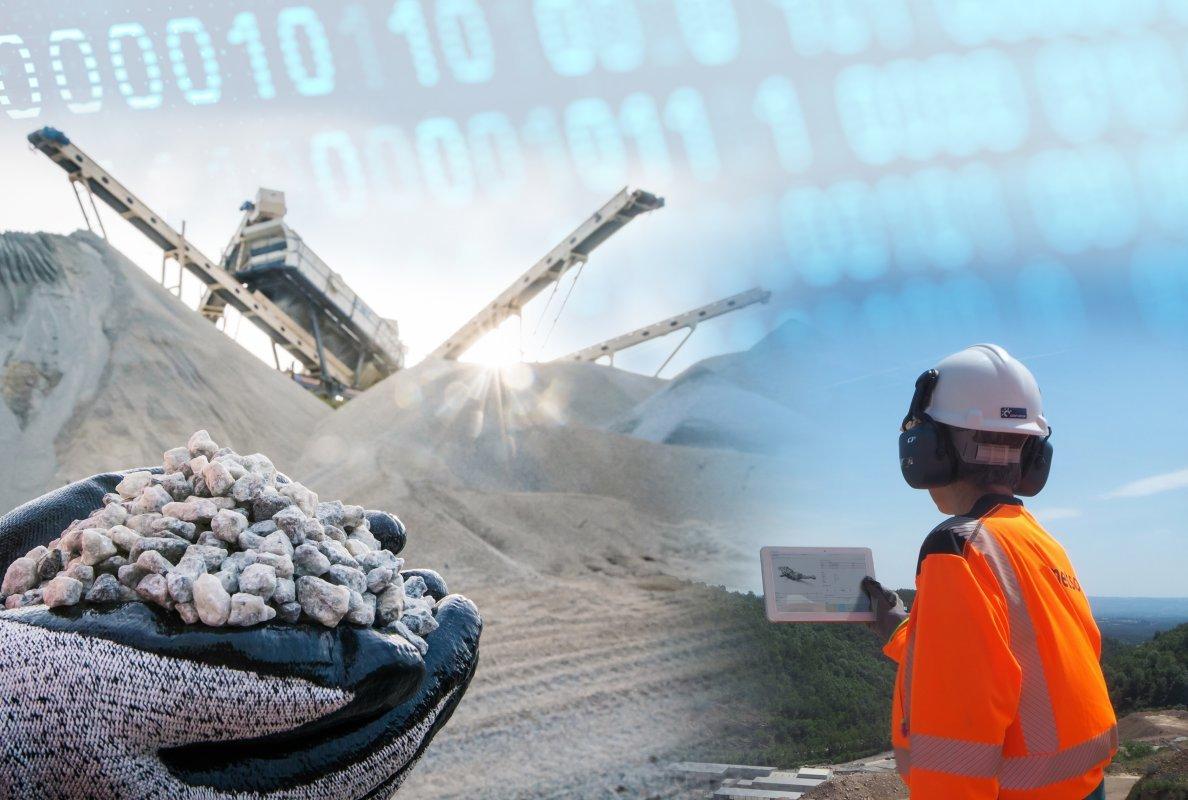 Metso Outotec Metrics - aggregates IMAGE SOURCE: Metso Outotec
Metso Outotec is introducing yet another innovative digital offering expansion to now cover stationary crushers and NW Rapid equipment. The expanded Metrics remote monitoring solution offers full connectivity to support aggregate contractors and quarries with their critical crushing and screening process.
Metrics helps customers to optimize their process, as they can easily see how changes implemented at their site have impacted their operations. For example, continuous, 24/7 real-time data helps customers and our service teams to boost equipment availability and reduce unplanned downtime.
"All our aggregates customers can now benefit from our remote monitoring solution. Accessing all the powerful data through a single Metrics portal is our guiding principle when it comes to the development of our offering. Metso Outotec Metrics is the cornerstone of our digital offering, providing customers with optimized uptime and performance through our aggregates services and solutions. We want to support our customers in reaching the full potential of their production plants by switching to a higher gear when it comes to performance. 'Commit to understanding' is the crucial first step towards achieving an optimized plant, and we want to be there every step of the way," says Heikki Laxell, Director, Value Selling Development at Metso Outotec.
Metso Outotec Metrics enables new types of Life Cycle Services (LCS) contracts by integrating digital offerings to continuously improve the efficiency of customer processes. The new remote monitoring solution brings more uptime, capacity and performance, and this supports improved operational efficiency and brings multiple sustainability benefits. Being more efficient and having a higher utilization rate enhances sustainability. In addition, the customer benefits through reduced machine idling and energy consumption as well as improved wear performance, which leads to less waste.
By combining Metrics with our global service footprint, Metso Outotec and its distributor partners can support customers in making data-driven decisions that impact their operations.
Metso Outotec Metrics offers unique benefits
With its 24/7 online monitoring capabilities, Metrics offers improved safety, increased uptime and throughput, and reduced unplanned maintenance.
Operators, controllers and service professionals can see a real-time analysis of performance.
The user interface can be tailored to address different customer needs. New features and functions can also be updated remotely.
An easy-to-read dashboard with OEM insights makes it possible to quickly detect potential issues and take corrective actions proactively.
Metrics includes CO2 tracking for sustainability benefits for mobile Lokotracks.
Metrics built-in to new equipment and legacy machines
While newer machines come equipped with Metso Outotec Metrics, legacy equipment can in most cases be modernized to integrate digital connectivity with a Retrofit Kit. In the first phase, the Retrofit Kit is available for a wide range of track and wheel-mounted units, crushers and screens.
Metso Outotec Metrics for stationary crushers is Metso Outotec's third launch for the aggregates industry this year. The previous launches include an upgraded version of Metrics for Lokotrack mobile crushers and screens and Metrics for stationary screening equipment.
The Metrics solution is part of Metso Outotec's Planet Positive portfolio.
NJC.© Info METSO OUTOTEC
----------------------------------------------------------------------------------------------------------------------
15/12/22-NL
Metso Outotec Metrics nu uitgebreid met stationaire brekers – de uitgebreide digitale oplossing maakt nieuwe soorten diensten mogelijk om klanten te helpen hun productiedoelen te bereiken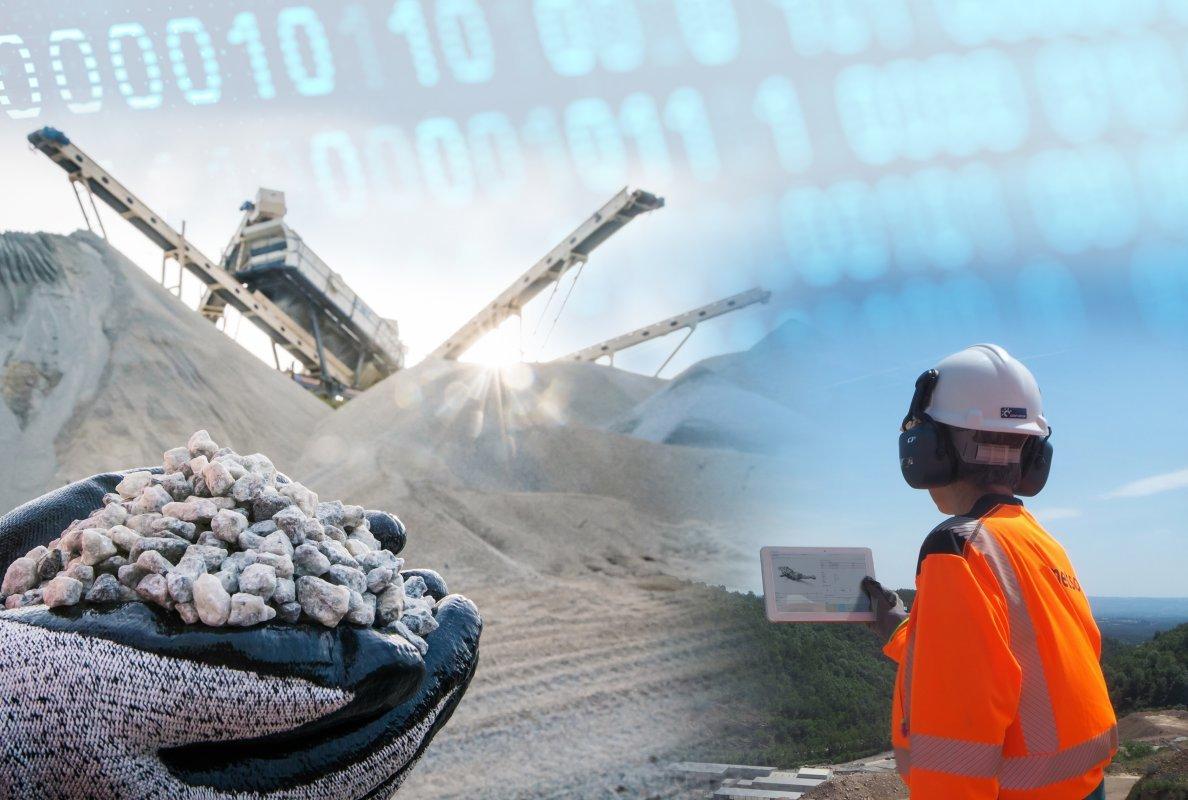 Metso Outotec Metrics - aggregates IMAGE SOURCE: Metso Outotec
Metso Outotec introduceert weer een innovatieve uitbreiding van het digitale aanbod, nu voor stationaire brekers en NW Rapid-apparatuur. De uitgebreide Metrics-oplossing voor bewaking op afstand biedt volledige connectiviteit om aannemers van aggregaat en steengroeven te ondersteunen bij hun kritieke breek- en screeningproces.
Metrics helpt klanten hun proces te optimaliseren, omdat ze gemakkelijk kunnen zien hoe veranderingen die op hun locatie zijn doorgevoerd hun activiteiten hebben beïnvloed. Zo helpen continue, 24/7 realtime gegevens klanten en onze serviceteams om de beschikbaarheid van apparatuur te vergroten en ongeplande downtime te verminderen.
"Al onze aggregatenklanten kunnen nu profiteren van onze oplossing voor monitoring op afstand. Toegang tot alle krachtige gegevens via één enkele Metrics-portal is ons uitgangspunt bij de ontwikkeling van ons aanbod. Metso Outotec Metrics is de hoeksteen van ons digitale aanbod en biedt klanten optimale uptime en prestaties via onze aggregaatdiensten en -oplossingen. We willen onze klanten ondersteunen om het volledige potentieel van hun productie-installaties te benutten door naar een hogere versnelling te schakelen als het gaat om prestaties. 'Commit to understanding' is de cruciale eerste stap naar het bereiken van een geoptimaliseerde fabriek, en we willen er bij elke stap bij zijn", zegt Heikki Laxell, Director, Value Selling Development bij Metso Outotec.
Metso Outotec Metrics maakt nieuwe soorten Life Cycle Services (LCS)-contracten mogelijk door digitale aanbiedingen te integreren om de efficiëntie van klantprocessen continu te verbeteren. De nieuwe oplossing voor bewaking op afstand zorgt voor meer uptime, capaciteit en prestaties, en dit ondersteunt verbeterde operationele efficiëntie en brengt meerdere duurzaamheidsvoordelen met zich mee. Efficiënter zijn en een hogere bezettingsgraad hebben, vergroot de duurzaamheid. Bovendien profiteert de klant door minder stationair draaien van de machine en energieverbruik, evenals verbeterde slijtageprestaties, wat leidt tot minder afval.
Door Metrics te combineren met onze wereldwijde servicevoetafdruk, kunnen Metso Outotec en zijn distributiepartners klanten ondersteunen bij het nemen van datagestuurde beslissingen die van invloed zijn op hun activiteiten.
Metso Outotec Metrics biedt unieke voordelen
Met zijn 24/7 online monitoringmogelijkheden biedt Metrics verbeterde veiligheid, verhoogde uptime en doorvoer, en minder ongepland onderhoud.
Operators, controllers en serviceprofessionals kunnen een real-time analyse van de prestaties zien.
De gebruikersinterface kan worden aangepast aan verschillende klantbehoeften. Nieuwe kenmerken en functies kunnen ook op afstand worden bijgewerkt.
Een gemakkelijk leesbaar dashboard met OEM-inzichten maakt het mogelijk om snel potentiële problemen op te sporen en proactief corrigerende maatregelen te nemen.
Metrics omvatten CO2-tracking voor duurzaamheidsvoordelen voor mobiele Lokotracks.
Statistieken ingebouwd in nieuwe apparatuur en oudere machines
Hoewel nieuwere machines zijn uitgerust met Metso Outotec Metrics, kan verouderde apparatuur in de meeste gevallen worden gemoderniseerd om digitale connectiviteit te integreren met een retrofitkit. In de eerste fase is de Retrofit Kit beschikbaar voor een breed scala aan rups- en wielunits, brekers en zeven.
Metso Outotec Metrics voor stationaire brekers is de derde lancering van Metso Outotec voor de aggregaatindustrie dit jaar. De vorige lanceringen omvatten een verbeterde versie van Metrics voor Lokotrack mobiele brekers en zeven en Metrics voor stationaire zeefapparatuur.
De Metrics-oplossing maakt deel uit van Metso Outotec's Planet Positive-portfolio.
NJC.© Info METSO OUTOTEC
---------------------------------------------------------------------------------------------------------------------