Powerscreen Shaping Up for steinexpo 2023

22/08/23-FR-English-NL-footer
Powerscreen se prépare pour steinexpo 2023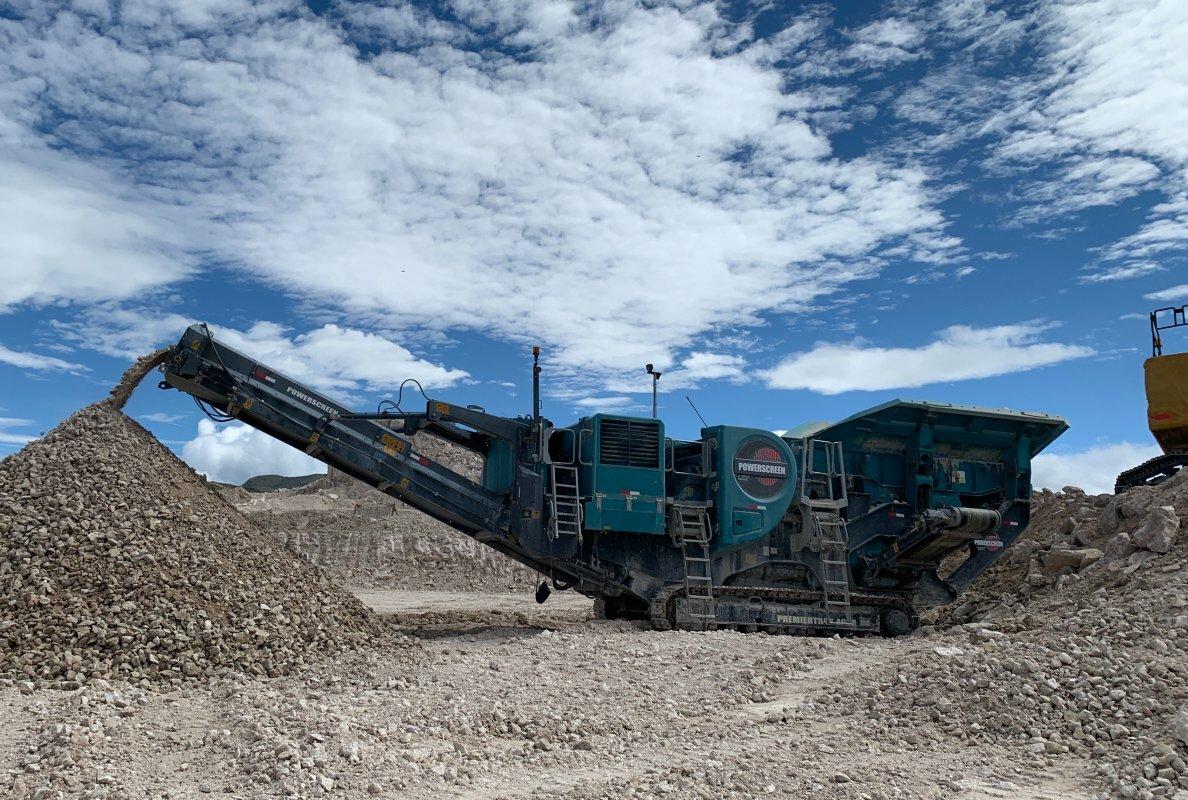 Powerscreen Premiertrak 400X IMAGE SOURCE: Powerscreen
Powerscreen® - les principaux fournisseurs d'équipements mobiles de concassage, de criblage et de transport, est heureux d'annoncer sa participation à steinexpo 2023. Le salon de la plus grande carrière de basalte d'Europe est l'un des salons les plus importants pour les industries de carrière et de recyclage respectivement. L'événement aura lieu du 23 au 26 août à Homberg/Nieder-Ofleiden, Allemagne.
L'équipe Powerscreen sera située au stand C12 avec ses distributeurs allemands de longue date, C. Christophel GmbH (basé à Lübeck) et Jürgen Kölsch GmbH (basé à Heimertingen). Dans la zone de démonstration, le concasseur à mâchoires Powerscreen PT400X et le crible scalpeur Warrior 2100 seront mis à l'épreuve.
Gerry Mulgrew, directeur du développement commercial chez Powerscreen, a déclaré : « Nous sommes ravis de participer au steinexpo de cette année avec nos partenaires stratégiques Christophel et Kölsch. L'Allemagne est un marché important pour Powerscreen, et nous sommes ravis de faire notre retour sur la scène steinexpo.
En tant qu'entreprise familiale, C. Christophel GmbH est l'un des plus grands distributeurs du secteur depuis près de 40 ans. L'entreprise de Lübeck propose des solutions de machines fiables pour le traitement mobile et stationnaire de la pierre naturelle et les applications de recyclage. Ils s'appuient sur des solutions innovantes pour obtenir des résultats optimaux - que ce soit dans la carrière ou dans la carrière de sable et de gravier. Le recyclage des minéraux et des matières organiques est d'une grande importance pour leur entreprise, en particulier face à la pénurie et à la sécurité des matières premières. Le distributeur hanséatique a développé une grande passion pour un traitement efficace dans les deux secteurs. En particulier, leur gamme de services et de pièces de rechange est impressionnante - avec environ 25 000 pièces de rechange qui sont facilement disponibles pour leurs clients à tout moment.
Jürgen Kölsch GmbH est également une entreprise familiale avec près de 40 ans d'expérience dans l'industrie. Qu'il s'agisse d'une nouvelle machine, d'une location ou d'un équipement d'occasion, ils proposent des solutions sur mesure pour répondre aux besoins précis de leurs clients. L'entreprise est fière de son service après-vente et propose une vaste offre de services et de pièces qui s'étend à travers le sud de l'Allemagne.
« La gestion durable et économe des ressources est un enjeu crucial pour nos clients. Dans le même temps, la situation économique actuelle doit être prise en compte. Non seulement nous pouvons permettre une réduction des coûts globaux, mais nous pouvons également mettre en avant des chaînes d'approvisionnement robustes en termes de pièces de rechange, par exemple », explique Sean McCusker, Jürgen Kölsch GmbH. "Cela rend d'autant plus important pour notre entreprise d'accompagner nos clients avec professionnalisme et savoir-faire sur cette voie", ajoute Rüdiger Christophel, C. Christophel GmbH. « Nous apprécions les conseils complets. La première étape est une analyse des matières premières, et la technologie de traitement correcte doit être coordonnée avec celle-ci. Une idée précise des revenus attendus des frais d'acceptation et du produit des ventes du matériel obtenu offre des opportunités considérables en période de pénurie de matières premières et de décharges. Nous présenterons ensemble sur notre stand C12 à la steinexpo comment cela peut être fait de manière durable, réussie et rentable.
NJC.© Info Powerscreen
----------------------------------------------------------------------------------------------------------------------

22/08/23-English
Powerscreen Shaping Up for steinexpo 2023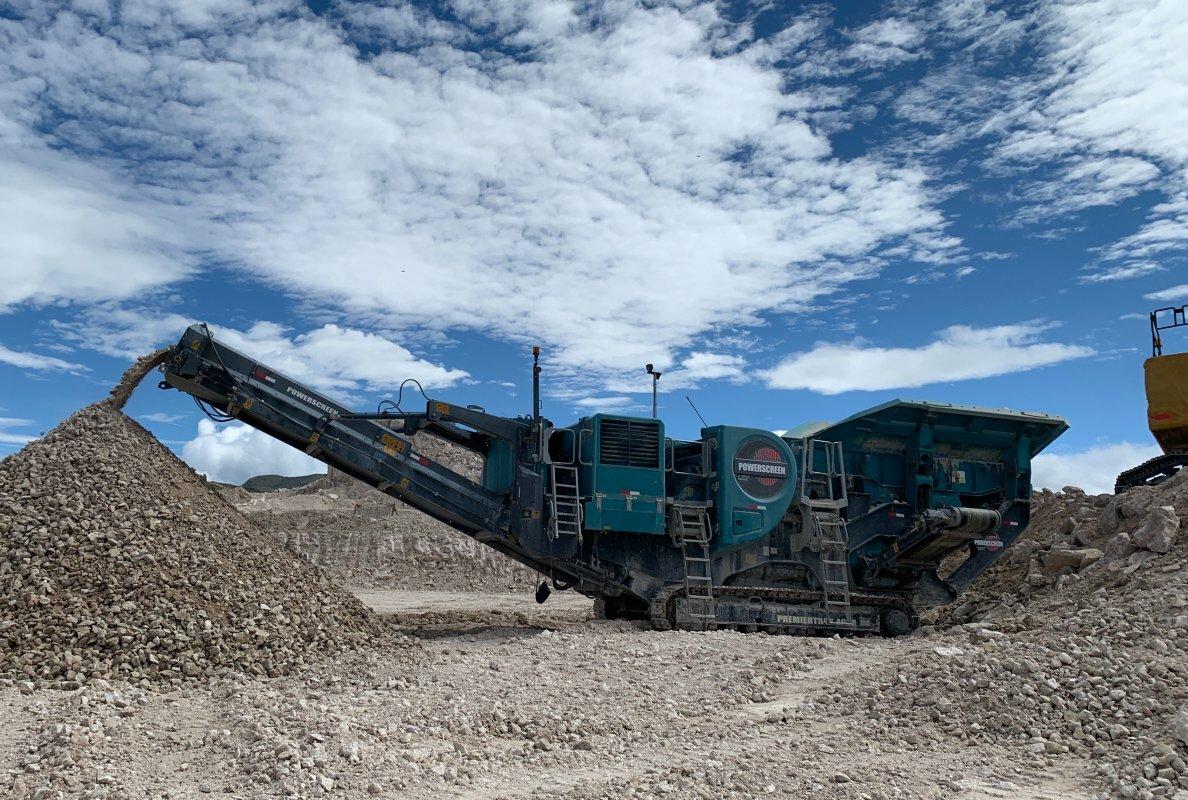 Powerscreen Premiertrak 400X IMAGE SOURCE: Powerscreen
Powerscreen® - leading providers of mobile crushing, screening, and conveying equipment, is pleased to announce its participation at steinexpo 2023. The trade fair in Europe's largest basalt quarry is one of the most important trade fairs for the quarry and recycling industries respectively. The event will take place from August 23rd to 26th in Homberg/Nieder-Ofleiden, Germany.
The Powerscreen team will be located at stand C12 along with its longstanding German distributors—C. Christophel GmbH (based out of Lübeck) and Jürgen Kölsch GmbH (based out of Heimertingen). In the demo area, the Powerscreen PT400X Jaw Crusher and Warrior 2100 Scalping Screen will be put through their paces.
Gerry Mulgrew, Business Development Manager at Powerscreen said, "We are delighted to be participating at this year's steinexpo with our strategic partners Christophel and Kölsch. Germany is an important market for Powerscreen, and we are excited to make our return to the steinexpo stage."
As a family-run business, C. Christophel GmbH has been one of the largest distributors in the industry for almost 40 years. The Lübeck company offers reliable machine solutions for the mobile and stationary processing of natural stone and recycling applications. They rely on innovative solutions to achieve optimal results - be it in the quarry or in the sand and gravel pit. The recycling of minerals and organics is of great importance to their business, particularly in the face of raw material shortage and security. The Hanseatic distributor has developed a great passion for efficient processing in both sectors. In particular, their range of services and spare parts is impressive - with around 25,000 spare parts that are readily available for their customers at all times.
Jürgen Kölsch GmbH is also a family-run company with almost 40 years of industry experience. Whether it's a new machine, a rental or used equipment – they offer tailormade solutions to meet the exact needs of their customers. The company prides itself on aftermarket support and has an extensive service and parts offering which spans across Southern Germany.
"Sustainability and resource-saving management is a crucial issue for our customers. At the same time, the current economic situation must be taken into account. Not only can we enable a reduction in overall costs, but we can also point to robust supply chains in terms of spare parts, for example," explains Sean McCusker, Jürgen Kölsch GmbH. "This makes it all the more important for our business to accompany our customers professionally and with know-how on this path," adds Rüdiger Christophel, C. Christophel GmbH. "We value comprehensive advice. The first step is a raw material analysis, and the correct processing technology must be coordinated with this. A precise idea of the expected income from acceptance fees and the sales proceeds from the material obtained offers far-reaching opportunities in times of raw material and landfill shortages. We will present together at our stand C12 at the steinexpo on how this can be done sustainably, successfully, and profitably."
NJC.© Info Powerscreen
-------------------------------------------------------------------------------------------------------------------

22/08/23-NL
Powerscreen vormgeven voor steinexpo 2023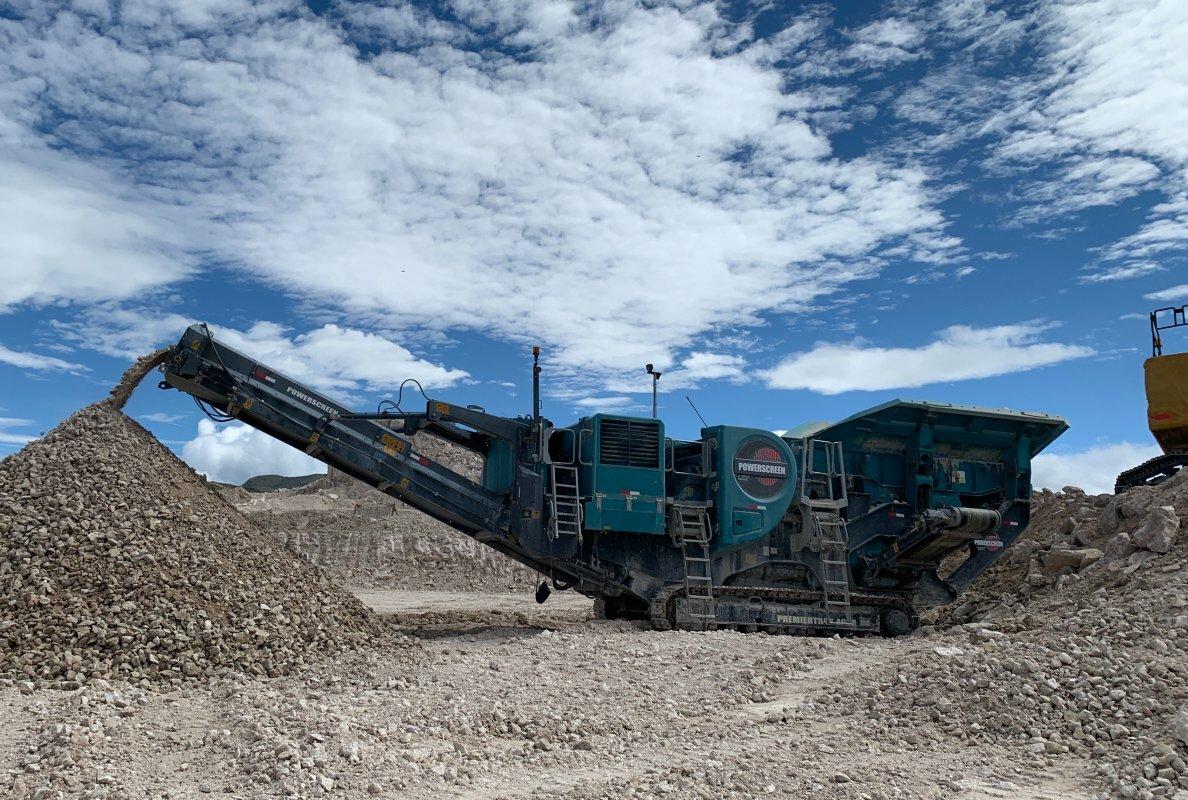 Powerscreen Premiertrak 400X IMAGE SOURCE: Powerscreen
Powerscreen® - toonaangevende aanbieders van mobiele breek-, zeef- en transportapparatuur, is verheugd haar deelname aan steinexpo 2023 aan te kondigen. De vakbeurs in Europa's grootste basaltgroeve is een van de belangrijkste vakbeurzen voor respectievelijk de steengroeve- en recyclingindustrie. Het evenement vindt plaats van 23 tot 26 augustus in Homberg/Nieder-Ofleiden, Duitsland.
Het Powerscreen-team bevindt zich op stand C12, samen met zijn al lang bestaande Duitse distributeurs—C. Christophel GmbH (gevestigd in Lübeck) en Jürgen Kölsch GmbH (gevestigd in Heimertingen). In de demoruimte zullen de Powerscreen PT400X Jaw Crusher en Warrior 2100 Scalping Screen aan de tand worden gevoeld.
Gerry Mulgrew, Business Development Manager bij Powerscreen zei: "We zijn verheugd om deel te nemen aan de steinexpo van dit jaar met onze strategische partners Christophel en Kölsch. Duitsland is een belangrijke markt voor Powerscreen en we zijn verheugd om terug te keren naar het steinexpo-podium."
Als familiebedrijf is C. Christophel GmbH al bijna 40 jaar een van de grootste distributeurs in de branche. Het bedrijf Lübeck biedt betrouwbare machineoplossingen voor de mobiele en stationaire verwerking van natuursteen en recyclingtoepassingen. Ze vertrouwen op innovatieve oplossingen om optimale resultaten te bereiken - of het nu in de steengroeve is of in de zand- en grindgroeve. Het recyclen van mineralen en organische stoffen is van groot belang voor hun bedrijf, vooral gezien de schaarste aan grondstoffen en de zekerheid. De Hanze-distributeur heeft in beide sectoren een grote passie ontwikkeld voor een efficiënte verwerking. Met name hun aanbod aan diensten en reserveonderdelen is indrukwekkend - met ongeveer 25.000 reserveonderdelen die altijd direct beschikbaar zijn voor hun klanten.
Jürgen Kölsch GmbH is ook een familiebedrijf met bijna 40 jaar ervaring in de branche. Of het nu gaat om een nieuwe machine, een gehuurde of gebruikte apparatuur - ze bieden oplossingen op maat om precies aan de behoeften van hun klanten te voldoen. Het bedrijf is trots op zijn aftermarket-ondersteuning en heeft een uitgebreid service- en onderdelenaanbod dat zich uitstrekt over heel Zuid-Duitsland.
"Duurzaamheid en hulpbronnenbesparend beheer is een cruciaal punt voor onze klanten. Tegelijkertijd moet rekening worden gehouden met de huidige economische situatie. We kunnen niet alleen de totale kosten verlagen, maar we kunnen ook wijzen op robuuste toeleveringsketens op het gebied van bijvoorbeeld reserveonderdelen", legt Sean McCusker, Jürgen Kölsch GmbH, uit. "Dit maakt het des te belangrijker voor ons bedrijf om onze klanten professioneel en met knowhow op deze weg te begeleiden", voegt Rüdiger Christophel, C. Christophel GmbH toe. "Wij hechten veel waarde aan uitgebreid advies. De eerste stap is een grondstofanalyse, waarop de juiste verwerkingstechnologie moet worden afgestemd. Een nauwkeurig beeld van de te verwachten inkomsten uit acceptatievergoedingen en de verkoopopbrengst van het verkregen materiaal biedt verreikende kansen in tijden van grondstof- en stortplaatsschaarste. We zullen samen op onze stand C12 op de steinexpo presenteren hoe dit duurzaam, succesvol en winstgevend kan."
NJC.© Info Powerscreen
--------------------------------------------------------------------------------------------------------------
Date de dernière mise à jour : 21/08/2023