Professor secures patent for wireless corrosion sensor

16/01/23-FR-English-NL-footer
Un professeur obtient un brevet pour un capteur de corrosion sans fil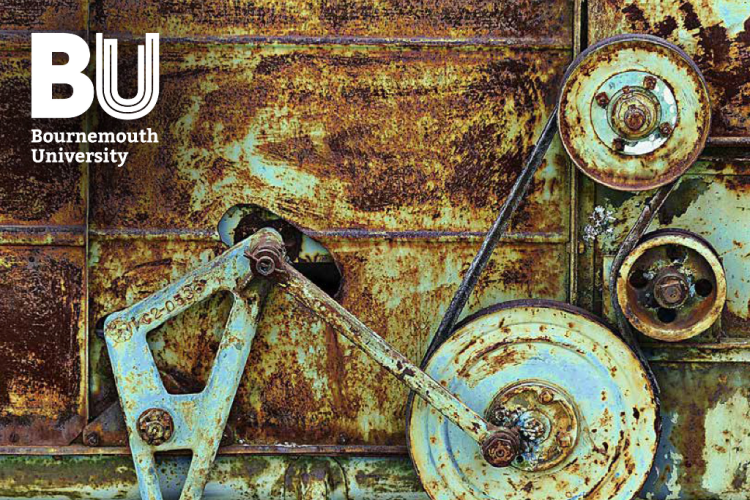 Des chercheurs de l'Université de Bournemouth ont développé et breveté un nouveau capteur de corrosion qui, selon eux, pourrait améliorer la sécurité et la fiabilité des grandes structures, notamment les ponts et les pipelines, ainsi que les véhicules et les machines.
Le capteur de Bournemouth peut détecter les défauts et les risques dans les infrastructures à un stade beaucoup plus précoce que les méthodes actuellement utilisées, affirme l'université. Cela pourrait donc entraîner une réduction des coûts ainsi qu'une amélioration de la sécurité.
"Nos médecins nous encouragent souvent à passer régulièrement des examens de santé, afin qu'ils puissent diagnostiquer les conditions à un stade précoce, ce qui nous offre de meilleures options de traitement", a déclaré Zulfiqar Khan, professeur d'ingénierie de conception et d'informatique à l'Université de Bournemouth, qui a dirigé le développement.
« Ce capteur fonctionne sur le même principe. Si nous pouvons détecter les risques pour la santé dans les véhicules et les structures mécaniques avant que la corrosion n'atteigne un stade avancé et dangereux, nous pouvons éviter des réparations coûteuses et longues et, espérons-le, empêcher la mise au rebut des structures.
D'autres capteurs de corrosion industriels nécessitent que des câbles soient branchés à un ordinateur, ce qui nécessite une personne sur place pendant la maintenance. L'appareil de Zulfiqar Khan est sans fil, il peut donc être attaché à une structure et ses lectures peuvent être surveillées en permanence hors site.
Autre avantage, son capteur peut être utilisé sur tout type de surface, alors que la plupart des appareils actuels ne fonctionnent que sur des surfaces métalliques, à travers lesquelles l'électricité du capteur doit passer.
Informations connexes
« L'industrie aérospatiale, par exemple, préférerait un capteur capable de détecter les défaillances sous des revêtements non métalliques. Actuellement, cela implique de retirer une partie du revêtement non conducteur pour rendre la surface conductrice disponible - cela pourrait être contre-productif car cela peut initier la corrosion plus rapidement », a expliqué le professeur Khan.
« Les défaillances non surveillées entraînent des conséquences coûteuses. Les inspections planifiées sont fastidieuses, prennent du temps et se limitent principalement aux défaillances visuelles ou de surface. Notre dernière technologie de capteur est une solution futuriste et indispensable. Il peut fonctionner à distance, il fonctionne sur des surfaces métalliques et non métalliques et peut détecter des défauts à plusieurs millimètres sous la surface qui ne sont pas visibles à l'œil nu », a-t-il poursuivi.
Le capteur de corrosion du professeur Khan est le dernier développement d'une série de projets de recherche qui ont commencé il y a plus de dix ans au Bovington Tank Museum dans le Dorset. L'équipe du professeur Khan a travaillé sur une méthode pour surveiller la corrosion dans les véhicules militaires. Ce travail a conduit au développement d'un centre de conservation de 2,5 millions de livres sterling pour les réservoirs les plus à risque. Les chercheurs ont également identifié des travaux d'entretien qui pourraient être réalisés.
L'équipe a ensuite obtenu un financement en 2016 pour travailler avec des sociétés d'infrastructure aux États-Unis afin de commercialiser la technologie.
La technologie a maintenant obtenu des brevets au Royaume-Uni et aux États-Unis.
NJC.© Info Bournemouth University
--------------------------------------------------------------------------------------------------------------------

16/01/23-English
Professor secures patent for wireless corrosion sensor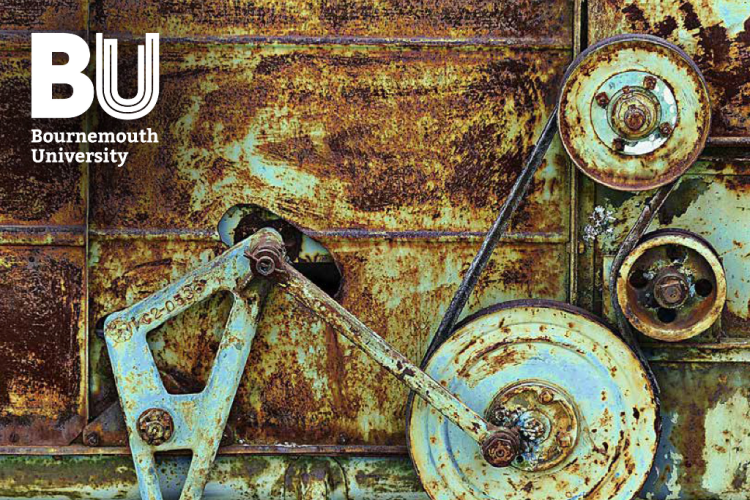 Researchers at Bournemouth University have developed and patented a new corrosion sensor that they say could improve safety and reliability of large structures including bridges and pipelines, as well as vehicles and machinery.
The Bournemouth sensor can detect defects and risks in infrastructure at a much earlier stage than the methods currently in used, the university claims. It could therefore result in reduced costs as well as improved safety.
"Our doctors often encourage us to take health screenings regularly, so they can diagnose conditions at an early stage which gives us better options for treatment," said Zulfiqar Khan professor of design engineering and computing at Bournemouth University, who led the development.
"This sensor works on the same principal. If we can spot health risks in vehicles and mechanical structures before corrosion reaches an advanced and dangerous stage, we can avoid costly, lengthy repairs and hopefully prevent structures from being scrapped altogether."
Other industrial corrosion sensors require cables to be plugged in to a computer, which requires someone in site during maintenance. Zulfiqar Khan's device is wireless so it can be attached to a structure and its readings can be continuously monitored off-site.
As a further benefit, his sensor can be used on any kind of surface, whereas most current devices only work on metallic surfaces, through which the electricity from the sensor must pass.
Related Information
"The aerospace industry, for example, would prefer a sensor which can detect failures beneath non-metallic coatings. Currently, this involves removing a patch of the non-conductive coating to make the conductive surface available - this could be counter-productive as it can initiate corrosion more rapidly," explained Professor Khan.
"Unmonitored failures lead to costly consequences. Scheduled inspections are tedious, time consuming and are mostly limited to visual or surface failures. Our latest sensor technology is a futuristic, much needed solution. It can work remotely, it works on metallic and non-metallic surfaces and can detect defects several millimetres below the surface which are not visible to the naked eye," he continued.
Professor Khan's corrosion sensor is the latest development from a series of research projects that began more than a decade ago at the Bovington Tank Museum in Dorset. Professor Khan's team worked on a method to monitor corrosion in the military vehicles. This work led to the development of a £2.5m conservation centre for the most at-risk tanks. The researchers also identified maintenance work which could be carried.
The team then secured funding in 2016 to work with infrastructure companies in the USA to commercialise the technology.
The technology has now been granted patents in the UK and the USA.
NJC.© Info Bournemouth University
-------------------------------------------------------------------------------------------------------------------

16/01/23-NL
Professor verkrijgt patent voor draadloze corrosiesensor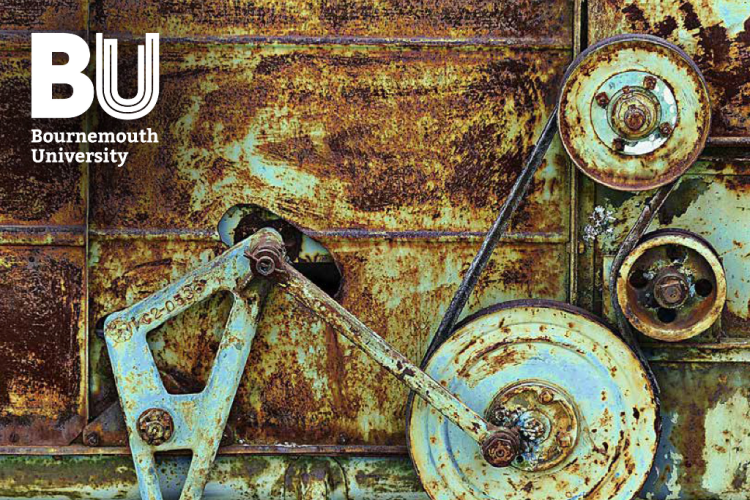 Onderzoekers van de Universiteit van Bournemouth hebben een nieuwe corrosiesensor ontwikkeld en gepatenteerd die volgens hen de veiligheid en betrouwbaarheid van grote constructies, waaronder bruggen en pijpleidingen, maar ook voertuigen en machines kan verbeteren.
De Bournemouth-sensor kan defecten en risico's in infrastructuur veel eerder opsporen dan de huidige methoden, stelt de universiteit. Dit kan dus leiden tot lagere kosten en meer veiligheid.
"Onze doktoren moedigen ons vaak aan om regelmatig gezondheidsonderzoeken te doen, zodat ze aandoeningen in een vroeg stadium kunnen diagnosticeren, wat ons betere behandelingsopties geeft", zegt Zulfiqar Khan, professor ontwerptechniek en informatica aan de Bournemouth University, die de ontwikkeling leidde.
"Deze sensor werkt op hetzelfde principe. Als we gezondheidsrisico's in voertuigen en mechanische constructies kunnen opsporen voordat corrosie een vergevorderd en gevaarlijk stadium bereikt, kunnen we kostbare, langdurige reparaties voorkomen en hopelijk voorkomen dat constructies helemaal worden gesloopt."
Andere industriële corrosiesensoren vereisen dat kabels worden aangesloten op een computer, waarvoor iemand ter plaatse is tijdens het onderhoud. Het apparaat van Zulfiqar Khan is draadloos, dus het kan aan een structuur worden bevestigd en de meetwaarden kunnen continu off-site worden gecontroleerd.
Een bijkomend voordeel is dat zijn sensor op elk soort oppervlak kan worden gebruikt, terwijl de meeste huidige apparaten alleen werken op metalen oppervlakken, waar de elektriciteit van de sensor doorheen moet.
Gerelateerde informatie
"De lucht- en ruimtevaartindustrie zou bijvoorbeeld de voorkeur geven aan een sensor die storingen onder niet-metalen coatings kan detecteren. Momenteel omvat dit het verwijderen van een stukje van de niet-geleidende coating om het geleidende oppervlak beschikbaar te maken - dit zou contraproductief kunnen zijn omdat het sneller corrosie kan veroorzaken, "legt professor Khan uit.
"Niet-gecontroleerde storingen leiden tot kostbare gevolgen. Geplande inspecties zijn vervelend, tijdrovend en beperken zich meestal tot visuele of oppervlaktestoringen. Onze nieuwste sensortechnologie is een futuristische, broodnodige oplossing. Het kan op afstand werken, het werkt op metalen en niet-metalen oppervlakken en kan defecten enkele millimeters onder het oppervlak detecteren die niet zichtbaar zijn voor het blote oog", vervolgde hij.
De corrosiesensor van professor Khan is de nieuwste ontwikkeling van een reeks onderzoeksprojecten die meer dan tien jaar geleden begonnen in het Bovington Tank Museum in Dorset. Het team van professor Khan werkte aan een methode om corrosie in de militaire voertuigen te monitoren. Dit werk leidde tot de ontwikkeling van een conserveringscentrum van £ 2,5 miljoen voor de meest risicovolle tanks. De onderzoekers hebben ook onderhoudswerkzaamheden geïdentificeerd die kunnen worden uitgevoerd.
Het team verzekerde zich vervolgens van financiering in 2016 om samen te werken met infrastructuurbedrijven in de VS om de technologie te commercialiseren.
De technologie heeft nu patenten gekregen in het VK en de VS.
NJC.© Info Universiteit van Bournemouth
---------------------------------------------------------------------------------------------------------------------