Relaxing Chinese steel restrictions labelled 'utter madness'
18/07/22/FR-English-NL-footer
L'assouplissement des restrictions chinoises sur l'acier qualifié de "folie totale"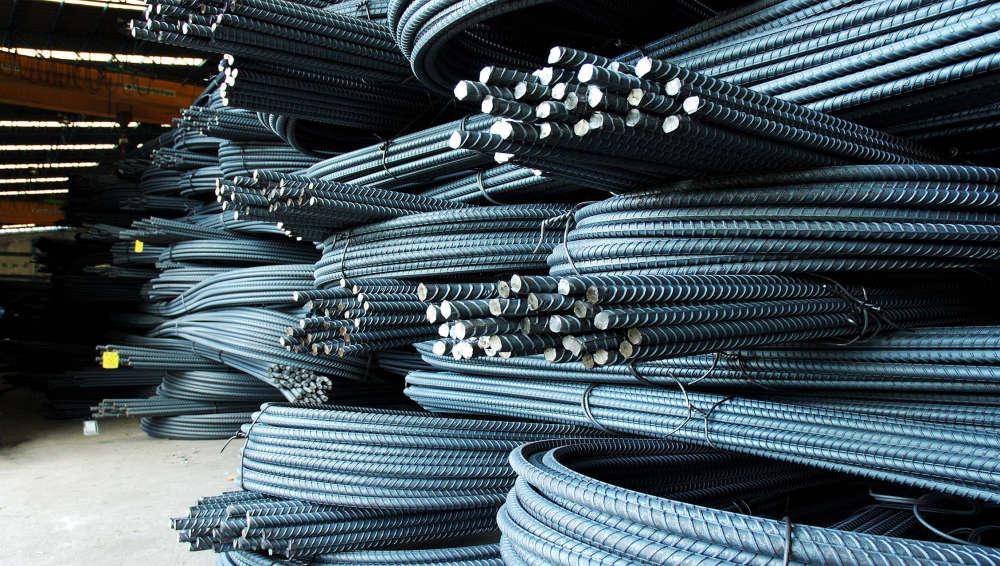 Les propositions de la Trade Remedies Authority (TRA) britannique visant à supprimer les mesures antidumping sur l'acier d'armature chinois ont été qualifiées de "folie totale" par les fournisseurs nationaux.
Dans ses conclusions initiales, la TRA a proposé aujourd'hui que les mesures antidumping existantes sur les importations de barres d'armature en acier pour béton à haute résistance à la fatigue (barres d'armature HFP) en provenance de Chine soient abrogées.
Des mesures antidumping sont en place depuis 2016, lorsque la Chine a inondé le marché britannique d'importations bon marché. Cependant, la TRA estime que nous avons désormais besoin d'importations chinoises pour faire face à la baisse de l'offre causée par les sanctions contre la Russie et la Biélorussie suite à l'invasion de l'Ukraine. En 2020-2021, 27 % des importations totales de barres d'armature provenaient de Biélorussie, de Russie et d'Ukraine.
Il a déclaré que le maintien des mesures en place "ne serait pas dans l'intérêt économique du Royaume-Uni car il existe actuellement une forte demande de barres d'armature HFP importées abordables, en particulier du secteur de la construction britannique".
Mais la British Association of Reinforcement (BAR), qui représente les fournisseurs nationaux, affirme qu'il y a plus qu'assez de capacité de production d'acier au Royaume-Uni et en Europe. Un assouplissement des restrictions nuirait non seulement à l'industrie sidérurgique britannique, mais susciterait également des inquiétudes quant à la qualité – et donc à la sécurité.
Le président du BAR, Steve Elliott, a déclaré: «Les propositions de TRA sont une réaction excessive et ne tiennent pas pleinement compte des ressources de fabrication des aciéries britanniques et européennes. En termes d'émissions de CO2 supplémentaires importantes liées à l'importation d'acier chinois et de préoccupations concernant la qualité, les propositions sont une folie totale.
Il a expliqué que l'acier chinois est souvent fabriqué à l'aide de fours à oxygène de base, qui produisent jusqu'à cinq fois la quantité de CO2 par rapport aux méthodes de four à arc électrique utilisées par les aciéries britanniques et européennes. Il y a aussi des soucis de qualité, a-t-il affirmé. En 2015, il a été constaté que certaines aciéries chinoises ajoutaient du bore aux armatures en acier afin d'obtenir des rabais commerciaux. Même de petites quantités de bore peuvent affecter les caractéristiques de trempabilité de l'acier, ce qui présente des problèmes de sécurité potentiels pour les armatures en acier soudées préfabriquées, a-t-il déclaré.
Le directeur général de TRA, Oliver Griffiths, a déclaré: «Nous avons le devoir de peser l'impact du dumping sur les producteurs britanniques par rapport aux effets plus larges sur l'économie britannique de l'imposition de tarifs. Dans ce cas, notre évaluation est que la forte demande intérieure et les pénuries d'approvisionnement internationales signifient que le maintien des droits de douane sur les barres d'armature HFP en provenance de Chine ferait grimper les prix d'éléments clés de l'économie britannique, tels que la construction. Notre jugement est que l'impact sur l'économie britannique d'une hausse des prix l'emporterait largement sur l'impact sur le seul producteur britannique de barres d'armature de la suppression des droits de douane sur les importations chinoises.
Commence alors une période de consultation de 30 jours avant qu'une décision finale ne soit prise.
NJC.© Info BAR
------------------------------------------------------------------------------------------------------------------
18/07/22-English
Relaxing Chinese steel restrictions labelled 'utter madness'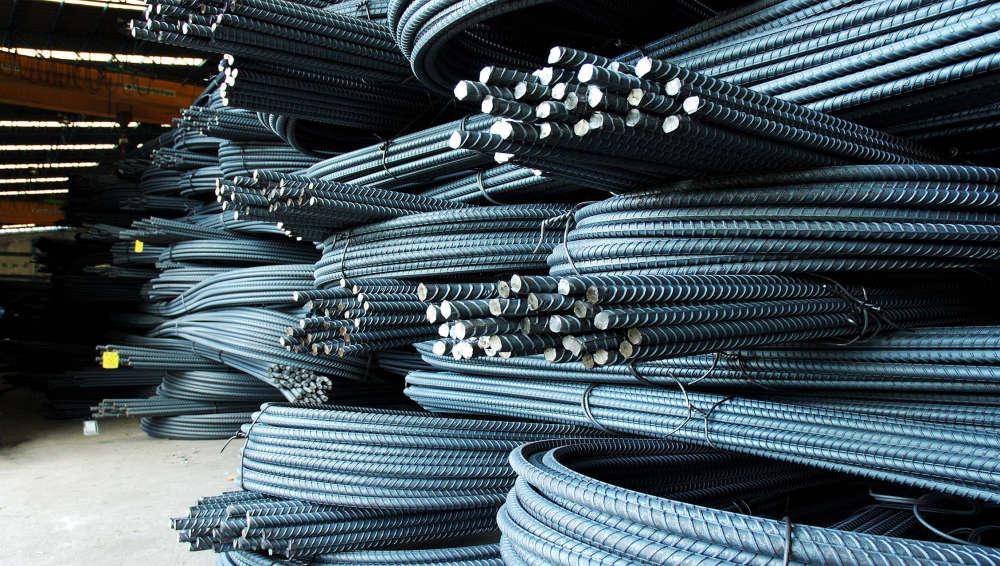 Proposals by Britain's Trade Remedies Authority (TRA) to drop anti-dumping measures on Chinese reinforcement steel have been described as 'utter madness' by domestic suppliers.
In its initial findings, the TRA has today proposed that existing anti-dumping measures on imports of high fatigue performance steel concrete reinforcement bars (HFP rebar) from China be revoked.
Anti-dumping measures have been in place since 2016 when China flooded the UK market with cheap imports. However, the TRA reckons that we now need Chinese imports to meet the fall in supply caused by sanctions against Russia and Belarus following the invasion of Ukraine. In 2020-21, 27% of total rebar imports came from Belarus, Russia and Ukraine.
It said that keeping the measures in place "would not be in the economic interests of the UK as there is currently a high demand for affordable imported HFP rebar from the UK construction sector in particular".
But the British Association of Reinforcement (BAR), which represent domestic suppliers, says that there is more than enough steel production capacity in the UK and Europe. Relaxing the restrictions would not only harm the UK steel industry, but also give rise to concerns over quality – and hence safety.
BAR chairman Steve Elliott said: "The TRA proposals are an over-reaction and do not fully take into account the manufacturing resources of UK and European steel mills. In terms of the significant additional CO2 emissions from importing Chinese steel and concerns over quality, the proposals are utter madness."
He explained Chinese steel is often manufactured using basic oxygen furnaces, which produce up to five times the amount of CO2 compared to the electric arc furnace methods used by UK and European steel mills. There are also quality concerns, he asserted. In 2015, it was found that some Chinese steel mills were adding boron to steel reinforcement in order to obtain commercial rebates. Even small amounts of boron can affect the hardenability characteristics of steel and this has potential safety issues for prefabricated welded steel reinforcement, he said.
TRA chief executive Oliver Griffiths said: "We have a duty to weigh up the impact of dumping on UK producers against the broader effects on the UK economy of imposing tariffs. In this case, our assessment is that high domestic demand and international supply shortages mean that retaining tariffs on HFP Rebar from China would push up prices for key elements of the UK economy, such as construction. Our judgement is that the impact on the British economy of higher prices would significantly outweigh the impact on the sole UK producer of rebar of removing tariffs on Chinese imports."
There now begins a 30-day period of consultation before a final decision is taken.
NJC.© Info BAR
-----------------------------------------------------------------------------------------------------------------
18/07/22-NL
Versoepelende Chinese staalbeperkingen bestempeld als 'volslagen waanzin'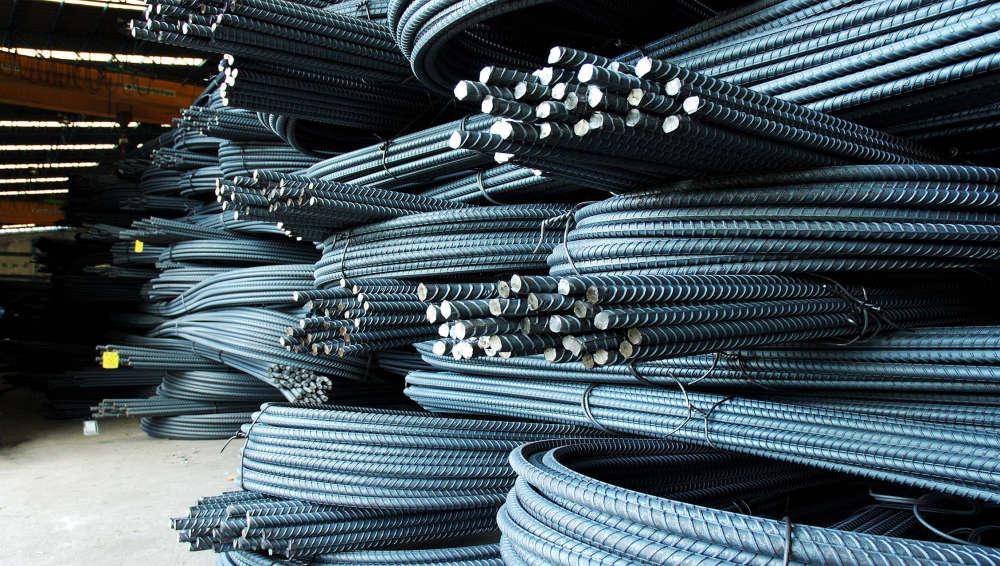 Voorstellen van de Britse Trade Remedies Authority (TRA) om antidumpingmaatregelen op Chinees wapeningsstaal te laten vallen, zijn door binnenlandse leveranciers beschreven als 'volslagen waanzin'.
In haar eerste bevindingen heeft de TRA vandaag voorgesteld de bestaande antidumpingmaatregelen op de invoer van staalbetonwapeningsstaven met hoog vermoeiingsvermogen (HFP-wapening) uit China in te trekken.
Antidumpingmaatregelen zijn van kracht sinds 2016, toen China de Britse markt overspoelde met goedkope invoer. De TRA meent echter dat we nu Chinese import nodig hebben om het hoofd te bieden aan de daling van het aanbod als gevolg van sancties tegen Rusland en Wit-Rusland na de invasie van Oekraïne. In 2020-21 kwam 27% van de totale invoer van wapening uit Wit-Rusland, Rusland en Oekraïne.
Het zei dat het handhaven van de maatregelen "niet in het economische belang van het VK zou zijn, aangezien er momenteel een grote vraag is naar betaalbare geïmporteerde HFP-wapening uit met name de Britse bouwsector".
Maar de British Association of Reinforcement (BAR), die binnenlandse leveranciers vertegenwoordigt, zegt dat er meer dan voldoende staalproductiecapaciteit is in het VK en Europa. Het versoepelen van de beperkingen zou niet alleen de Britse staalindustrie schaden, maar zou ook aanleiding geven tot bezorgdheid over de kwaliteit – en dus de veiligheid.
BAR-voorzitter Steve Elliott zei: "De TRA-voorstellen zijn een overdreven reactie en houden niet volledig rekening met de productiemiddelen van Britse en Europese staalfabrieken. In termen van de aanzienlijke extra CO2-uitstoot van het importeren van Chinees staal en zorgen over de kwaliteit, zijn de voorstellen volslagen waanzin."
Hij legde uit dat Chinees staal vaak wordt vervaardigd met behulp van ovens met basiszuurstof, die tot vijf keer zoveel CO2 produceren in vergelijking met de vlamboogovenmethoden die worden gebruikt door Britse en Europese staalfabrieken. Er zijn ook zorgen over de kwaliteit, beweerde hij. In 2015 werd vastgesteld dat sommige Chinese staalfabrieken boor aan staalwapening toevoegden om commerciële kortingen te verkrijgen. Zelfs kleine hoeveelheden boor kunnen de hardbaarheidskenmerken van staal beïnvloeden en dit heeft potentiële veiligheidsproblemen voor geprefabriceerde gelaste stalen wapening, zei hij.
TRA-topman Oliver Griffiths zei: "We hebben de plicht om de impact van dumping op Britse producenten af ​​te wegen tegen de bredere effecten op de Britse economie van het opleggen van tarieven. In dit geval is onze beoordeling dat de hoge binnenlandse vraag en internationale aanbodtekorten betekenen dat het handhaven van tarieven op HFP-wapening uit China de prijzen zou opdrijven voor belangrijke elementen van de Britse economie, zoals de bouw. Ons oordeel is dat de impact op de Britse economie van hogere prijzen aanzienlijk groter zou zijn dan de impact op de enige Britse producent van wapening van het afschaffen van tarieven op Chinese invoer."
Er begint nu een consultatieperiode van 30 dagen voordat een definitief besluit wordt genomen.
NJC.© Info BAR
-----------------------------------------------------------------------------------------------------------------------
Date de dernière mise à jour : 15/07/2022