Renault Trucks pursues its commitment to sustainable mobility with an electric retrofit

17/10/23-FR-English-NL-footer
Renault Trucks poursuit son engagement en faveur de la mobilité durable avec un retrofit électrique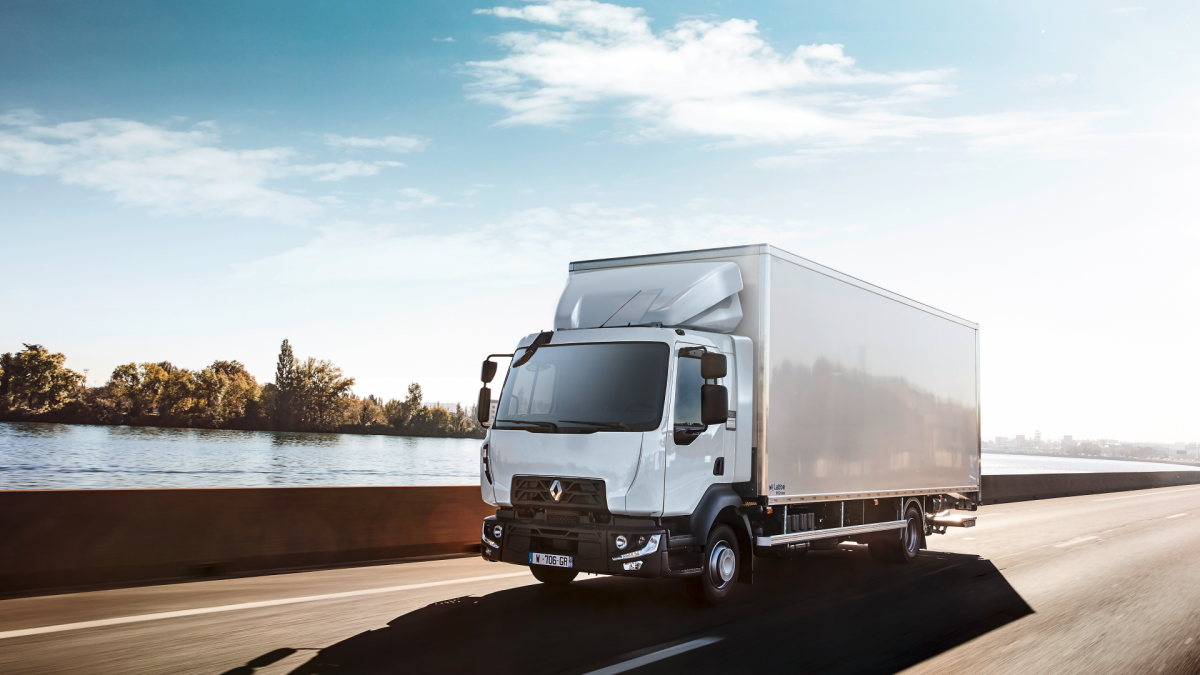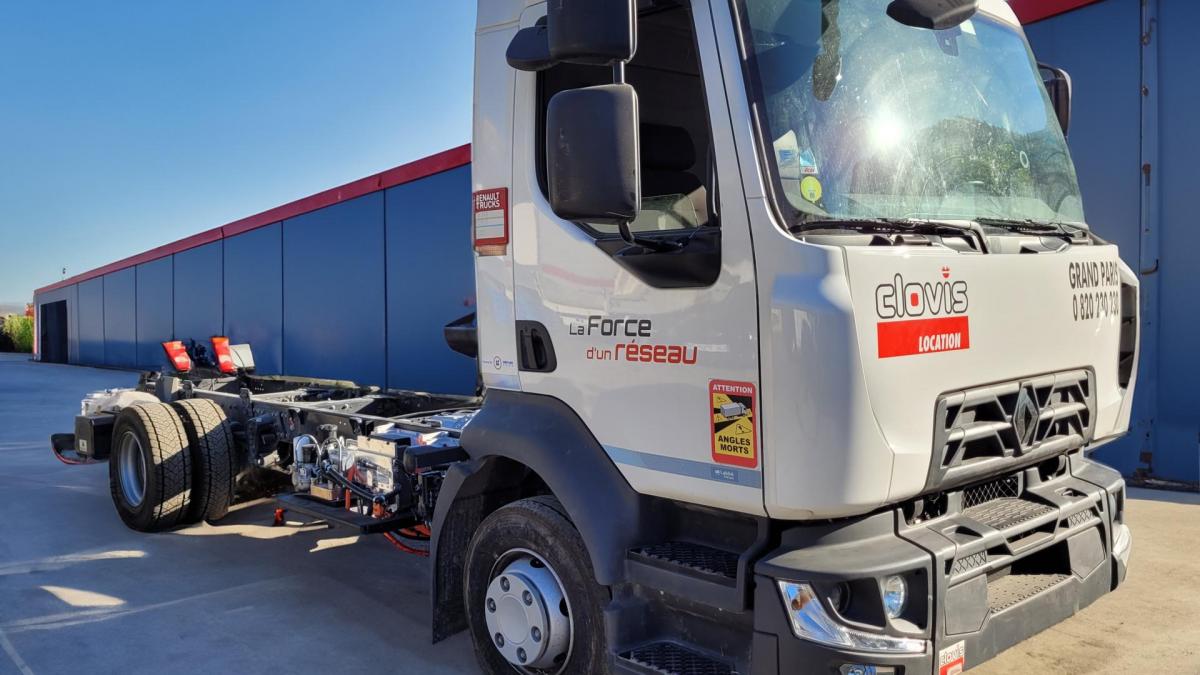 Image- RENAULT Trucks
Renault Trucks, pionnier de l'économie circulaire et de la mobilité électrique, a franchi une étape significative vers la décarbonation en transformant un camion diesel de 12 tonnes en un camion électrique alimenté par batterie. Ce projet de rénovation électrique a été réalisé en collaboration avec Novumtech, avec le soutien financier de l'ADEME, l'Agence française pour la transition écologique. L'initiative est doublement vertueuse, puisqu'elle vise à préserver les ressources naturelles tout en réduisant l'impact environnemental des véhicules.
Renault Trucks n'utilise pas seulement le transport durable comme slogan ! Le constructeur français en apporte aujourd'hui une nouvelle preuve, puisqu'il vient d'achever en atelier la transformation d'un camion thermique en camion électrique. L'objectif du projet est d'évaluer la faisabilité environnementale, technique et économique de la modernisation électrique des poids lourds. Le projet a été rendu possible grâce à la collaboration avec Novumtech, une start-up experte dans la conception et la production de batteries, et au soutien financier de l'ADEME, l'Agence française pour la transition écologique.
La circularité est en effet un des axes stratégiques de Renault Truck pour décarboner le transport de marchandises. Les activités industrielles du constructeur, qui s'engage à prolonger la durée de vie des véhicules qu'il produit, s'inscrivent dans une démarche d'économie circulaire reposant sur trois piliers, à savoir la régénération, la réutilisation et la réutilisation.
Dans cette démarche, Renault Trucks a lancé de nombreuses initiatives, notamment doubler la durée de vie des camions pour les transporteurs en favorisant le reconditionnement plutôt que le renouvellement. De plus, le constructeur offre une seconde vie à ses camions d'occasion grâce à une requalification, selon des procédés industriels rigoureux. A ce jour, plus de 1 500 camions ont été valorisés à la Used Trucks Factory de Bourg-en-Bresse et 700 ont été reconditionnés au Used Trucks Center de Lyon, permettant d'économiser plus de 5 000 tonnes de CO2.
Les étapes de conversion
La conversion électrique du Renault Trucks D de 12 tonnes a été réalisée en modifiant uniquement ce qui était strictement nécessaire, à savoir le moteur, la boîte de vitesses, le réservoir de carburant et le réservoir d'AdBlue, tandis que les composants associés au moteur thermique, comme la pompe hydraulique de direction assistée. , le compresseur d'air pour la suspension et le freinage ainsi que le compresseur de climatisation ont tous été déposés.
Ces composants ont été remplacés par un moteur électrique directement relié à l'arbre de transmission, une batterie Lithium-ion de 210 kWh, un chargeur embarqué de 22 kW, un compresseur d'air électrique pour la suspension et le freinage, une pompe hydraulique électrique pour la direction assistée, un compresseur de climatisation électrique et un système de chauffage électrique pour la cabine.
La prochaine étape de ce projet est la certification du camion converti afin de valider la conformité à la réglementation en vigueur. Une fois cet agrément obtenu, Renault Trucks entamera une phase de tests en conditions réelles d'exploitation en partenariat avec Clovis Grand Paris en France.
Ce projet de retrofit, réalisé grâce au partenariat avec Novumtech, a été réalisé dans les locaux CampX by Volvo Group du site de Renault Trucks à Lyon. L'objectif de CampX est d'accélérer l'innovation technologique et commerciale en créant des synergies entre les collaborateurs de Renault Trucks (l'équipe d'ingénierie lyonnaise) et les start-up.
NJC.© Infos RENAULT Trucks
-----------------------------------------------------------------------------------------------------------------

17/10/23-English
Renault Trucks pursues its commitment to sustainable mobility with an electric retrofit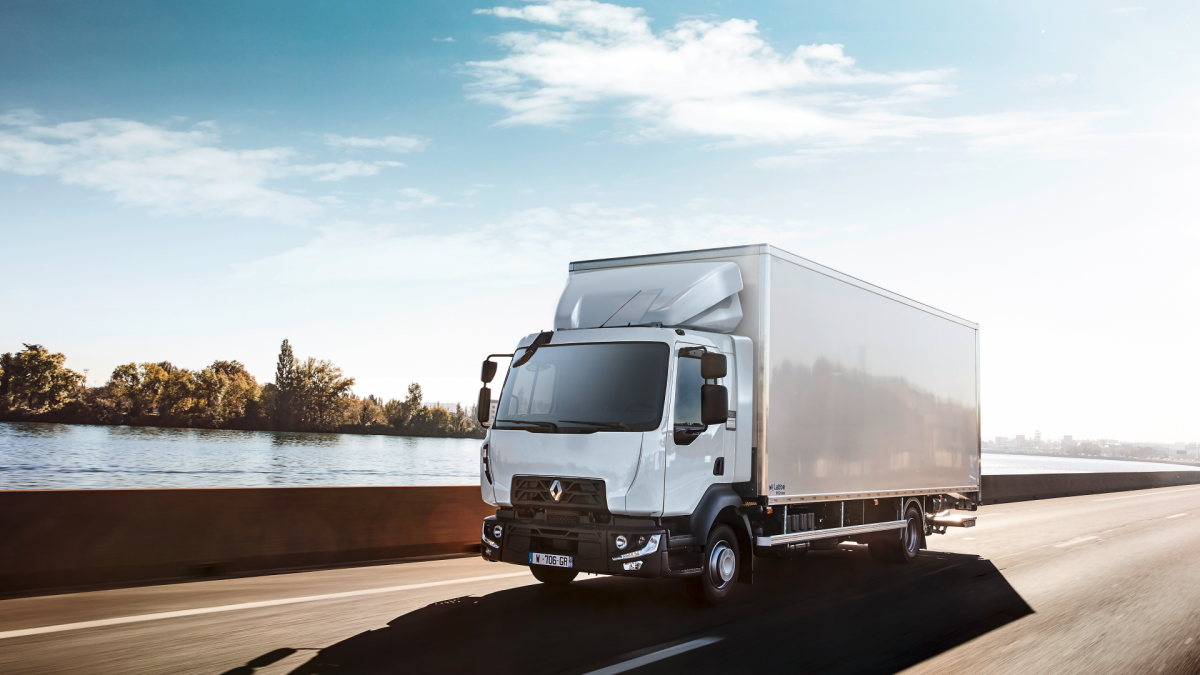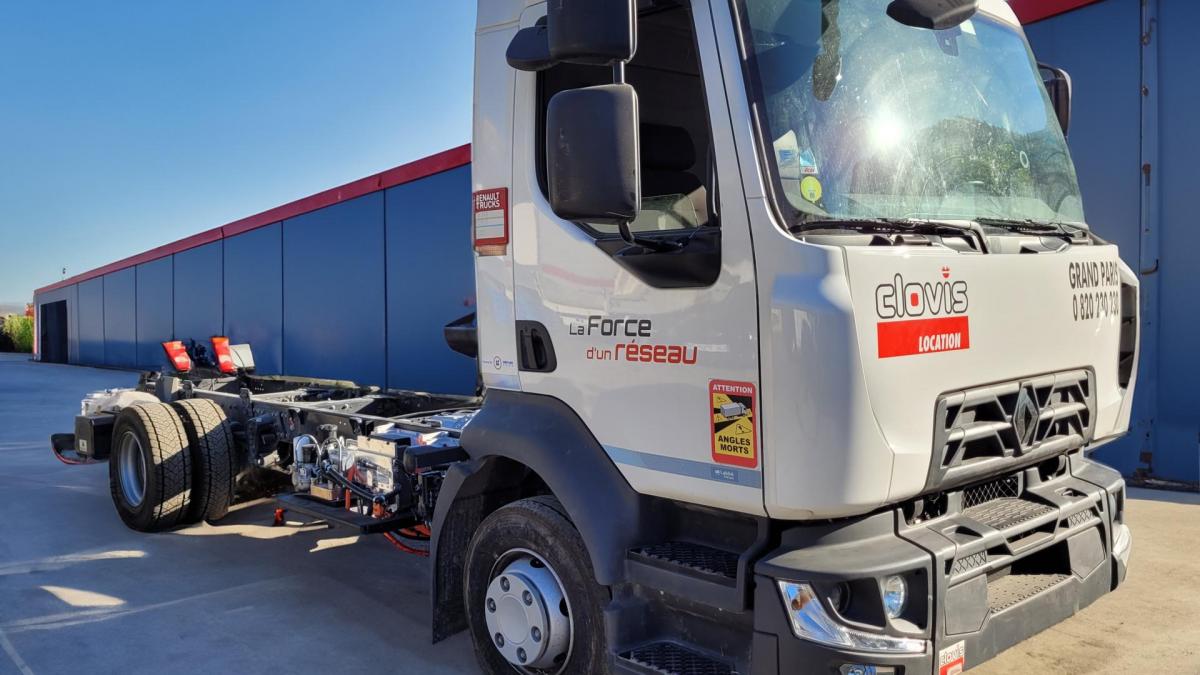 Image- RENAULT Trucks
Renault Trucks, a pioneer in the circular economy and electric mobility, has taken a significant step towards decarbonisation by converting a 12-tonne diesel truck into a battery-powered electric truck. This electric retrofit project was carried out in collaboration with Novumtech, with financial support from the ADEME, the French Agency for Ecological Transition. The initiative is doubly virtuous, since it aims to preserve natural resources while reducing the environmental impact of vehicles.
Renault Trucks doesn't just use sustainable transport as a slogan! The French manufacturer is now providing further proof of this, having just completed the workshop conversion of a combustion engine truck into an electric truck. The aim of the project is to assess the environmental, technical and economic feasibility of electric retrofitting for heavy goods vehicles. The project was enabled through collaboration with Novumtech, a start-up with expertise in battery design and production, and with financial support from the ADEME, the French Agency for Ecological Transition.
Circularity is indeed one of Renault Truck's strategic areas of focus in order to decarbonise freight transport. The industrial activities of the manufacturer, which is committed to extending the lifespan of the vehicles it produces, are part of a circular economy approach based on three pillars, namely regenerate, repurpose and reuse.
Under this approach, Renault Trucks has introduced a number of initiatives, including doubling the life of trucks for hauliers by encouraging reconditioning rather than renewal. Moreover, the manufacturer offers a second life to its used trucks through repurposing, using rigorous industrial processes. To date, more than 1,500 trucks have been repurposed at the Used Trucks Factory in Bourg-en-Bresse and 700 have been reconditioned at the Used Trucks Centre in Lyon, saving over 5,000 tonnes of CO2.
The conversion stages
The electric conversion of the 12-tonne Renault Trucks D was achieved by modifying only what was strictly necessary, namely the engine, gearbox, fuel tank and the AdBlue tank, while components associated with the combustion engine, such as the hydraulic pump for power steering, the air compressor for suspension and braking, and the air conditioning compressor, were all removed.
These components were replaced by an electric motor directly connected to the drive shaft, a 210 kWh Lithium-ion battery pack, a 22 kW on-board charger, an electric air compressor for suspension and braking, an electric hydraulic pump for power steering, an electric air conditioning compressor and an electric heating system for the cab.
The next milestone for this project is certification of the converted truck in order to validate compliance with current regulations. Once this approval has been obtained, Renault Trucks will begin a phase of tests under real operating conditions in partnership with Clovis Grand Paris in France.
This retrofit project, achieved thanks to the partnership with Novumtech, was carried out in the CampX by Volvo Group facility at Renault Trucks' Lyon site. The purpose of CampX is to accelerate technological and commercial innovation by creating synergies between Renault Trucks employees (the Lyon engineering team) and start-ups.
NJC.© Info RENAULT Trucks
--------------------------------------------------------------------------------------------------------------------

17/10/23-NL
Renault Trucks zet zijn engagement voor duurzame mobiliteit voort met een elektrische retrofit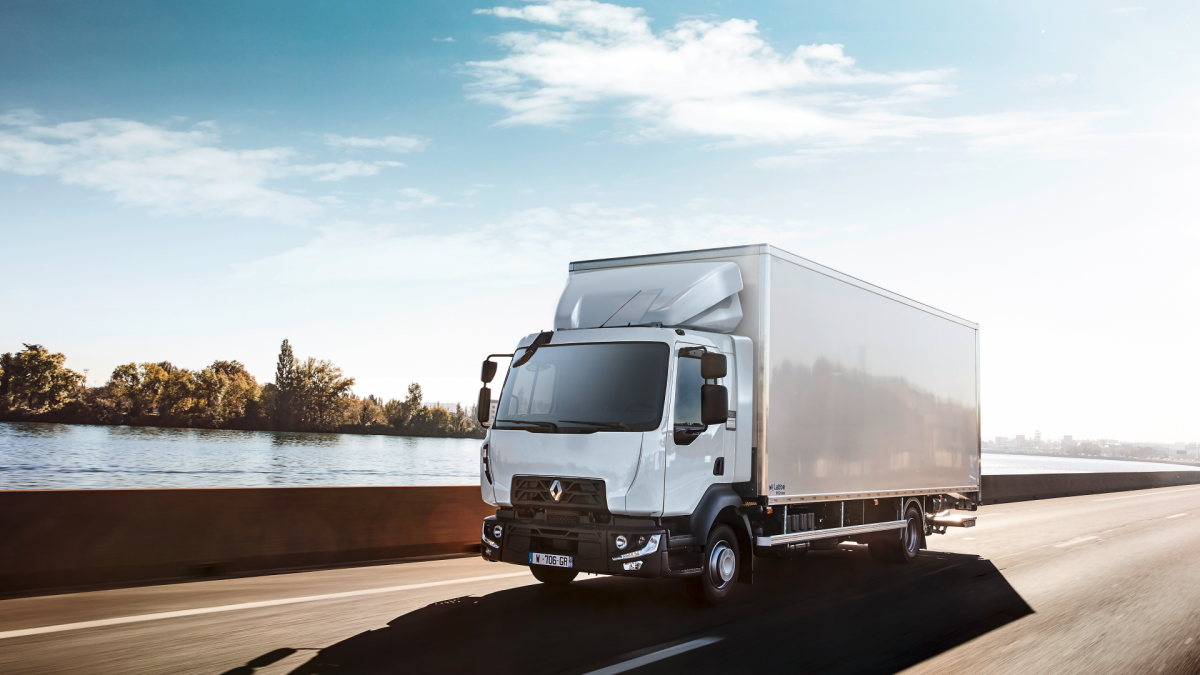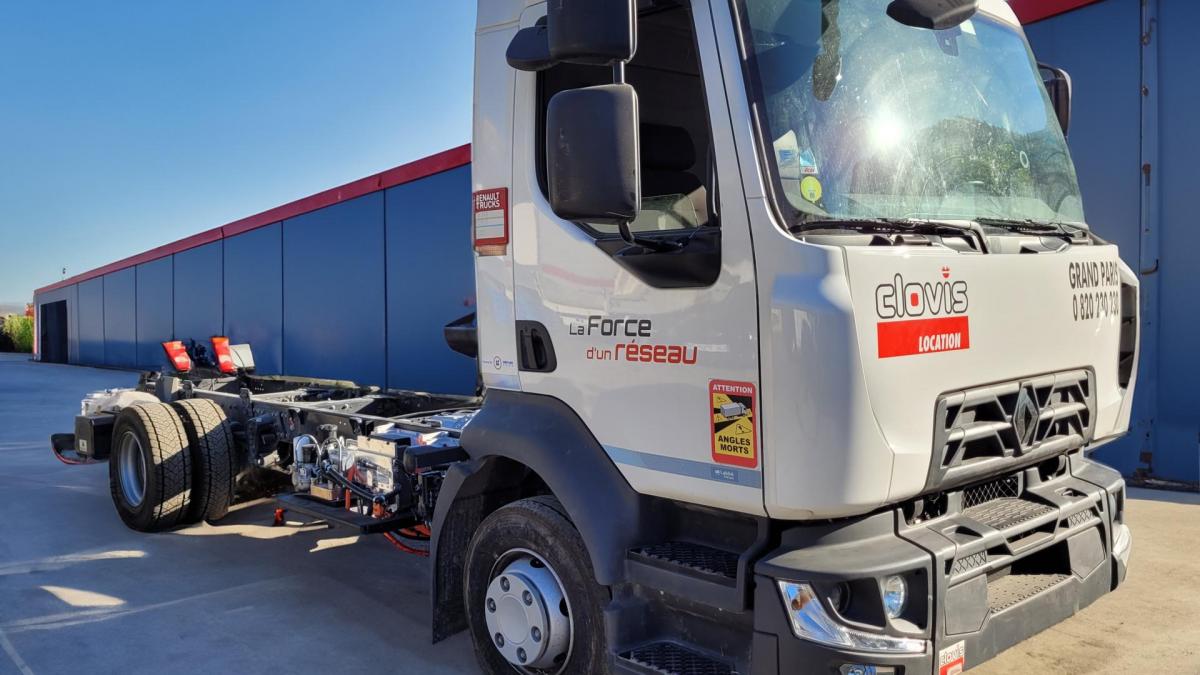 Image- RENAULT Trucks
Renault Trucks, een pionier op het gebied van de circulaire economie en elektrische mobiliteit, heeft een belangrijke stap gezet in de richting van het koolstofvrij maken door een dieseltruck van 12 ton om te bouwen naar een elektrische vrachtwagen op batterijen. Dit elektrische retrofitproject werd uitgevoerd in samenwerking met Novumtech, met financiële steun van ADEME, het Franse agentschap voor ecologische transitie. Het initiatief is dubbel zo deugdzaam, omdat het tot doel heeft de natuurlijke hulpbronnen te behouden en tegelijkertijd de milieu-impact van voertuigen te verminderen.
Renault Trucks gebruikt duurzaam transport niet alleen als slogan! De Franse fabrikant levert hier nu een verder bewijs van, nadat hij zojuist de ombouw in de werkplaats van een vrachtwagen met verbrandingsmotor naar een elektrische vrachtwagen heeft voltooid. Het doel van het project is om de ecologische, technische en economische haalbaarheid van elektrische retrofitting voor zware vrachtwagens te beoordelen. Het project werd mogelijk gemaakt door samenwerking met Novumtech, een start-up met expertise op het gebied van batterijontwerp en -productie, en met financiële steun van ADEME, het Franse agentschap voor ecologische transitie.
Circulariteit is inderdaad een van de strategische aandachtsgebieden van Renault Trucks om het vrachtvervoer koolstofvrij te maken. De industriële activiteiten van de fabrikant, die zich inzet voor het verlengen van de levensduur van de voertuigen die hij produceert, maken deel uit van een aanpak van de circulaire economie, gebaseerd op drie pijlers, namelijk regenereren, hergebruiken en hergebruiken.
Op basis van deze aanpak heeft Renault Trucks een aantal initiatieven geïntroduceerd, waaronder het verdubbelen van de levensduur van vrachtwagens voor transporteurs door reconditionering aan te moedigen in plaats van vernieuwing. Bovendien biedt de fabrikant zijn gebruikte vrachtwagens een tweede leven door middel van herbestemming, waarbij gebruik wordt gemaakt van rigoureuze industriële processen. Tot nu toe zijn meer dan 1.500 vrachtwagens hergebruikt in de Used Trucks Factory in Bourg-en-Bresse en 700 zijn gereviseerd in het Used Trucks Centre in Lyon, waardoor meer dan 5.000 ton CO2 is bespaard.
De conversiefasen
De elektrische ombouw van de 12 ton zware Renault Trucks D werd gerealiseerd door alleen datgene aan te passen wat strikt noodzakelijk was, namelijk de motor, versnellingsbak, brandstoftank en de AdBlue-tank, terwijl componenten die verband hielden met de verbrandingsmotor, zoals de hydraulische pomp voor de stuurbekrachtiging , de luchtcompressor voor vering en remmen, en de airconditioningcompressor werden allemaal verwijderd.
Deze onderdelen werden vervangen door een elektromotor die direct op de aandrijfas was aangesloten, een 210 kWh Lithium-ion accupakket, een 22 kW boordlader, een elektrische luchtcompressor voor vering en remmen, een elektrische hydraulische pomp voor stuurbekrachtiging, een elektrische airconditioningcompressor en een elektrisch verwarmingssysteem voor de cabine.
De volgende mijlpaal voor dit project is de certificering van de omgebouwde vrachtwagen om de naleving van de huidige regelgeving te valideren. Zodra deze goedkeuring is verkregen, zal Renault Trucks in samenwerking met Clovis Grand Paris in Frankrijk beginnen met een testfase onder reële bedrijfsomstandigheden.
Dit retrofitproject, gerealiseerd dankzij de samenwerking met Novumtech, werd uitgevoerd in de CampX by Volvo Group-faciliteit op de Renault Trucks-locatie in Lyon. Het doel van CampX is om de technologische en commerciële innovatie te versnellen door synergieën te creëren tussen de medewerkers van Renault Trucks (het ingenieursteam van Lyon) en start-ups.
NJC.© Info RENAULT Trucks
---------------------------------------------------------------------------------------------------------------
Date de dernière mise à jour : 16/10/2023