Renta continues upwards trajectory
31/08/22-FR-English-NL-footer
Renta poursuit sa trajectoire ascendante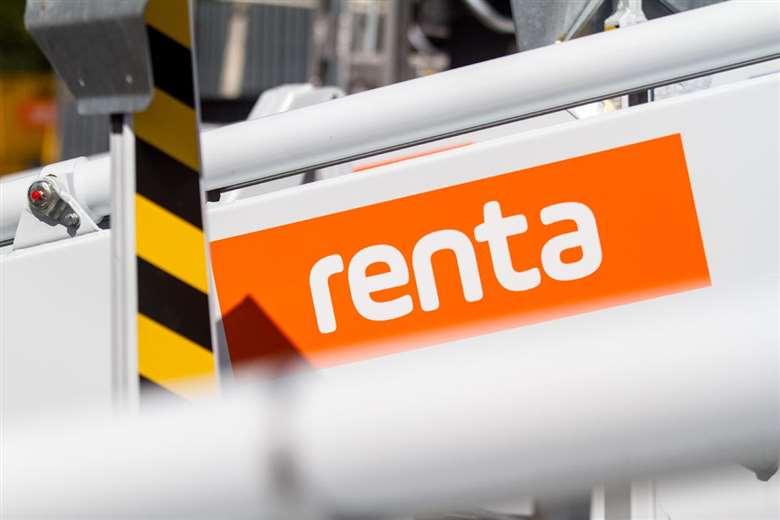 Le groupe finlandais Renta a poursuivi sa trajectoire de croissance au deuxième trimestre 2022 avec des ventes en hausse de 41,5 % à 94,3 millions d'euros et des bénéfices EBITDA en hausse de 39,2 % à 34,1 millions d'euros.
Les résultats n'incluent pas les acquisitions récentes d'Uprent Group et Lohke Materieludlejning, mais incluent les contributions des acquisitions précédentes Utleiesenteret et L & E Maskin (pour juin uniquement).
Au cours du trimestre, Renta a ajouté six nouveaux dépôts en Pologne, portant le total dans le pays à 15, et un en Suède. Le groupe comptait 117 dépôts à fin juin de cette année contre 97 il y a un an.
La croissance du chiffre d'affaires sur une base pro forma est de 7,3% en tenant compte des sociétés acquises depuis le deuxième trimestre 2021.
Renta a déclaré qu'il gérait avec succès les défis auxquels l'industrie était confrontée, notamment l'inflation des coûts, la hausse des coûts de l'énergie et les retards de la chaîne d'approvisionnement sur les nouveaux équipements.
"Nous avons agi rapidement en transférant les augmentations de prix aux clients, ce qui a commencé à porter ses fruits et protège nos marges avec un impact limité sur les volumes ou les taux d'utilisation", a indiqué la société.
« Les prévisions de marché pour chacune de nos régions restent favorables tout au long de l'année en cours. Nous bénéficions de notre stratégie de croissance géographiquement diversifiée, qui permet d'atténuer les différentes prévisions de marché dans nos régions en 2023, avec des perspectives relativement positives en Norvège et au Danemark compensant les légères baisses prévues en Suède et en Finlande.
La Suède reste le plus grand marché de Renta en termes de chiffre d'affaires, générant 41,4 millions d'euros sur la période, en hausse de 30 % d'une année sur l'autre. Vient ensuite la Finlande avec des ventes de 26,5 millions d'euros, en hausse de 12 %, puis la Norvège, où les ventes de 23,9 millions d'euros ont plus que doublé d'une année sur l'autre.
Founded a été fondée en 2016 et opère en Finlande, en Suède, en Norvège, en Pologne, au Danemark, en Lettonie, en Lituanie et en Estonie. Elle emploie 1 256 personnes.
NJC.© Info RENTA
--------------------------------------------------------------------------------------------------------------
31/08/22-English
Renta continues upwards trajectory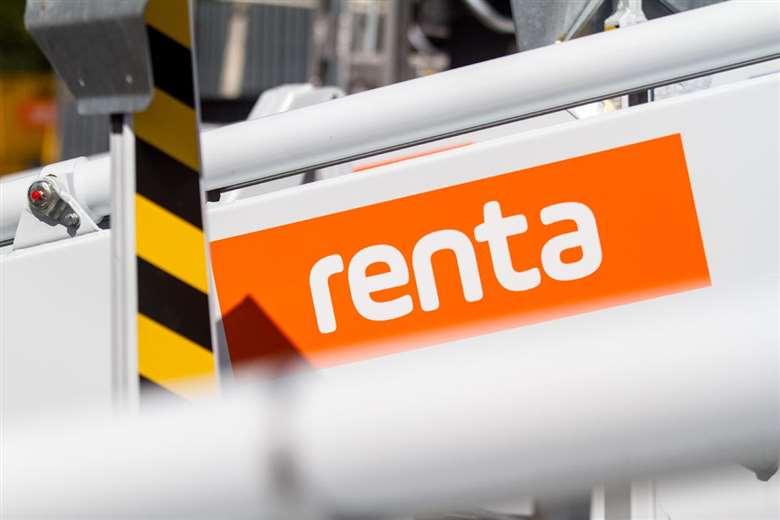 Finland-based Renta Group has continued its trajectory of growth in the second quarter of 2022 with sales up 41.5% to €94.3 million and EBITDA profits rising by 39.2% to €34.1 million.
The results do not include the recent acquisitions of Uprent Group and Lohke Materieludlejning, but include contributions from previous acquisitions Utleiesenteret and L & E Maskin (for June only).
During the quarter Renta added six new depots in Poland, bringing the total in the country to 15, and one in Sweden. The group had 117 depots at the end of June this year compared to 97 a year ago.
Revenue growth on a pro forma basis was 7.3%, taking into account the companies acquired since the second quarter of 2021.
Renta said it was successfully managing the challenges facing the industry, including cost inflation, higher energy costs and supply chain delays on new equipment.
"We acted quickly in transferring price increases to customers, which has started to pay off and is protecting our margins with limited impact on volumes or utilisation rates", reported the company.
"The market forecast for each of our regions remains favourable throughout the current year. We benefit from our geographically-diversified growth strategy, which provides mitigation against differing market forecasts across our regions in 2023, with relatively positive outlooks in Norway and Denmark offsetting small forecast declines in Sweden and Finland."
Sweden remains Renta's largest market by revenue, generating €41.4 million in the period, which was 30% up year-on-year. Next is Finland with sales of €26.5 million, rsing by 12%, and then Norway, where sales of €23.9 million more than doubled year-on-year.
Founded was founded in 2016 and operates in Finland, Sweden, Norway, Poland, Denmark, Latvia, Lithuania and Estonia. It employs 1,256 people.
NJC.© Info RENTA
-------------------------------------------------------------------------------------------------------------------
31/08/22-NL
Renta vervolgt opwaarts traject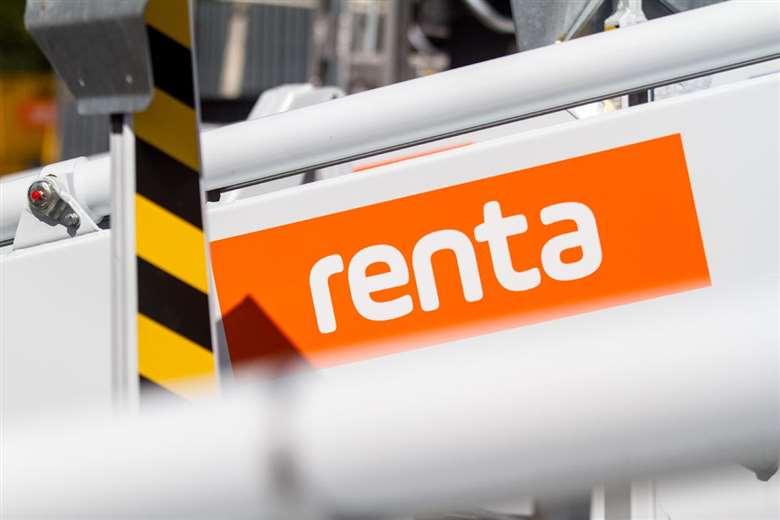 Het in Finland gevestigde Renta Group heeft zijn groeitraject in het tweede kwartaal van 2022 voortgezet met een omzetstijging van 41,5% tot € 94,3 miljoen en een EBITDA-winst die met 39,2% is gestegen tot € 34,1 miljoen.
De resultaten omvatten niet de recente acquisities van Uprent Group en Lohke Materieludlejning, maar omvatten bijdragen van eerdere acquisities Utleiesenteret en L & E Maskin (alleen voor juni).
Gedurende het kwartaal heeft Renta zes nieuwe depots in Polen toegevoegd, waardoor het totaal in het land op 15 komt, en één in Zweden. De groep had eind juni van dit jaar 117 depots tegenover 97 een jaar geleden.
De omzetgroei op pro forma basis bedroeg 7,3%, rekening houdend met de bedrijven die sinds het tweede kwartaal van 2021 zijn overgenomen.
Renta zei dat het met succes de uitdagingen aanging waarmee de industrie wordt geconfronteerd, waaronder kosteninflatie, hogere energiekosten en vertragingen in de toeleveringsketen van nieuwe apparatuur.
"We hebben snel gehandeld door prijsverhogingen door te geven aan klanten, wat zijn vruchten begint af te werpen en onze marges beschermt met een beperkte impact op volumes of bezettingsgraden", meldt het bedrijf.
"De marktprognose voor elk van onze regio's blijft het hele jaar door gunstig. We profiteren van onze geografisch gediversifieerde groeistrategie, die matiging biedt tegen de verschillende marktvoorspellingen in onze regio's in 2023, met relatief positieve vooruitzichten in Noorwegen en Denemarken die kleine voorspelde dalingen in Zweden en Finland compenseren."
Zweden blijft Renta's grootste markt qua omzet, met een omzet van € 41,4 miljoen in de periode, een stijging van 30% op jaarbasis. Daarna volgt Finland met een omzet van € 26,5 miljoen, een stijging van 12%, en daarna Noorwegen, waar de omzet van € 23,9 miljoen meer dan verdubbelde op jaarbasis.
Founded is opgericht in 2016 en is actief in Finland, Zweden, Noorwegen, Polen, Denemarken, Letland, Litouwen en Estland. Er werken 1.256 mensen.
NJC.© Info RENTA
---------------------------------------------------------------------------------------------------------------------