Scott Hazelton of IHS Markit lays out a somewhat bleak economic future for the economies and construction markets of Western Europe

19/01/23-FR-English-NL-footer
Scott Hazelton d'IHS Markit présente un avenir économique quelque peu sombre pour les économies et les marchés de la construction d'Europe occidentale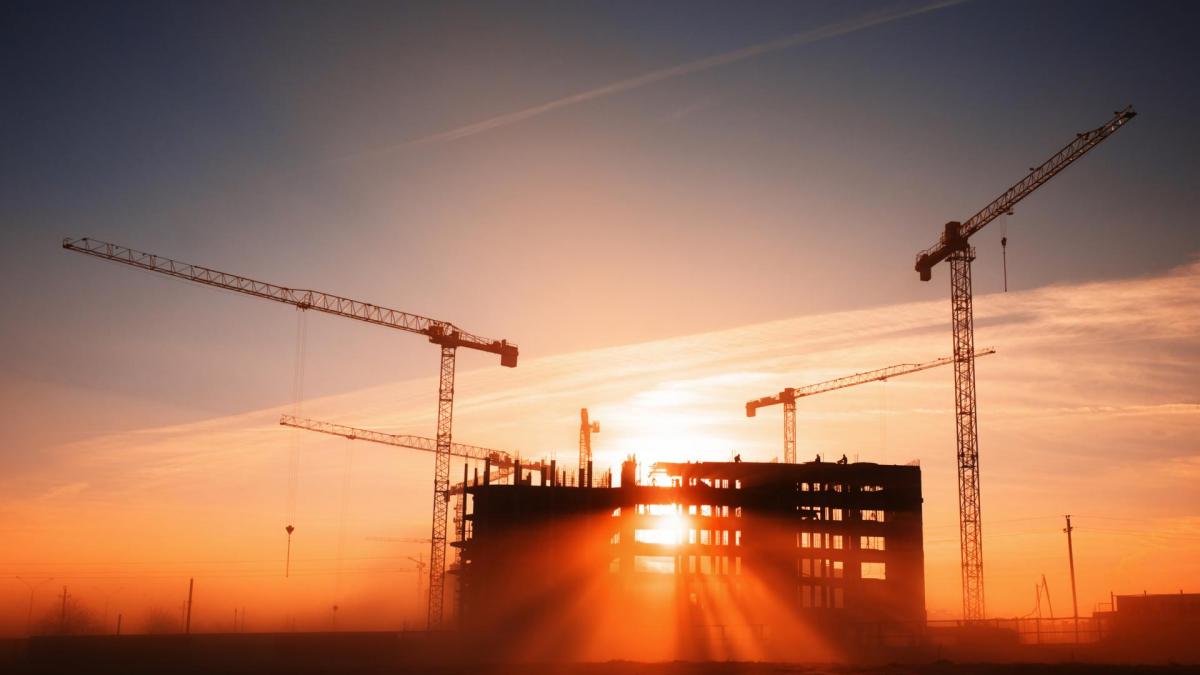 Image XCDF
Baromètre CE – La confiance des marchés continue de baisser – Résultats de l'enquête CE d'octobre 2022
L'enquête Baromètre CE d'octobre a été réalisée au cours des trois premières semaines de novembre.
Des professionnels de la construction de toute l'Europe ont participé à l'enquête CE Barometer de ce mois-ci.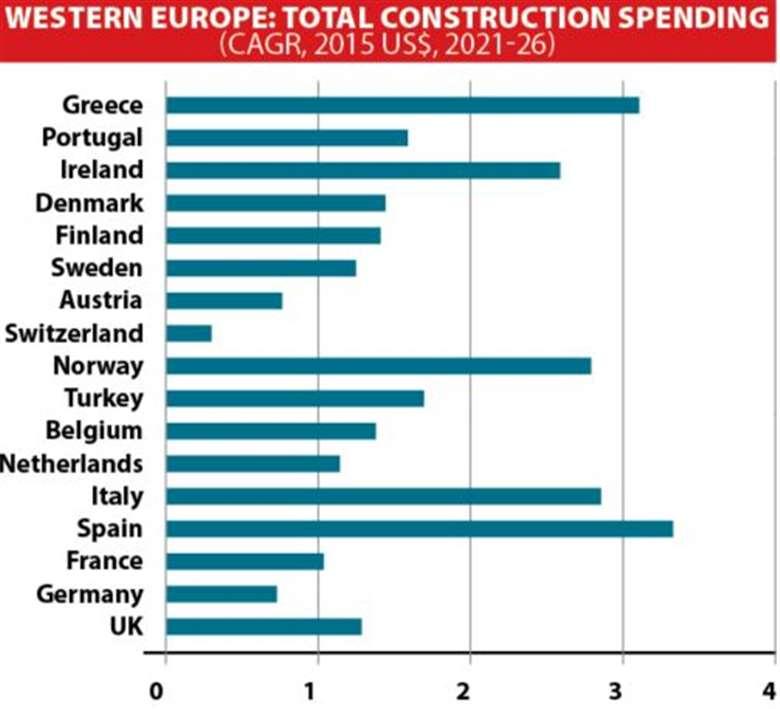 Selected construction spending of countries in Western Europe. (Photo: IHS Markit)
Le chiffre global du climat pour le baromètre de ce mois-ci est passé de 3,2 % à 1,1 % - il s'agit d'une forte baisse par rapport aux 14 % d'août.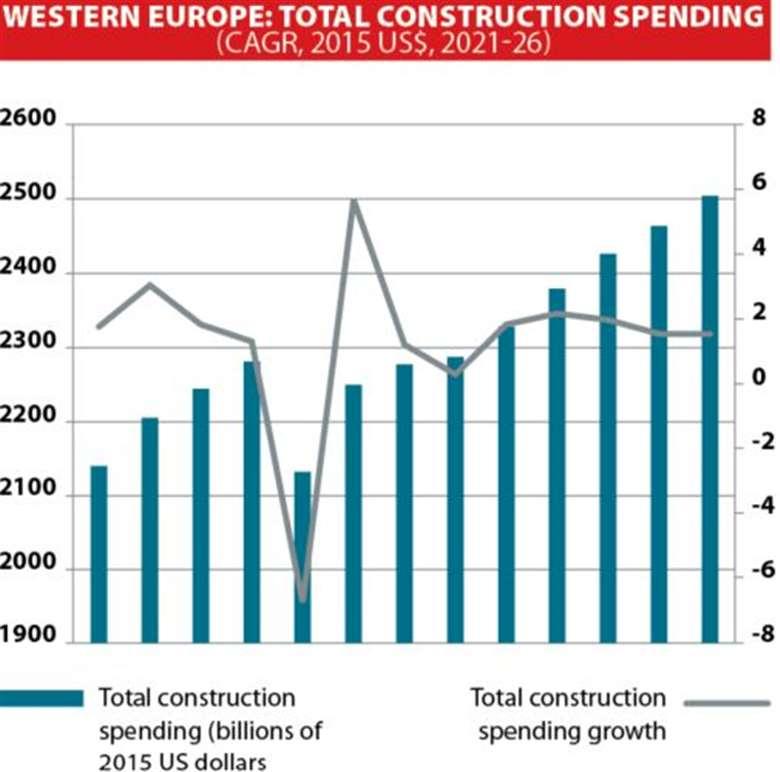 Total construction spending in Western Europe. (Photo: IHS Markit)
Cela peut démontrer que les niveaux de confiance peuvent augmenter au cours de mois consécutifs, mais peuvent ensuite retomber, apparemment de manière inexplicable, ce qui suggère que les eaux à venir sont encore incertaines.
En décomposant cela, nous examinons d'abord les niveaux d'activité en octobre, par rapport à septembre et constatons que la majorité des répondants (48,3 %) déclarent qu'ils sont inchangés.
Le mois d'août a vu une disparité considérable entre les entreprises qui ont signalé une augmentation de leurs niveaux d'activité par rapport à celles qui se trouvaient dans une situation pire. Les résultats d'octobre sont moins optimistes puisque 27,6 % ont fait état d'une meilleure activité tandis que 24,1 % ont déclaré qu'elle était moins bonne que le mois précédent.
En comparant les niveaux d'activité d'aujourd'hui avec ceux d'il y a un an, les choses sont légèrement plus positives. Les affaires sont meilleures pour 37,9 % des répondants, une légère augmentation par rapport aux résultats du mois précédent.
Malheureusement, à l'horizon de 12 mois, ce n'est pas aussi optimiste, 37,9 % des personnes interrogées anticipant des niveaux d'activité plus faibles.
Le chiffre du solde s'élève à -6,9 % et suggère qu'avec le marché européen plein de défis permanents, beaucoup sont moins qu'optimistes quant à l'évolution future des niveaux d'activité.
Scott Hazelton est directeur de l'équipe Global Construction chez l'analyste de marché IHS Markit.
Scott a plus de 30 ans d'expérience dans les marchés de la construction, de l'équipement lourd, des matériaux de construction et de la fabrication industrielle.
NJC.© Info Scott Hazelton de IHS Markit
-------------------------------------------------------------------------------------------------------------------

19/01/23-English
Scott Hazelton of IHS Markit lays out a somewhat bleak economic future for the economies and construction markets of Western Europe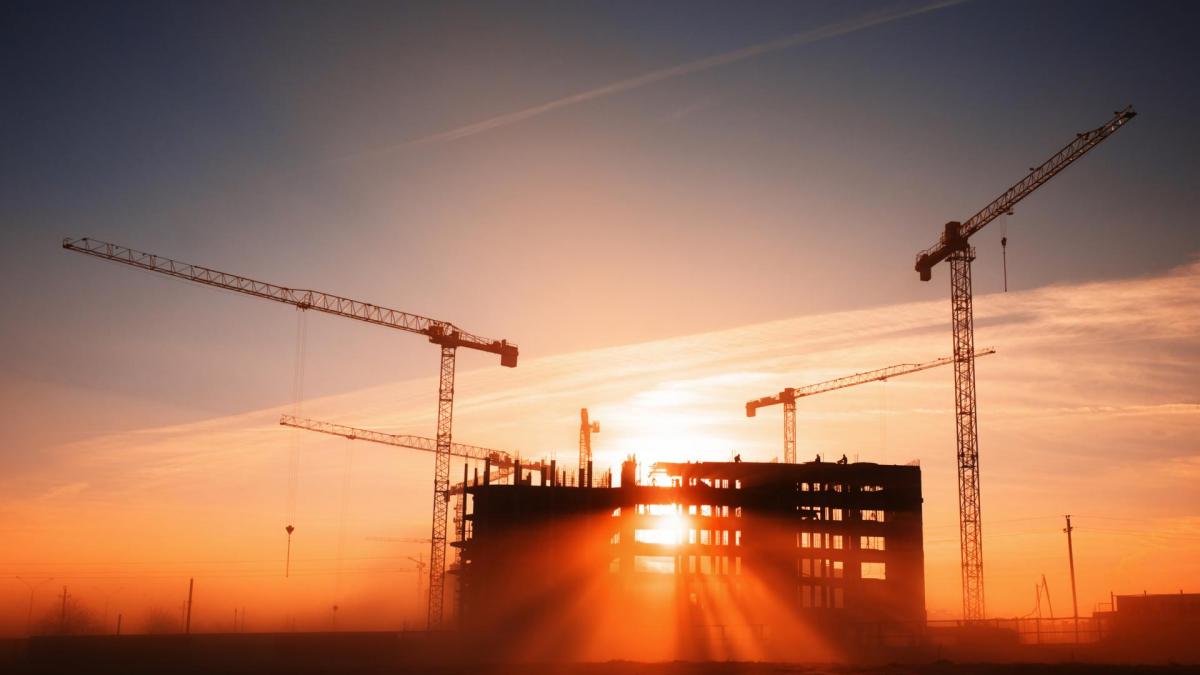 Image XCDF
CE Barometer – Market confidence continues to fall – CE October 2022 survey results
The CE Barometer survey for October was undertaken during the first three weeks of November.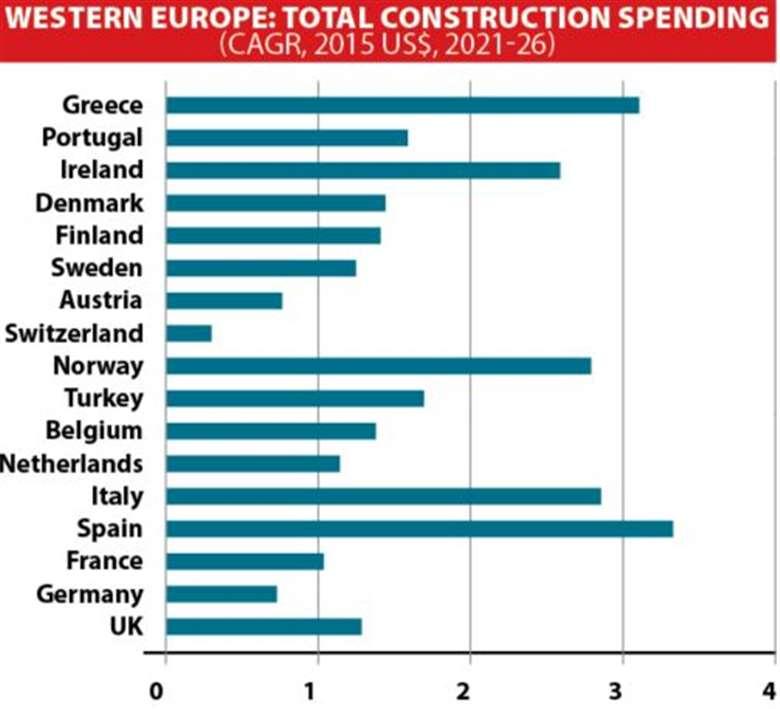 Selected construction spending of countries in Western Europe. (Photo: IHS Markit)
Construction professionals from across Europe took part in this month's CE Barometer survey.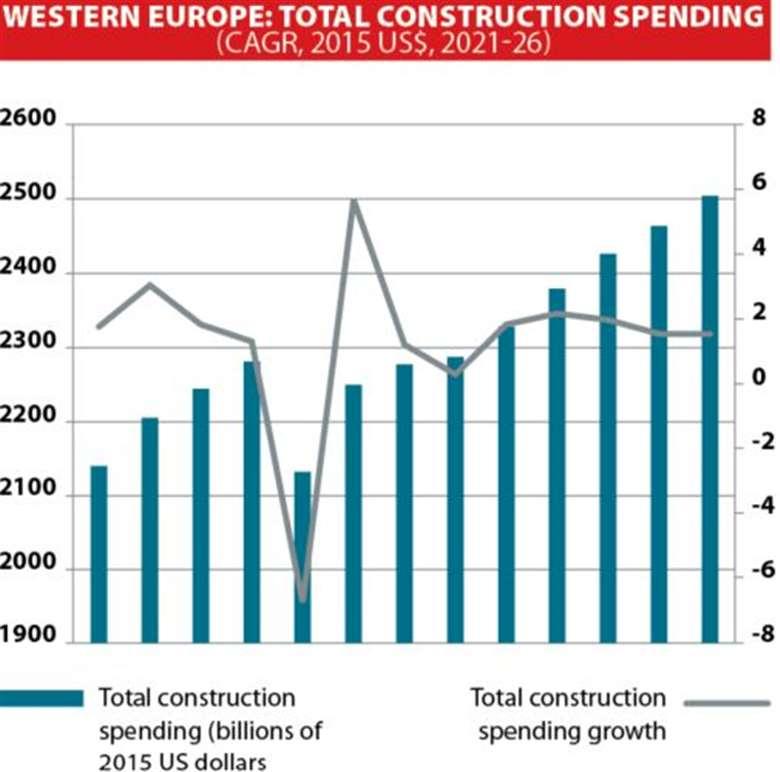 Total construction spending in Western Europe. (Photo: IHS Markit)
The overall climate figure for this month's barometer has dropped from 3.2% to 1.1% - this is a steep decline from August's 14%.
This may demonstrate that, confidence levels can pick up in consecutive months, but can then drop again, seemingly inexplicably – suggesting that the waters ahead are still uncertain.
Breaking this down, we look first at business levels in October, compared with September and find that the majority of respondents (48.3%) report that they are unchanged.
August saw a considerable disparity between businesses' that reported an uplift in business levels compared to those in a worse situation. The October results are less optimistic as 27.6% reported better business whilst 24.1% recorded that it was worse than the previous month.
Comparing today's business levels with those a year ago, things are slightly more positive. Business is recorded to be better by 37.9% of respondents – a small increase from the previous month's results.
Unfortunately, looking ahead 12 months, it isn't quite so optimistic, with 37.9% of respondents anticipating worse levels of business.
The balance figure stands at -6.9% and suggests that with the European market full of ongoing challenges, many are less than optimistic about how business levels will pan out in the future.
Scott Hazelton is a director with the Global Construction team at the market analyst IHS Markit.
Scott has over 30 years' experience in construction, heavy equipment, building materials and industrial manufacturing markets.
NJC.© Info Scott Hazelton of IHS Markit
-------------------------------------------------------------------------------------------------------------------

19/01/23-NL
Scott Hazelton van IHS Markit schetst een ietwat sombere economische toekomst voor de economieën en bouwmarkten van West-Europa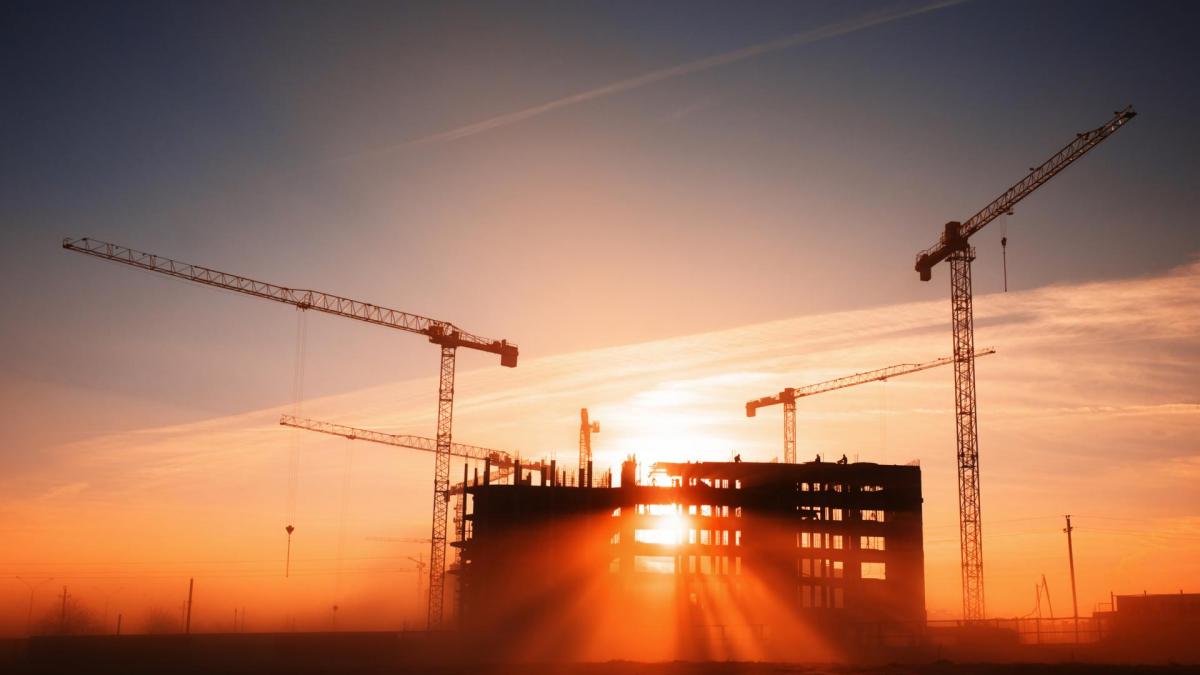 Image XCDF
CE-barometer – Marktvertrouwen blijft dalen – CE-enquêteresultaten oktober 2022
De CE Barometer-enquête voor oktober werd uitgevoerd tijdens de eerste drie weken van november.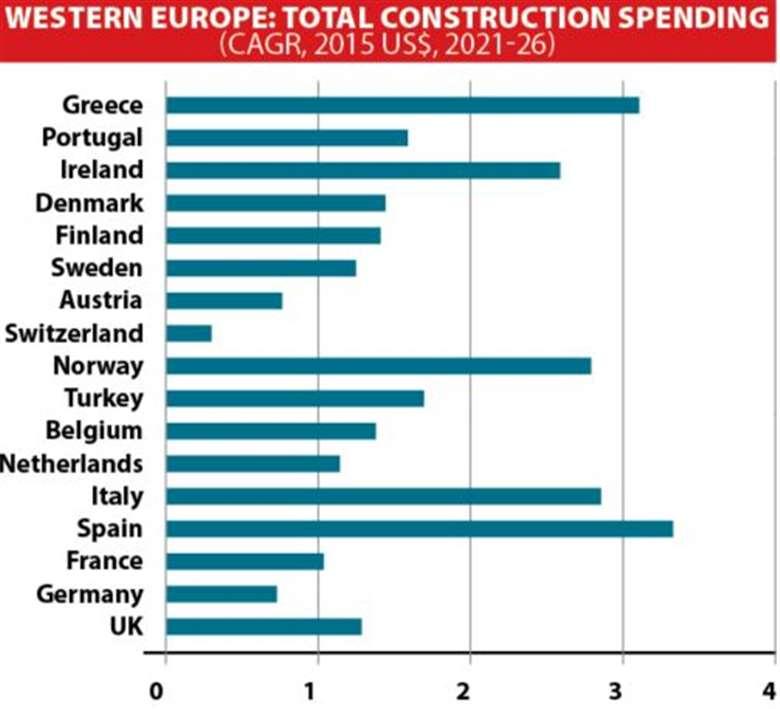 Selected construction spending of countries in Western Europe. (Photo: IHS Markit)
Bouwprofessionals uit heel Europa namen deze maand deel aan de CE Barometer-enquête.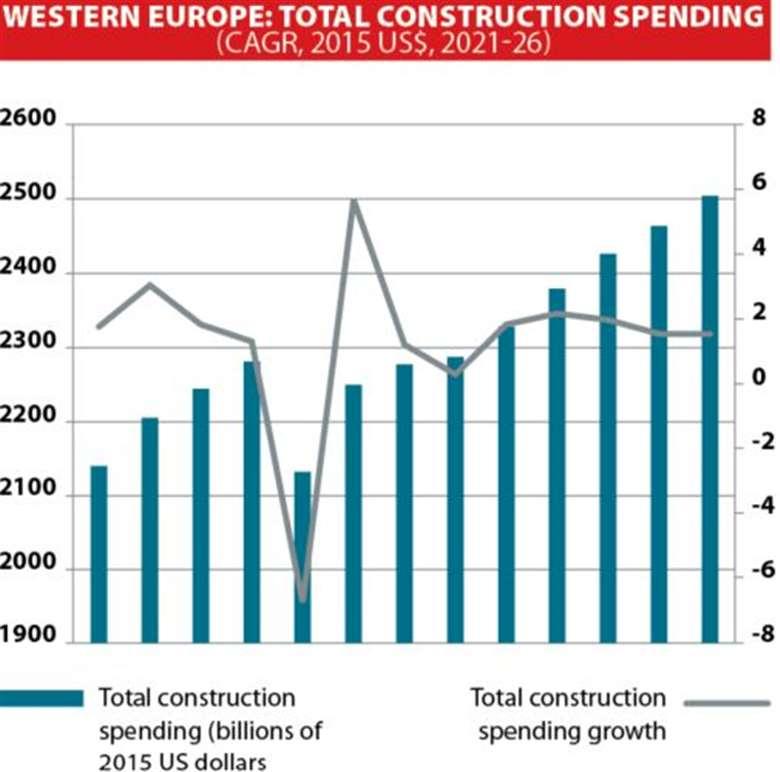 Total construction spending in Western Europe. (Photo: IHS Markit)
Het algemene klimaatcijfer voor de barometer van deze maand is gedaald van 3,2% naar 1,1% - dit is een sterke daling ten opzichte van de 14% in augustus.
Dit kan aantonen dat de vertrouwensniveaus in opeenvolgende maanden kunnen toenemen, maar dan weer kunnen dalen, schijnbaar onverklaarbaar – wat suggereert dat de wateren die voor ons liggen nog steeds onzeker zijn.
Als we dit uitsplitsen, kijken we eerst naar de bedrijfsniveaus in oktober, vergeleken met september, en stellen vast dat de meerderheid van de respondenten (48,3%) meldt dat deze ongewijzigd zijn gebleven.
Augustus zag een aanzienlijk verschil tussen bedrijven die een stijging van het bedrijfsniveau rapporteerden in vergelijking met bedrijven in een slechtere situatie. De resultaten van oktober zijn minder optimistisch, aangezien 27,6% betere zaken rapporteerde, terwijl 24,1% aangaf dat het slechter was dan de voorgaande maand.
Als we de bedrijfsniveaus van vandaag vergelijken met die van een jaar geleden, zijn de zaken iets positiever. Volgens 37,9% van de respondenten zijn de zaken beter, een kleine stijging ten opzichte van de resultaten van de vorige maand.
Als we 12 maanden vooruit kijken, is het helaas niet zo optimistisch: 37,9% van de respondenten verwacht een slechtere omzet.
Het saldocijfer staat op -6,9% en suggereert dat met de Europese markt vol aanhoudende uitdagingen, velen niet optimistisch zijn over hoe de bedrijfsniveaus in de toekomst zullen uitpakken.
Scott Hazelton is directeur bij het Global Construction-team bij marktanalist IHS Markit.
Scott heeft meer dan 30 jaar ervaring in de bouw, zwaar materieel, bouwmaterialen en industriële productiemarkten.
NJC.© Info Scott Hazelton van IHS Markit
-----------------------------------------------------------------------------------------------------------------