Stantec extends role on Honolulu light rail
23/06/22-FR-English-NL-footer
Stantec étend son rôle sur le métro léger d'Honolulu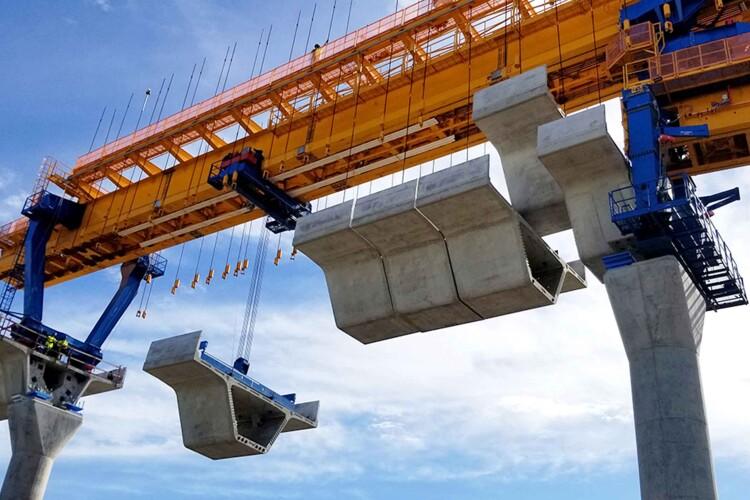 Image-STANTEC & HART
L'autorité d'Honolulu pour le transport rapide (Hart) a accordé à Stantec une extension de 119 millions de dollars américains (97 millions de livres sterling) de son rôle actuel d'ingénierie de construction et de services d'inspection sur un projet de métro léger
Le contrat contribuera à la livraison de ce qui devrait être le premier système de métro léger sans conducteur aux États-Unis.
Il s'agit d'une extension des services de construction et d'ingénierie existants que Stantec fournit à l'autorité et se poursuivra désormais jusqu'à la fin de 2026, avec la possibilité d'une prolongation de cinq ans jusqu'à l'achèvement prévu du projet en 2031.
Le personnel de Stantec aidera à la gestion de la construction et à l'exécution du projet pour les travaux, y compris la voie de guidage sur rail léger, les gares ferroviaires et le déplacement des services publics.
« Le train léger sur rail Hart est l'un des projets de transport en commun les plus emblématiques aux États-Unis et change la donne pour le transport à Hawaï », a déclaré Brian Norris, chef de projet et chef du secteur d'activité transport de Stantec. « Nous sommes extrêmement fiers du travail que nous accomplissons, et cet effort est essentiel à la réalisation du projet pour les habitants d'Hawaï. La gestion de projet et la gestion de la construction sont des domaines de croissance pour notre entreprise de transport, et nous continuons à fournir cette expertise sur les marchés d'Amérique du Nord.
Le système de train léger sur rail de Hart est entièrement électrique et sera le premier système de train léger sur rail sans conducteur aux États-Unis. Il reliera plusieurs centres de transit et de vente au détail sur l'île d'Oahu. Le système surélevé de 20 miles et 21 stations reliera l'ouest d'Oahu à l'aéroport international d'Honolulu, au centre-ville d'Honolulu et au centre Ala Moana, un important centre commercial et centre de transit.
«Le métro léger est un élément essentiel de l'amélioration des transports à Hawaï et de l'atteinte de nos objectifs climatiques», a déclaré Lori Kahikina, directrice exécutive et PDG de Hart. « Fournir une épine dorsale reliant le centre-ville, les centres de transit importants et l'aéroport améliorera considérablement notre système de transport en commun. Stantec est avec nous depuis le début, et nous apprécions leur expertise et leur service de longue date dans la réalisation du projet.
NJC.© Info STANTEC & HART
----------------------------------------------------------------------------------------------------------------------
23/06/22-English
Stantec extends role on Honolulu light rail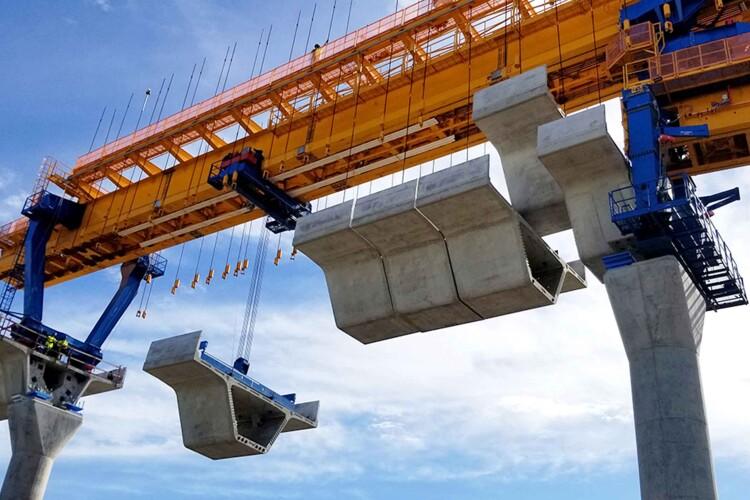 Image-STANTEC & HART
Honolulu Authority for Rapid Transportation (Hart) has awarded Stantec a US$119m (£97m) extension of its current construction engineering and inspection services role on a light rail scheme
The contract will help deliver what is set to be the first driverless light rail system in the United States.
The is an extension of existing construction and engineering services Stantec is providing to the authority and will now run through to the end of 2026, with the possibility of a five-year extension to expected project completion in 2031.
Stantec staff will assist with construction management and project delivery for work including the light rail guideway, rail stations and utility relocation.
"Hart light rail is one of the most iconic transit projects in the United States, and a game-changer for transportation in Hawaii," said Brian Norris, Stantec's project manager and transportation business line leader. "We are extremely proud of the work we are doing, and this effort is essential to delivering the project for the people of Hawaii. Project management and construction management are growth areas for our transportation business, and we continue to provide this expertise across markets in North America."
Hart's light rail system is fully electric and will be the first driverless light rail system in the United States. It will connect several transit and retail hubs on the island of Oahu. The 20-mile, 21-station elevated system will connect West Oahu with the Honolulu International Airport, downtown Honolulu, and the Ala Moana Center, a major shopping centre and transit hub.
"Light rail is an essential part of improving transportation in Hawaii and reaching our climate goals," said Lori Kahikina, executive director and CEO of Hart. "Providing a connecting spine through downtown, important transit centres and the airport will vastly improve our transit system. Stantec has been with us from the early days, and we value their expertise and longstanding service in delivering the project."
NJC.© Info STANTEC & HART
--------------------------------------------------------------------------------------------------------------------
23/06/22-NL
Stantec breidt rol op de lightrail van Honolulu uit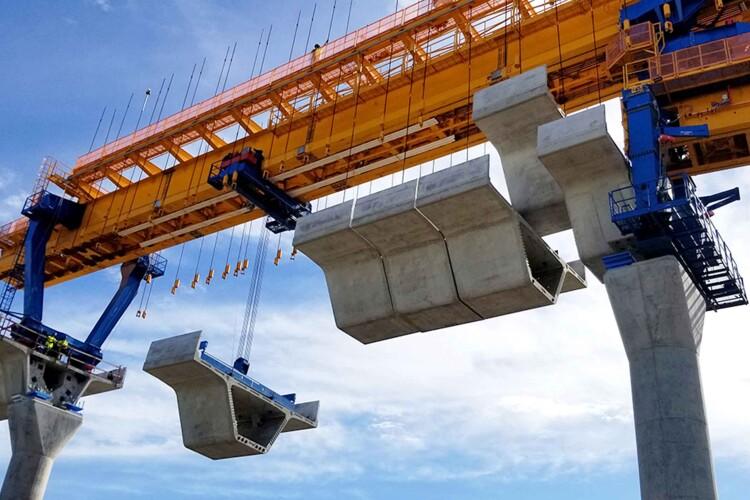 Image-STANTEC & HART
Honolulu Authority for Rapid Transportation (Hart) heeft Stantec een verlenging van 119 miljoen dollar (£ 97 miljoen) toegekend aan zijn huidige rol als bouwtechnische en inspectiedienst bij een lightrailproject
Het contract zal helpen bij de levering van wat naar verwachting het eerste zelfrijdende lightrailsysteem in de Verenigde Staten zal zijn.
Het is een uitbreiding van de bestaande bouw- en engineeringdiensten die Stantec aan de autoriteit levert en loopt nu door tot eind 2026, met de mogelijkheid van een verlenging met vijf jaar tot de verwachte voltooiing van het project in 2031.
Het personeel van Stantec zal helpen met bouwbeheer en projectlevering voor werk, waaronder de lightrail-geleiding, treinstations en de verplaatsing van nutsvoorzieningen.
"Hart lightrail is een van de meest iconische transitprojecten in de Verenigde Staten en een game-changer voor transport in Hawaï", zegt Brian Norris, Stantec's projectmanager en transportbedrijfsleider. "We zijn enorm trots op het werk dat we doen, en deze inspanning is essentieel om het project voor de mensen van Hawaï te realiseren. Projectmanagement en constructiemanagement zijn groeigebieden voor onze transportactiviteiten, en we blijven deze expertise leveren aan alle markten in Noord-Amerika."
Het lightrailsysteem van Hart is volledig elektrisch en wordt het eerste driverless lightrailsysteem in de Verenigde Staten. Het zal verschillende transit- en winkelknooppunten op het eiland Oahu met elkaar verbinden. Het verhoogde systeem van 20 mijl en 21 stations verbindt West Oahu met de Honolulu International Airport, het centrum van Honolulu en het Ala Moana Center, een groot winkelcentrum en doorvoerknooppunt.
"Lightrail is een essentieel onderdeel van het verbeteren van het transport in Hawaï en het bereiken van onze klimaatdoelen", zegt Lori Kahikina, uitvoerend directeur en CEO van Hart. "Het bieden van een verbindende ruggengraat door het centrum, belangrijke transitcentra en de luchthaven zal ons transitsysteem enorm verbeteren. Stantec is vanaf het begin bij ons geweest en we waarderen hun expertise en langdurige service bij het opleveren van het project."
NJC.© Info STANTEC & HART
---------------------------------------------------------------------------------------------------------------------