Tadano Targets Launch of Electric Rough Terrain Crane for Production
21/04/22-FR-English-NL-footer
Tadano cible le lancement d'une grue tout-terrain électrique pour la production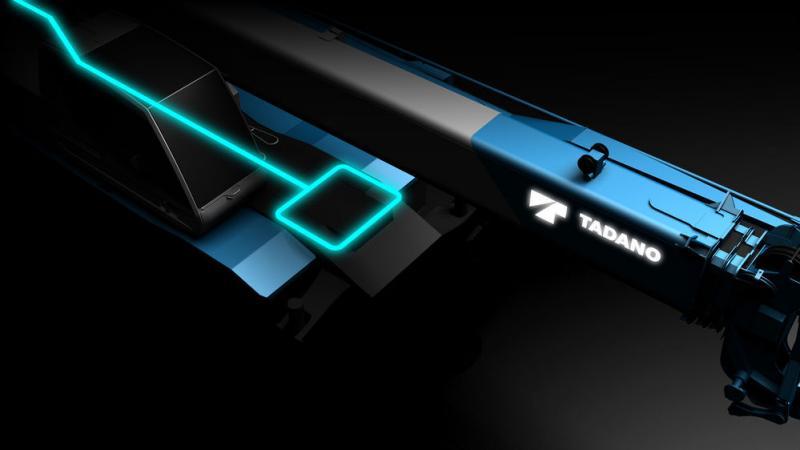 Prochaine étape cruciale dans la réalisation des objectifs environnementaux à long terme du groupe Tadano, Tadano Ltd. a annoncé son intention de commercialiser la première grue tout-terrain électrique au monde.
Actuellement en développement, la grue pourra se rendre sur le chantier et effectuer toutes les opérations de levage à l'aide d'une batterie/électrique plutôt que d'une alimentation diesel pour assurer un fonctionnement sans émission.
Au-delà d'un fonctionnement respectueux de l'environnement, le moteur électrique de cette grue tout-terrain promet d'émettre moins de bruit lors de son fonctionnement. Cela se traduira par des avantages significatifs pour les clients lorsqu'ils travaillent dans des zones urbaines encombrées avec des ordonnances sur le bruit, réalisent des projets d'ascenseurs la nuit et opèrent à l'intérieur.
Tadano travaille actuellement avec divers fournisseurs et partenaires de l'industrie et vise la commercialisation de la nouvelle grue tout-terrain électrique fin 2023.
Exploitation plus durable
En avril 2021, le groupe Tadano a annoncé des objectifs environnementaux à long terme, qui comprennent une réduction de 25 % des émissions de CO2 provenant des activités commerciales et une réduction de 35 % des émissions de CO2 provenant de l'utilisation des produits d'ici 2030, et, plus important encore, l'atteinte de zéro émission nette de carbone d'ici 2030. 2050.
Pour atteindre ces objectifs, l'entreprise a rassemblé toutes ses solutions durables sous le nom de Tadano Green Solutions (TGS). Combinées à la technologie de levage, les innovations introduites dans le cadre de TGS contribueront non seulement à la durabilité, mais également à la sécurité, à la qualité et à l'efficacité de fonctionnement.
L'introduction de la première grue tout-terrain électrique au monde est la prochaine étape évolutive dans la réalisation des objectifs environnementaux de l'entreprise.
La plupart des équipements de grue actuellement sur le marché consomment du carburant diesel pour fonctionner. Pour de nombreux modèles, le moteur et la transmission sont nécessaires pour propulser la grue sur le chantier et alimenter le système hydraulique utilisé pour soulever les charges. Le carburant diesel est brûlé dans le processus, générant des émissions de CO2.
Sous la bannière de TGS, l'électrification de la gamme de grues tout-terrain est l'un des principaux efforts pour réduire les émissions de produits. Parmi les autres initiatives phares de TGS, citons le Tadano E-Pack et la capacité de la plupart des grues fabriquées par Tadano en Europe à fonctionner avec des carburants à émissions réduites comme l'huile végétale hydrotraitée (HVO) sans modification.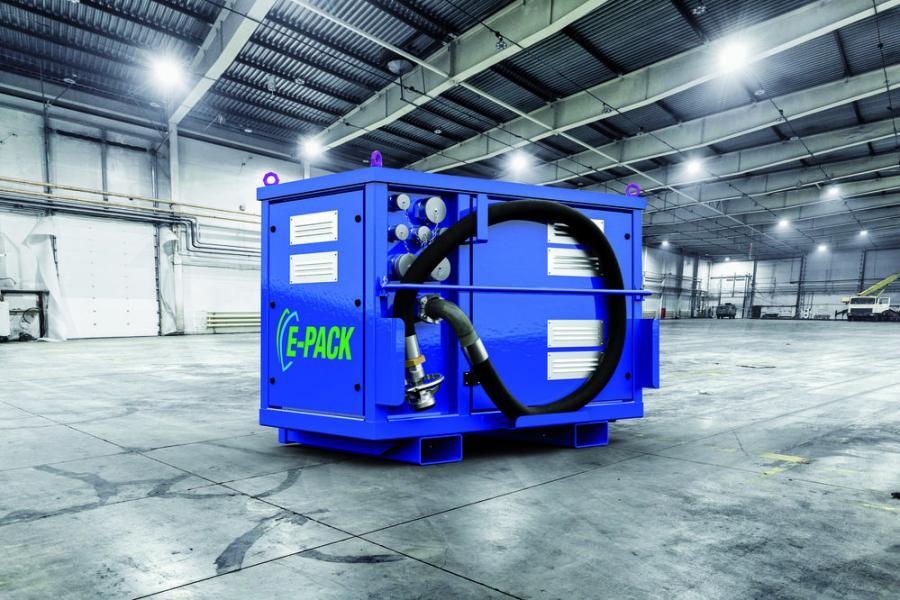 La solution E-Pack de Tadano est actuellement disponible en Europe, et sera bientôt disponible au Japon. Le E-Pack permet le fonctionnement de la grue sans démarrer le moteur. Ce système électrohydraulique se connecte rapidement à la grue pour offrir le nec plus ultra en matière de fonctionnement zéro émission et silencieux. Le système de commande de moteur électrique intelligent d'E-Pack garantit une utilisation efficace de l'énergie à un coût d'exploitation inférieur à celui des grues à moteur diesel.
"Dans un esprit de plus grande harmonie, Tadano contribue à un meilleur environnement mondial en tant que partie intégrante de la société environnante. Nous avons fixé des objectifs ambitieux pour réduire les émissions opérationnelles et de produits, et nous nous associerons à des entreprises leaders du secteur pour atteindre ces objectifs", a déclaré Toshiaki Ujiie, président, chef de la direction et administrateur représentant de Tadano Ltd.
« Parallèlement aux innovations de produits précédentes visant à réduire les émissions de CO2, nous sommes ravis de présenter la première grue tout-terrain à batterie/électrique, qui sera un moteur clé pour notre objectif de réduction de 35 % des émissions de CO2 des produits d'ici 2030. »
NJC.© Infos TADANO
----------------------------------------------------------------------------------------------------------------------
21/04/22-English
Tadano Targets Launch of Electric Rough Terrain Crane for Production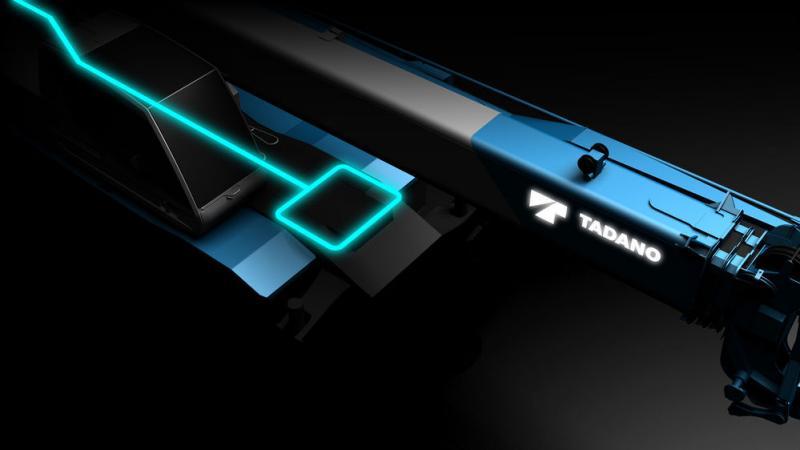 As a critical next step in achieving the Tadano Group's long-term environmental targets, Tadano Ltd. announced its plans to commercialize the world's first electric rough terrain crane.
Currently in development, the crane will be able to drive to the job site and complete all lifting operations using battery/electric, rather than diesel power to deliver zero-emissions operation.
Beyond environmentally friendly operation, the electric motor of this rough terrain crane promises to emit lower noise when operating. This will result in significant advantages for customers when working in congested urban areas with noise ordinances, completing lift projects at night and operating indoors.
Tadano currently is working with a variety of industry suppliers and partners and targets commercialization of the new electric rough terrain crane in late 2023.
Operating More Sustainably
In April 2021, the Tadano Group announced long-term environmental targets, which include 25 percent reduction in CO2 emissions from business activities and 35 percent reduction in CO2 emissions from product use by 2030, and, even more importantly, achieving net zero carbon emissions by 2050.
Working toward these targets, the company has gathered all of its sustainable solutions under the name Tadano Green Solutions (TGS). Combined with lifting technology, the innovations introduced under TGS will contribute not only to sustainability but also to operating safety, quality and efficiency.
Introducing the world's first electric powered rough terrain crane is the next evolutionary step in meeting the company's environmental targets.
Most of the crane equipment on the market today consumes diesel fuel to operate. For many models, the engine and drivetrain are required to both propel the crane to the jobsite and power the hydraulics used to lift loads. Diesel fuel is burned in the process, generating CO2 emissions.
Under the banner of TGS, electrification of the rough crane terrain product line is one of the key efforts for lowering product emissions. Other mainstay TGS initiatives include the Tadano E-Pack and the ability of most cranes manufactured by Tadano in Europe to be operated with reduced-emissions fuels like hydrotreated vegetable oil (HVO) without modification.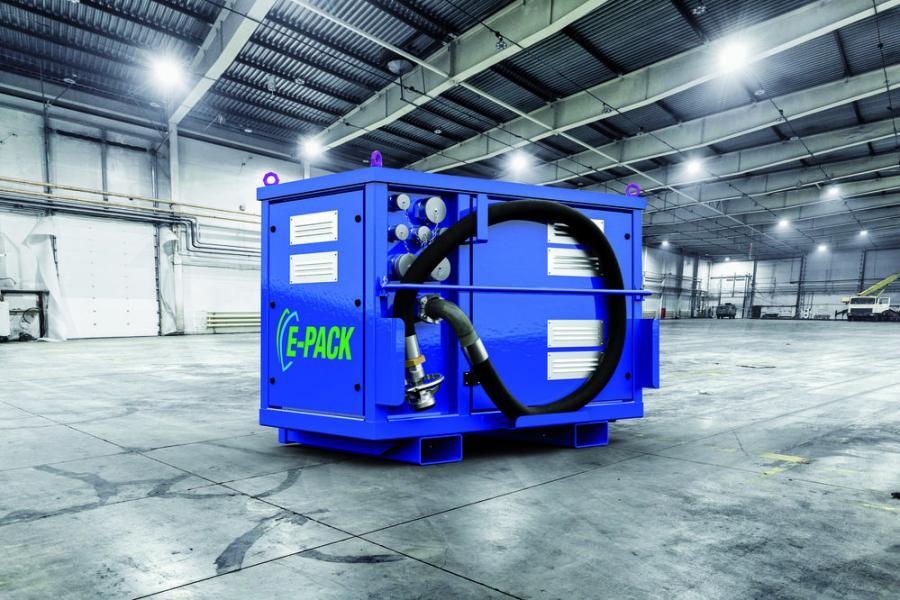 Tadano's E-Pack solution is currently available in Europe, and soon it will be available in Japan. The E-Pack allows crane operation without starting the engine. This electrohydraulic system quickly connects to the crane to deliver the ultimate in zero-emission and low-noise operation. E-Pack's intelligent electric motor control system ensures efficient power use at a lower operating cost versus diesel-powered cranes.
"In the spirit of greater harmony, Tadano contributes to a better global environment as a part of the surrounding society. We have set aggressive goals for lowering both operational and product emissions, and we will partner with industry leading companies to attain those goals," said Toshiaki Ujiie, president, CEO and representative director of Tadano Ltd.
"In conjunction with previous product innovations to lower CO2 emissions, we are excited to introduce the first battery/electric rough terrain crane, which will be a key driver for our goal of 35 percent reduction in product CO2 emissions by 2030."
NJC.© Info TADANO
-----------------------------------------------------------------------------------------------------------------
21/04/22-NL
Tadano streeft naar lancering van elektrische ruwterreinkraan voor productie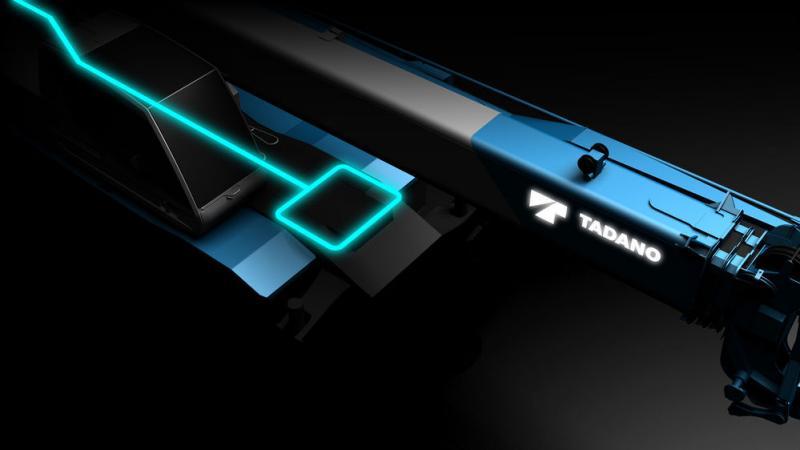 Als een cruciale volgende stap in het bereiken van de milieudoelstellingen van de Tadano Group op lange termijn, kondigde Tadano Ltd. zijn plannen aan om 's werelds eerste elektrische ruwterreinkraan op de markt te brengen.
De kraan, die momenteel in ontwikkeling is, zal in staat zijn om naar het werkterrein te rijden en alle hijswerkzaamheden uit te voeren met behulp van batterij/elektrisch in plaats van diesel om een ​​emissievrije werking te leveren.
Naast een milieuvriendelijke werking belooft de elektromotor van deze kraan voor ruw terrein minder geluid te produceren tijdens het gebruik. Dit zal resulteren in aanzienlijke voordelen voor klanten bij het werken in drukke stedelijke gebieden met geluidsverordeningen, het voltooien van liftprojecten 's nachts en bij gebruik binnenshuis.
Tadano werkt momenteel samen met verschillende industriële leveranciers en partners en streeft naar commercialisering van de nieuwe elektrische ruwterreinkraan eind 2023.
Duurzamer opereren
In april 2021 heeft de Tadano Group milieudoelstellingen voor de lange termijn aangekondigd, waaronder 25 procent reductie van de CO2-emissies van bedrijfsactiviteiten en 35 procent reductie van de CO2-emissies door productgebruik tegen 2030, en, nog belangrijker, het bereiken van netto nul CO2-emissies door 2050.
Om aan deze doelstellingen te werken, heeft het bedrijf al zijn duurzame oplossingen verzameld onder de naam Tadano Green Solutions (TGS). In combinatie met hijstechnologie zullen de innovaties die onder TGS worden geïntroduceerd niet alleen bijdragen aan duurzaamheid, maar ook aan bedrijfsveiligheid, kwaliteit en efficiëntie.
De introductie van 's werelds eerste elektrisch aangedreven ruwterreinkraan is de volgende evolutionaire stap om de milieudoelstellingen van het bedrijf te halen.
De meeste kraanapparatuur die tegenwoordig op de markt is, verbruikt dieselbrandstof om te werken. Voor veel modellen zijn de motor en aandrijflijn nodig om zowel de kraan naar het werkterrein te stuwen als de hydrauliek aan te drijven die wordt gebruikt om lasten te hijsen. Daarbij wordt dieselbrandstof verbrand, waardoor CO2-emissies ontstaan.
Onder de vlag van TGS is de elektrificatie van de productlijn van kranen voor ruw terrein een van de belangrijkste inspanningen om de productemissies te verlagen. Andere belangrijke TGS-initiatieven zijn het Tadano E-Pack en het vermogen van de meeste kranen die door Tadano in Europa worden vervaardigd om zonder aanpassingen te werken met brandstoffen met een lagere emissie, zoals met waterstof behandelde plantaardige olie (HVO).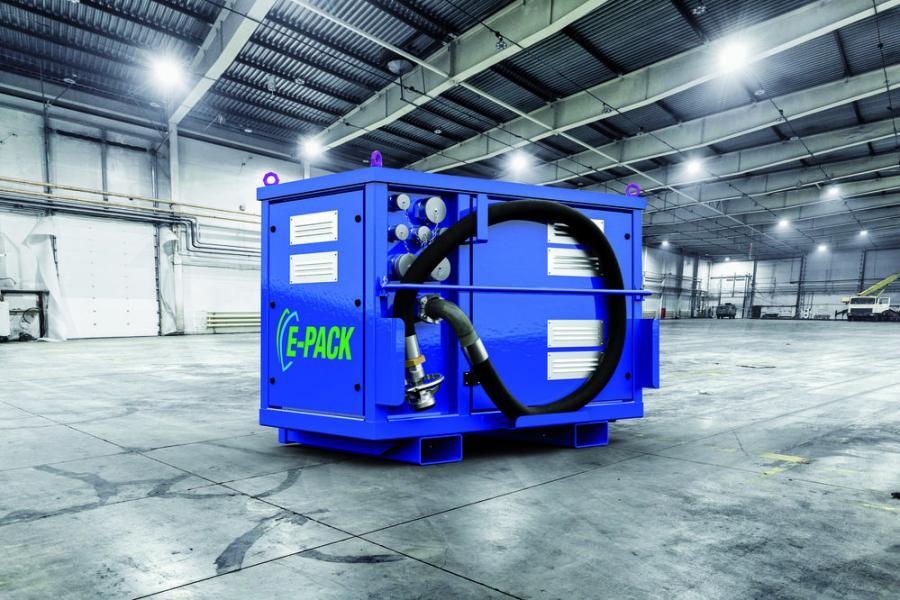 Tadano's E-Pack-oplossing is momenteel beschikbaar in Europa en binnenkort ook in Japan. Met het E-Pack kan de kraan worden bediend zonder de motor te starten. Dit elektrohydraulische systeem kan snel op de kraan worden aangesloten voor het ultieme in emissievrije en geluidsarme werking. Het intelligente elektrische motorbesturingssysteem van E-Pack zorgt voor een efficiënt stroomverbruik tegen lagere bedrijfskosten in vergelijking met dieselaangedreven kranen.
"In de geest van meer harmonie draagt ​​Tadano bij aan een beter mondiaal milieu als onderdeel van de omringende samenleving. We hebben agressieve doelen gesteld voor het verlagen van zowel de operationele als de productemissies, en we zullen samenwerken met toonaangevende bedrijven om die doelen te bereiken," zei Toshiaki Ujiie, president, CEO en representatief directeur van Tadano Ltd.
"In combinatie met eerdere productinnovaties om de CO2-uitstoot te verlagen, zijn we verheugd om de eerste batterij/elektrische ruwterreinkraan te introduceren, die een belangrijke drijfveer zal zijn voor ons doel om de CO2-uitstoot van producten met 35 procent tegen 2030 te verminderen."
NJC.© Info TADANO
-----------------------------------------------------------------------------------------------------------------
Date de dernière mise à jour : 20/04/2022