Ustralian project explores Self-Healing Concrete using sloppy sludge

13/01/23-FR-English-NL-footer
Un projet australien explore le béton auto-cicatrisant à l'aide de boues bâclées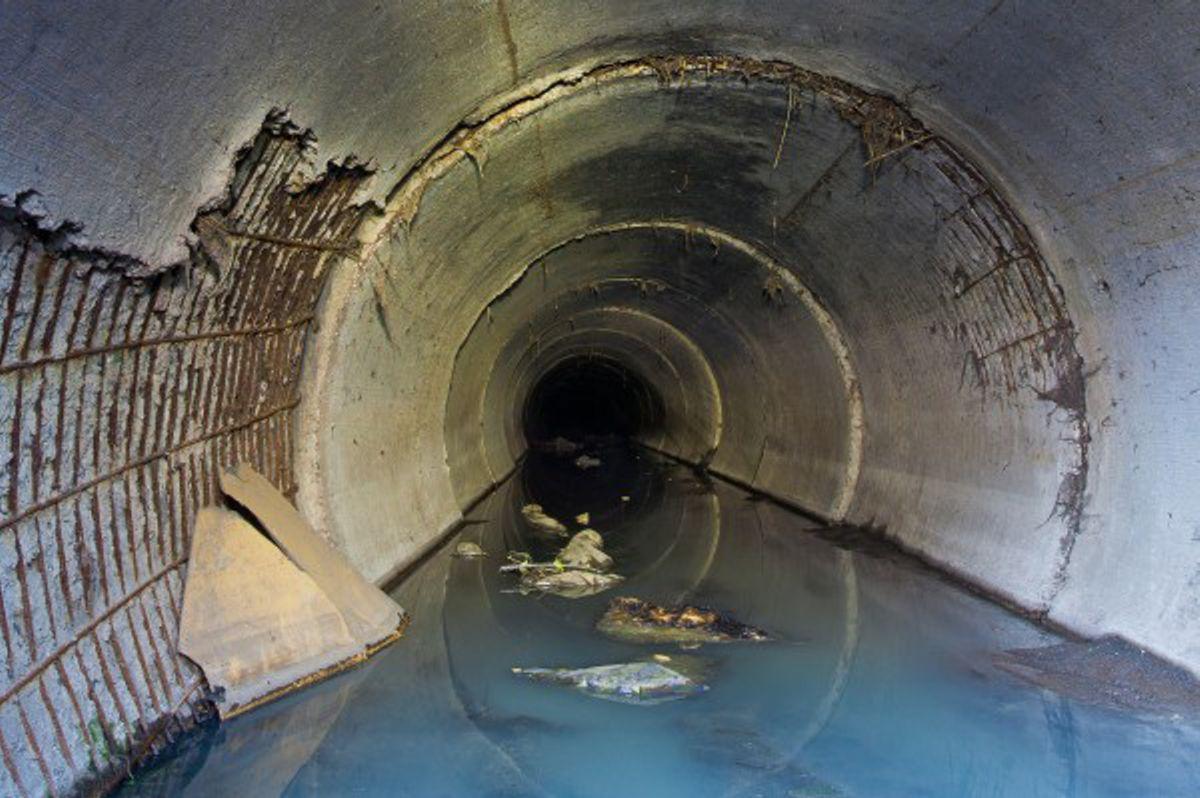 Image- University of South Australia Cracked sewer pipes could be automatically repaired using sludge embedded in microcapsules.
Les boues de traitement de l'eau pourraient être utilisées pour empêcher à l'avenir 117 000 kilomètres de conduites d'égout en Australie de se fissurer, sans aucune intervention humaine, ce qui permettrait d'économiser 1,4 milliard de dollars en coûts d'entretien annuels.
Un premier projet mondial dirigé par le professeur Yan Zhuge, expert en ingénierie durable de l'Université d'Australie du Sud, teste une nouvelle solution pour arrêter des niveaux de corrosion sans précédent dans les canalisations en béton vieillissantes du pays.
L'acide corrosif des bactéries oxydant le soufre dans les eaux usées, ainsi que les charges excessives, les fluctuations de pression interne et de température, fissurent les tuyaux et réduisent leur durée de vie, ce qui coûte des centaines de millions de dollars à réparer chaque année dans toute l'Australie.
Le béton autocicatrisant, sous forme de microcapsules remplies de boues de traitement des eaux, pourrait être la réponse.
"Les déchets de boues sont prometteurs pour atténuer la corrosion microbienne dans les conduites d'égout en béton, car ils fonctionnent comme un agent cicatrisant pour résister à la corrosion acide et réparer les fissures", déclare le professeur Zhuge.
Les chercheurs développeront des microcapsules avec une coque sensible au pH et un noyau d'agent cicatrisant contenant de la boue d'alun - un sous-produit des usines de traitement des eaux usées - et de la poudre d'hydroxyde de calcium. La combinaison sera très résistante à la corrosion microbienne (MIC).
Il sera intégré à l'intérieur du béton à l'étape finale du malaxage pour le protéger de la casse. Lorsque la valeur du pH change à mesure que les niveaux d'acide s'accumulent, les microcapsules libèrent les agents cicatrisants.
"Cette technologie prolongera non seulement la durée de vie des structures en béton, permettant à l'économie australienne d'économiser plus d'un milliard de dollars, mais elle favorisera également une économie circulaire en réutilisant les boues qui finiraient normalement dans les décharges", déclare le professeur Zhuge.
Les réparations existantes du béton détérioré coûtent non seulement des millions, mais elles sont souvent de courte durée, 20 % échouent après cinq ans et 55 % échouent après 10 ans.
Les méthodes existantes pour contenir la corrosion acide dans les conduites d'égout sont infructueuses pour diverses raisons.
Des produits chimiques peuvent être ajoutés aux eaux usées pour modifier l'environnement des égouts et arrêter la corrosion, mais ils contaminent l'environnement et sont également coûteux. Une autre option consiste à augmenter la vitesse d'écoulement des eaux usées en modifiant l'hydraulique des conduites, mais cela n'est pas toujours efficace. Le revêtement de surface est une autre option populaire, mais cela prend du temps et l'effet est temporaire.
"L'amélioration de la conception du mélange de béton est la méthode préférée pour contrôler la corrosion induite par les microbes. L'utilisation d'un béton autocicatrisant capable de sceller les fissures par lui-même sans aucune intervention humaine est la solution.
Pour être neutre en carbone d'ici 2050, l'industrie de la construction est obligée de passer à une économie circulaire, déclare le professeur Zhuge.
« Les sous-produits industriels ou les déchets municipaux qui seraient normalement jetés dans les décharges, potentiellement générateurs de pollution, peuvent désormais être réutilisés dans la chaîne de production de la construction.
« L'Australie continentale compte à elle seule environ 400 usines de traitement de l'eau potable, un seul site générant annuellement jusqu'à 2 000 tonnes de boues d'eau traitées. La plupart de ces déchets sont éliminés dans des décharges, ce qui coûte plus de 6 millions de dollars par an et cause de graves problèmes environnementaux.
L'élimination d'une tonne de boues dans une décharge libère environ 29,4 tonnes d'émissions de dioxyde de carbone - beaucoup plus que la production de ciment - et libère de l'aluminium dans le sol et l'eau, un facteur de risque de la maladie d'Alzheimer.
"Nous sommes convaincus que ce nouveau béton auto-cicatrisant basé sur une technologie composite avancée résoudra les problèmes de corrosion des conduites d'égout et d'élimination des boues en un seul coup", déclare le professeur Zhuge.
Le projet est partiellement financé par une subvention de 501 504 $ de l'Australian Research Council et implique des chercheurs de l'Université d'Australie-Méridionale et de l'Université du Queensland.
NJC.© Info University of South Australia
-----------------------------------------------------------------------------------------------------------------

13/01/23-English
Ustralian project explores Self-Healing Concrete using sloppy sludge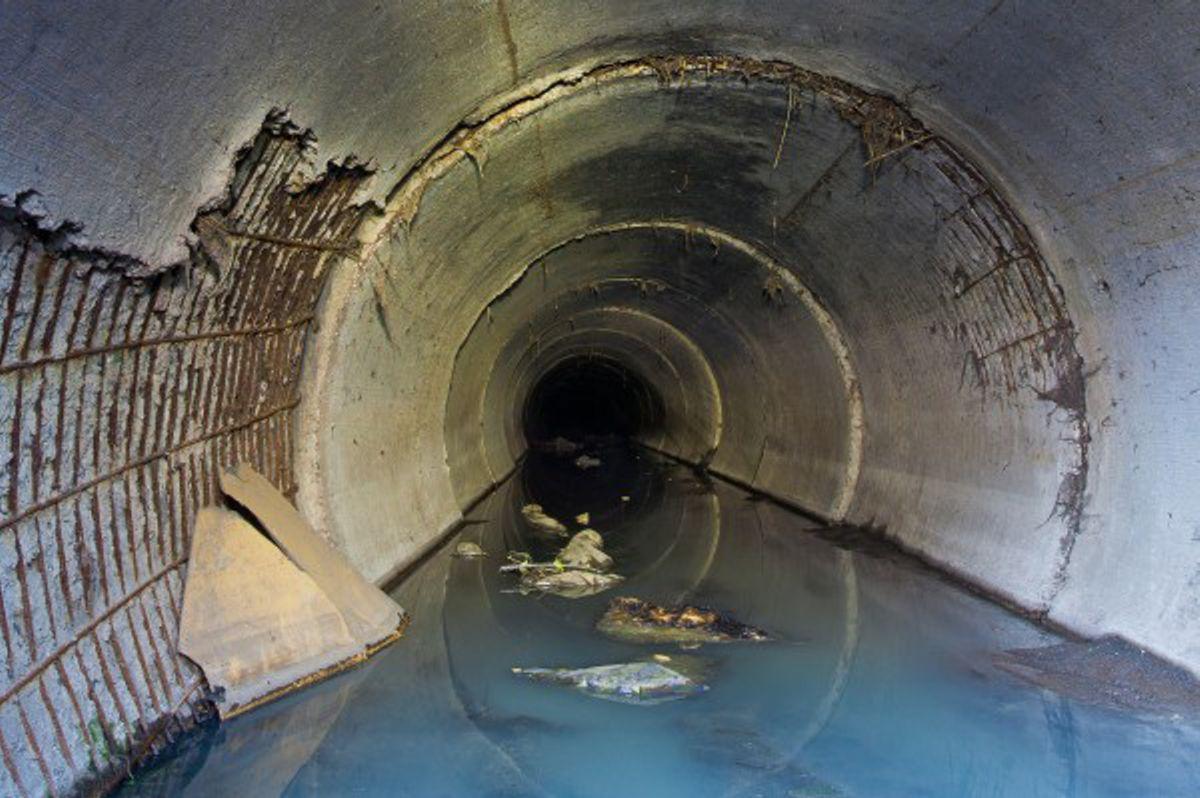 Image- University of South Australia Cracked sewer pipes could be automatically repaired using sludge embedded in microcapsules.
Water treatment sludge could be used to prevent 117,000 kilometres of sewer pipes in Australia from cracking in future, without any intervention by humans, helping to save $1.4 billion in annual maintenance costs.
A world-first project led by University of South Australia sustainable engineering expert Professor Yan Zhuge is trialling a novel solution to halt unprecedented levels of corrosion in the country's ageing concrete pipelines.
Corrosive acid from sulphur-oxidising bacteria in wastewater, along with excessive loads, internal pressure and temperature fluctuations are cracking pipes and reducing their life span, costing hundreds of millions of dollars to repair every year across Australia.
Self-healing concrete, in the form of microcapsules filled with water treatment sludge, could be the answer.
"Sludge waste shows promise to mitigate microbial corrosion in concrete sewer pipes because it works as a healing agent to resist acid corrosion and heal the cracks," Prof Zhuge says.
Researchers will develop microcapsules with a pH-sensitive shell and a healing agent core containing alum sludge – a by-product of wastewater treatment plants – and calcium hydroxide powder. The combination will be highly resistant to microbially induced corrosion (MIC).
It will be embedded inside the concrete at the final step of mixing to protect it from breakage. When the pH value changes as acid levels build up, microcapsules will release the healing agents.
"This technology will not only extend the lifetime of concrete structures, saving the Australian economy more than $1 billion, but it will promote a circular economy as well by reusing sludge that would normally end up in landfill," Prof Zhuge says.
Existing repairs of deteriorating concrete not only cost millions, but they are often short-lived, with 20 per cent failing after five years and 55 per cent failing after 10 years.
Existing methods to contain acid corrosion in sewer pipes are unsuccessful for a variety of reasons.
Chemicals can be added to wastewater to alter the sewer environment and stop corrosion, but they contaminate the environment and are also costly. Another option involves increasing the speed of sewage flow by amending the pipe hydraulics, but this is not always effective. Surface coating is another popular option, but it is time consuming, and the effect is temporary.
"Improving the concrete mixture design is the preferred method for controlling microbially induced corrosion. Using self-healing concrete that can seal cracks by itself without any human intervention is the solution."
To be carbon-neutral by 2050, the construction industry is being forced to transit to a circular economy, Prof Zhuge says.
"Industry by-products or municipal wastes that would normally be discarded in landfill sites, potentially generating pollution, may now be reused in the construction production chain.
"Mainland Australia alone has about 400 drinking water treatment plants, with a single site annually generating up to 2000 tonnes of treated water sludge. Most of that is disposed of in landfill, costing more than $6 million each year, as well as causing severe environmental issues."
Disposing one tonne of sludge in landfill releases approximately 29.4 tonnes of carbon dioxide emissions – much higher than cement production – and leaches aluminium into the soil and water, a risk factor for Alzheimer's disease.
"We are confident this novel self-healing concrete based on advance composite technology will address issues of sewer pipe corrosion and sludge disposal in one hit," Prof Zhuge says.
The project is being partially funded by a $501,504 Australian Research Council grant and involves researchers from the University of South Australia and University of Queensland.
NJC.© Info University of South Australia
-------------------------------------------------------------------------------------------------------------------

13/01/23-NL
Ustralian project verkent zelfherstellend beton met slordig slib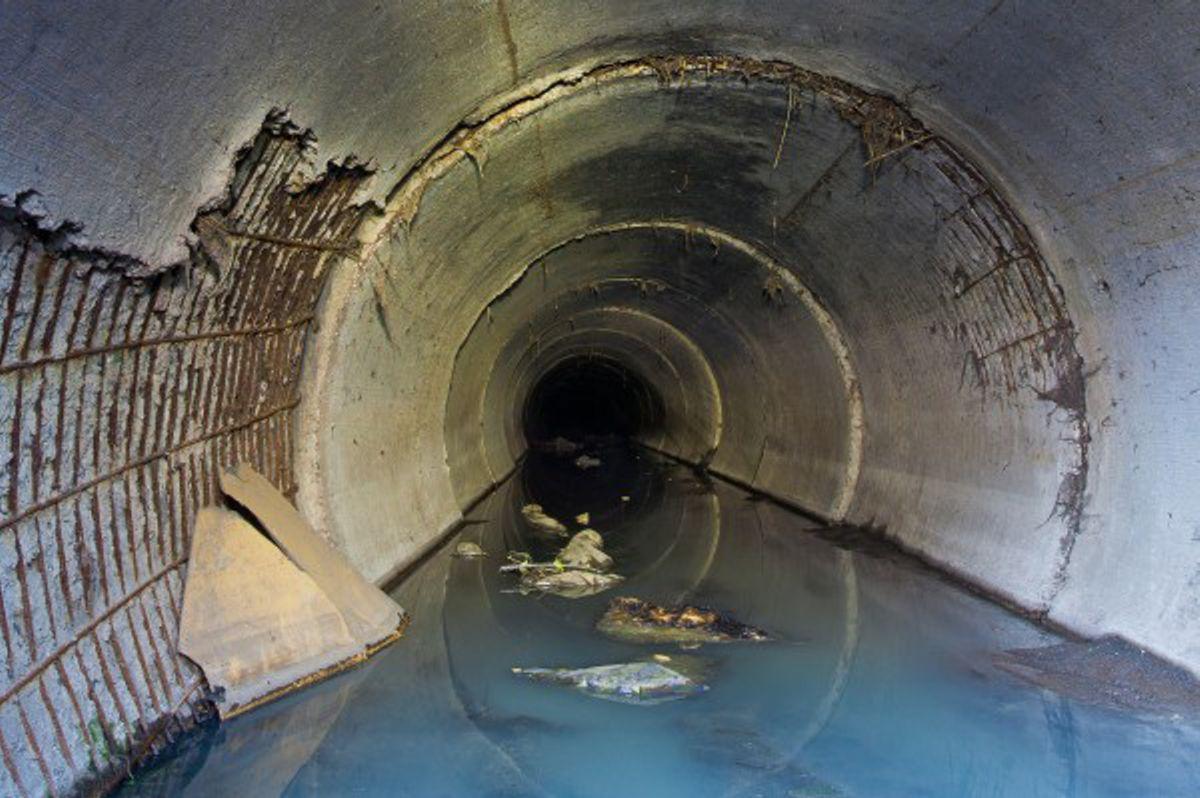 Image- University of South Australia Cracked sewer pipes could be automatically repaired using sludge embedded in microcapsules.
Waterzuiveringsslib zou kunnen worden gebruikt om te voorkomen dat 117.000 kilometer rioolbuizen in Australië in de toekomst barsten, zonder enige tussenkomst van mensen, waardoor $ 1,4 miljard aan jaarlijkse onderhoudskosten kan worden bespaard.
Een wereldprimeurproject onder leiding van professor Yan Zhuge, expert op het gebied van duurzame engineering van de Universiteit van Zuid-Australië, test een nieuwe oplossing om ongekende niveaus van corrosie in de verouderde betonnen pijpleidingen van het land een halt toe te roepen.
Bijtend zuur van zwavel-oxiderende bacteriën in afvalwater, samen met overmatige belastingen, interne druk en temperatuurschommelingen zorgen ervoor dat leidingen barsten en hun levensduur verkorten, wat in heel Australië honderden miljoenen dollars kost om elk jaar te repareren.
Zelfherstellend beton, in de vorm van microcapsules gevuld met waterzuiveringsslib, zou de oplossing kunnen zijn.
"Slibafval lijkt veelbelovend om microbiële corrosie in betonnen rioolbuizen te verminderen, omdat het werkt als een genezend middel om zuurcorrosie te weerstaan en de scheuren te genezen", zegt prof. Zhuge.
Onderzoekers gaan microcapsules ontwikkelen met een pH-gevoelig omhulsel en een geneeskrachtige kern die aluinslib - een bijproduct van afvalwaterzuiveringsinstallaties - en calciumhydroxidepoeder bevat. De combinatie zal zeer goed bestand zijn tegen microbieel geïnduceerde corrosie (MIC).
Het zal in de laatste stap van het mengen in het beton worden ingebed om het tegen breuk te beschermen. Wanneer de pH-waarde verandert naarmate de zuurgraad toeneemt, zullen microcapsules de geneeskrachtige stoffen vrijgeven.
"Deze technologie zal niet alleen de levensduur van betonconstructies verlengen, waardoor de Australische economie meer dan $ 1 miljard bespaart, maar het zal ook een circulaire economie bevorderen door slib te hergebruiken dat normaal gesproken op de vuilnisbelt terecht zou komen", zegt prof. Zhuge.
Bestaande reparaties van verslechterd beton kosten niet alleen miljoenen, maar zijn vaak ook van korte duur: 20 procent faalt na vijf jaar en 55 procent faalt na 10 jaar.
Bestaande methoden om zuurcorrosie in rioolbuizen tegen te gaan, zijn om verschillende redenen niet succesvol.
Chemicaliën kunnen aan het afvalwater worden toegevoegd om de riolering te veranderen en corrosie te stoppen, maar ze vervuilen het milieu en zijn ook kostbaar. Een andere optie is het verhogen van de snelheid van de rioolstroom door de leidinghydraulica aan te passen, maar dit is niet altijd effectief. Oppervlaktecoating is een andere populaire optie, maar het is tijdrovend en het effect is tijdelijk.
"Het verbeteren van het ontwerp van het betonmengsel is de voorkeursmethode voor het beheersen van microbieel veroorzaakte corrosie. Het gebruik van zelfhelend beton dat zelf scheuren kan dichten zonder menselijke tussenkomst is de oplossing."
Om tegen 2050 koolstofneutraal te zijn, wordt de bouwsector gedwongen om over te stappen op een circulaire economie, zegt prof. Zhuge.
"Bijproducten van de industrie of gemeentelijk afval dat normaal gesproken op stortplaatsen zou worden weggegooid en mogelijk vervuiling kan veroorzaken, kan nu worden hergebruikt in de productieketen van de bouw.
"Alleen al op het vasteland van Australië staan zo'n 400 drinkwaterzuiveringsinstallaties, waarbij één locatie jaarlijks tot 2000 ton gezuiverd waterslib genereert. Het meeste daarvan wordt gestort, wat elk jaar meer dan 6 miljoen dollar kost en ernstige milieuproblemen veroorzaakt."
Als een ton slib op een stortplaats wordt gestort, komt ongeveer 29,4 ton kooldioxide-emissie vrij - veel meer dan bij cementproductie - en wordt aluminium uitgeloogd in de bodem en het water, een risicofactor voor de ziekte van Alzheimer.
"We zijn ervan overtuigd dat dit nieuwe zelfherstellende beton op basis van geavanceerde composiettechnologie problemen met corrosie van rioolbuizen en slibafvoer in één klap zal aanpakken", zegt prof. Zhuge.
Het project wordt gedeeltelijk gefinancierd door een subsidie van de Australian Research Council van $ 501.504 en er zijn onderzoekers van de University of South Australia en University of Queensland bij betrokken.
NJC.© Info University of South Australia
-------------------------------------------------------------------------------------------------------------------